Bandai Namco Entertainment Europe has released PAC-MAN Bounce, a new puzzle adventure game for smartphone and tablet devices.
Developed by Bandai Namco Studios Vancouver Inc. and Victory Square Games Inc., this free-to-play game is currently available in Canada and Australia on the App Store. PAC-MAN Bounce will soon be coming to Google Play followed by a worldwide release later this year.
PAC-MAN Bounce is a collection of brain-busting puzzles strung together by a light-hearted story about helping PAC-MAN chomp through Snack Land and bounce his way back home!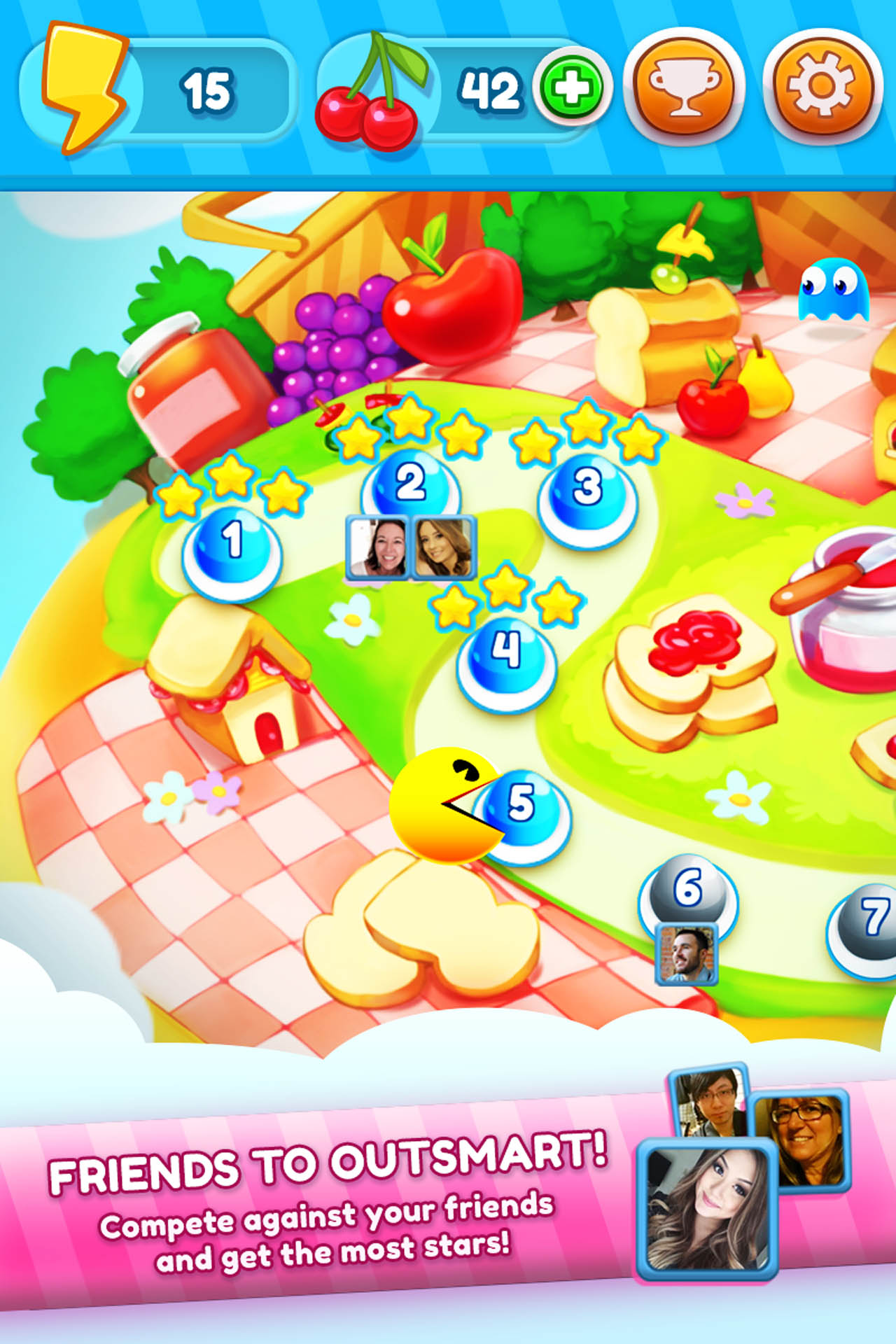 Bounce across more than 100 unique Levels while chomping your way through 10 flavorful worlds made of tasty snacks.
Dodge dangerous obstacles and enemies including the infamous ghost gang: Blinky, Inky, Pinky, and Clyde, and you can even compete against your Facebook friends.
PAC-MAN Bounce is available for Apple devices from the App Store now.