THQ Nordic and Rainbow Studios have fired the starting shot for all pre-order racers today.
Everyone who has pre-ordered MX vs ATV All Out can start their career now. MX vs ATV All Out will officially launch worldwide on March 27, 2018 for PlayStation 4, Xbox One, and PC.
In MX vs ATV All Out, players start out on their own, private compound where they earn valuable upgrades while honing their racing skills – upgrades include gear, parts, MX bikes, ATVs and UTVs! Players can choose to explore massive open-world environments or compete in Supercross, Nationals, Opencross, Waypoint, and Tag events on all the biggest tracks with many top pro riders from around the world. All of this plus an insane stunt system in freestyle mode, two-player split-screen, and 16 players competing online.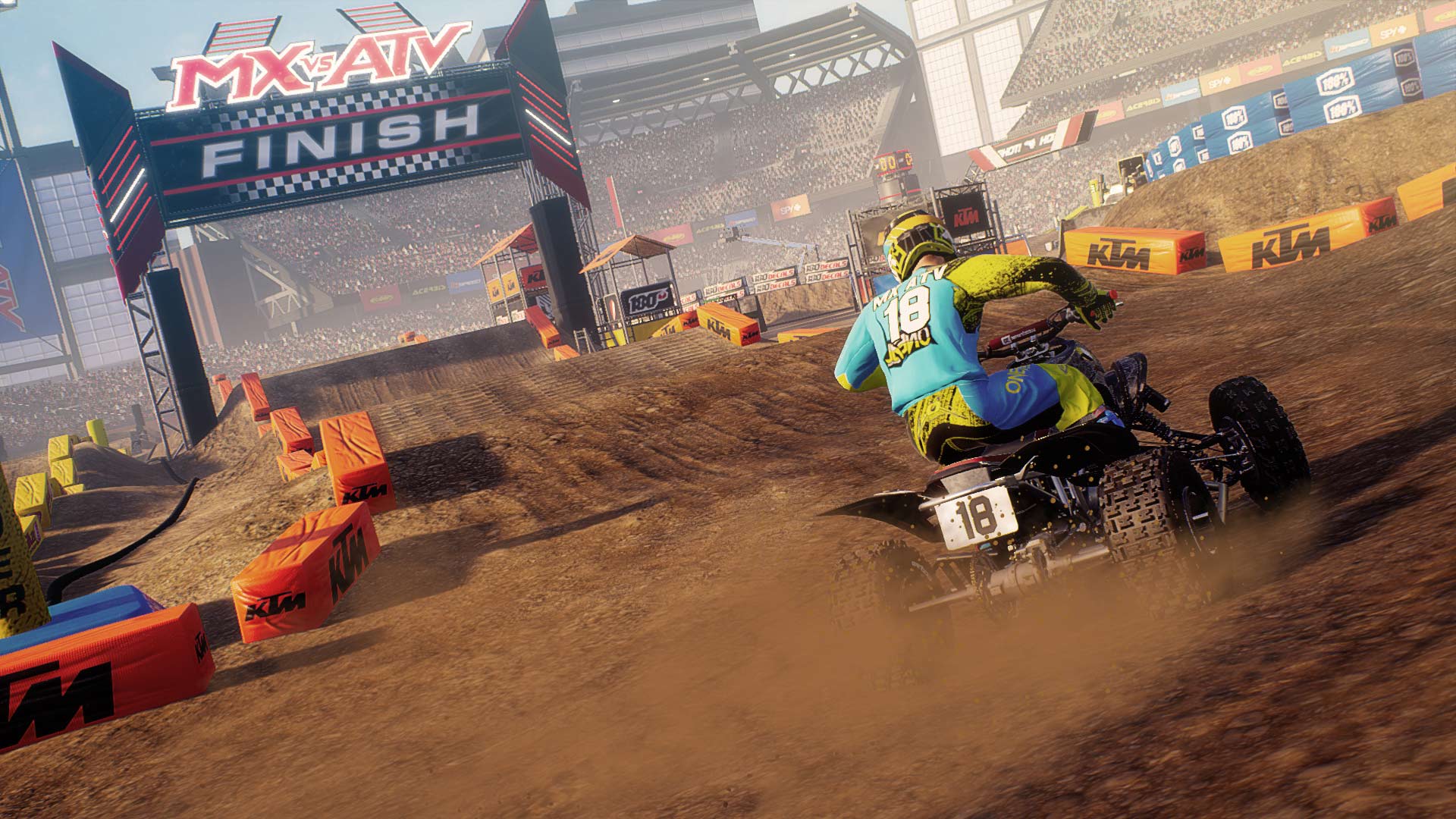 Players who pre-order MX vs ATV All Out at participating retailers will receive the Champion's Pass – instant access to gear, parts, vehicles and vehicle upgrades valued at 100,000 Moto Coins. That's like earning enough in-game cash to fully upgrade two, brand new bikes – the equivalent of eight hours of top, in-game performance – before you even twist the throttle!
Players who pre-order  MX vs ATV All Out from PlayStation Store will get FOUR DAYS Early Access prior to the game's release. That's FOUR DAYS to refine their racing skills and earn Moto Coins while exploring open worlds or racing in events.
Start revving up those engines.
[rns_reactions]