Wizards of the Coast announced today Magic Duels, a new Magic: The Gathering digital card game, is now available on iPhone and iPad, with Xbox One and PC Steam to release later this month and PS4 later in the year.
Start playing Magic Duels free today and take your place among more than 20 million Magic players worldwide.
Magic Duels is completely free-to-play, with all current and future content able to be unlocked simply by playing the game.
Magic Duels is the best way to start playing Magic, offering endless free gameplay, regular content updates, unlockable cards, and many exciting multiplayer modes, including the return of Two-Headed Giant!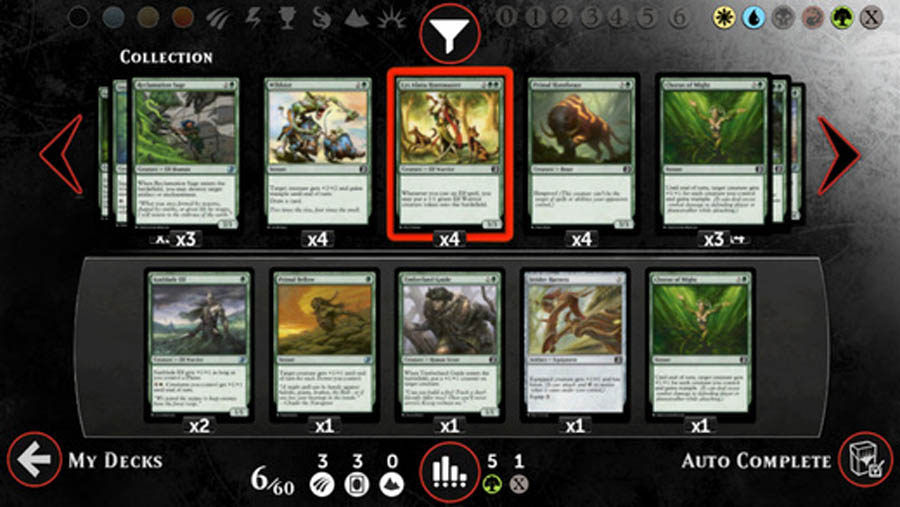 Play the world's best strategy game free on your favorite digital platform. Arm yourself with a deck of dazzling spells and fearsome creatures, then win battles and unlock even more powerful cards to add to your collection.
Challenge some of the brightest minds in the world of Magic. Take on friends, online opponents, and thousands of AI foes. Magic offers an all-new Origins campaign enabling you to walk in the footsteps of five iconic Planeswalkers as you uncover their never-before-told stories. Jump into the action right away using the Skill Quest tutorial system, new to Magic Duels. Fast-paced, interactive tutorials teach you gameplay quickly and easily—just like learning from a friend.
Mastered the basics down?  The revamped deck-building wizard helps guide players step-by-step through what is involved in creating different decks as well as how to use the deck to take on your opponents!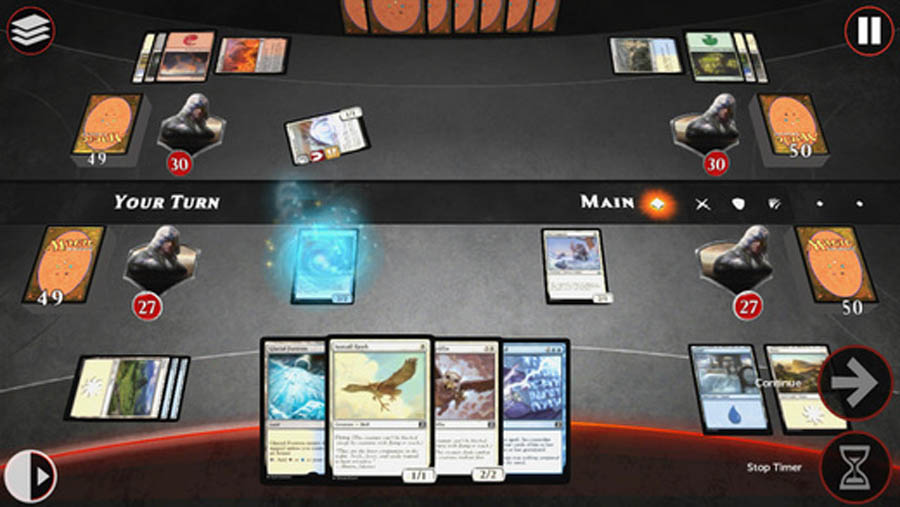 Play against thousands of AI opponent decks! Available both online and offline, you can earn coins with every win as you test and battle with your favorite decks against opponents of varying difficulty. This mode offers virtually endless gameplay for new and experienced Magic players alike. Or take it online, with your latest decks thrust into battle against a friend or a randomly matched opponent. Earn coins for every win against a matched opponent.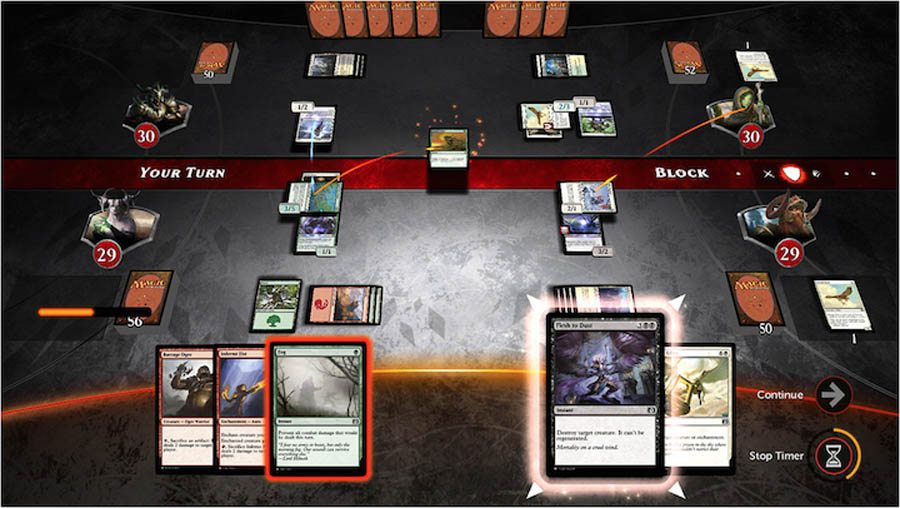 Experience the Two Headed Giant by pairing up with a friend, the AI or a randomly paired teammate in this fan-favorite format. No matter which type of teammate you choose, you'll then face off against another human/AI or AI/AI team. Additionally, PC and console players can also be randomly paired against human/human teams.
Magic Duels can now be downloaded for iPad and iPhone from the APP STORE.