Still wondering what to get for the gamer in your life this Christmas?
STG has you covered. From retro classics to driving tractors, this year has a game for everyone.
Old timers and newbies alike will enjoy either a trip down memory lane or a glimpse of how we used to game with Sega Mega Drive Classics. This neatly curated package of fifty gaming gems from the 1990's offer a museum-like presentation of such pieces of gaming history such as Golden Axe I, II and III, Space Harrier II, Virtua Fighter 2 and, of course, Sonic the Hedgehog.
Available on PS4, Xbox One and now also Nintendo Switch, this massive collection of games from the Sega vault should be on every gamer's Christmas list.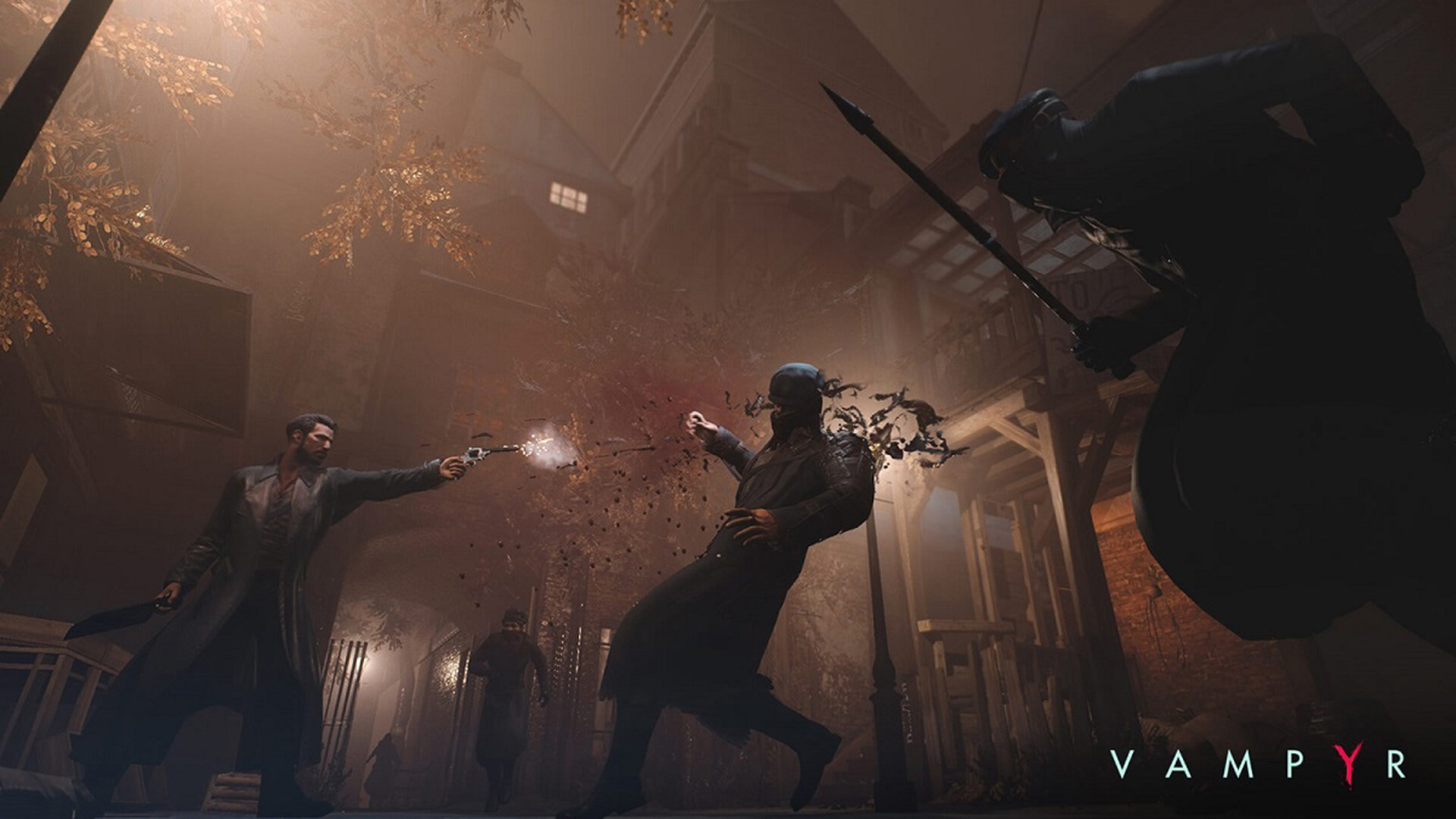 Things take a somewhat darker turn in DontNod's Vampyr. In this action RPG, players step into the shoes of Victorian doctor and newly-turn vampire, Jonathon Reid. As the good doctor fights his bloodlust, he must scour the smog-choked streets of London searching for the creature responsible for his predicament.
Steeped in atmosphere, and beautifully rendered, Vampyr offers up macabre tale that requires both quick reflexes and an inquisitive mind. The game is available on Windows PC, Xbox One and PlayStation 4.
Keeping with the horror theme, H. P. Lovecraft's Cthulhu mythos come to life in Call of Cthulhu. The game is based on the 1980s pen and paper role-playing game of the same name. Set in the 1920s, French outfit, Cyanide's Call of Cthulhu follows private detective Edward Pierce as he uncovers clues pertaining to a case that heralds the arrival of the elder god, Cthulhu.
The game combines the usual RPG elements, with players also following leads to further unlock the mystery. As with Vampyr, Call of Cthulhu is out on Windows PC, Xbox One and PlayStation 4.
And now for something completely different. If hellish adventures are not your sort of thing, perhaps a trip down on the farm is what you are looking for. GIANTS Software's Farming Simulator 19 has broken the franchise record in selling more than a million copies worldwide in the first 10 days of release.
Bringing a welcome break from the blood-soaked carnage that seems to be gaming's mainstay these days, Farming Simulator puts players in charge of running a farm and, more importantly, in the driving seat of a variety of farm equipment. With licenced John Deere vehicles added to this year's roster, joining the likes of Massey Ferguson and New Holland, players can put themselves behind the wheel of over 300 meticulously modeled farming equipment.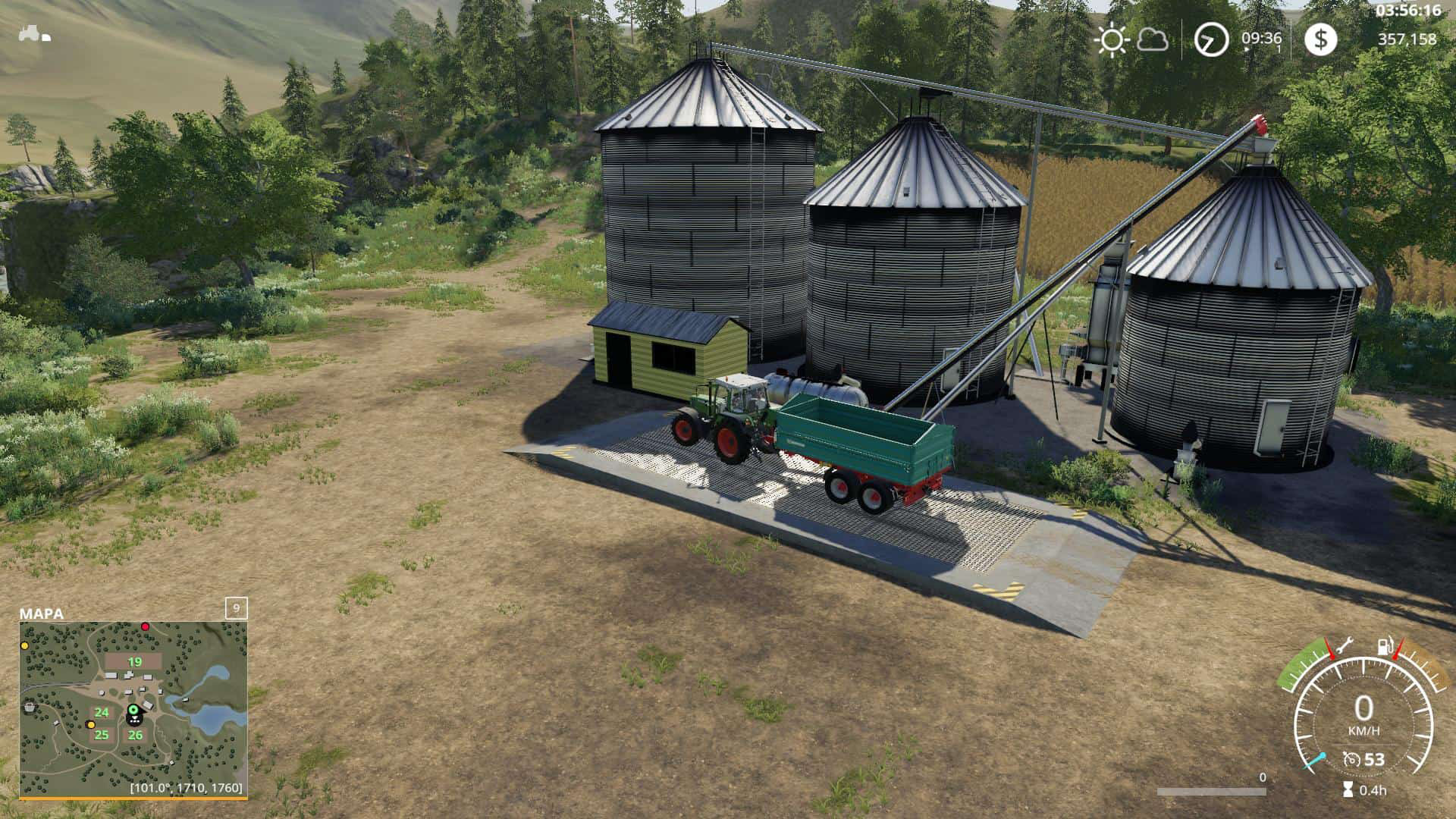 Players can choose from US or European environments in which to build up their farm, tending to needs of livestock and crops. Farms can even be taken online to have them prosper with the help of other players.
Farming Simulator 19 is available on PC, PS4, Xbox One and Mac.
If you think tending to farm animals is a little too pedestrian for your gaming loved ones, perhaps managing the dinosaurs of Jurassic World is more their thing.
Jurassic World Evolution is a strategy game that ties into, and expands upon, the dinosaur movie franchise. Players must not only manage their own Jurassic parks, but also research and breed new dinosaurs.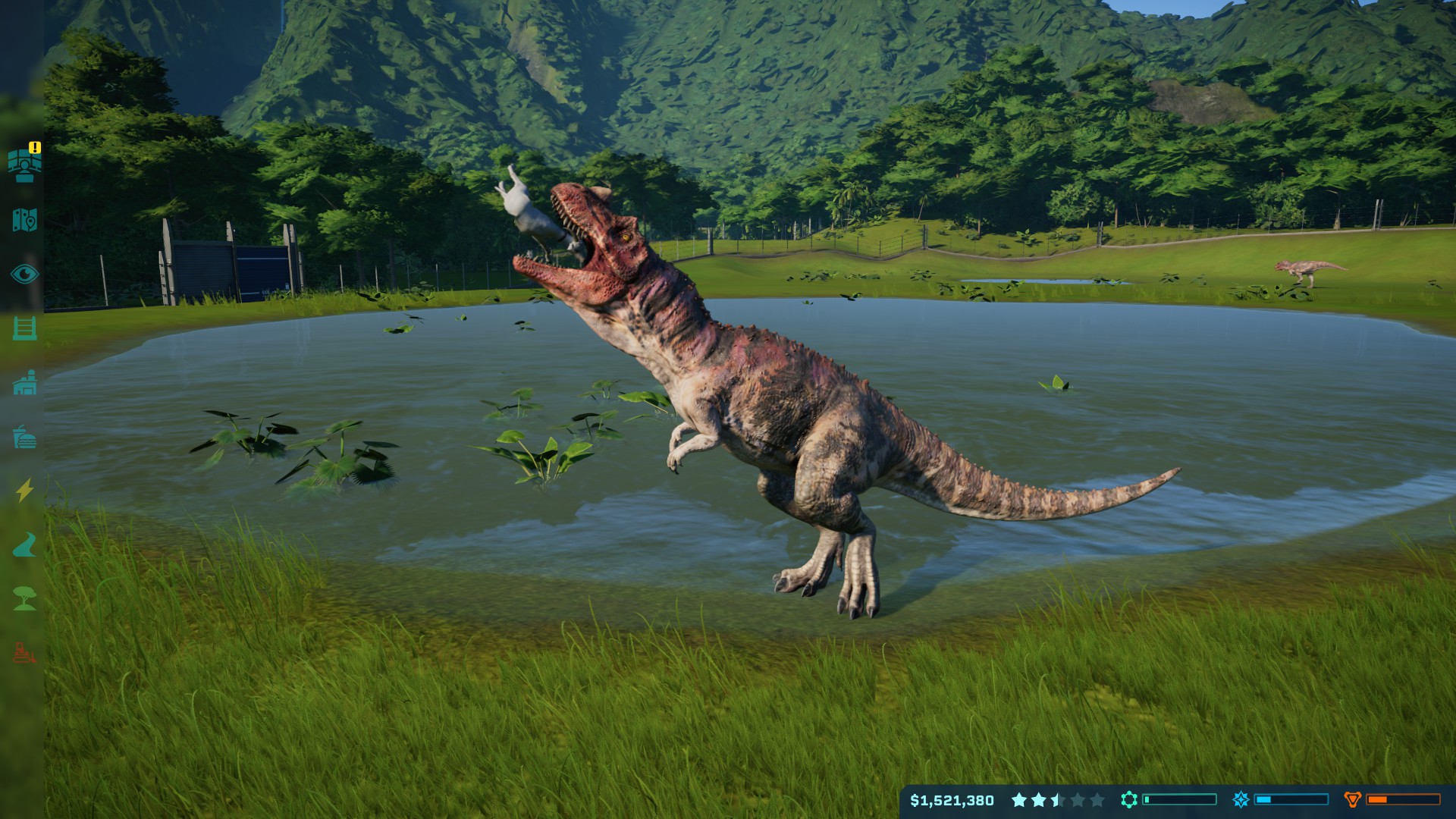 As well as keeping the park financially afloat, things like keeping on top of the electrical supply and security also need to be considered. Dinosaurs need suitably secure pens- separating herbivores from the carnivores, and the visitors need viewing platforms.
Hopefully players maintain their parks more effectively that the park management in the movies. Jurassic World Evolution is available on PC, Xbox One and PlayStation 4.
Managing a park full of dinosaurs in one thing, surviving on an island infested with them is another. Studio Wildcard's action-adventure survival game, Ark: Survival Evolved. has enjoyed success from PC to Xbox One and PS4. Players can now, also enjoy the game on Nintendo's Switch.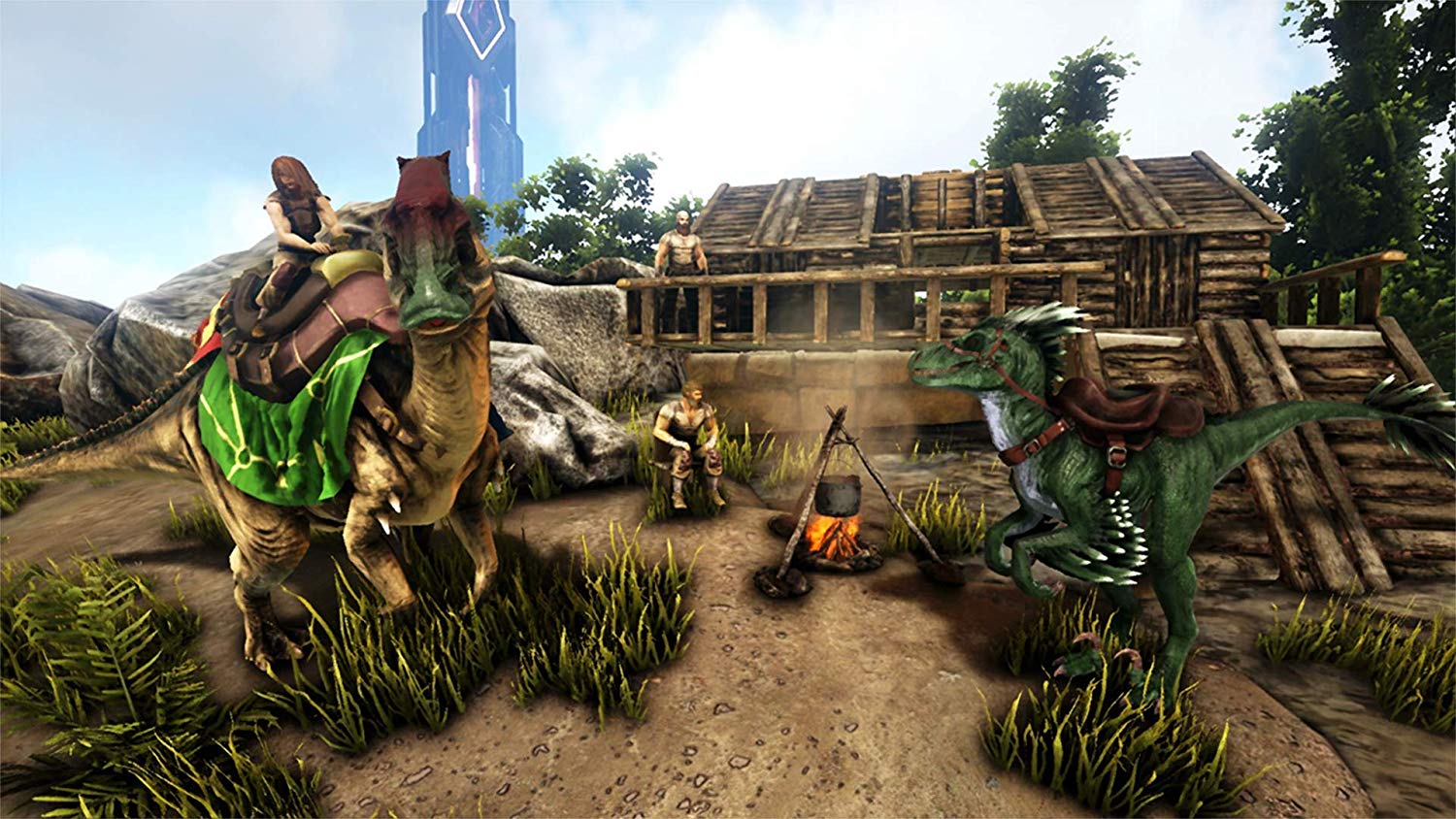 Switch version does lack some of the fidelity of it's console and PC counterparts. This is offset, somewhat, by that ability to take the game with you and play on the go.
Ark has players choosing to play on either an online server with other players, or locally on their own. After customising your survivor, you awake on the shore of a strange island. Around you dinosaurs of all type roam and fly in the air.
Players start with nothing. Resources such as stone, wood and twine need to be gathered to make tools, clothes and shelter.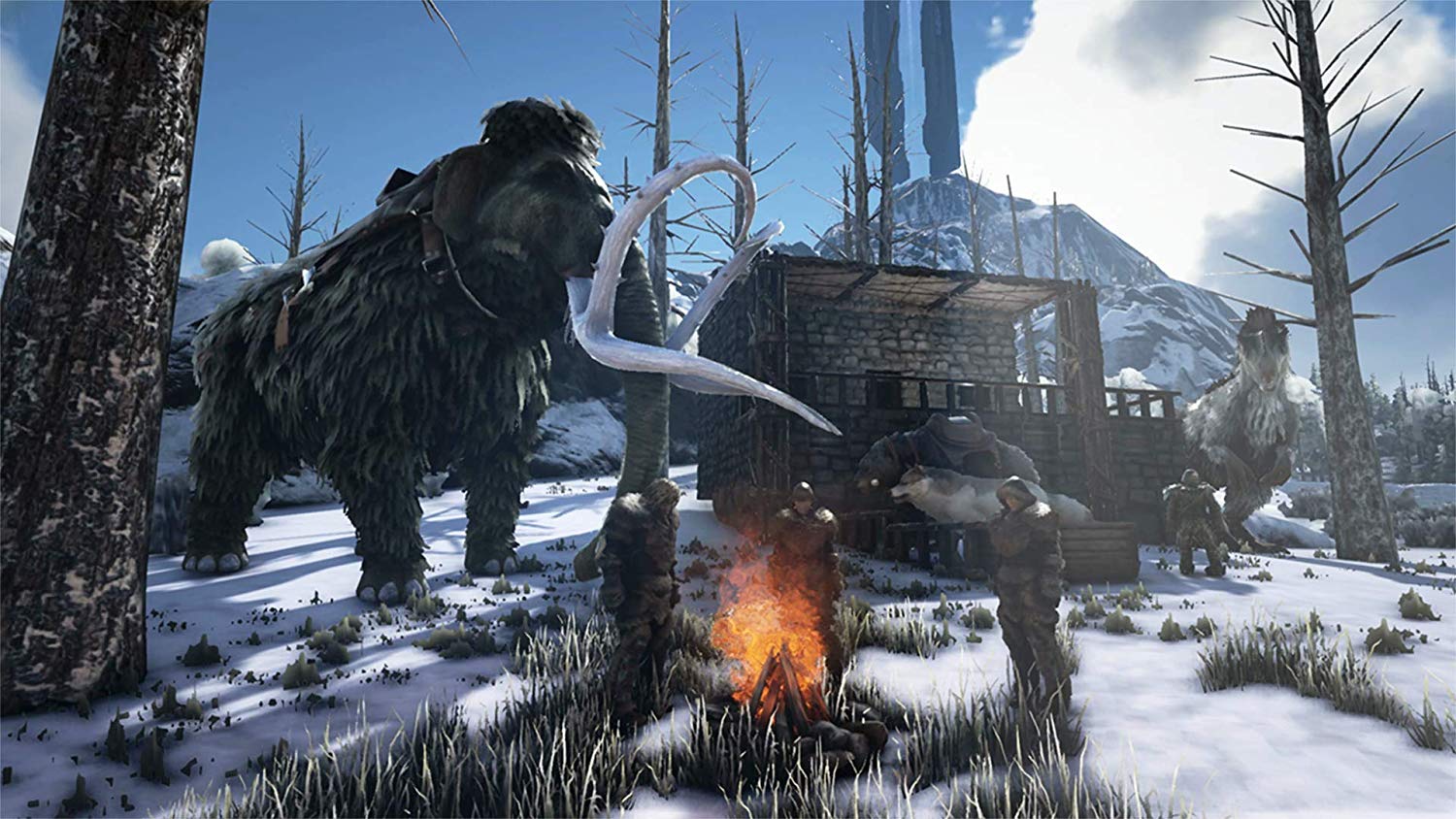 As players progress, they gain experience unlocking stat points which in turn can be used to buy engrams: the plans required to craft new items. Player progress from using rudimentary tools to high tech equipment.
As well as hunting the island's dinosaur population for food, players can also tame the wildlife. They can them be used as mounts or used to assist in harvesting materials.
The main goal of the game is to survive. But the island has many secrets that can be uncovered as players explore the huge landscape.
Ark: Survival Evolved is available on PC, Xbox One and now Nintendo Switch. The Switch version allows players to take the incredible, immersive world of the Ark with them.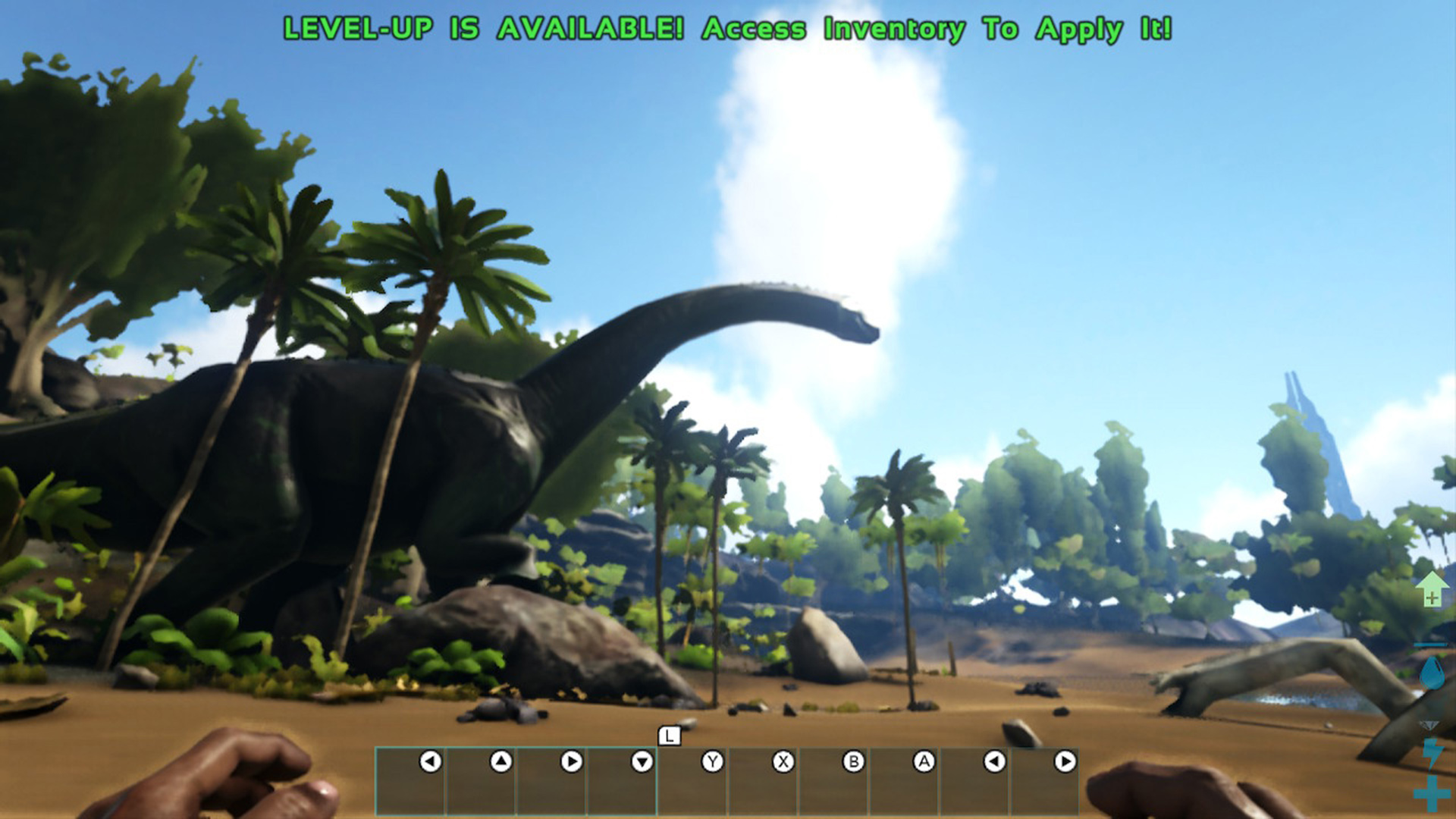 Next, we go from survival adventure on a mysterious island to survival adventure under an alien ocean, with Unknown Worlds Entertainment's, Subnautica. This is another survival game that cut its teeth, to widespread acclaim, on PC, before making the recent jump to console.
The game starts with a harrowing decent from orbit in a life pod, before crashing on an ocean planet known only as 4546B. On exiting the pod, you find yourself alone floating on a vast ocean, in the distance the wreckage of your huge star cruiser, Aurora, burns. After a while it disappears beneath the waves, leaving the player, the ships only survivor, alone.
As is the case with survival games, players need to scavenge resources, this time from the seabed. With limited oxygen, at least at first, dive depths will be limited. Fortunately, there's an abundance of debris from the crashed space cruiser, sitting in the shallows.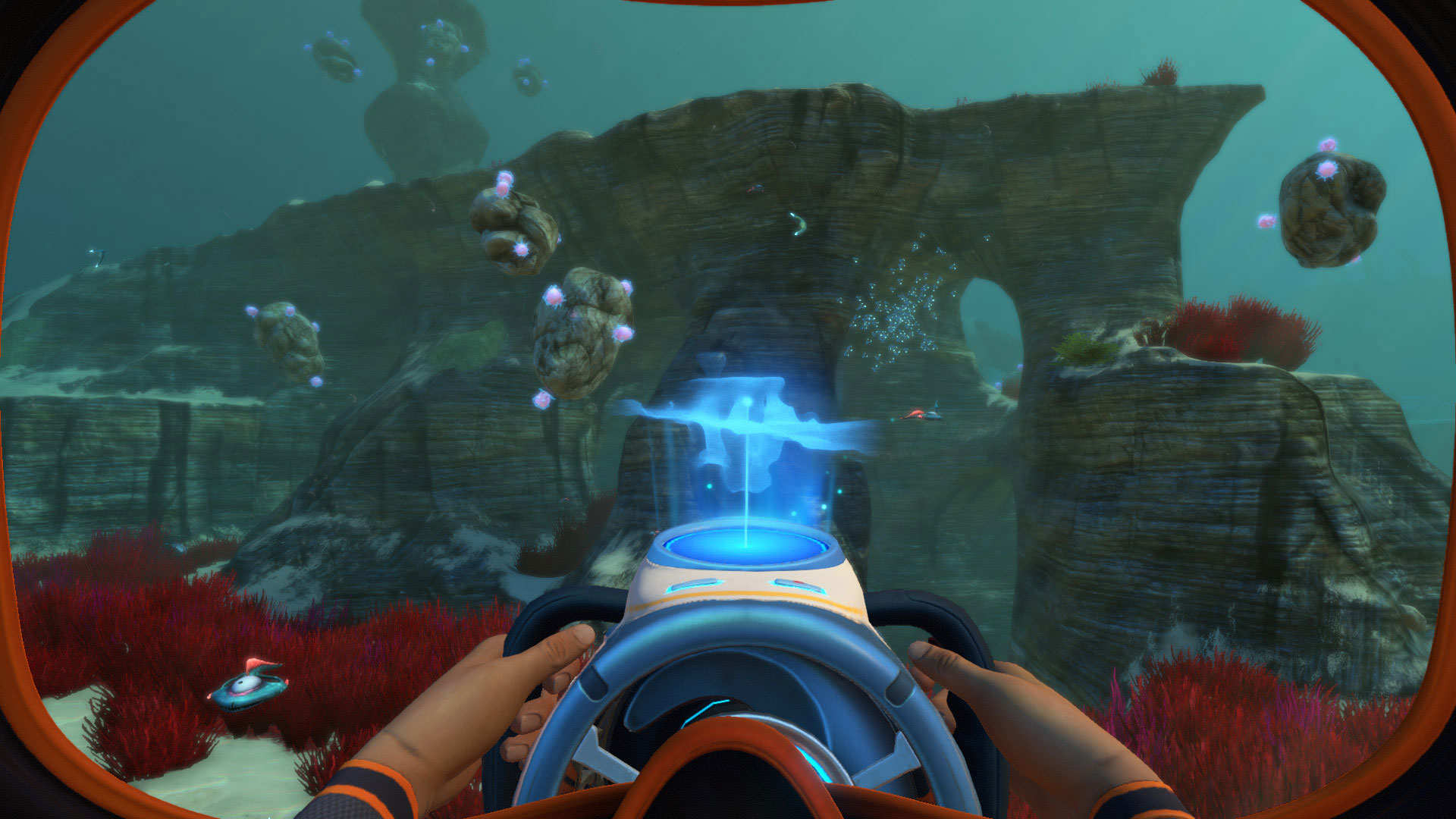 Players must develop equipment and vehicles to extend their exploration and unlock more blueprints. In time underwater habitats can be built to use as bases and submersible vehicles constructed in which to further explore the planet and uncover its secrets.
The beautiful undersea world makes exploration exciting and never dull. There are plenty of surprises and mysterious places for player to find in order to piece together why the ship crashed and how to get off the planet.
Subnautica is out for PC, Mac and as of December this year, Xbox One and PlayStation 4.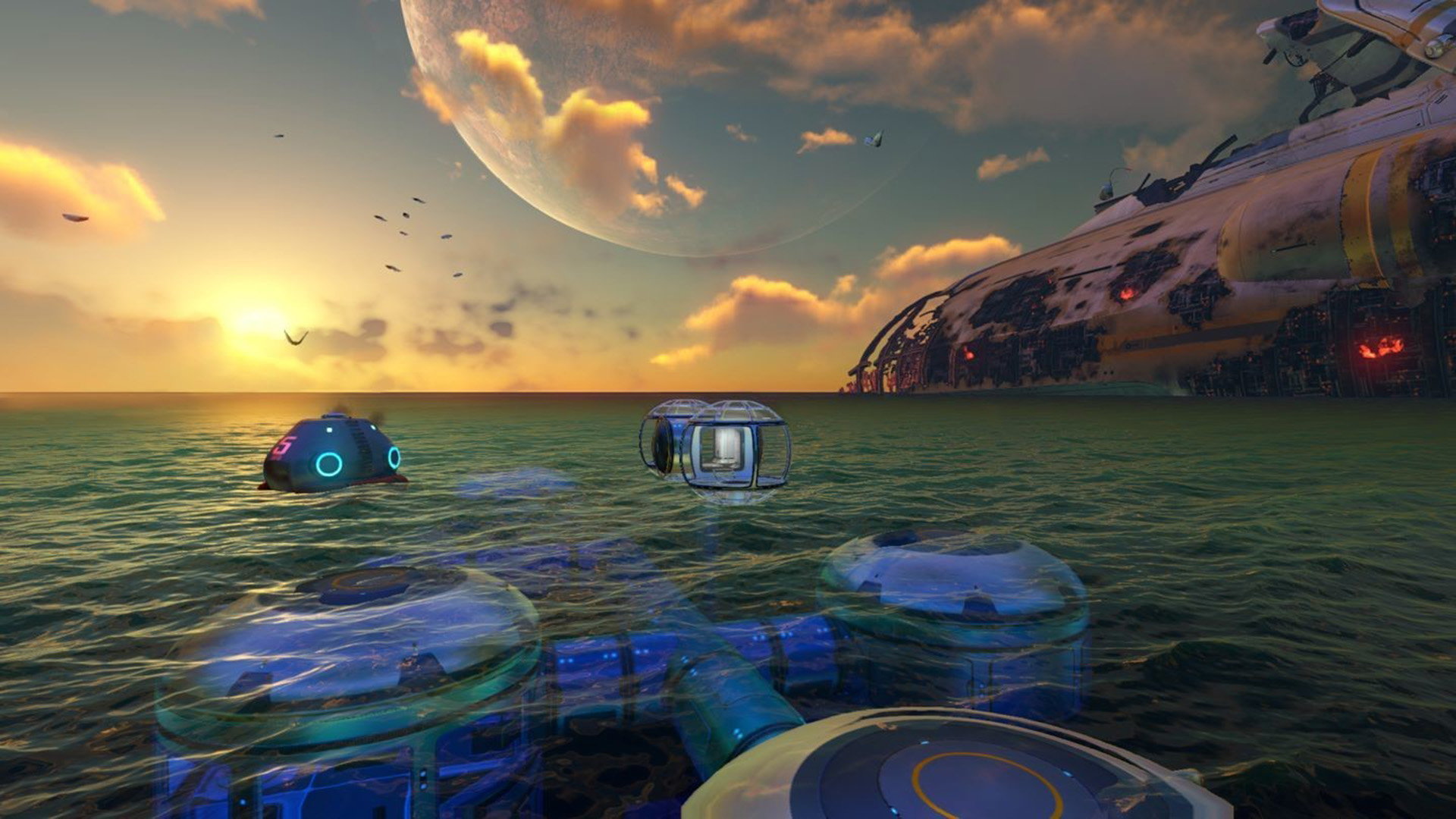 Taking a break from escaping with your life, Saber Interactive have just bought their Mudrunner – American Wilds 4×4 truck simulator to the Switch. Having enjoyed a great reception on PC, Xbox One and PS4, the Switch version of this entry into the Spintires franchise comes complete with the original game plus the American Wilds DLC.
The game features huge wilderness environments for players to traverse using a variety of 4×4 vehicles. Missions have player collecting logs and other deliveries and transporting them across some of the muddiest terrain every seen in a videogame.
The terrain is unforgiving and features an impressive reform-able landscape. Anyone that has done any off-road driving will immediately recognize the feeling as your truck's wheels start to burrow into the mud. You see the mud building up on the tires.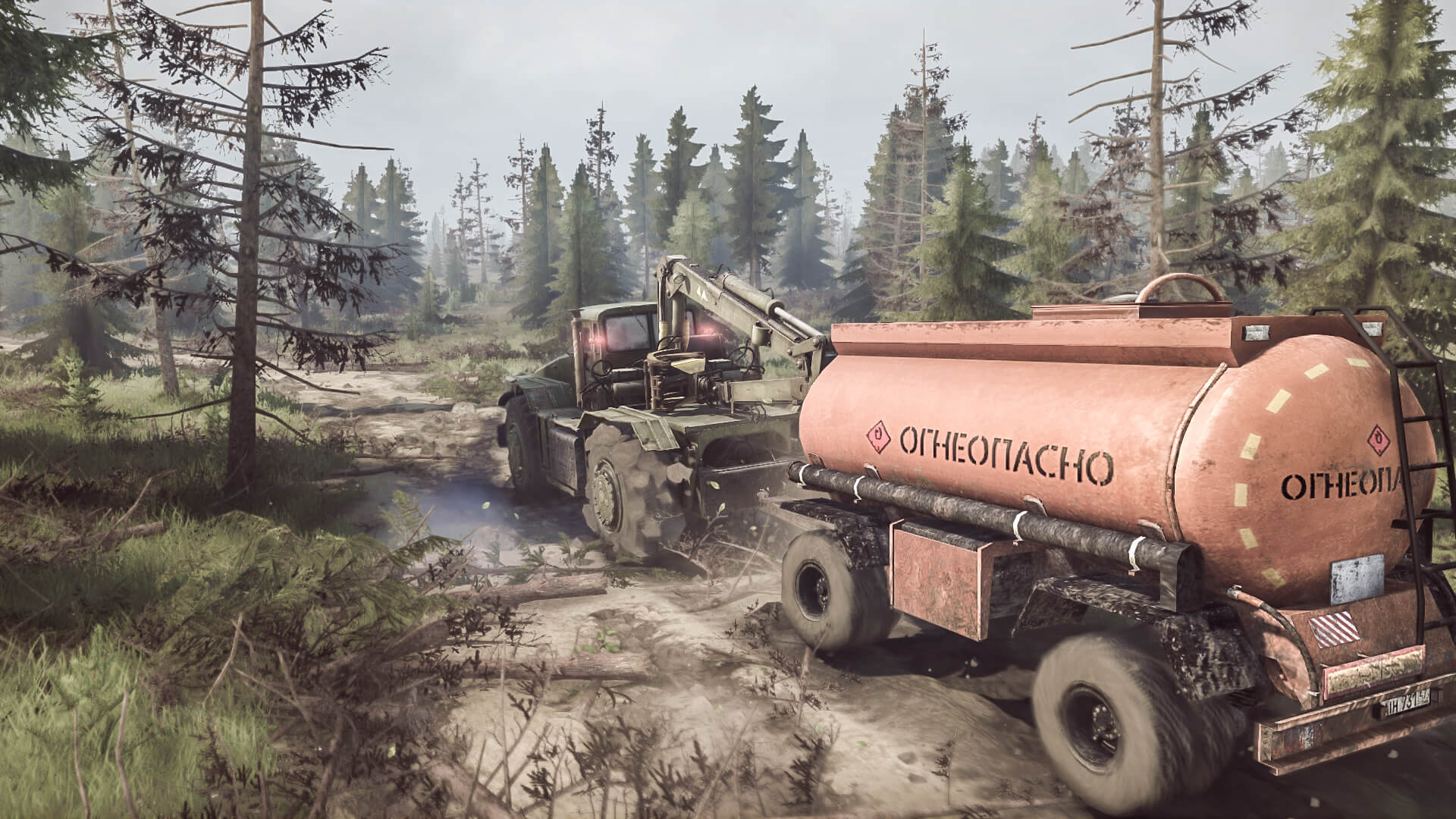 The mud will have you engaging diff. lock, turning the wheel full lock and rocking the truck to get free. If it all gets too much, thankfully some of the vehicles come with winches to pull them out of trouble. The vehicle handling and the game's physics all feel spot on.
The game looks great. It's a credit to the developers to have squeezed the game onto the Switch with barely a compromise.
The package features a load of tutorial and challenges, as a campaign mode that'll test even the most dedicated off-roader. Mudrunner– American Wilds is available on Switch, Xbox One, PS4 and PC.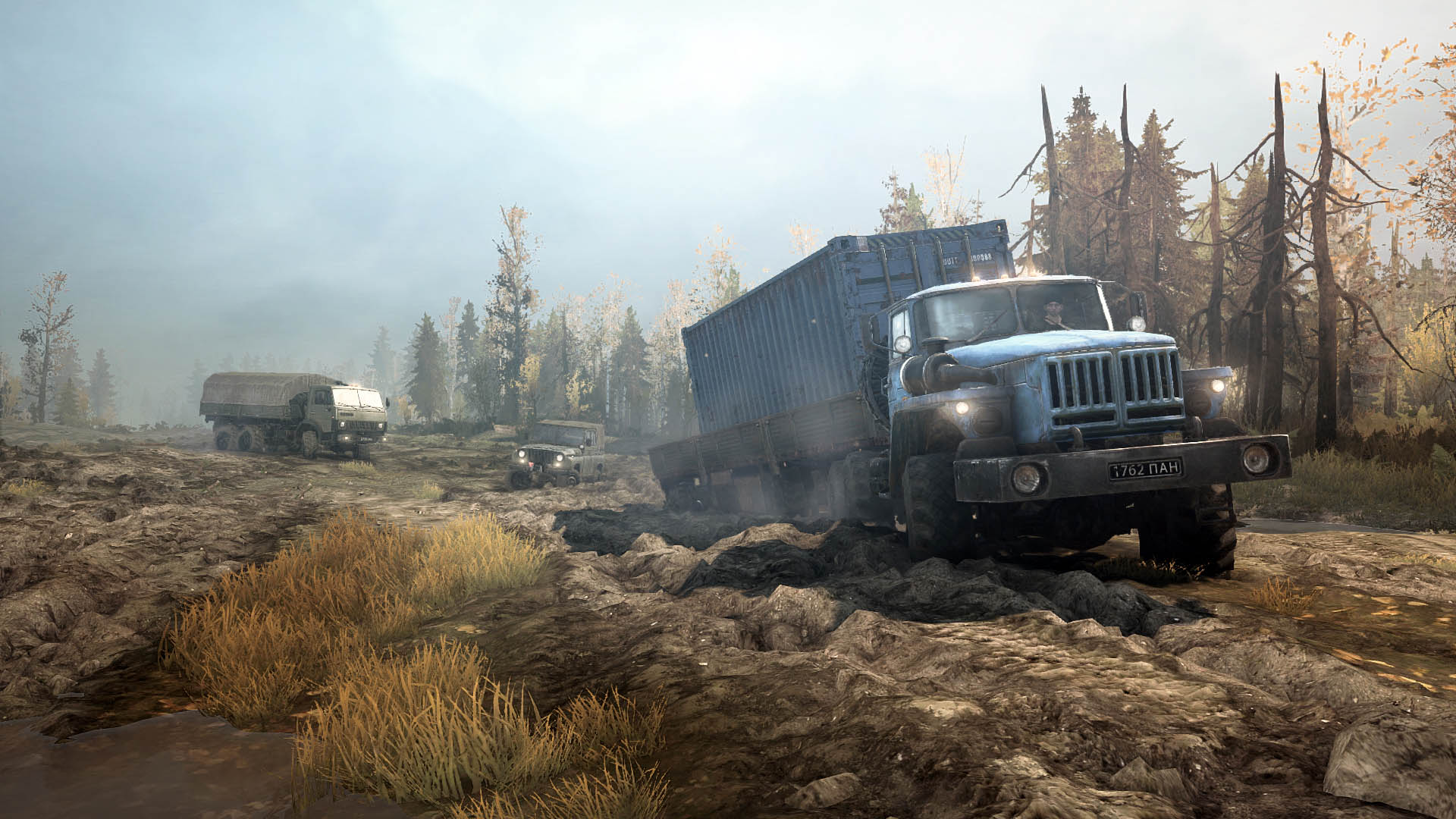 Sega's Yakuza Kiwami 2 is a remake of the 2006 third-person action-adventure game, Yakuza 2. The game follows ex-yakuza gang-member Kazuma Kirya as he travels around open world environments across the Japanese cities of Tokyo and Osaka.
Following the death of his former leader, Kazuma must find avert an all-out gang war whilst replacing the head of the Tojo Clan. The story is heavy-hitting, but with elements of quirky Japanese humour.
The remastered visuals look great, but the original game didn't look too bad, either.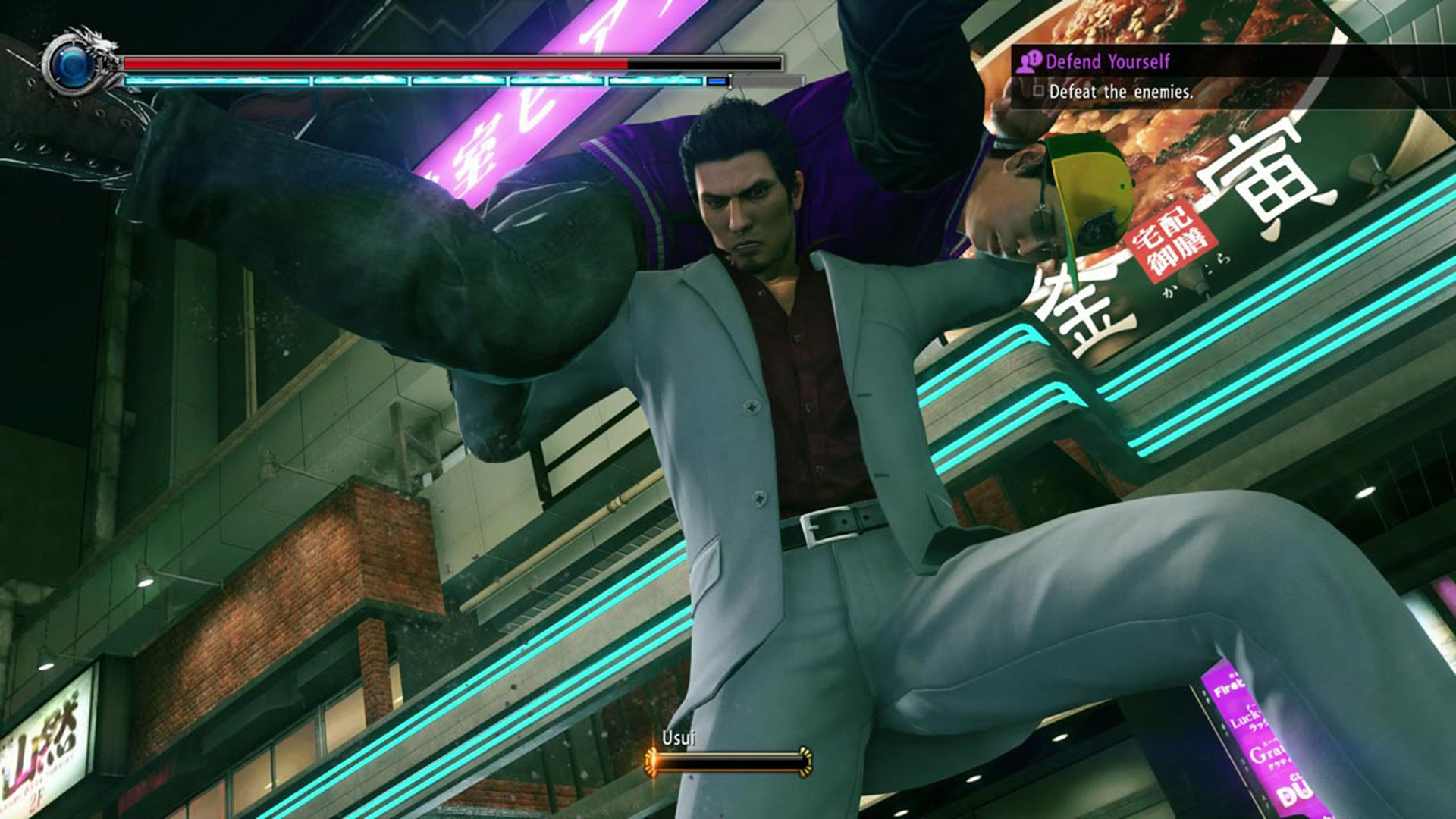 The Yakuza series has been popular in Japan for years but has fast been gaining fans in the west. The game is packed with mini-games, including the opportunity to revisit Sega arcade classics, Virtua Fighter and Virtua On.
Yakuza Kiwami 2 is available on PlayStation 4.
All the above gaming experiences are worth picking up, but for the gamer that has everything, a great audio solution may the gift that you are looking for.
Turtle Beach are pioneers in the realm of computer audio. In recent years that same expertise has created some of the best gaming headsets PC and console owners.
The Turtle Beach Ear Force Atlas One wired gaming headset is one of the most versatile on the market. It is compatible with PC, Xbox One, PS4, Nintendo Switch and most mobile phones.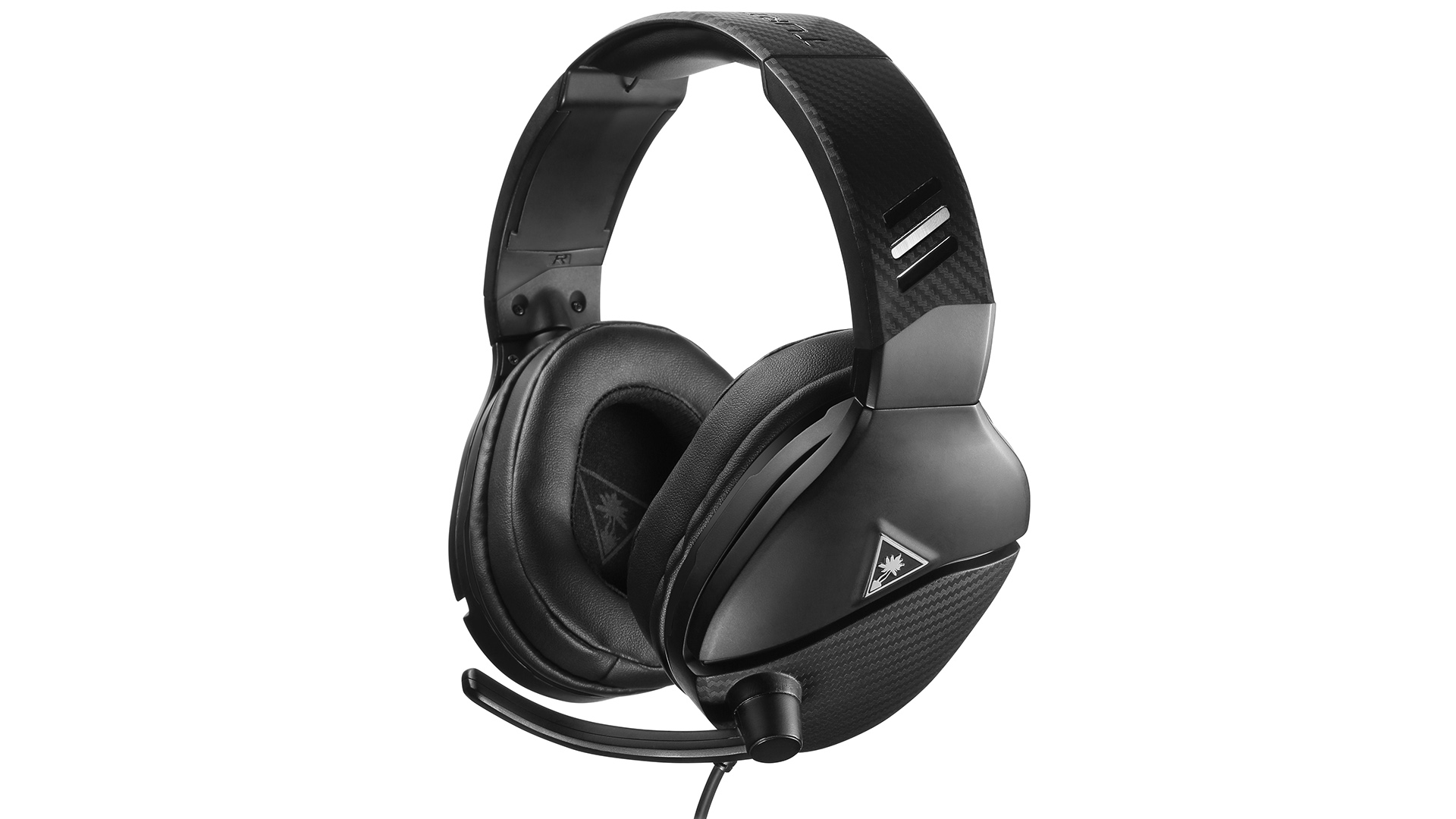 The compact design and lightweight construction hide a robust metal-reinforced headband and great-sounding 40mm memory-foam encased speakers. There's a volume control on the left side of the headset for easy adjustment.
The headset has a snug fit that never feels too tight. I wear glasses, which Turtle Beach have accommodated with a softer foam just where the arms of your glasses are.
The discrete microphone picks up your voice, without having it hover in front of your face. It also flips back, flush with the headset, muting your voice as well, when not in use.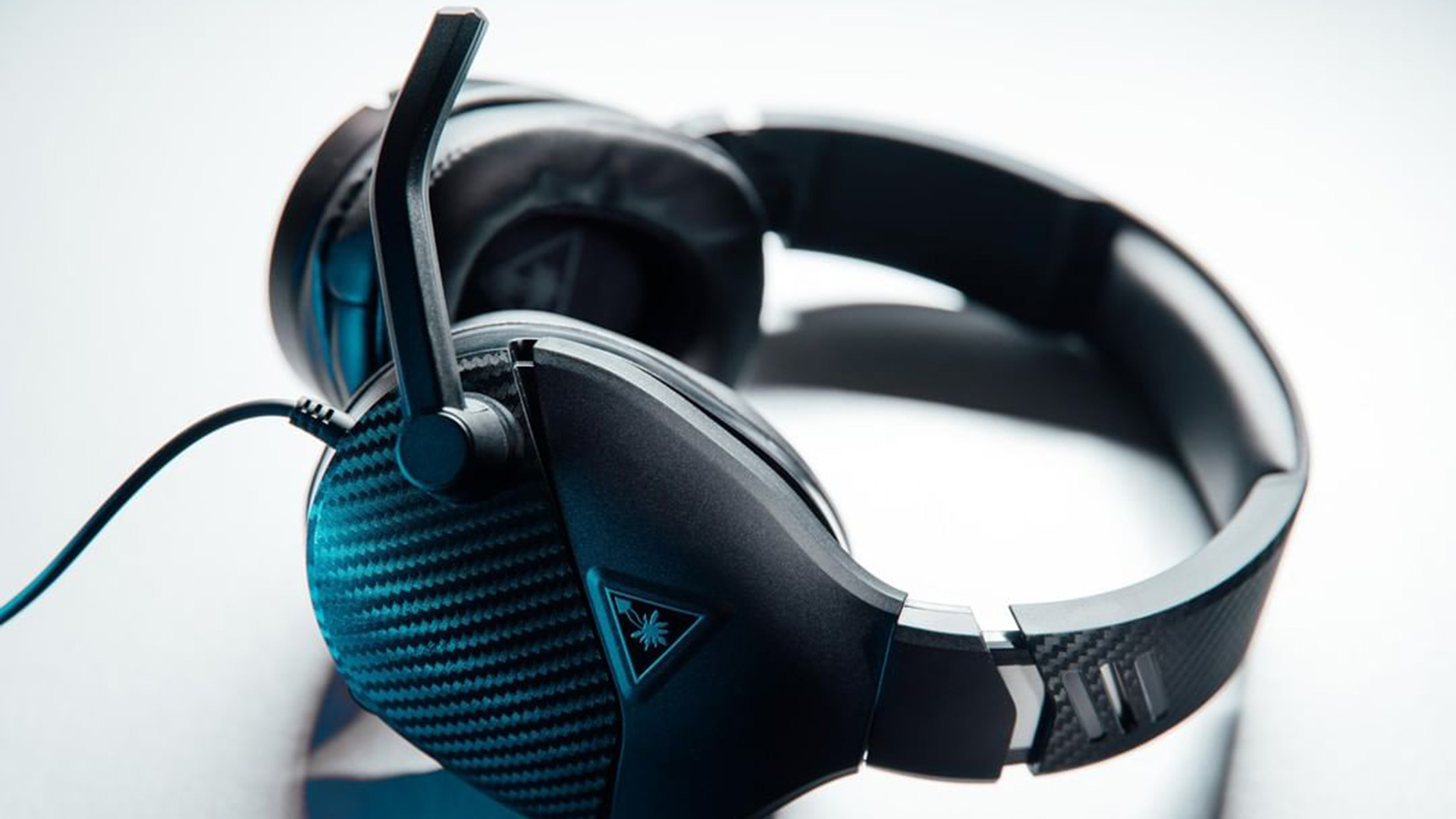 The Atlas One has a 3.5mm connector that will fit a PlayStation 4 controller, the newer Xbox One S and X controller, into the top of a Nintendo Switch, PlayStation Vita and compatible mobile phones. For PC owners there is a Speaker / mic splitter cable.
Older Xbox One controllers will need the Ear Force Headset Controller, available separately. Similarly, PC players wanting to connect the headset via USB will need to purchase a suitable USB audio controller with a 3.5mm socket.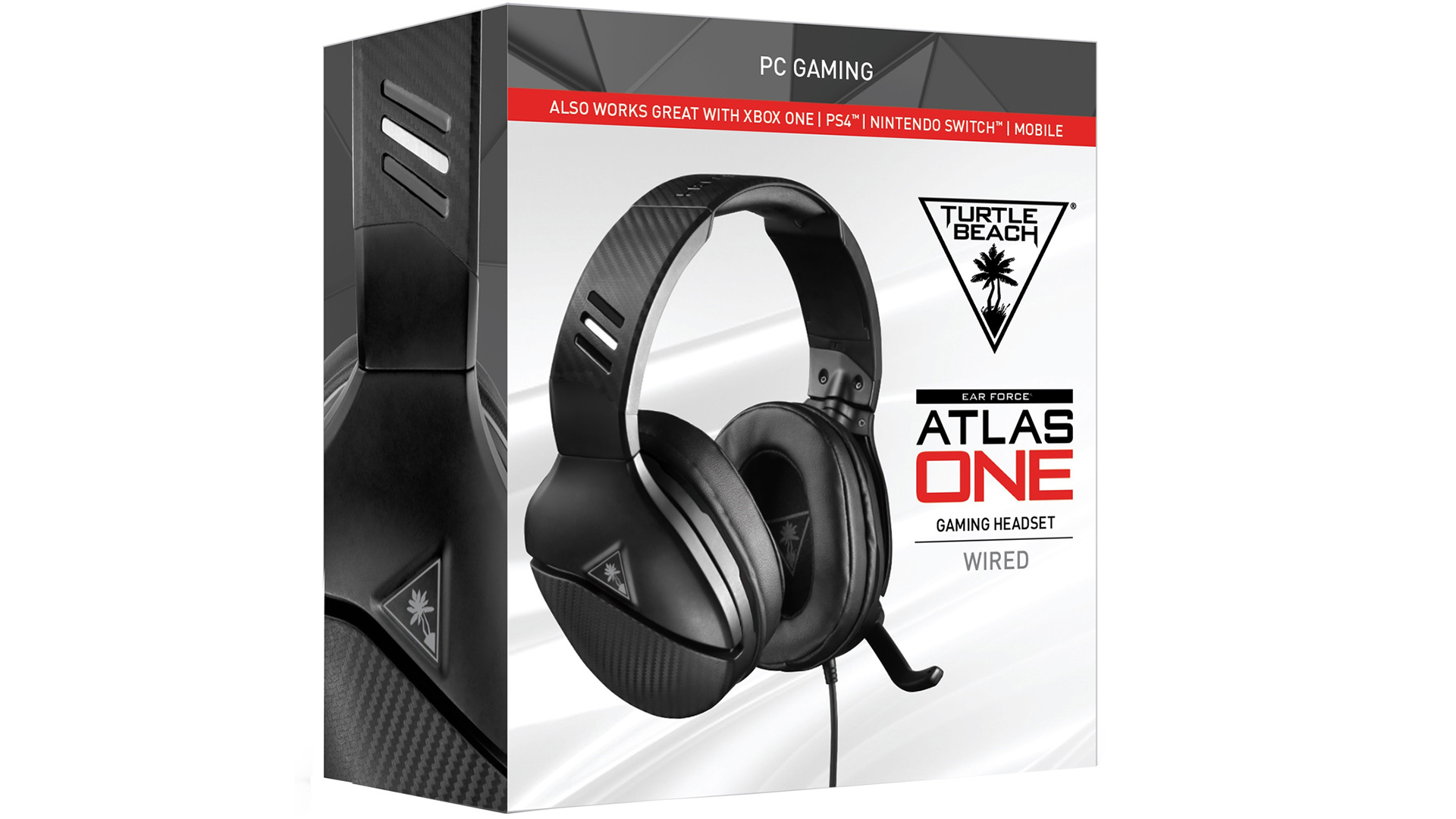 Versatile, compact, lightweight and well built, the Ear Force Atlas One is a great headset. For gamers that use multiple devices, it's a great all-in-one headset solution. And at only $90 AUD it's particularly great value for money.
We hope that the above guide helps you decide on what to get the gamer in your life this Christmas. Be sure to come back in the new year for more gaming goodness on STG.
[rns_reactions]