All 4 Games announced today that Fire Fu, RetroFist's debut mobile title for iPhone, iPad and iPod Touch will be sizzling its way onto the App Store later this month.
Fire Fu is an intense arcade game developed by UK-based indie development studio RetroFist. Players must set alight hordes of devilish critters with fierce and fiery martial arts, while carefully avoiding obstacles like bombs, across various detailed hand-painted environments. With 5 action-packed magical potions to unlock, from Fists of Fury to Dragon Flame, fans can unleash special attacks on unsuspecting enemies that Bruce Lee himself would be proud of.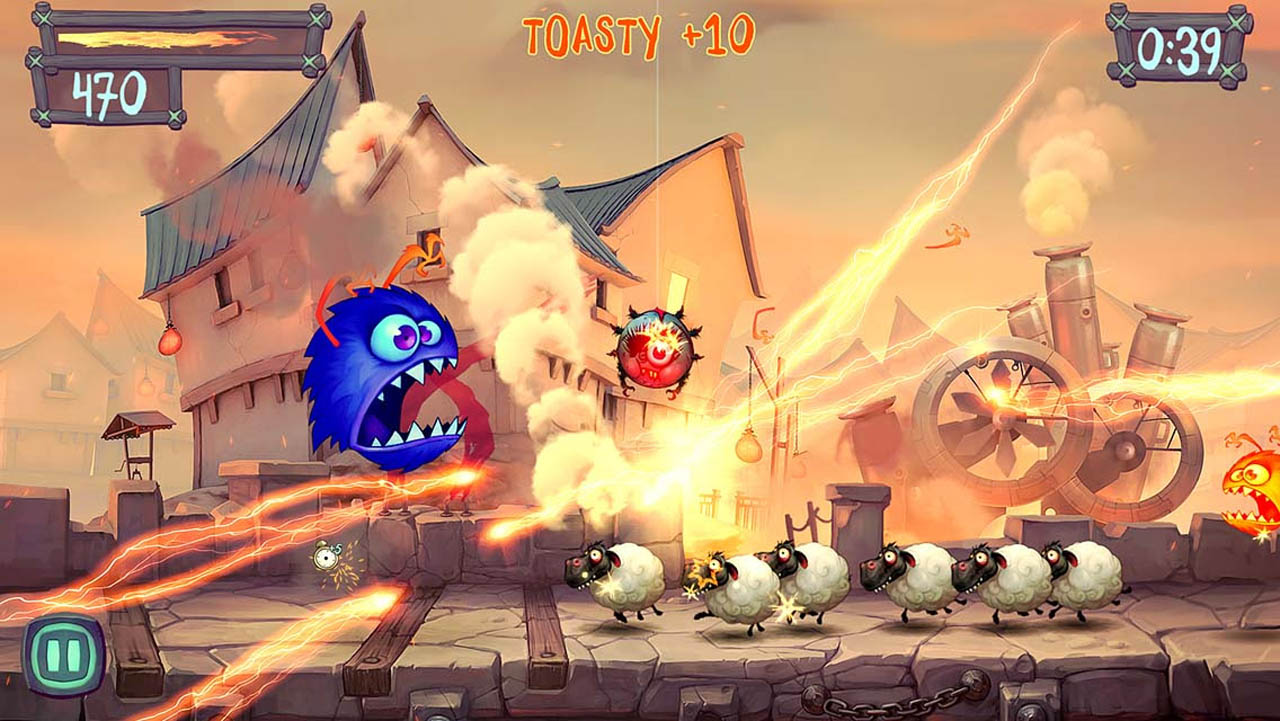 Fire Fu takes feverish gameplay to the next level. Players can use their Fire Fu skills strategically to blast their way to the top of the leaderboards, turning enemies to ash in a powerful display of flaming Kung Fu mastery.
The RetroFist team is led by industry veterans Rich Cross and John Kearney, who both worked at VooFoo Studios before setting up RetroFist in 2015. As original co-creators ofHustle Kings and the Pure game series, games renowned for their stunning HD visuals; players can look forward to a high quality art style and top notch gameplay from this experienced team.
Fire Fu will be available to download worldwide this February 2016.