A smartphone with moving parts.
On the face of it, it doesn't sound like the best of ideas – however, that's exactly what OPPO have done with their flagship device the Find X – the front runner in their new line of X Series phone. And it totally works.
Proving that innovation in the smartphone realm is not dead OPPO take a track not travelled by any other manufacturer, a path that is very different to even their predecessor handsets.
The trend over the last year of smartphones has been leading up to that holy grail 'all screen' device. OPPO have managed to achieve it.
The minimal almost no bezel 6.4 inch 93.8% full ratio arc screen phone strays away from similarities with other top shelf handsets. There is no notch, there is no Home Button, virtual or otherwise. And when you first look at the Find X – there's no camera.
But there is.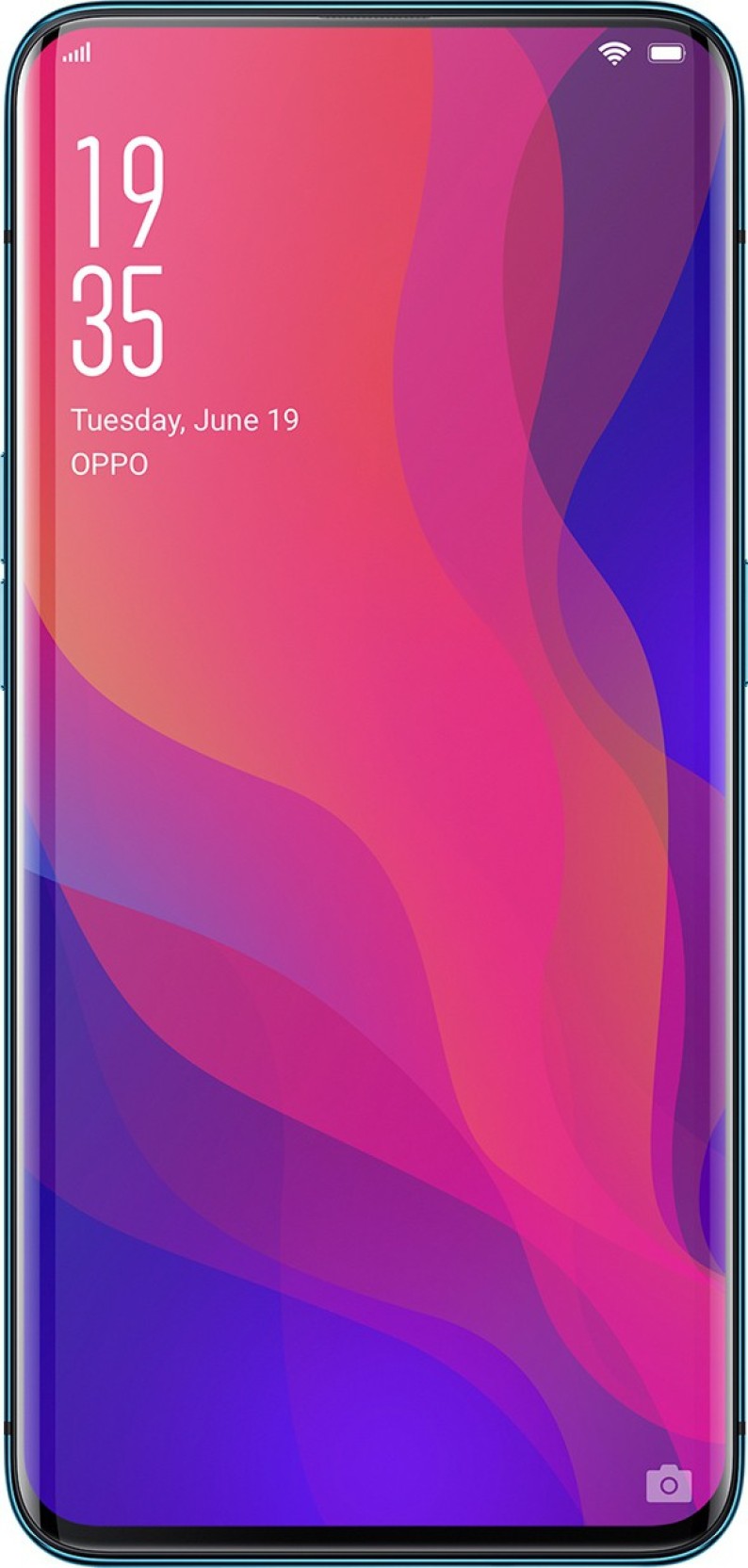 The 36MP (20 MP + 16 MP) dual lens rear camera and the front 25 MP are hidden and only when the device is unlocked and camera is App is opened– or you swipe up from the lock screen to quick-activate the camera for a quick snap is the mechanical magic revealed.
The Find X houses its cameras inside the casing. A mechanised whirr of satisfaction will sound as the camera pops out. It is true to say that when you first get your hands on the Find X you're going to find yourself activating the camera more than you would on anyother handset – just to experience that pop-up magic.
Various shooting modes are on offer, infact everything that you can think of is included.
The usual bokeh and portrait related effects, slow-mo video, 4K video recording, A.I. Stickers and also a virtual avatar. OPPO have also included A.I. into the camera's processing where the device will aim to translate the environment or the object you are taking a photo of. For the virtual avatar (and facial unlock security) on the Find X makes use of 3D facial scanning.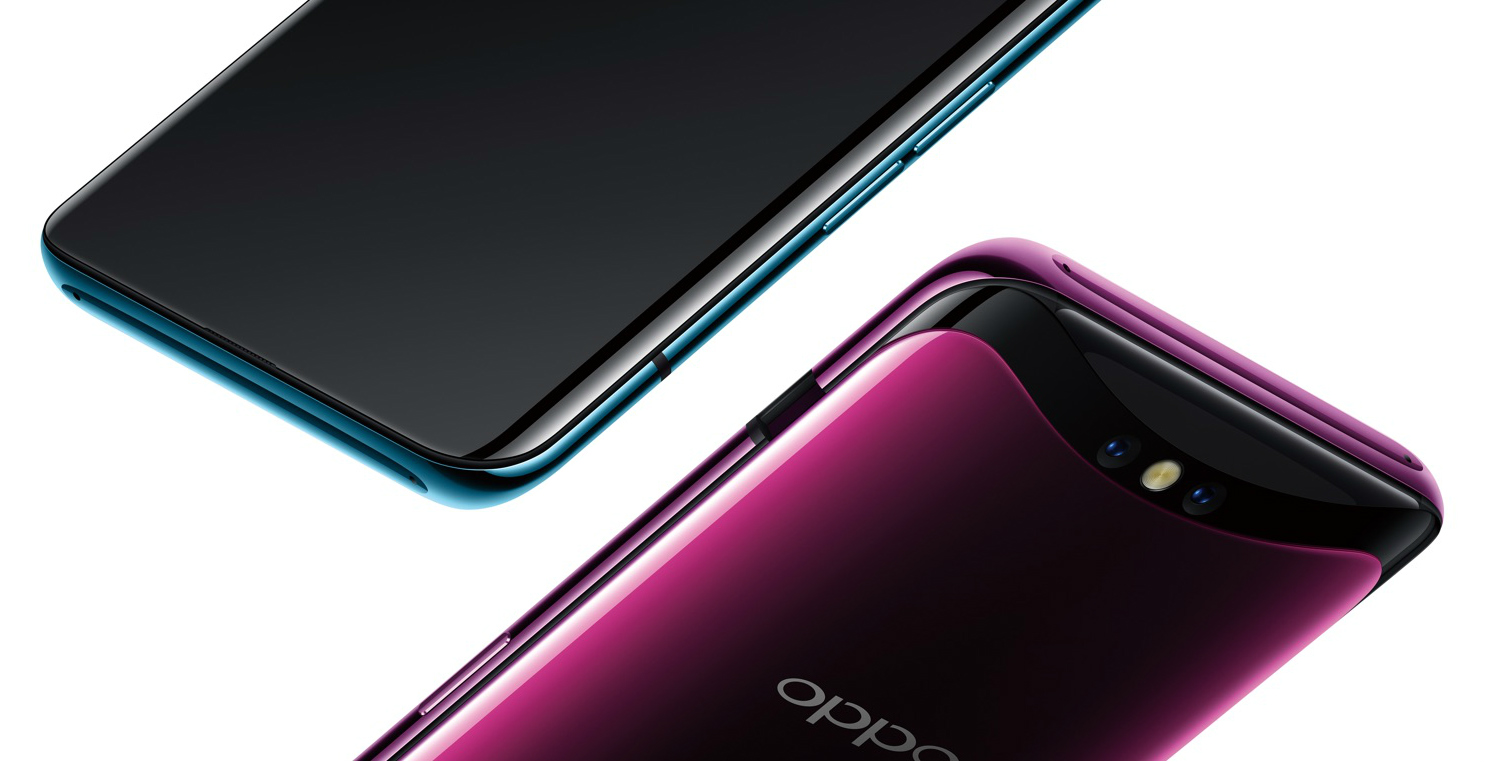 The selfie camera takes crisp and extremely detailed snaps, but it does have a 'beauty' filter, which removes any flaws but also gives a very white-washed appearance and depending on lighting, looks like you've slapped on a bit of lippy and blush before you selfie snapped.
The pop up camera is good for 300, 000 pop ups in the phone's lifetime according to OPPO. That's way more usage than any camera gets in any given timeframe – and generally most smartphone users upgrade their devices every 12 to 24 months.
The Find X released in Paris a few months back and is now releasing down under.
OPPO New Zealand sent STG one of their standard edition handsets to have a quick run through.
Asides from the pop up camera – which is ingenious in itself (no more smudgy lenses!), the standard edition is a superphone in it's own right.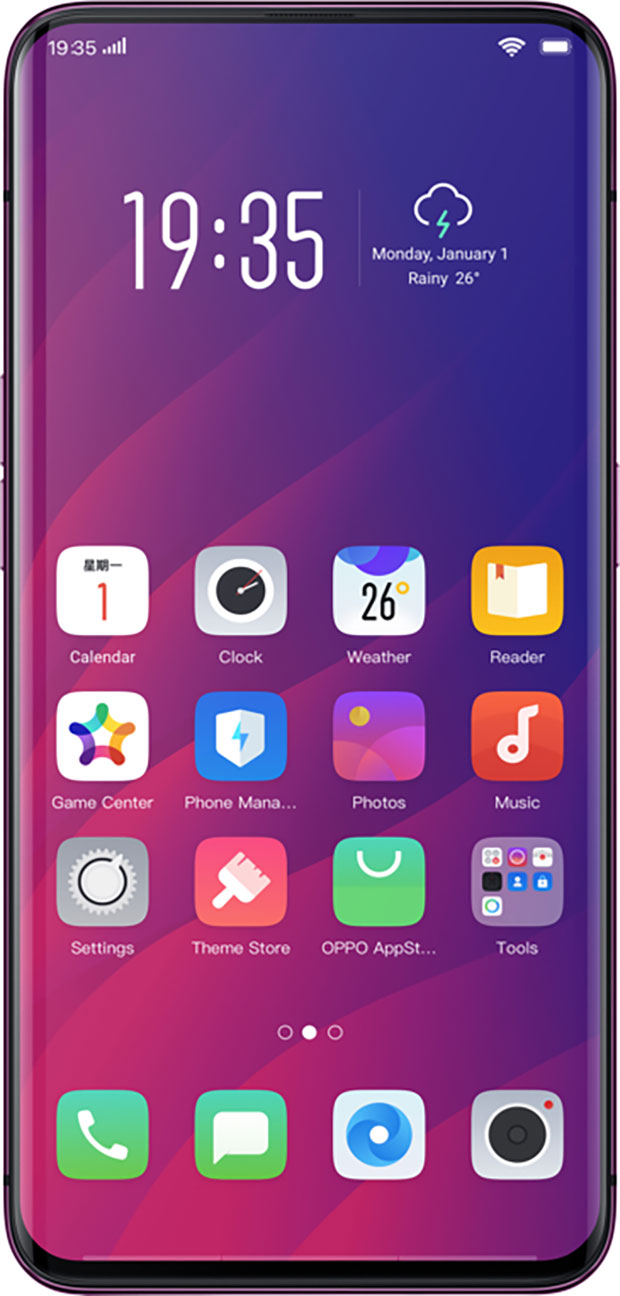 Offering 256Gb of storage (ROM) coupled with 8GB memory (RAM) the device is powered by a Qualcomm SDM845 – Snapdragon 845. But, sadly there is no microSD slot to expand your storage  – only a singular dual sim slot.
Putting the Find X through its paces, there was no surprise when it handled resource intensive games such as PUBG and EA's Command and Conquer. What was surprising was how little both games after up to 2 hours play time each did not impact the (3730mAh VOOC / 2 x 1700mAh Super VOOC) battery life. From full battery a couple of hours stint with either title did not seem to shed any battery life… that's some pleasing technological witchcraft right there.
Google Maps is also known to be a battery chomper – and I have the worst sense of direction than any other human, so I'm always using Google Maps to get through a day. While the Find X did heat up a little bit with prolonged use of Maps, the battery only suffered a small fraction. It literally almost had no affect after a Sunday of driving around Auckland and Northland coast using Maps for the entire 7 hours or so.
Overall, from full charge the battery is going to see you right for around two and a half to three days on moderate to mid heavy use. From zero to full the Quick Charge function takes 30 to 40 minutes to fully charge.
A quick 5 to 7 minute charge will give you around 20 – 30% battery and this can easily get you through a day if you need it to.
Overlaying Android 8.1 (Oreo) is OPPO's own ColorOS 5.1, the same operating system that is on its much cheaper, lower spec'd AX5.
ColorOS is a light-weight reskin that doesn't bog down the Android base install and also ensures you get very little in the way of bloatware – maximising your available storage on the phone.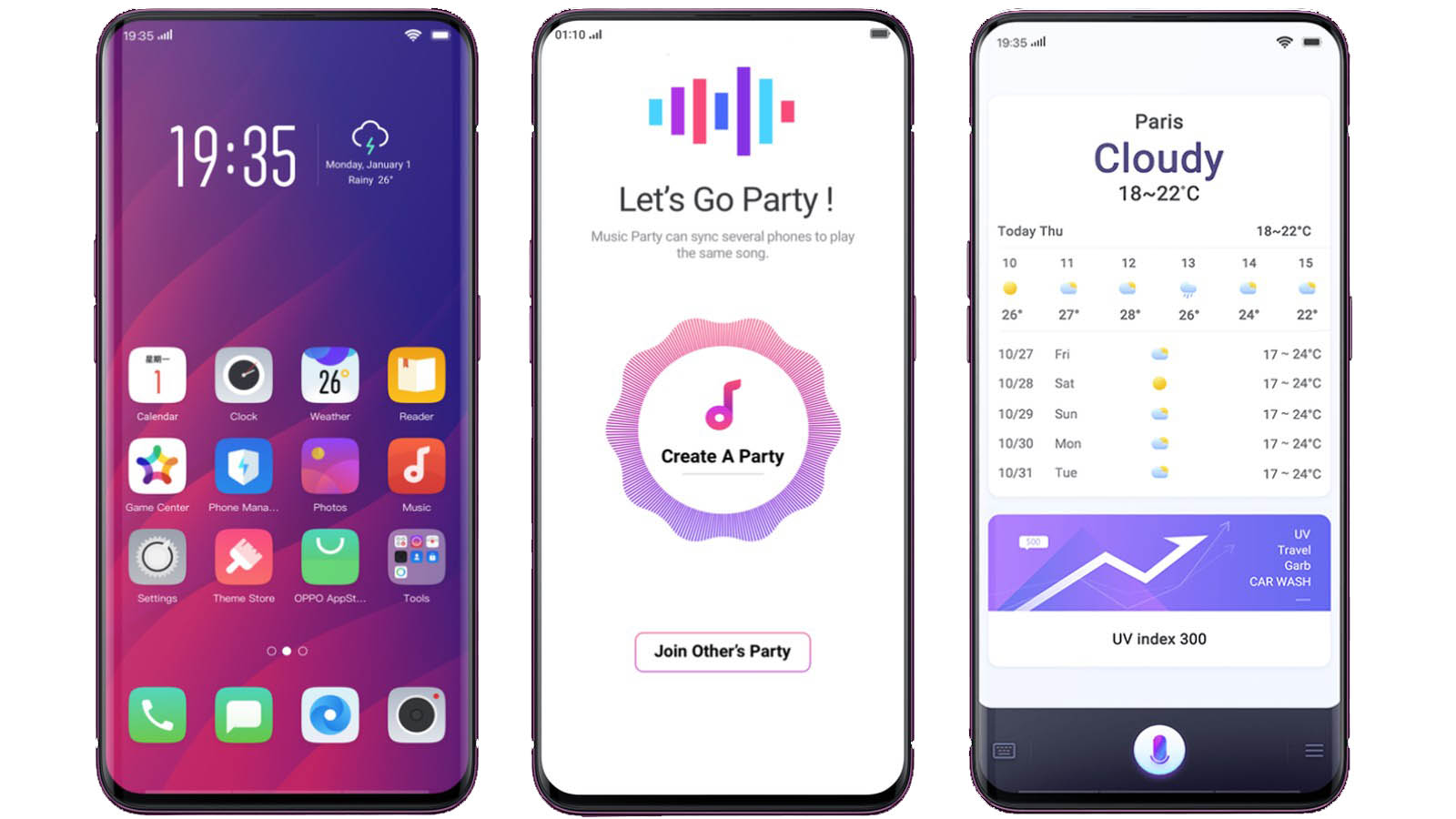 The audio quality is the same as the AX5. It's good for most, using OPPO's own Real Sound Technology which allows a basic tweaking of your audio levels and a collection of presets.
OPPO do include some nasty earplugs though, which do not do the audio prowess of their phones justice. Aswell as that, you also get a free smoky transparent case for your new beloved Find X, which darkens and loses the supreme quality translucent colouring of the aluminium and glass framing of the handset. Both will be packed in the overly lavish Find X retail box.
Hard buttons on the devices are a simple affair.
Left has Volume and the Right Power / Wake. You're Wake Up button will become your best friend, as there is no virtual soft Home Button on the Find X's screen. There's also only one socket – the USB-C which is also your audio port (there's a free 3.5mm to USB-C dongle included).
User security on the Find X only offers up two alternatives; face scan using 3D Structured Light Technology – a 15,000 facial dot recognition and intelligent analysis or the traditional PIN. There is no Finger Print Scan.
To unlock the Find X, you'll need to tap the power button, be looking at the front of the phone to some capacity, swipe up on the screen and wha-la the Find X is really happy to see you as the camera housing whirrs it's way upward from inside the devices casing to greet you.
This is a couple more steps than the usual finger scanner – but it's also a leap forward.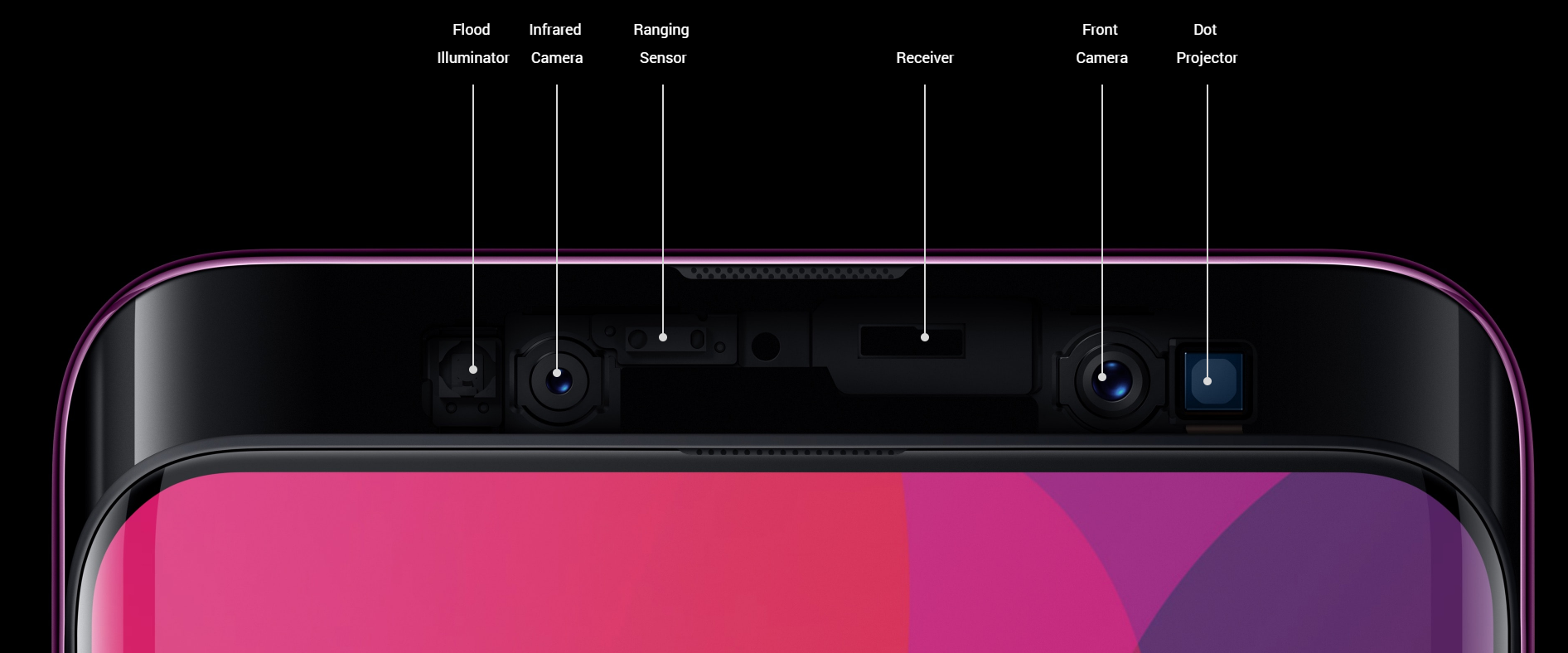 The face scan was one of the easiest I have ever had to set up and the unlock is instant. Not even a millisecond of a thought. With this unlock process you can be assured you wont experience any accidental pocket unlocks.
The Find X comes in two editions and a couple of colour options.
There is the standard one which is being reviewed here and this comes in the blackcurrant-like deep metallic purple called Bordeaux Red, of which resembles a highly expensive gemstone all polished up and glossy. The second colour is Glacier Blue.
Then there's the Lamborghini Edition.
OPPO fanboys and girls (and those that want a piece of a real Lamborghini in their pocket) are likely to go for this one, which boasts a 512GB ROM (storage) and 8GB RAM (memory). What also sets this one apart from the standard is that the device is made from the same carbon material as a real Lamborghini and is emblazoned with the Lamborghini logo and naturally sanctioned by Lamborghini themselves.
As with a real Lambo – you can expect to pay a premium for this one.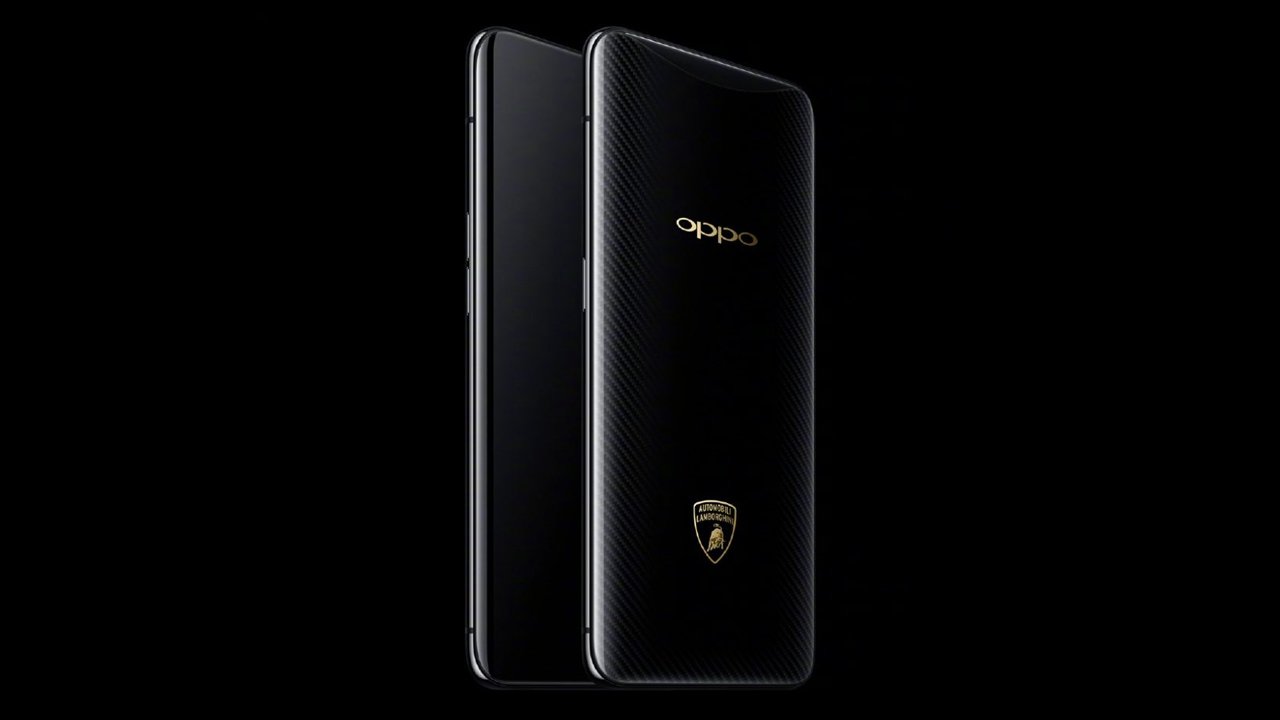 For most folk wanting the innovative, top spec and astounding picture snapping quality then the standard version will suffice.
OPPO are really standing out from the crowd with the Find X – and this was one of my most awaited devices of 2018. My expectations were super high on this one, and I'm not disappointed. Not at all.
OPPO have raised the bar not only for other smartphone manufacturers but also for themselves who were once producing a vast array or android phones which resembled iPhones on their appearance.
Clearly those days are totally gone and the Find X is a strong contender of being one of our best Android phones of 2018.
There absolutely is nothing quite like OPPO's Find X.
Device Details
Released: September (NZ / AUS) 2018
Device Name: OPPO Find X
Chipset: Qualcomm Snapdragon 845
Memory: 8GB
Internal Storage: 256
Camera: F: 36MP. R: 25MP
Price: $1,499.00 (NZD)</p