JBL lights them up and places you in the zone with immersive 3D sound with their new JBL Quantum 810 Wireless headphones.
Full sized and over-head the Quantum 810 Wireless headphones are a no fuss set up. The headset connects with either Bluetooth 5.2 or via a 2.4GHz USB dongle.
The boom mic can be moved up away from your mouth when not in use, but sadly is not removable.
Not only will you be heard in-game, you'll also be seen with the custom RGB lighting effects on both sides of the Quantum 810 Wireless.
JBL have added spatial 3D sound and Dolby DTS with 50mm drivers pumping out the explosions, gunfire and action at a super pleasing 96 db.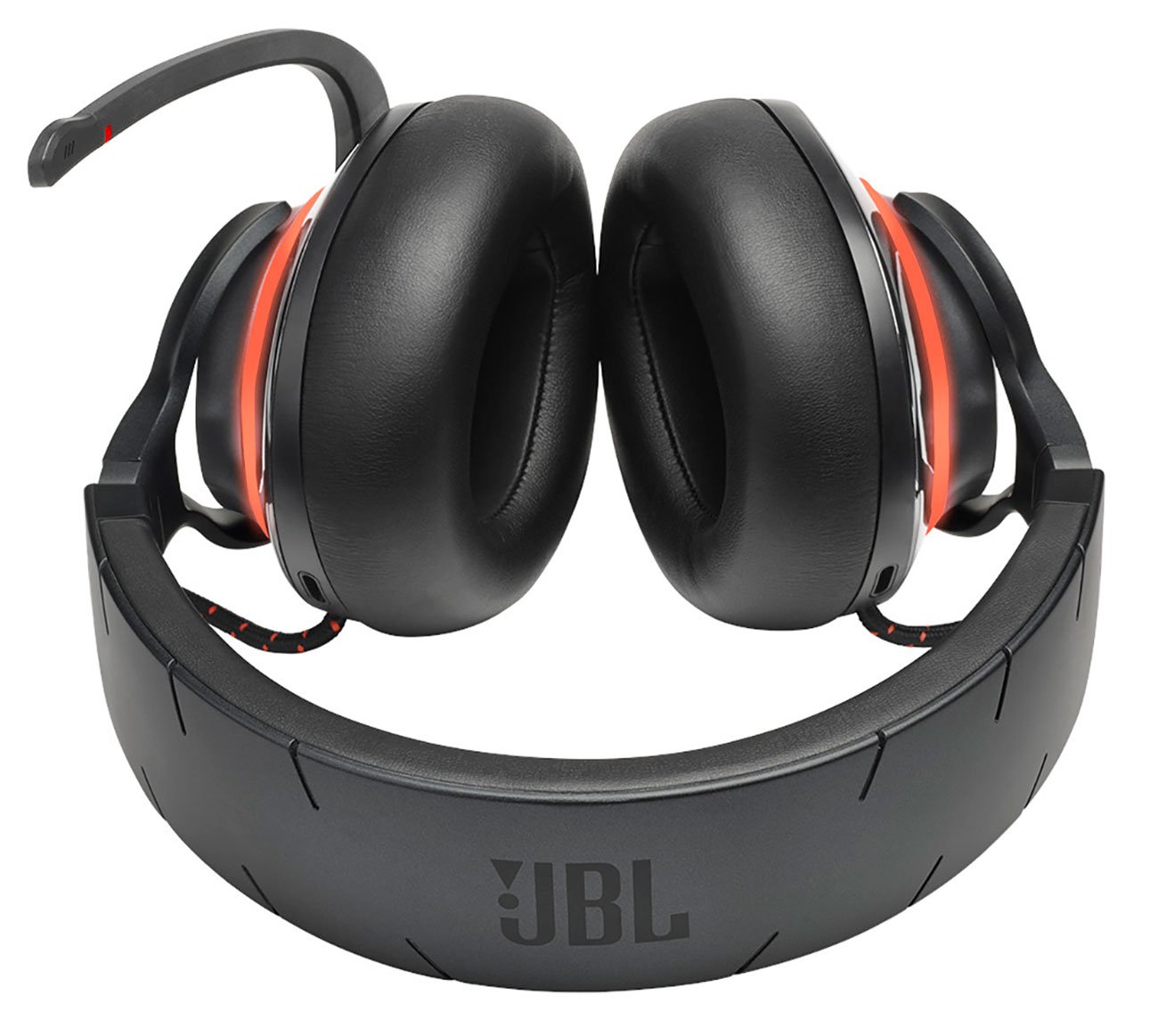 Active Noise Cancellation (ANC) can be toggled on and off and the Quantum 810 Wireless' build has been designed for comfy gaming marathons.
Each full size ear cup has memory foam overlayed with sweat resistant leather-like material. Weight isn't too bad either.
The headset does come with a 3.5mm plug in the box which enables it to be used on the likes of Nintendo Switch and smartdevices (if they have a 3.5mm socket or adaptor).
Using the JBL Quantum 810 Wireless headphones for streaming media, music, TV and film really set the soundscape to a cinema or auditorium like experience.
But the quality of the audio that you get is always going to be reliant on the source.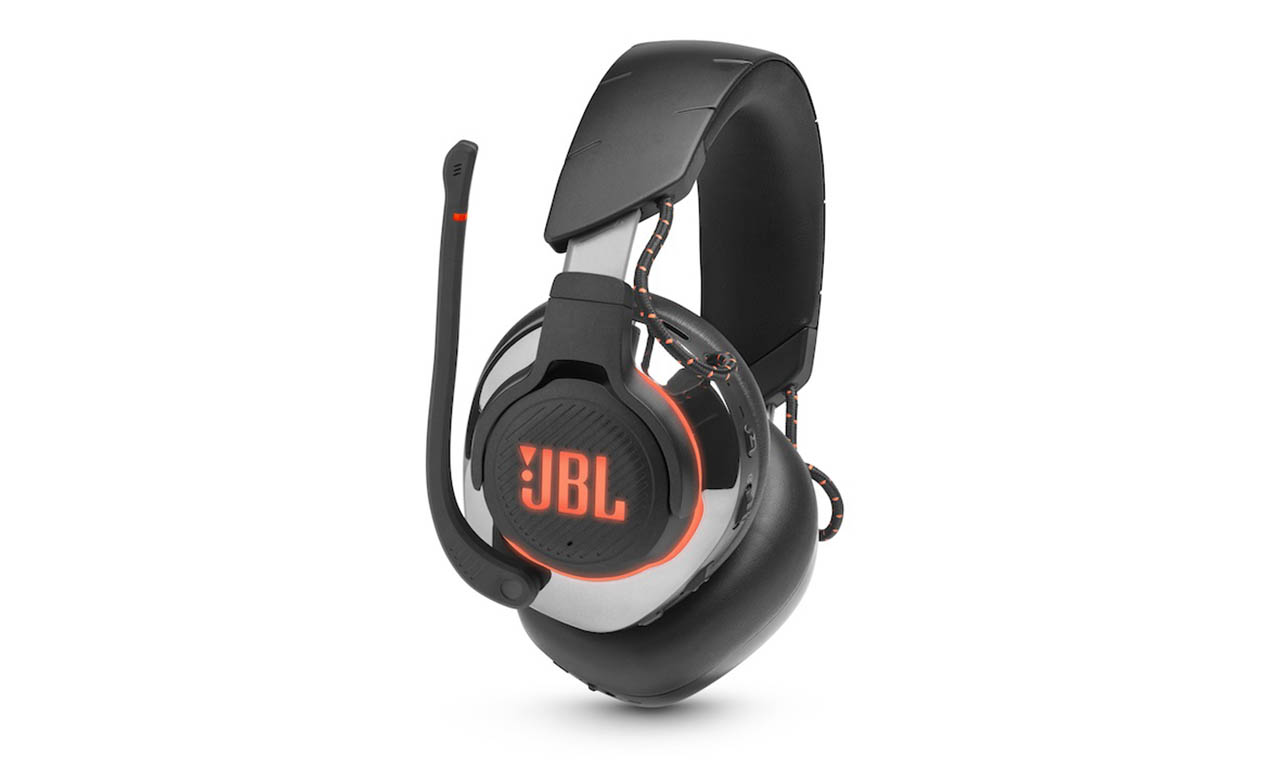 The best feature of all for the Quantum 810 Wireless headphones is the long-lasting battery.
Over 40 hours on a single full charge up. If you're caught short, plug in and continue gaming while they charge – but being over 40 hours you're going to get a good few days on one charge.
Keep in mind thought that the RGB lighting will drain the battery quicker – near to half.
In my run with the Quantum 810 Wireless I was able to get just a bit over 20 hours charge, full to flat, with the RGB on. At the time of writing I haven't needed to charge them up again since another full charge with the RGB turned off and this has been well over a week now.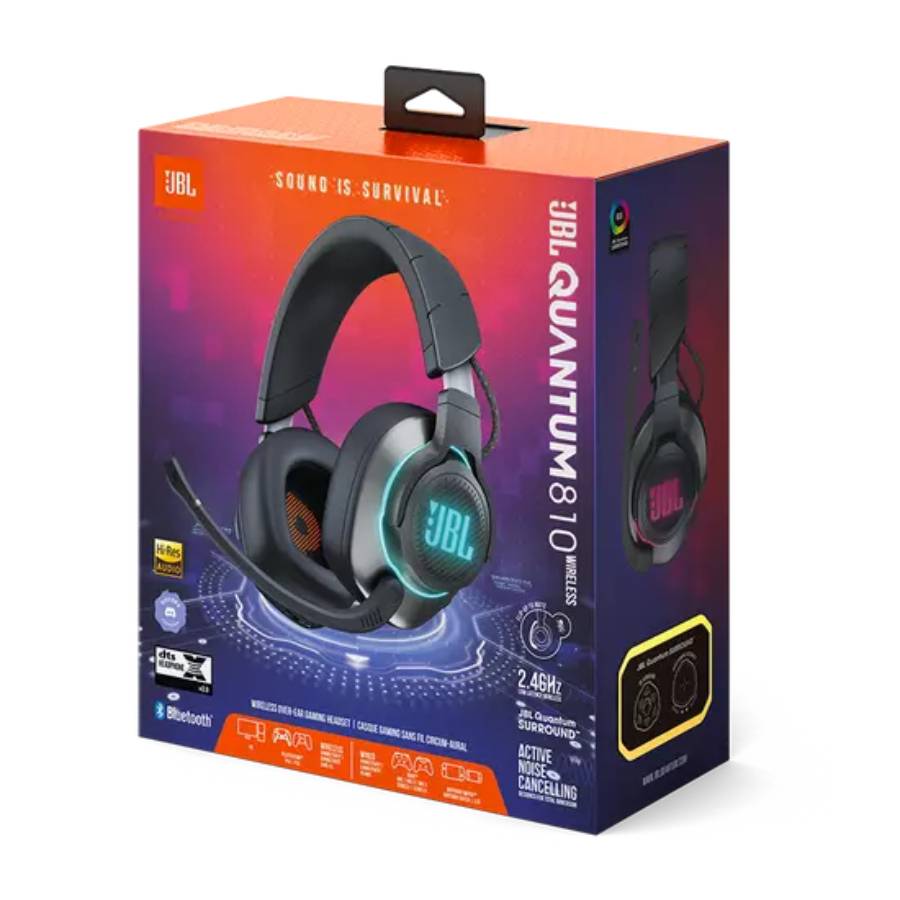 The JBL Quantum 810 Wireless doesn't just have the looks, it has the audio prowess of a home cinema set up.
Whether gaming or media stream marathoning it is literally going to last the distance and give you top shelf sound quality that near-to any other competitor headset currently on the market can.
With the lower end of mid-tier pricing the JBL Quantum 810 Wireless is not going to break the bank and ensures you're at your optimal gaming sense performance when it comes to the action.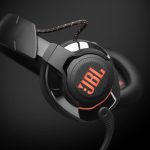 JBL Quantum 810 Wireless Headphones Review