Huawei go boom with Devialet.
The Huawei Sound is an elite top shelf Bluetooth speaker that pumps out the jams without losing audible detail and clarity.
The circular shiny unit features a 4 inch 40W woofer and three full-range 5W loudspeakers working in conjunction (Devialet are the ultimate in super fancy and expensive built-for-the-strictest-audiophiles audio gear).
The Huawei Sound looks every bit a centerpiece in any room and will pair with any Bluetooth enabled smartdevice.
Pairing is simple enough – and being that it is Huawei you can add it on the Huawei A.I. Life app via QR code, which is recommended as this will open up more features such as being able to toggle the bass or voice under sound effects and manage firmware updates.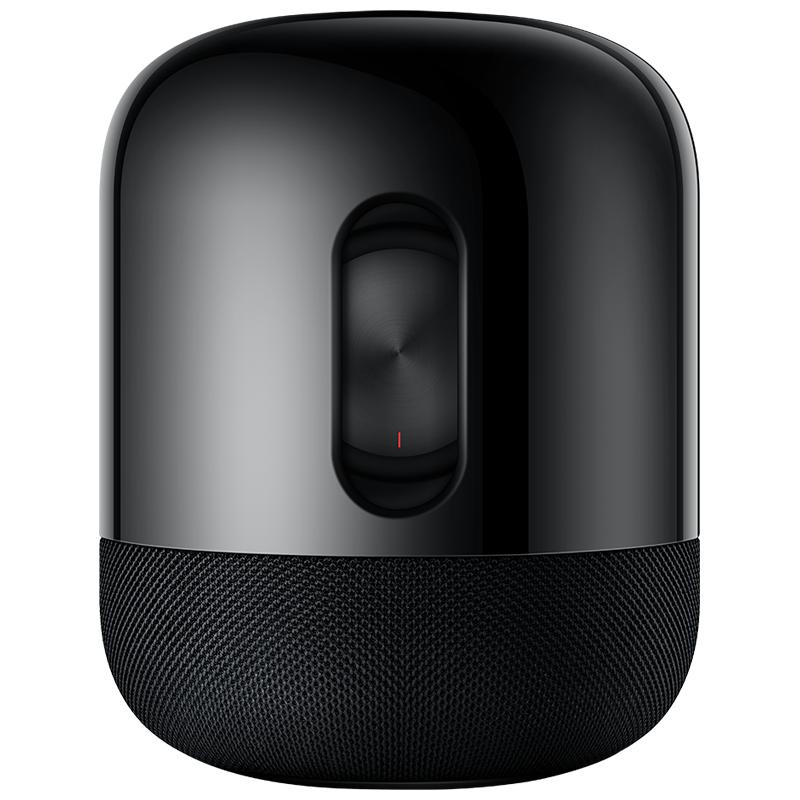 If you don't want to do this it will connect to any Bluetooth enabled device instantly or NFC with a tap. Using the Huawei Sound for around a couple of weeks playing audio via an iPad and Android had a similar output – Android being a clear winner when the smartdevices' audio enhancements were turned on.
The Huawei Sound has it's own array of sound effects too; Hi-Fi, Vocal, Devialet SPACE Soundstage and bass.
The killer speaker unit gives a full 360 degree range at a whopping 90db. In other words the Huawei Sound goes louder than any Bluetooth speaker I've yet to try out without turning into noise the louder you go.
At full tit its just as clear as it is at a lower volume. It achieves this through some tricky Devialet engineering, Devialet's Push-Push Acoustic Design.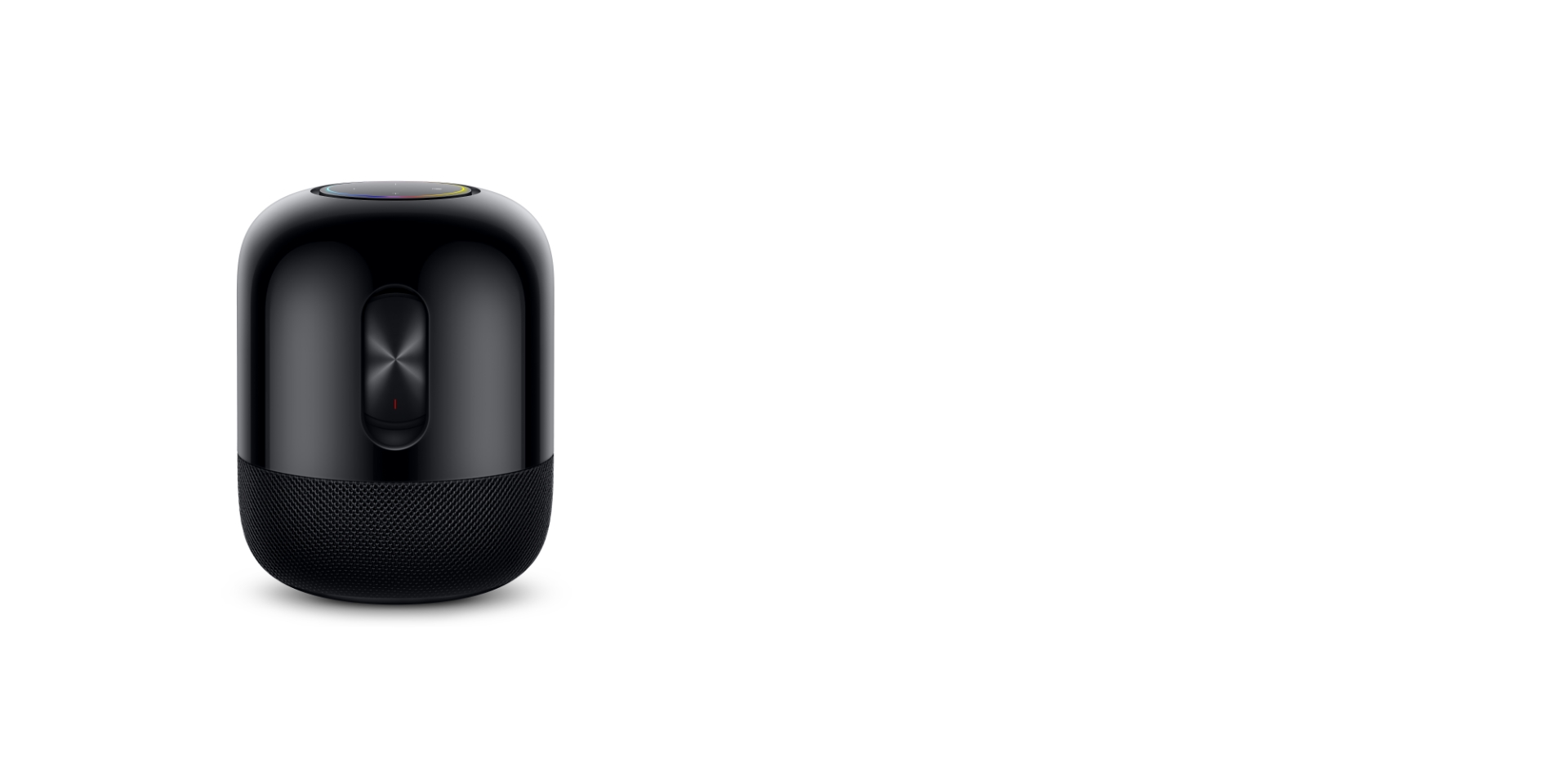 Atop of the Huawei Sound is a sensor triggered touch menu for volume, mute (mic icon) and connectivity (… icon).
You can also connect instantly with one tap using NFC – or if you're streaming a song on your phone, tap the top of the Huawei Sound and it will instantly take over as the audio source. Simple. Easy.
The Huawei Sound gains its undistorted power by two passive units and even has 512MB RAM with 8GB ROM.
There's also a subtle light show a top of the unit – it's also this light which indicates differing connectivity statuses.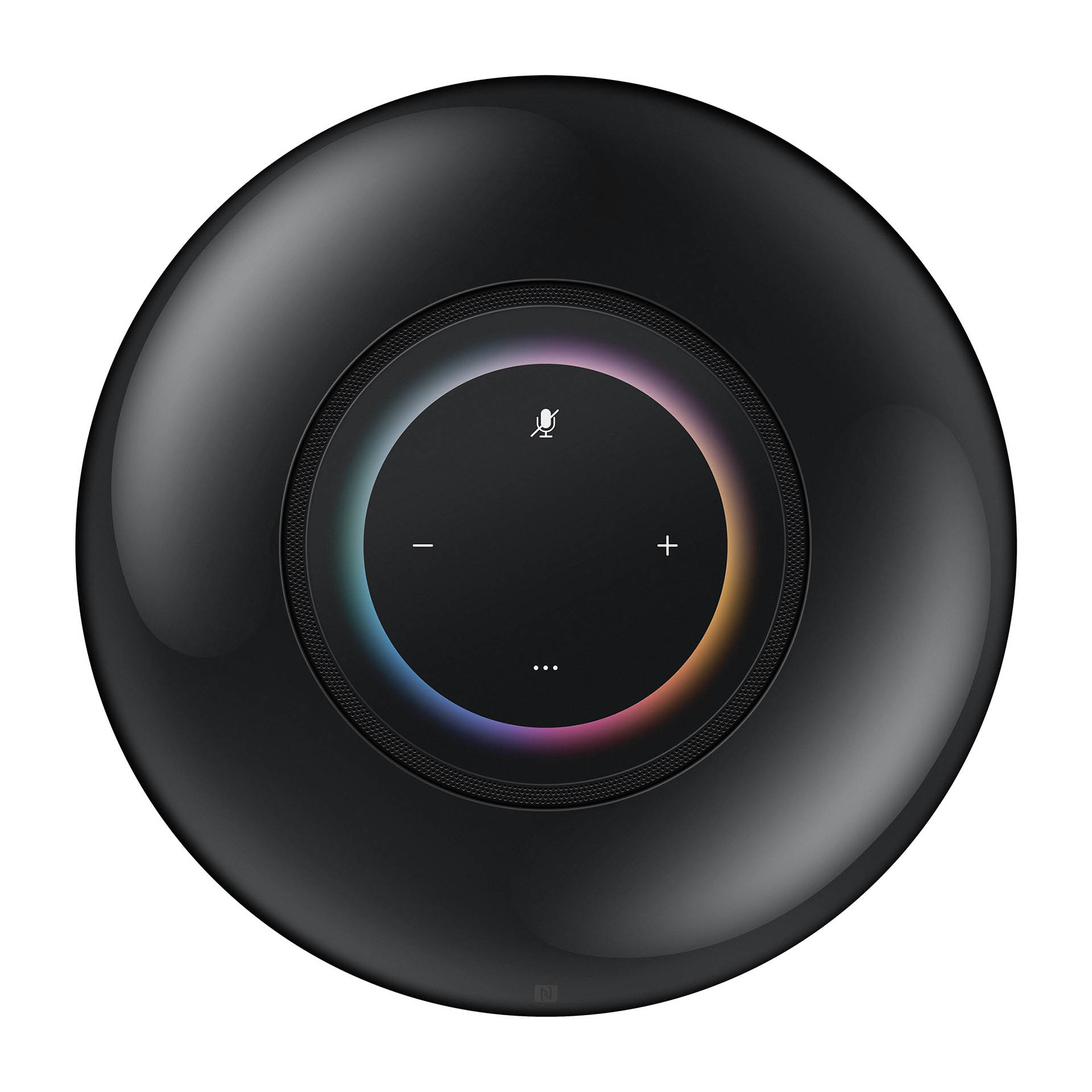 Huawei Sound is mains powered and not designed to be an outdoors speaker – although it has the range and max volume to rock the neighborhood.
Huawei in a partnership with Devialet have produced a Bluetooth speaker unlike anyother out there. Looking a million dollars Huawei have set the Huawei Sound at a pricing tier anyone can afford.
Huawei Sound is the ultimate bluetooth speaker for both those that demand more from their audio experience.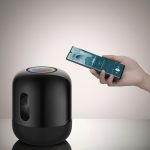 Huawei Sound Review