Apple today announced to us at StG the release of iPhone 7 and iPhone 7 Plus RED Special Edition in a vibrant red aluminium finish, in recognition of more than 10 years of partnership between Apple and (RED). This gives customers an unprecedented way to contribute to the Global Fund and bring the world a step closer to an AIDS-free generation. The special edition (PRODUCT)RED iPhone will be available to order online worldwide beginning Saturday, 25th of March 2017.
"Since we began working with (RED) 10 years ago, our customers have made a significant impact in fighting the spread of AIDS through the purchase of our products, from the original iPod nano (PRODUCT)RED Special Edition all the way to today's lineup of Beats products and accessories for iPhone, iPad and Apple Watch," said Tim Cook, Apple's CEO. "The introduction of this special edition iPhone in a gorgeous red finish is our biggest (PRODUCT)RED offering to date in celebration of our partnership with (RED), and we can't wait to get it into customers' hands."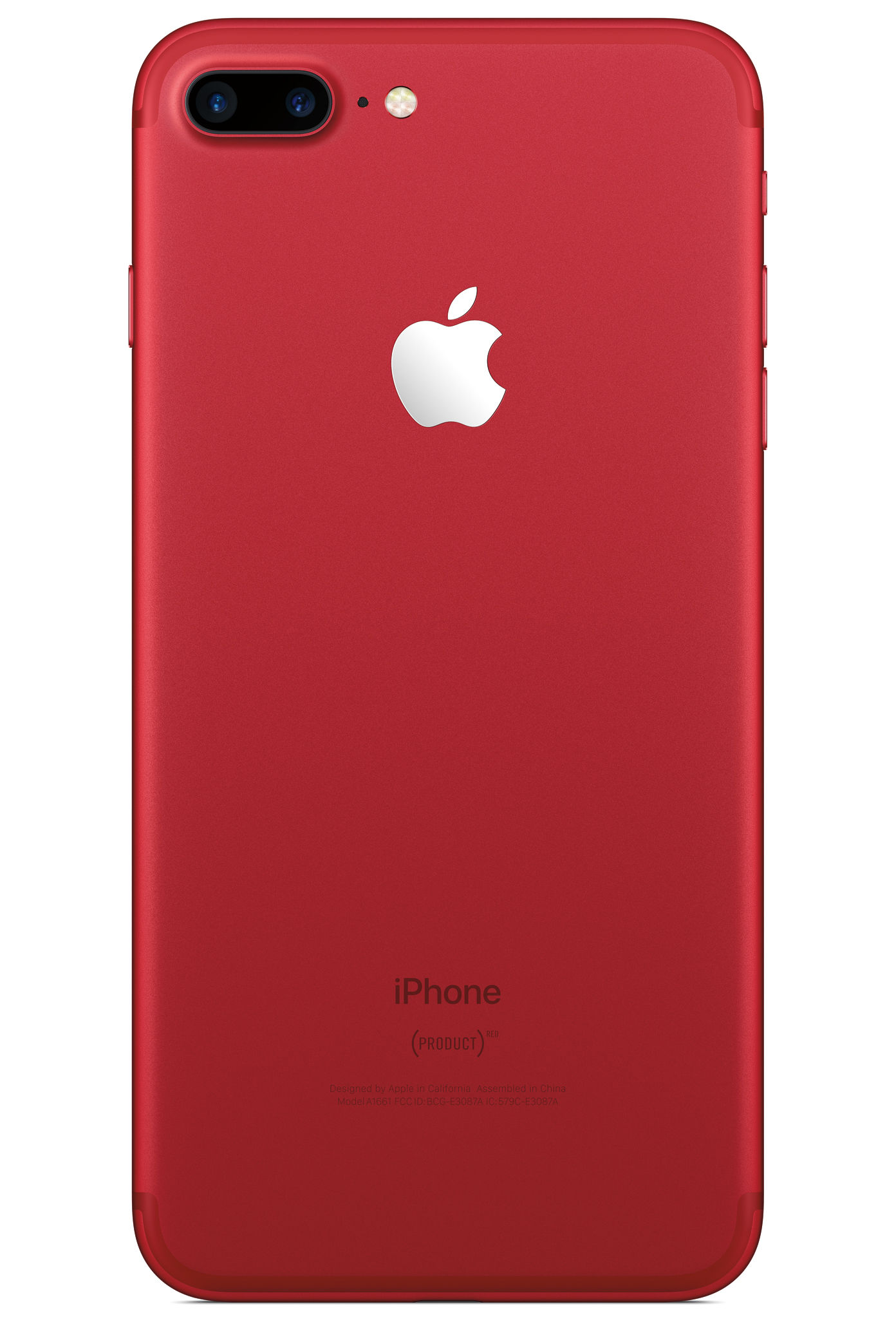 "Apple is the world's largest corporate donor to the Global Fund, contributing more than US$130 million as part of its partnership with (RED)," said Deborah Dugan, (RED)'s CEO. "Combining the global reach of the world's most loved smartphone with our efforts to provide access to life-saving ARV medication in sub-Saharan Africa, customers now have a remarkable opportunity to make a difference and contribute to the Global Fund through the purchase of this new beautiful (PRODUCT)RED iPhone."
iPhone 7 and iPhone 7 Plus are the best, most advanced iPhones ever, packed with unique innovations that improve all the ways iPhone is used every day. Both phones feature the most popular camera in the world with advanced camera systems that shoot incredible photos and videos day or night, more power and performance with the best battery life ever in an iPhone, immersive stereo speakers and a wide colour system from camera to display, all in a water and dust resistant design.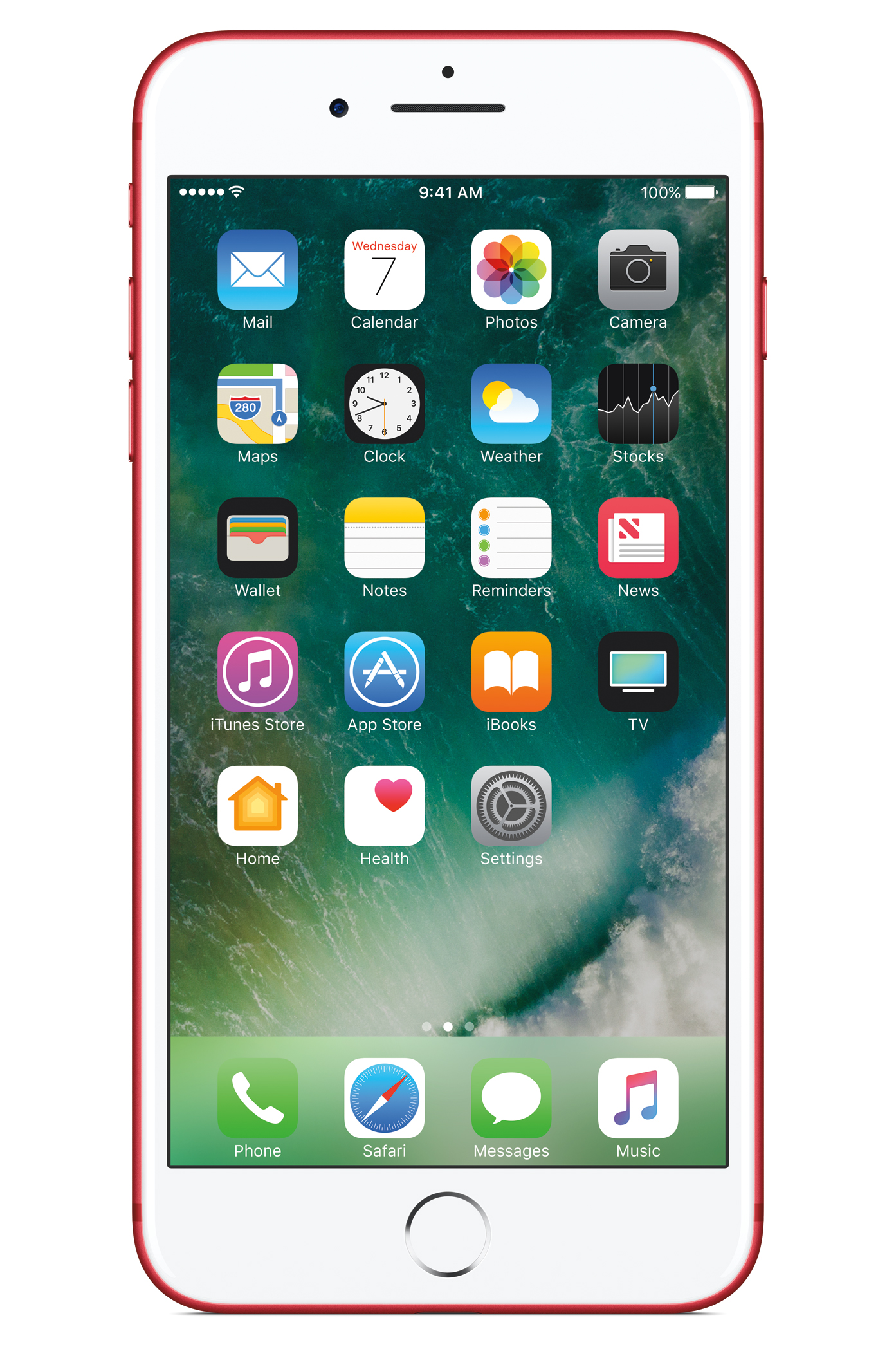 iPhone comes with iOS 10, which brings more expressive and animated ways to communicate in Messages, new ways to use Siri with your favourite apps, beautifully redesigned Maps, Photos, Apple Music, and the Home app, which lets you simply and securely set up, manage and control your HomeKit accessories all in one place.
(RED)'s critical work provides access to life-saving HIV/AIDS programs in sub-Saharan Africa, which is home to more than two thirds of the world's HIV-positive population. One hundred percent of all money raised by (RED) goes directly to Global Fund HIV/AIDS grants that provide testing, counselling, treatment and prevention programs with a specific focus on eliminating transmission of the virus from mums to their babies. Since it was founded in 2006, (RED) has generated more than US$465 million for the Global Fund, with more than US$130 million from Apple alone.
Help to Support Shane the Gamer
Everyone that works on StG is a volunteer. Keep StG Independent and (mostly) Advertising Free with a Donation
Thank You for being AWESOME