Full sized gamepad for on the go.
Steelseries has released their new connect or plug and play game controller which gives you the option of going wireless via bluetooth or via USB for PC.
STG received one in including the sold separately Steelseries Smart Grip.
The Stratus Duo is a fully spec'd, perhaps even a bit overwhelming controller with its array of buttons and options.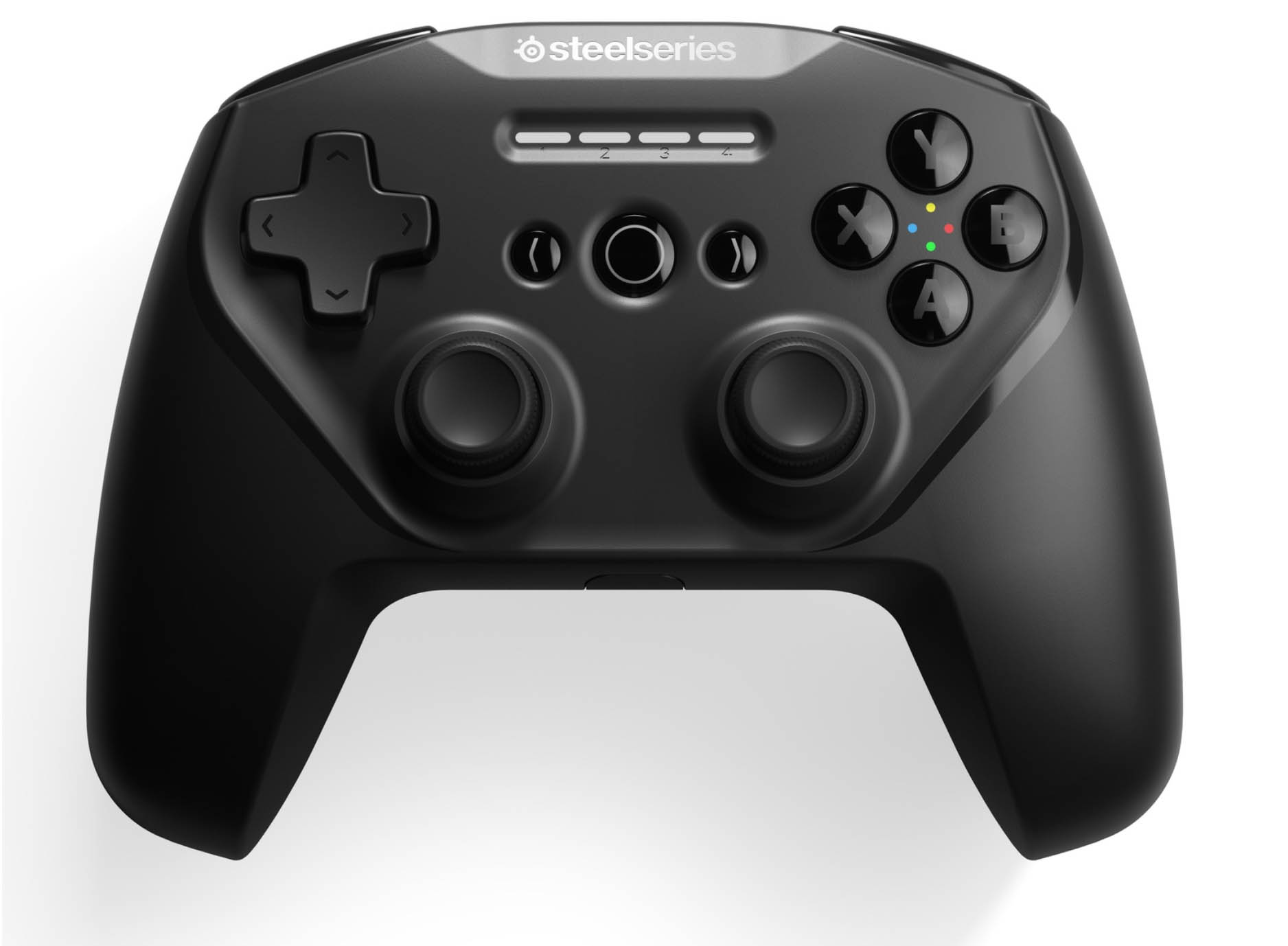 The usual D-Pad, X, Y, A and B action buttons, L1 and 2, R1 and 2 triggers and dual joysticks. But there's more.
The center buttons act depending on what device you are using the pad on.
The center round button moreover is a 'Home button' and the two either side can be a 'Start' or a 'Back', 'Option' or 'Mode' button. I also found that those could be game specific too.
Then on the rear sided bridge are two toggle switches and pairing buttons. One for Bluetooth and the second for USB.
The four white light bars on the front of the Stratus Duo indicate either; connectivity (when in pairing mode) or battery life.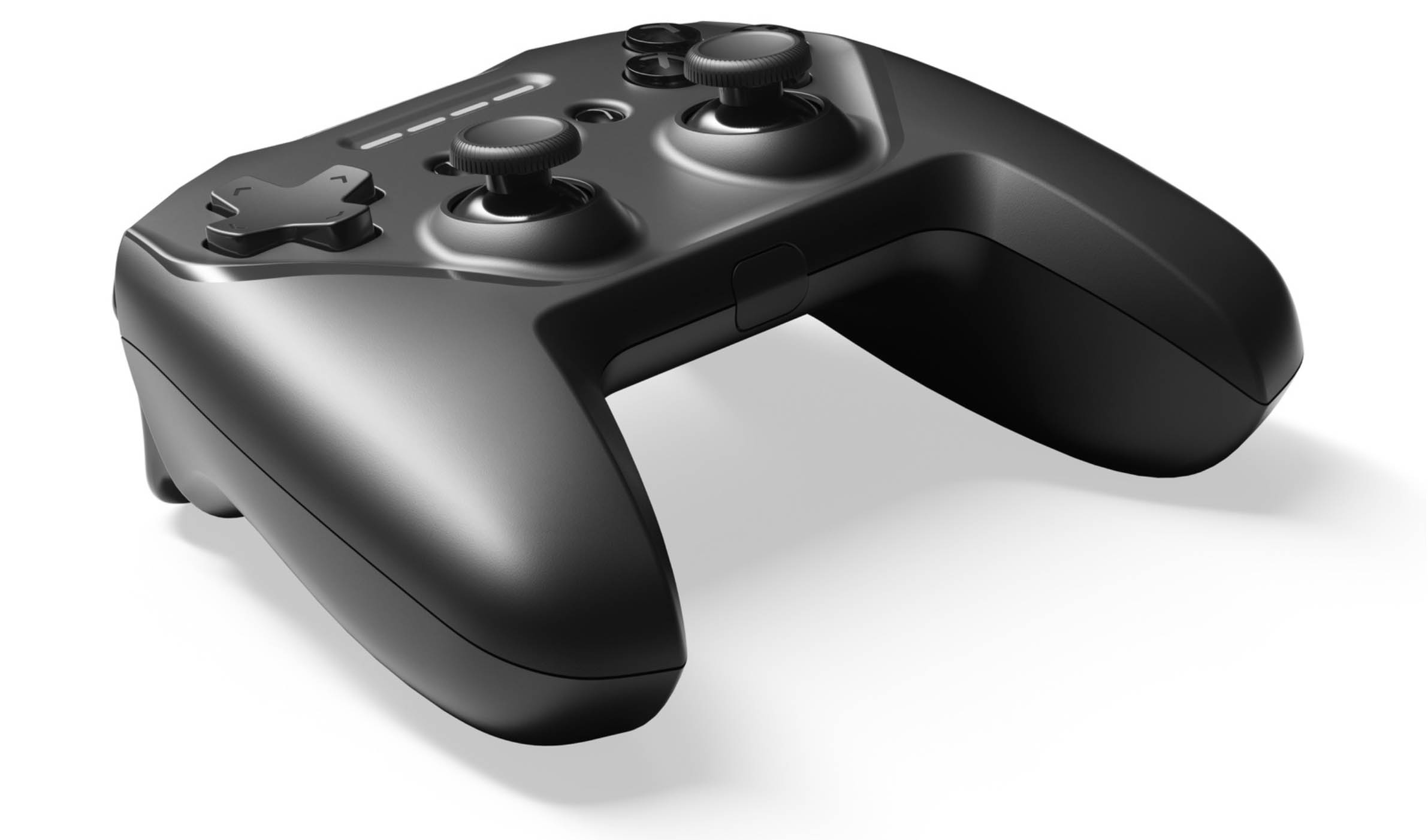 First up I gave bluetooth connectivity a go.
The Stratus Duo will connect to Android powered devices (smartphones / tablets) and PC wirelessly.
For mobile there was something of a magical experience having a full sized gamepad in my hands when out and about. Generally I do recommend pairing the Stratus Duo with the Smartgrip accessory if you're Fortnite'ing on a mobile device.
The Smartgrip is exactly what its namesake says. It cradles the Stratus Duo and can take a handset as large as 6.5 inch and as small as 4 inch, snap locking everything in to place.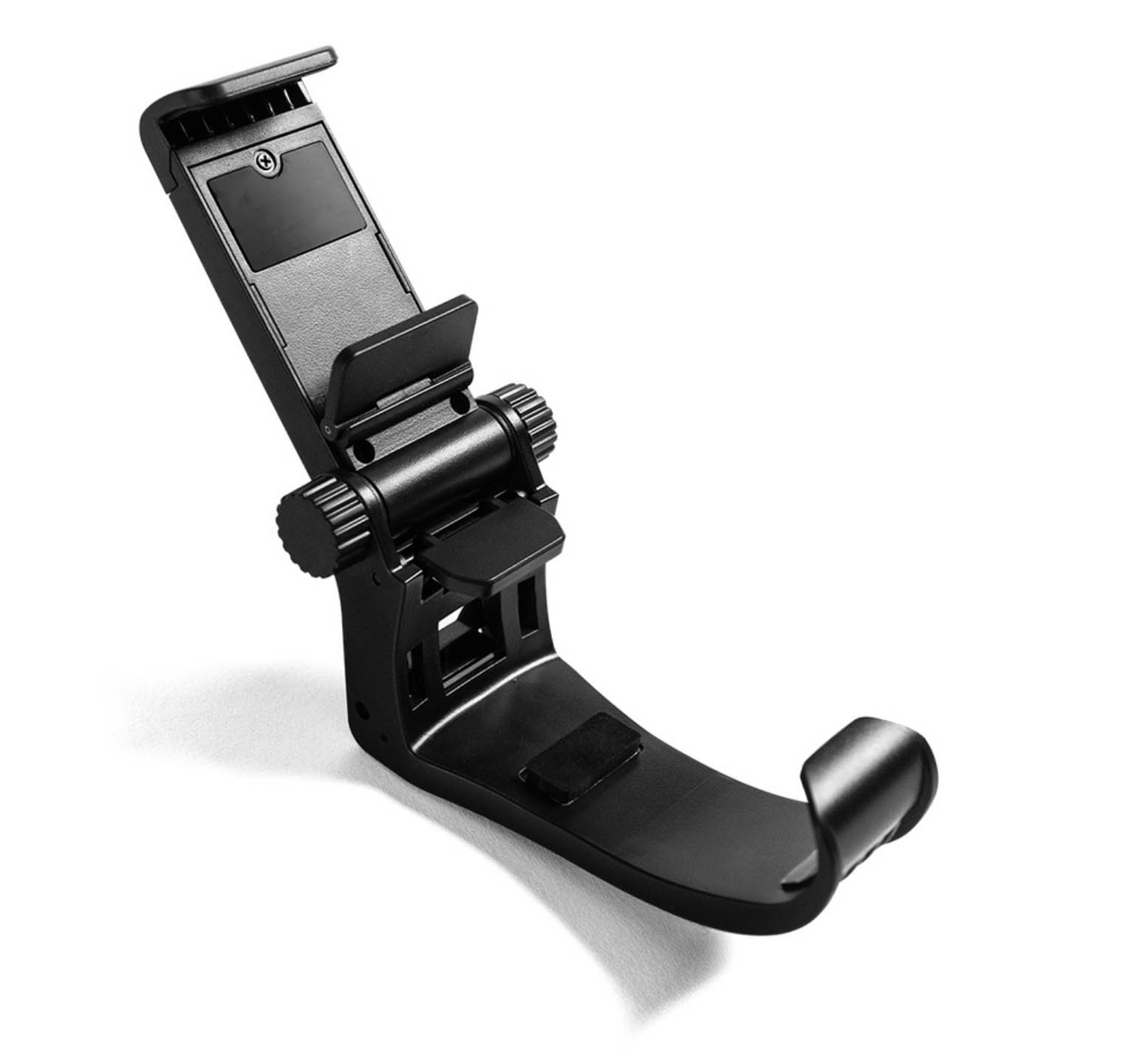 The Smartgrip is designed to not only be secure for both the controller and your smartphone but also portability as it will fold nice and easy.
Bluetooth pairing via BT 4.1 to both an Android smartphone and a gaming PC went exceedingly well with no glitches – I was able to game and do almost any function on my phone with the controlpad. For PC, Windows 10 picked it up and I was Borderlands 3'ing instantly.
The Stratus Duo does not work with iOS (Apple devices). I know as I tried it out of curiosity. This is a shame as it would be a killer controller for iPhone and iPad.
USB mode was next.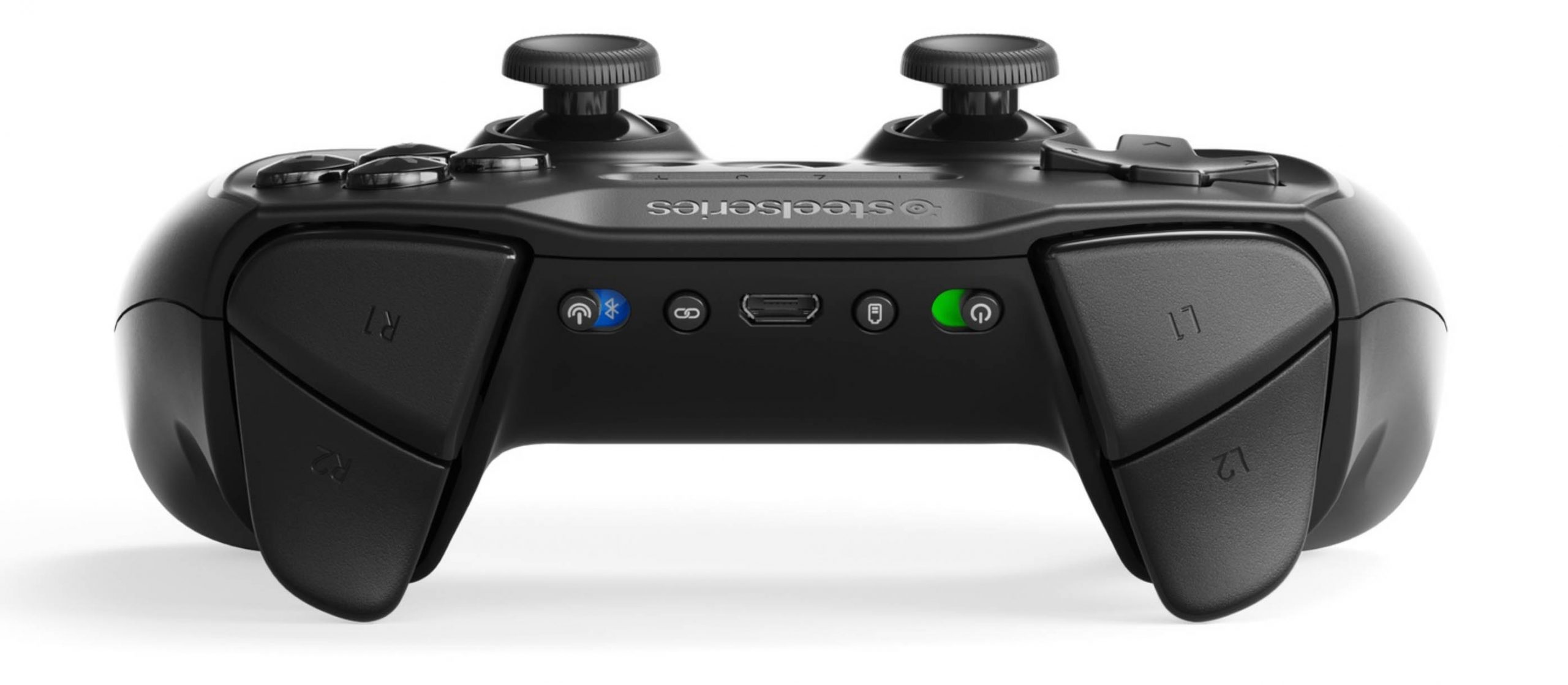 The Stratus Duo comes with a 2.4 GHz wireless USB dongle. Now as I used bluetooth already on PC and successfully I'd leave it to you if you decide to use the dongle or not.
Being the frequency that it runs on it does give a more uninterrupted connection – so having the dongle in competitive play or eSports is a definite.
Windows 10 picked up the USB peripheral immediately, however it was not until I disconnected the bluetooth connection I already had for the Stratus duo on the PC then paired via the USB setting that Windows 10 knew what the dongle was for.
It's okay, it was expected.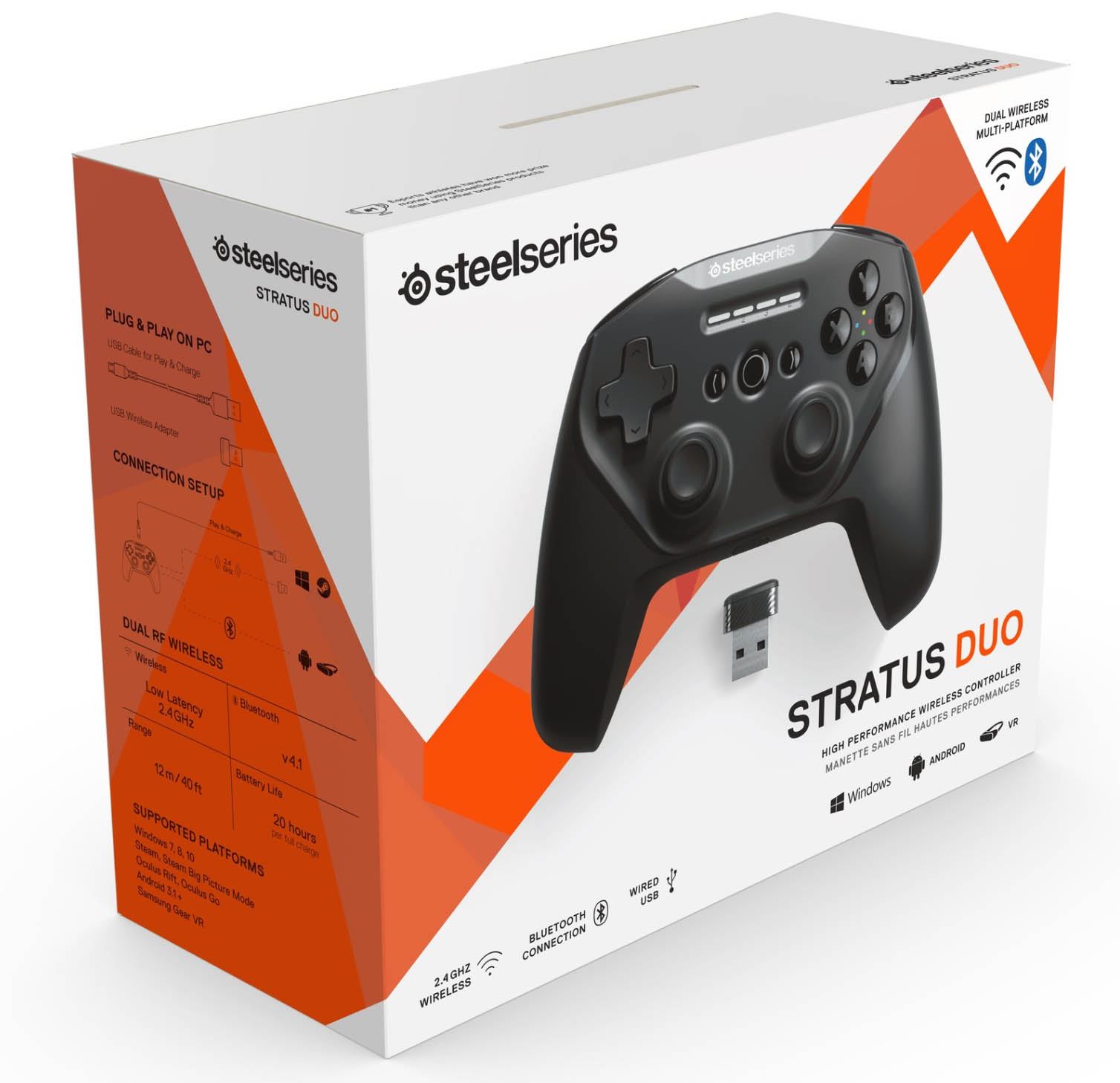 For PC on wireless again it worked fantastically. No drops, no connection LAG. Brilliant.
The Stratus Duo is rechargeable. A full charge from flat takes around 40 minutes (USB charging cable supplied) and you're likely to get 20 hours out of it. Should you need more juice, use the charge cable to plug and keep playing.
I'm over 20 hours usage and it is still going, with one light bar remaining (this means that roughly I still have a quarter of a battery remaining). When you realise that the Stratus Duo is designed to be a mobile controller, to take on the go, 20+ hours of non-stop pillaging, looting, battling, firing and adventuring is superb.
For me the Stratus Duo is an elite mobile controller that once connected to your device is a main stay and never lets you down – always up for the gaming challenge you throw at it.
As I said, I would've loved to see it iOS compatible and this is the only let down for me personally.
Priced at just a little over $130.00 (NZD), not including the Smartgrip add-on, the Stratus Duo is a precision and elitist weapon to wield for your portable gaming – and now that we are out lockdown Level 4 and 3, what better time is there to get out there and game.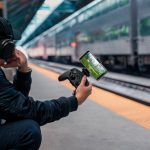 Steelseries Stratus Duo Review