Sony Mobile Communications (Sony Mobile) has announced the New Zealand pricing and availability details for its new Xperia X Series smartphones, consisting of the Xperia XA, Xperia X and Xperia X Performance.
The Xperia XA and Xperia X will be available through Spark and Vodafone from now, both online and in-store. The Xperia XA will launch through 2degrees on 4th of July 2016 and the Xperia X Performance will launch on 11th of July, 2016. The Xperia XA will be available from Sony Stores and Sony Online early July, whilst the Xperia X and Xperia X Performance will be available mid-July. Sony pre-orders will be available from 2nd of July, 2016. Exact timings and pricing will be available closer to the date.
The new Xperia X Series offers a range of designs and technologies for consumers wanting everything; from the world's best autofocus on a moving object and world's most stable video capture (Xperia X and X Performance), to the world's narrowest 5-inch smartphone (Xperia XA).
"Smartphone users expect more from their cameras, whether it's faster speeds and sharper images or better pictures in low-light. These are all areas that we have concentrated on for the Xperia X Series," said John Featherstone, Managing Director of Sony Mobile Oceania.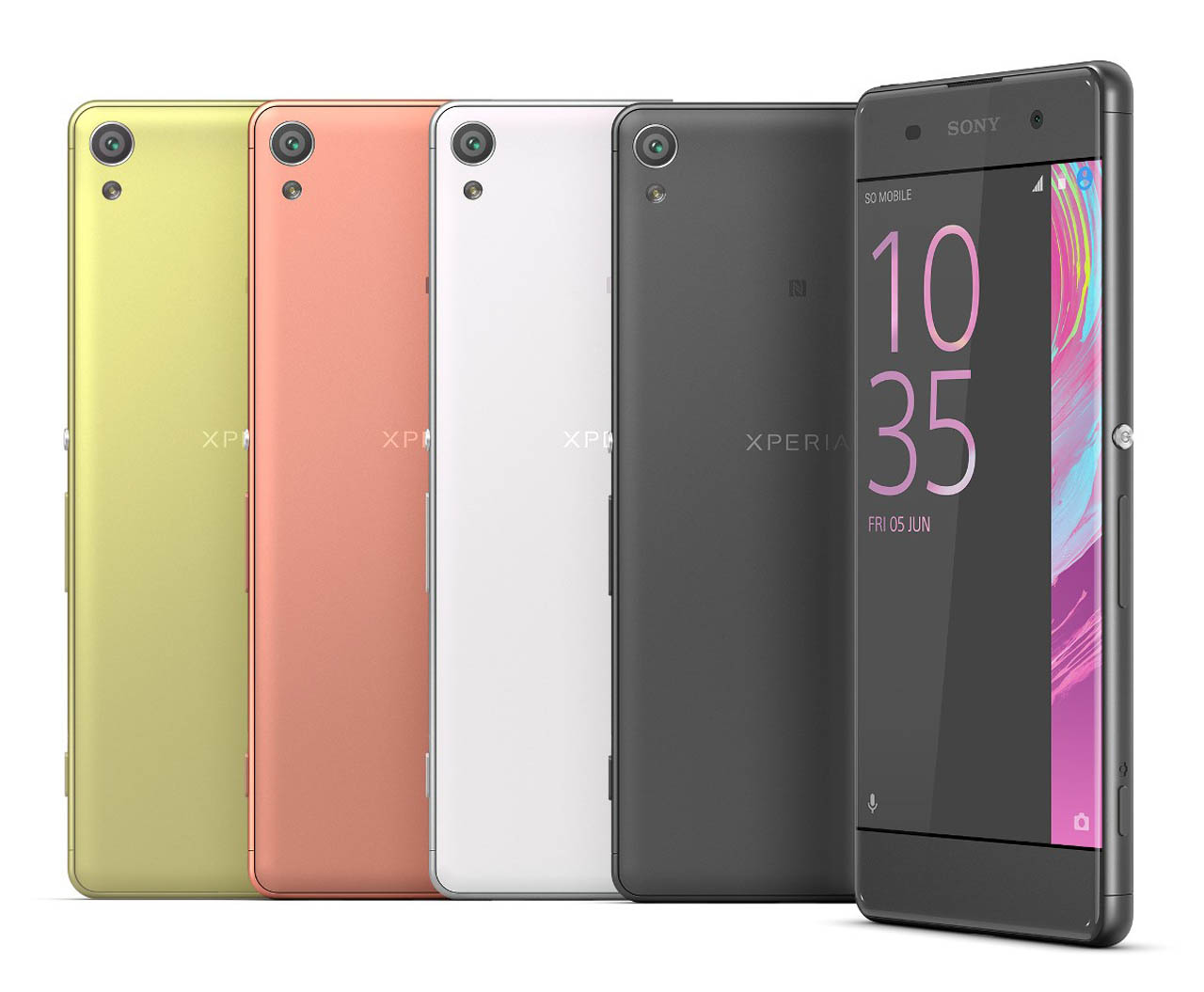 As part of its unified design concept, Sony's designers researched premium materials, texture and curvature for the most natural palm fit. The result was a premium finish with a curved glass display and a rounded, continuous frame, delivering a familiar form that feels comfortable in the hand.
Made to fit seamlessly in your hand, each device integrates a refreshing look and feel with a continuous colour surround. A premium finish is visible across the entire range, with Xperia X depicted by its seamless metal back, Xperia X Performance by its stylish hairline finish and Xperia XA by the borderless edge-to-edge screen.
The unified design concept is extended on the super mid-range Xperia XA which features a stunning edge-to-edge display that is as pleasing on the eye as it is in the hand. As the world's narrowest 5-inch smartphone, the Xperia XA features a distinctive and beautifully integrated edge-to-edge display that stretches the full width of the phone without imposing on the size of the handset.
The step-up models, the Xperia X and X Performance, offer the smartest and fastest camera yet, with quicker response times, a smart capture technology that goes from standby to capture in a fraction of a second, and the world's best autofocus on a moving object thanks to Sony's unique Predictive Hybrid Autofocus camera technology.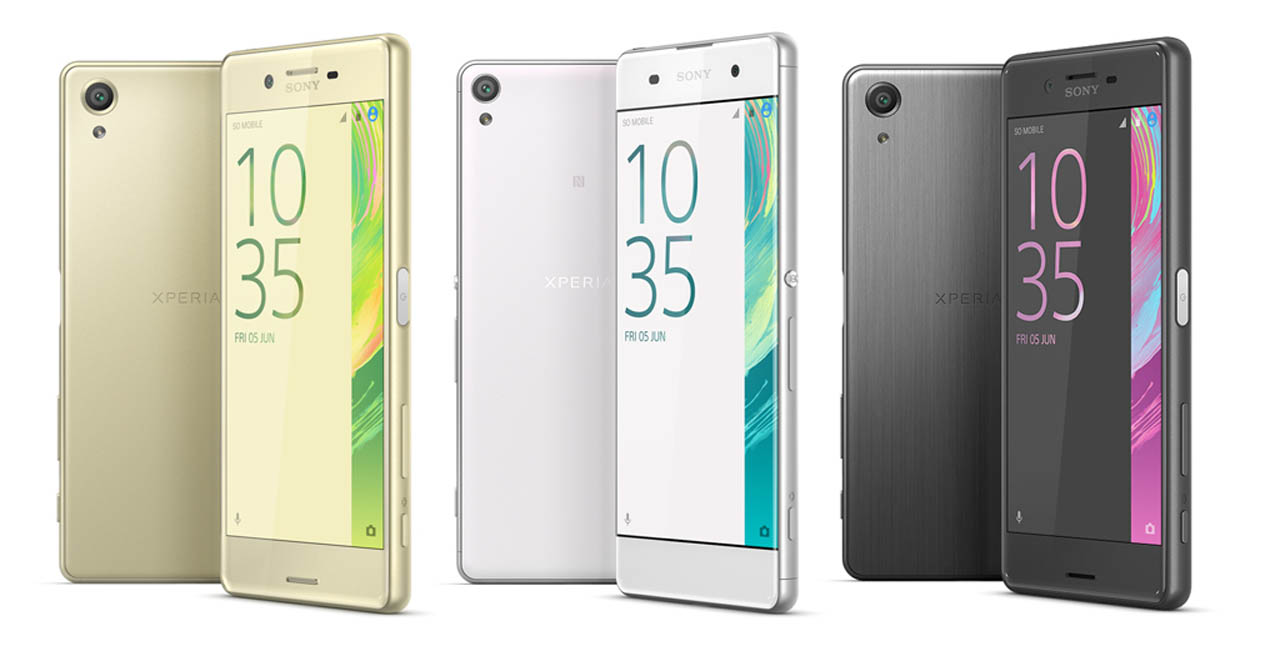 The Predictive Hybrid Autofocus was developed in close collaboration with Sony's α camera engineers, and works by tracking an object and cleverly predicting its movement to produce clear, blur-free shots. The 23MP rear camera also features SteadyShot stabilisation for recording smooth videos and minimising "shaky cam" effects, resulting in the world's most stable video capture.
The Xperia X and Xperia XA offer up to two days' battery[5] power from a single charge, enabling users to listen to more music, talk for days and stay out longer without worry.
New to the Xperia X Series is Sony's smart battery management system, Qnovo Adaptive Charging[6], which maintains battery health while charging to make the battery last up to twice as long over its lifespan. By integrating Qnovo technology, it enables the charging process to be much smarter, using a patented adaptive charging approach that monitors battery health in real-time and continually adjusts battery charging current.
"There really is something for everyone in the new Xperia X Series. Design-focused users who prefer a sleek device that fits perfectly in their hand will be delighted by the stylish Xperia XA, while those looking for a handset that strikes the perfect balance between features and affordability will love the X. For power users who want the best of everything, the X Performance ticks all of the boxes," said John Featherstone, Managing Director of Sony Mobile Oceania.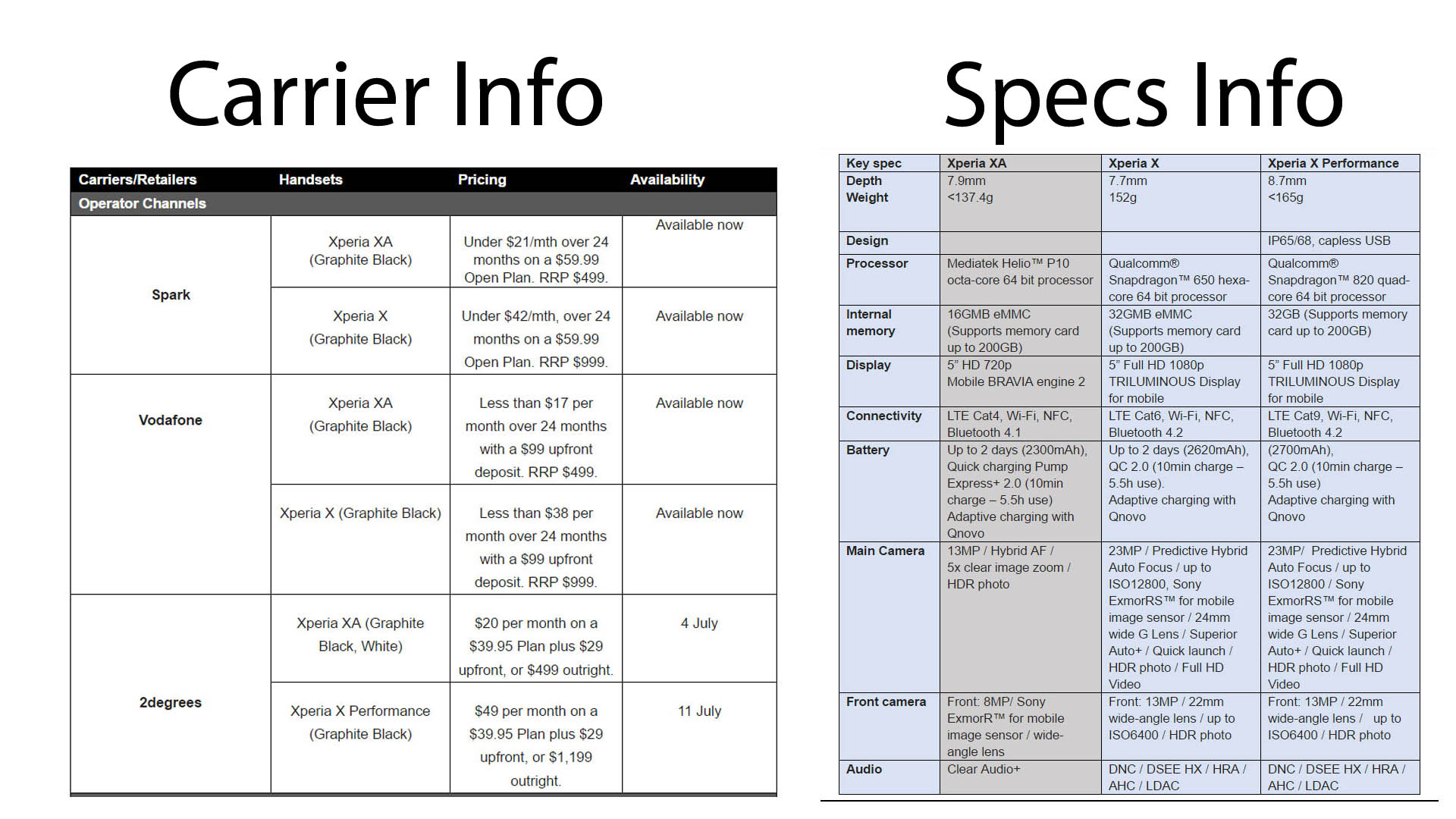 Additionally as a special Xperia X Series launch offer, Xperia X Series handsets will for a limited time come with 12 bonus movie downloads, valued at more than $250. Users download their content to keep, and can choose from a range of over 100 Sony Pictures titles from latest releases through to back catalogue films. The offer is redeemable through the Xperia Lounge app, which comes preloaded on the handsets and available to redeem until 31st of August 2016.