To game and stream well you not only do you need support on the battlefield but also in your gaming room.
Whether console or PC gaming, e-sports, competitive LAN or solo play at home, you can have all of the top shelf gear to give you the edge in game, but if you are not seated comfortably and correctly you'll lose your advantage point real quick.
EWIN Racing are manufacturers of high calibre computer gaming chairs, designed for long periods of sitting and gaming without the need of getting twitchy and shifting your position.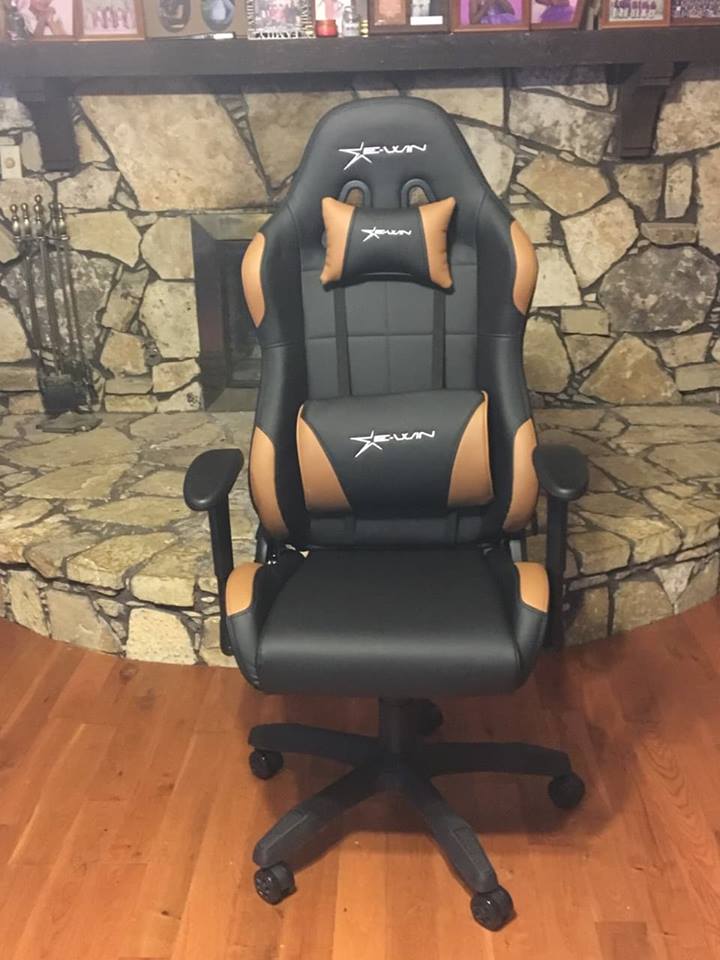 Their chairs look the part, for sure, but how do they function?
EWIN Racing US sent STG one of their Champion gaming chairs.
Styled like a supercar racing seat the chair arrived boxed and required putting together.
Traditionally desktop chairs are not the easiest of things to build and bearing in mind how much use they can get (and punishment), you need to ensure that they are stable and sturdy when constructed.
After a couple of hours, the EWIN Champion PC Gaming Chair was built and indeed a solid unit.
The EWIN Champion gaming chair has adjust-ability to height, posture and it can tilt.
There is a removable head rest cushion and a lower back cushion.
As I stream two to three times a day on Twitch, I can be seated for hours in one spot. This was a good test for the EWIN Champion gaming chair. So would it offer the comfort needed for fierce Overwatch play?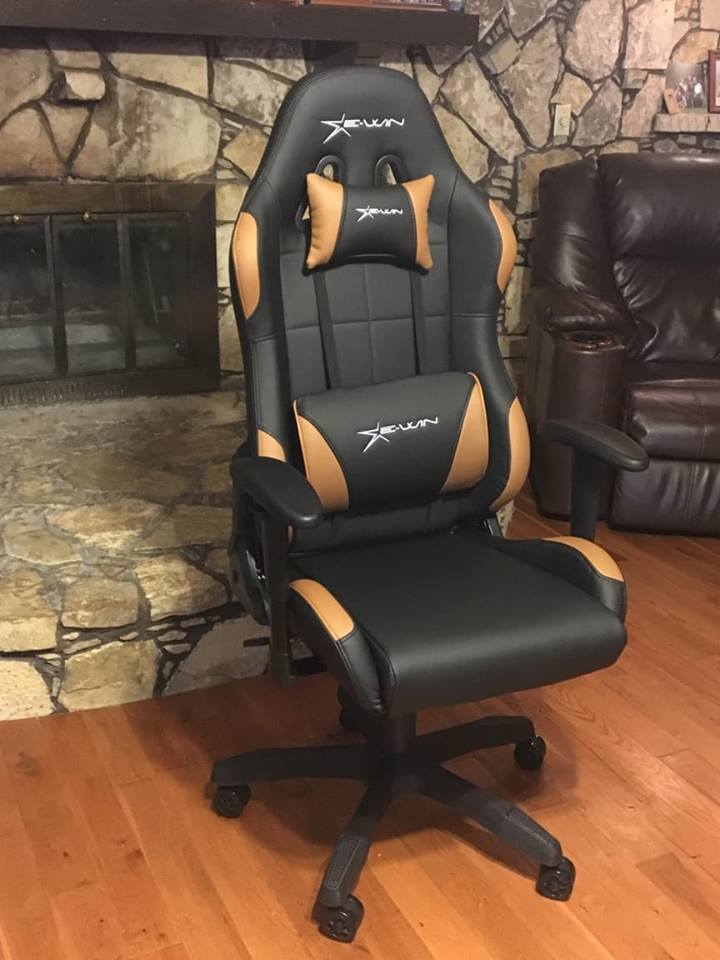 I am pleased to say that it did and I have not experienced a gaming session where I didn't have to fidget about and adjust my seating position over the many hours of game-time.
The EWIN Champion gaming chair is finished in stylised coloured PVC and on casters for when you need to wheel it away or slide across the games room real quick to grab something.
While I did find that it squeaked a little bit when moving in the chair, I put this down to the chair likely needing adjusting after I built it than the actual quality of the chair itself.
Solid, robust, big and super comfy – the EWIN Champion gaming chair places you in shotgun position empowering your competitive play.
EWIN Racing PC Gaming Chair Specs:
Chair Type: Gaming/Office Chair
Foam Type:High Density Seperated Foaming
Foam Density: 50kg/m3
Frame Color: Black
Frame Construction: Metal
Adjustable Armrests: 2D
Mechanism Type: Multi-functional Tilt
Tilt Lock: Yes
Tilt Angle Lock: Yes
Gas Lift Class: 4
Chair/Seat Back Style: High-back
Adjustable Back Angle: 85 – 155 Degree
Base Type: Nylon 5-star Base
Caster Size & Material: 2″ Caster/PU
[rns_reactions]
EWIN Racing Champion Gaming Chair Review