PlayStation VR2 is now.
Leaping forward and beyond from 2016's PS VR, PlayStation VR2 adds functionality, innovation, fully immersive gaming and a super uncomplicated set up.
If you have or owned the first iteration of PS VR you may remember the overly convoluted connection requiring cables to go through an adaptor which connected your PS VR to your PlayStation 4.
For the most part, you'd keep it all connected to save the trouble of reconnecting at a later stage. I know I did.
PlayStation VR2 has one 4.5 meter USB-C cable that simply plugs in to the USB-C port on the front of your PlayStation 5.
That's it.
You get two Bluetooth hand Sense controllers that are both ergonomically designed and strappable to your wrist to ensure that, you know, you don't hurl a PlayStation VR2 Sense controller across the room.
There's even removable earbuds if you really want to zone in.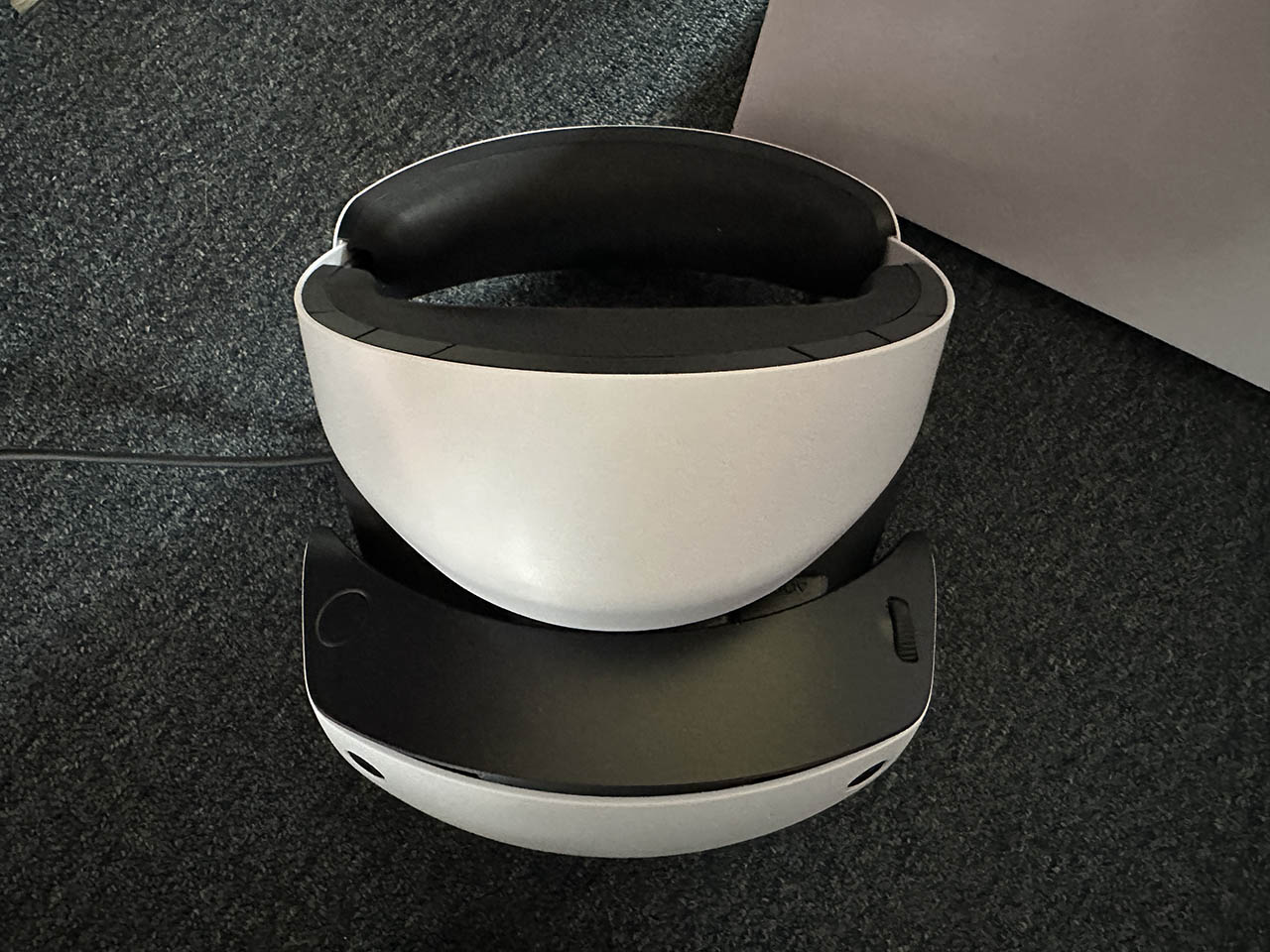 Why is the visor not wireless? An easy answer.
The high fidelity, refresh rate of 90 to 120 Hz and graphics that render in real time require a direct connection to ensure there is no lag.
We've all experienced lag, especially with mobile gaming and even a split second can mean win or lose, life or death.
Games present and future for PlayStation VR2 display at 4K, HDR OLED within the visor at 2,000 × 2,040 pixels per eye.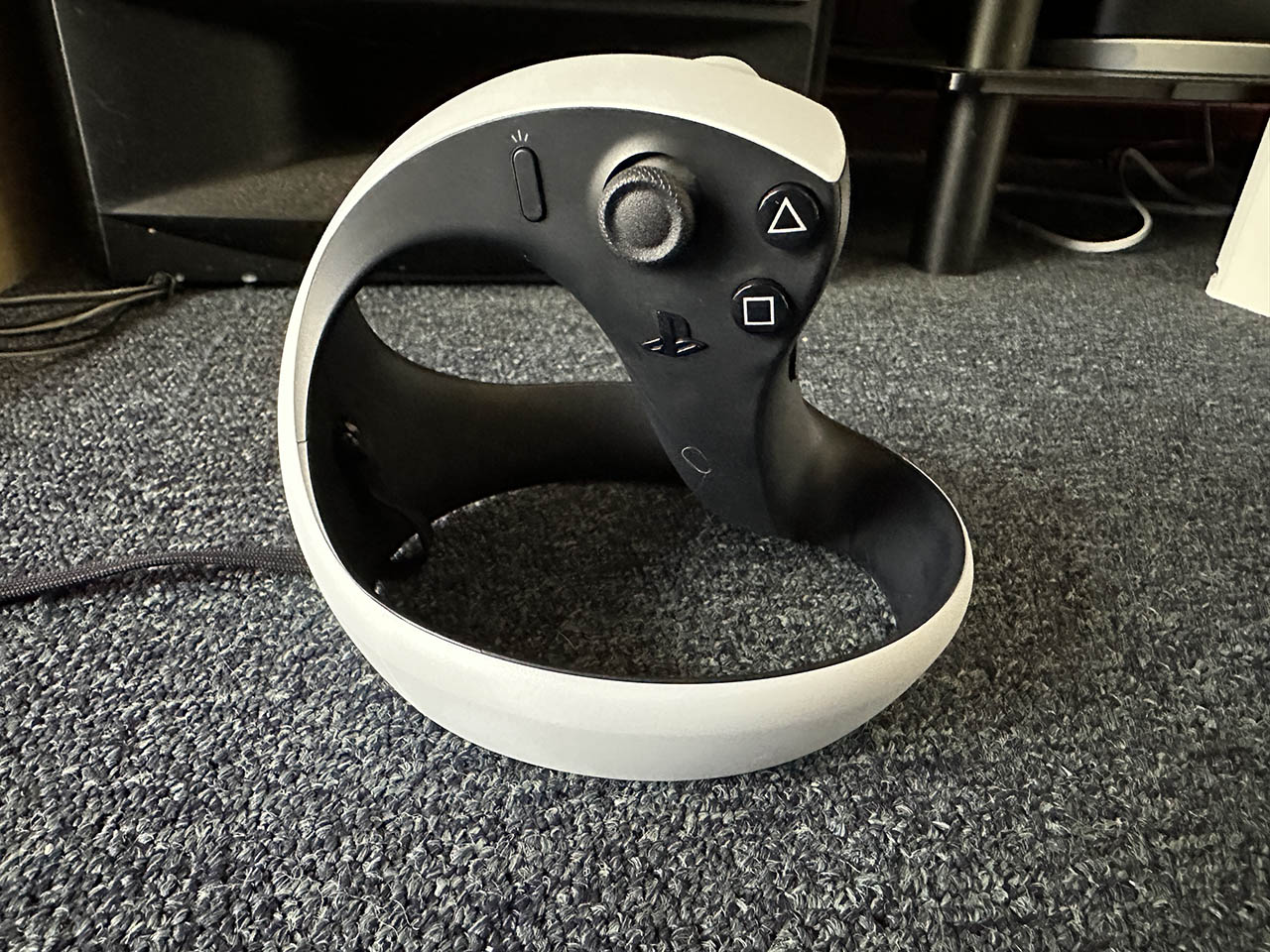 Trying to keep this super high quality gaming consistent wirelessly would be impossible.
The visor features eye tracking and outside cameras so you can safely set your virtual play zone.
Before play you will need to scan your environment in real time. This is so that your play area is safe and the VR system knows where potential hazards and objects (like furniture) are. You can play any VR game either standing or sitting.
In game it will notify you if you venture out of your safe play zone.
The two Sense controllers split the signature Triangle, Circle, X and Square buttons to the left and right units.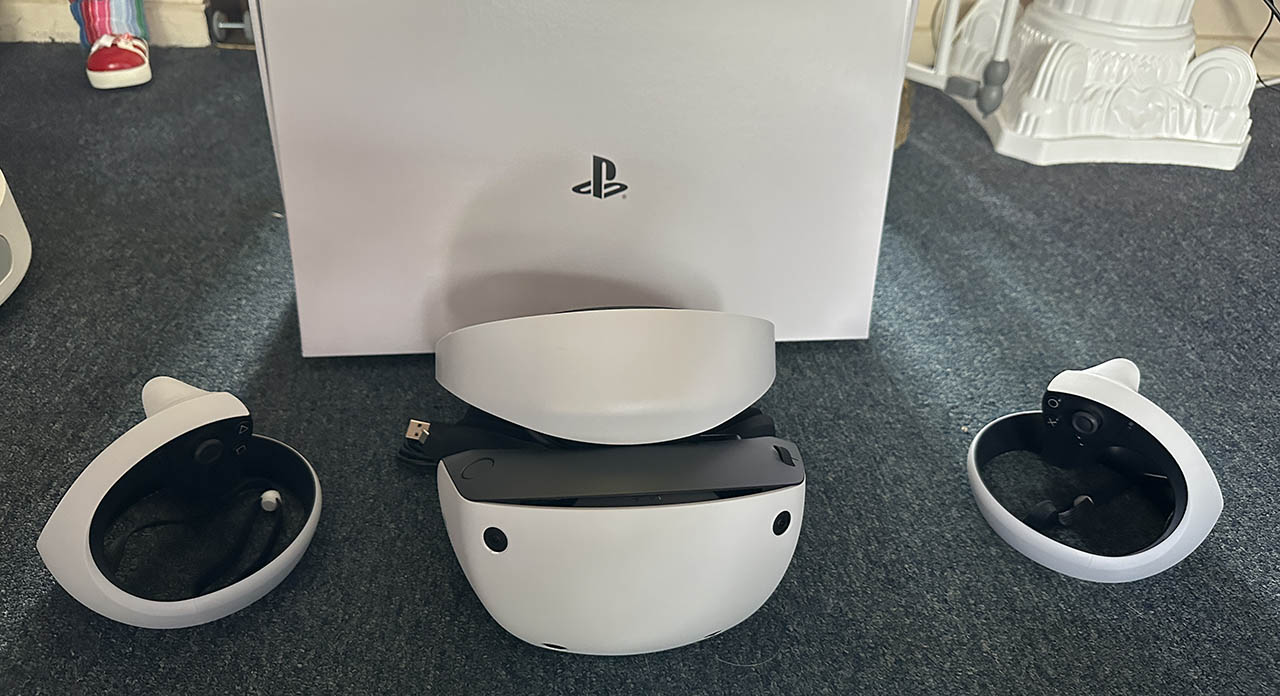 When you first start out you will need to cable one Sense controller in via USB-C in order to connect. This is a once off and you're good to go wirelessly for both after that.
Motion control, joysticks, triggers and the aforementioned buttons see you in control of your VR worlds in an instant.
PlayStation VR2 is a huge leap beyond the first PSVR and with some Triple AAA titles at launch. This is the BEST VR gaming experience right now.
There's worlds beyond our realm waiting for you inside the PlayStation VR2.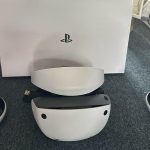 PlayStation VR2 Review