Today, SQUARE ENIX and Luminous Productions revealed a new "Worlds Collide" trailer for their debut title, Forspoken.
New gameplay footage featured in the trailer showcases protagonist, Frey Holland, colliding with the world of Athia as she traverses around its sprawling landscapes. It also gives players a glimpse of the beautiful, yet deadly, enemies they will encounter and magical powers they will harness.
The new gameplay trailer showcases Frey's newfound confidence as she rises to the challenge to save Athia and its people, and the trials she faces along the way in the unfamiliar world she has been mysteriously transported to.
Players are given a closer look at some of the magical abilities Frey learns along her journey. These powers include 'Storm Dart,' which enables players to emit electrical energy during battle, as well as the ability to command barriers of water with the "Eagre" move.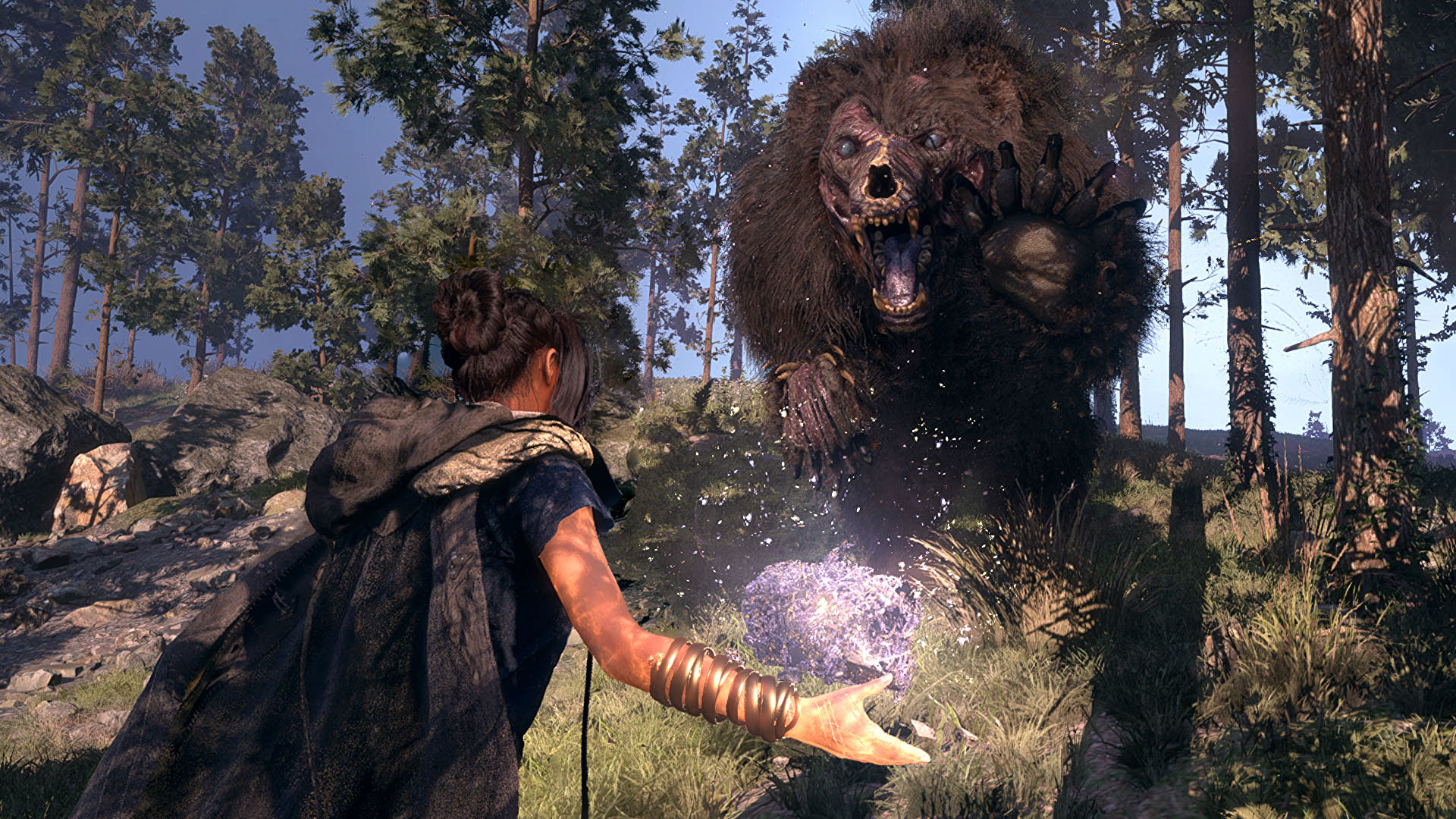 The moment-to-moment gameplay footage also introduces the devastating impact of the "Break" in Athia, a devastating miasma that corrupts everything it touches, including humans and animals.
Several corrupted creatures' players can expect to go head-to-head with in the game are featured, including the earth-shaking Gigas, the flying Apsaravis and more. Players are also given a closer look at the fierce Dragon that "welcomes" Frey to Athia, in addition to Frey's fast-paced magic parkour and combat skills as she evades the fearsome creature's brute-force attacks during an intense confrontation.
Designed for PS5, Forspoken will harness the full power of the console and demonstrate Luminous Productions' philosophy to provide a gaming experience like never before, fusing together the latest technology with creativity. Forspoken will launch simultaneously on PS5 and PC (via STEAM, Epic Games Store or Microsoft Store) on October 11th, 2022.
The Forspoken: In Tanta We Trust Story DLC will be available Spring 2023, following the game's launch.
Be a supporter of STG