The excellent OlliOlli World, which I reviewed on launch on Xbox, is receiving it's first DLC.
Called VOID Riders, it promises to introduce an alien biome: the V.O.I.D., filled with new obstacles and gear to unlock.
The basic premise is this: "Extra steezy extraterrestrials are intent on acquiring Radlandian skate specimens for the mighty Nebulord". Meaning, aliens have come to earth to abduct the best skateboarders and weirdest monsters they can find. You help these aliens by completing a variety of new wackadoo skate paths, which are generally a step above those in the base game.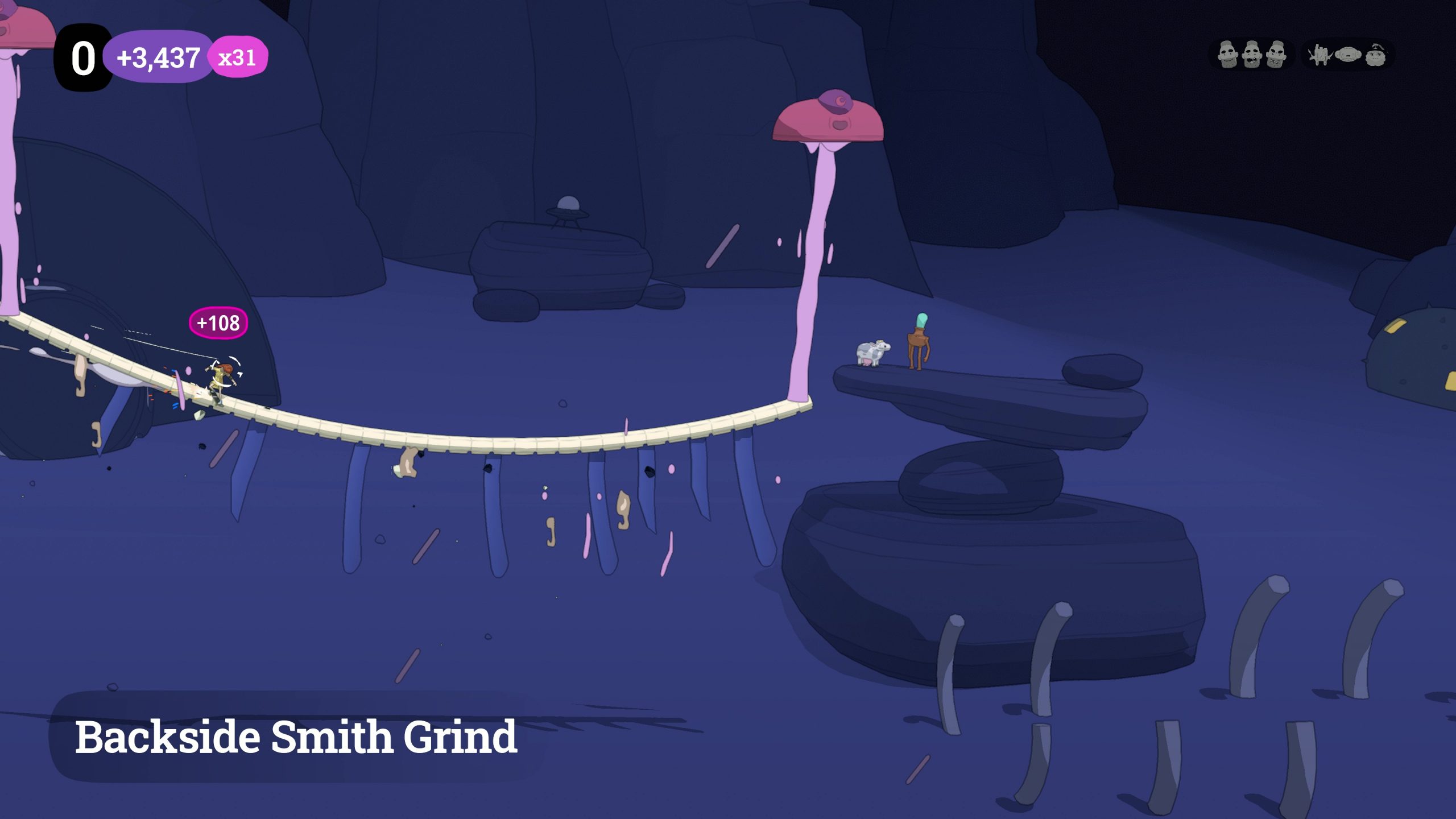 That said, Developer Roll7 have kept the fundamentals of the game the same. As I said back in March, OlliOlli World is "a solid, engaging, bright reintroduction into the world of 2D skateboarding. OlliOlli World is a delight that if you're committed, will keep you engaged for a long while." Coming to it again, I had lost some of the muscle memory I'd developed playing the base game, and started over to rebuild those skills from scratch. Soon I was up to my usual meagre skill floor and back in the groove of things
VOID Riders adds a number of new tracks to the base game, though you must get through at least to Route 666 before you can play the new content. Spread out across a new area, as well as the first three biomes of the game, it's a solid amount of content, with plenty of replayability. There's no way that most players will complete even half the challenges on their first go through. It's a game that has always rewarded replaying the level, finding new paths and pulling off insane tricks to get to the hardest challenge. And these levels are no different, though they are notably harder than those in the main game.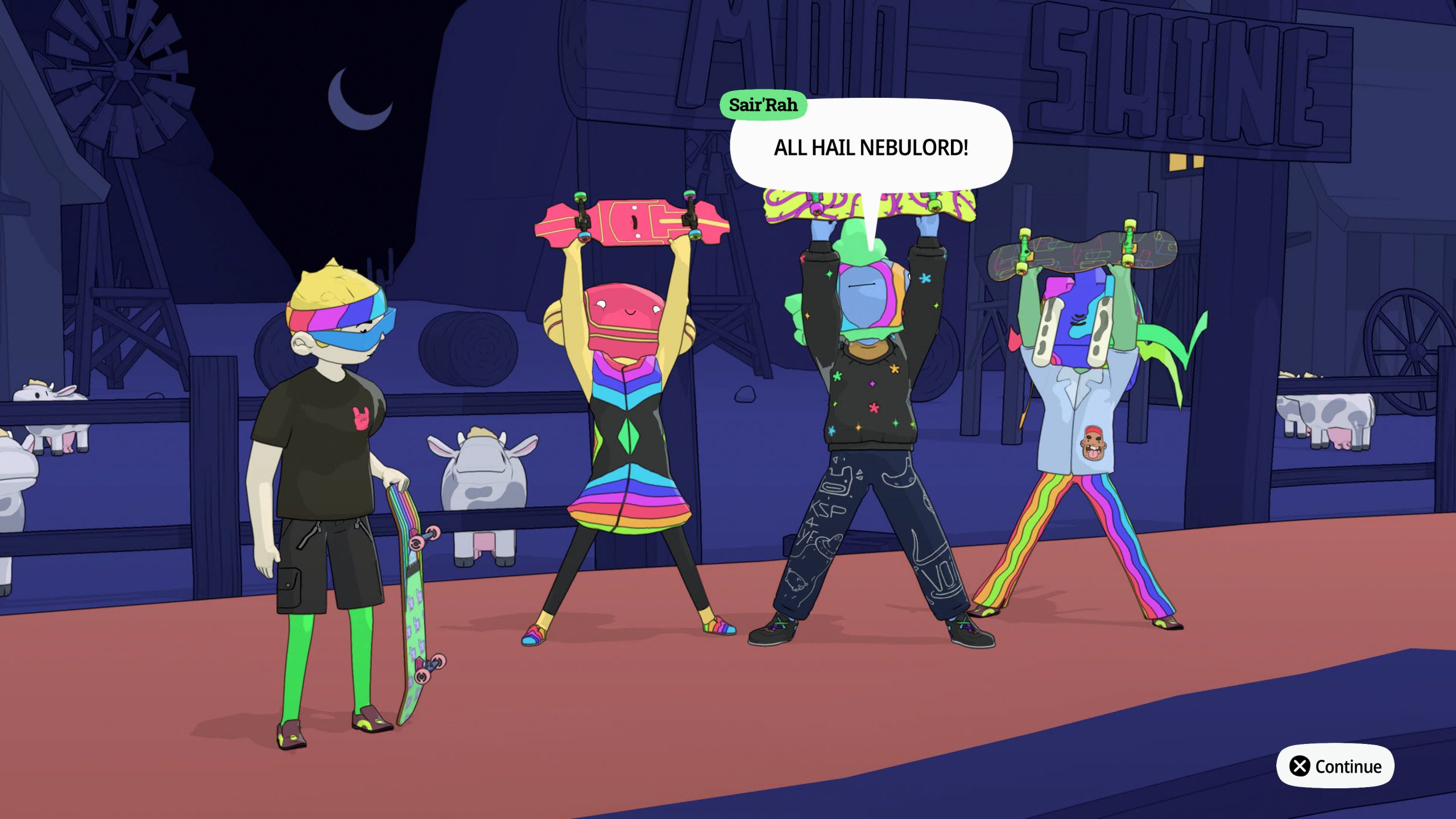 Additionally, VOID Riders adds in a couple new mechanics, primarily the tractor beams. These mean you press up on the right analogue stick to pull yourself up to reach increasingly more difficult heights. It's a nice addition that adds even more verticality to the stages. Overall, I did find some of these tracks a bit too reliant on rail grinds, with less room to express my personality. Of course, playing the levels over and over lets you find the time to complete tricks, spins and tweaks but I spent most of my time with the expansion grinding and down tracks.
Of course, for a game with such low system requirements (an entry level card from 2010!) OlliOlli World and its expansion ran extremely well on my system. Playing at ultrawide and 120FPS was an excellent experience, and one that suits this fast-paced style of game. Ultrawide in particular gave me a great sense of placement in each stage, and felt like a substantial upgrade over the Xbox's 16:9 presentation.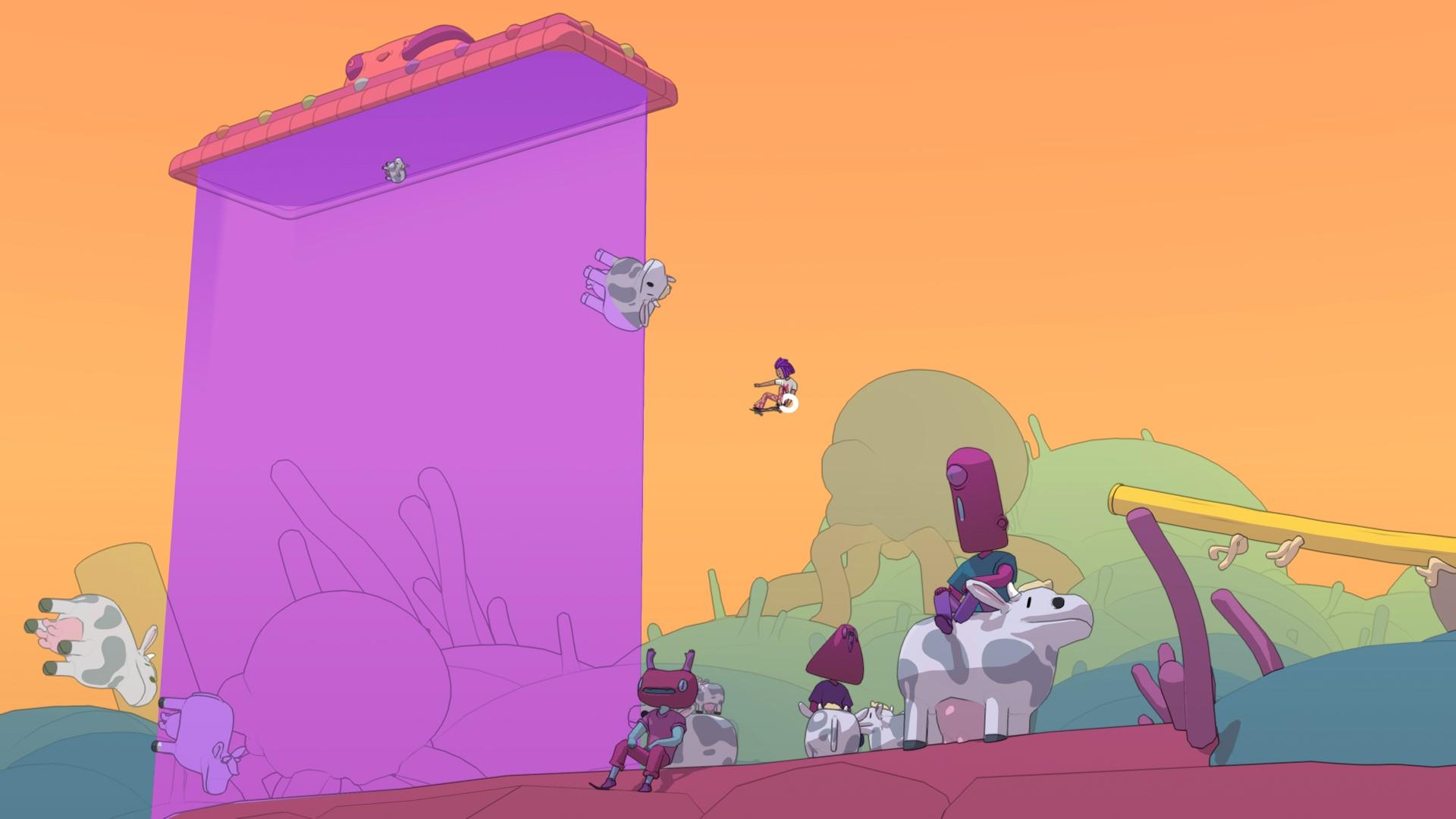 VOID Riders can be purchased separately or as part of an expansion pass for Olli Olli World, which includes the future upcoming second expansion (scheduled for late 2022) and the Close Encounter Skate Deck. You can also get it as part of the 'rad edition', a complete package with the base game and expansion pass bundled in.
If you liked OlliOlli World, then I can't imagine anyone who does being disappointed with VOID Riders. It's a step up, for sure, but for those who have completed the main campaign, VOID Riders provides a good amount of new content with tricky challenges to sink your teeth into.
This is a solid platform to keep adding new content, indefinitely if they wanted to, and I hope developer Roll7 is keen to do just that.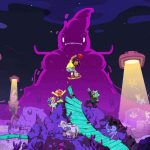 OlliOlli World: VOID Riders DLC (PC) Review
Game details
Released: May 2022
Rating: PG
Platform reviewed: PC (Windows 10)
Genre: Sports
Developer: Roll7
Publisher: Private Division