Timmy Trumpet is the Australian-born producer who long ago cemented his place as an influential performer and producer within the industry. Continuing to make a hefty impression, Timmy has teamed up with the equally colossal artist, Lady Bee. Their new single is a strong trumpet-based track with an epic dancehall flavour. Let us welcome: Trumpets.
Renowned for his use of raw instruments in both his music and live performances, Timmy Trumpet is known for constant experimentation. This extra spice has made him one of the most proudly unique DJ's in the DJ Mag Top 100. Having gained support from some of the biggest artists in dance music – plus collaborations with Hardwell and Vini Vici – Timmy is a true master of his craft. Previous releases include break out track Freaks which soared swiftly to an incredible 150 million streams. Timmy continued musical domination with tracks The Buzz, Punjabi, Party Til We Die and most recently the solid effort that was Booty Shake.
Joined by one of Amsterdam's favourite homegrown artists, Lady Bee boasts a very credible role in the global bass, moombahton and house music scene. Lady Bee is at the helm of chart topping hits like Drop It Down Like, Bucka and Return of the Mack. Having proudly collaborated with the likes of TWRK, Tropkillza and Alvaro, Lady Bee is the perfect match for the naughty slice of dancehall that is Trumpets.
Timmy Trumpet and Lady Bee are both artists that have played their part in a story of musical rebellion. Refusing to be pigeon holed, the pair lay down the law in new Trumpets collaboration. With considered energy, Trumpets is a mammoth track with moments that hint of a distinctive flare of Zorro.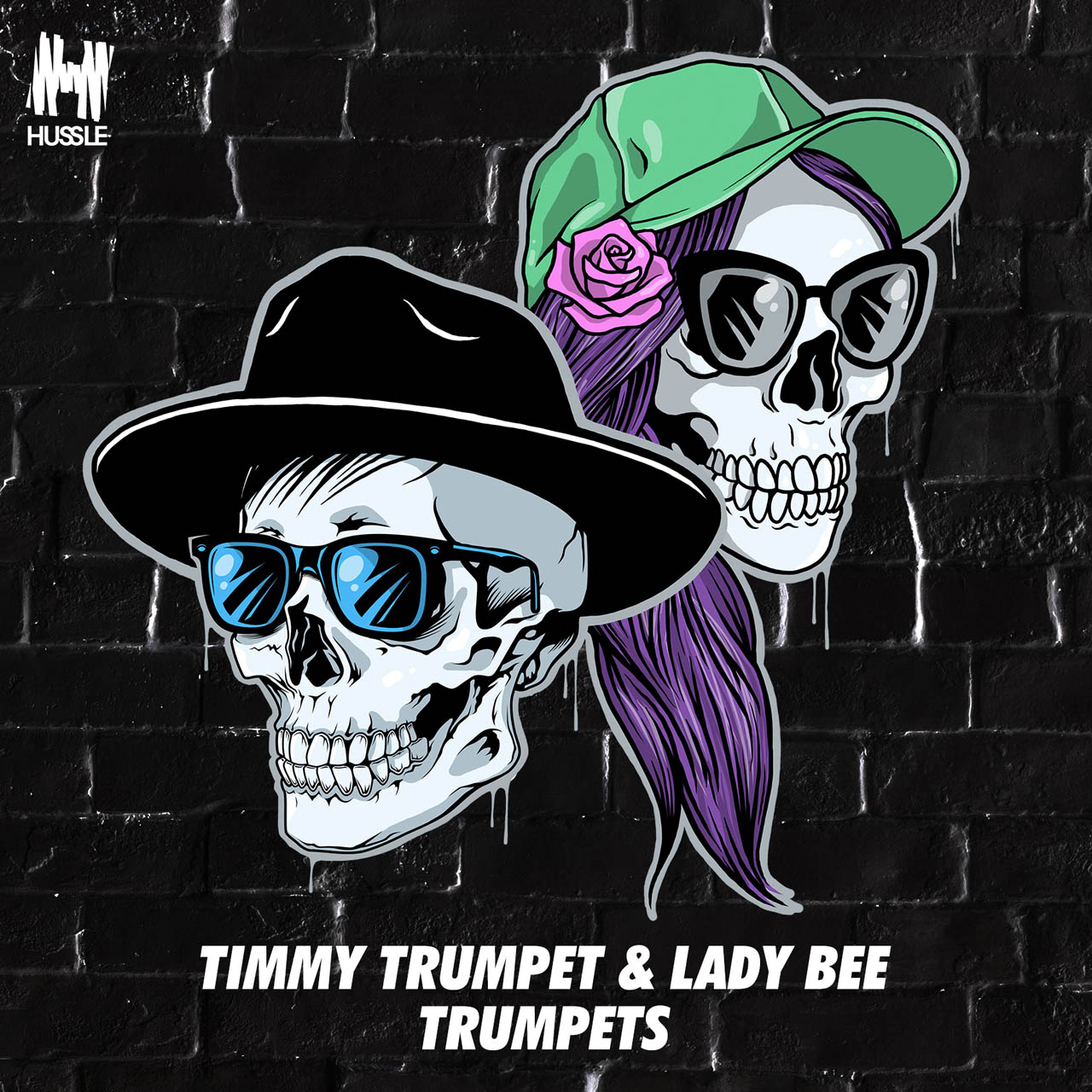 No matter where you are from, as they say, you better get ready when those trumpets sound.