Today Lakyn releases the video to his new song Sweet Days and announces his debut EP, '& Pains', coming September 14.
After teaming up with director Sunny Leunig (Courtney Barnett, Paul Kelly) to successfully take down a dancing bionic cat in Lakyn's West video, the team got back together with the welcome addition of director Geoffrey O'Connor for Sweet Days. According to Sunny, 'This clip carries with it a dreamlike play on the concept of memory. It's also worth saying that in this modern world where we are assailed endlessly by a torrent of ghastly posturing, false bravado, subliminal persuasiveness and lies, a truly talented and unique artist like Lakyn, one who can convey the truth is to be treasured.'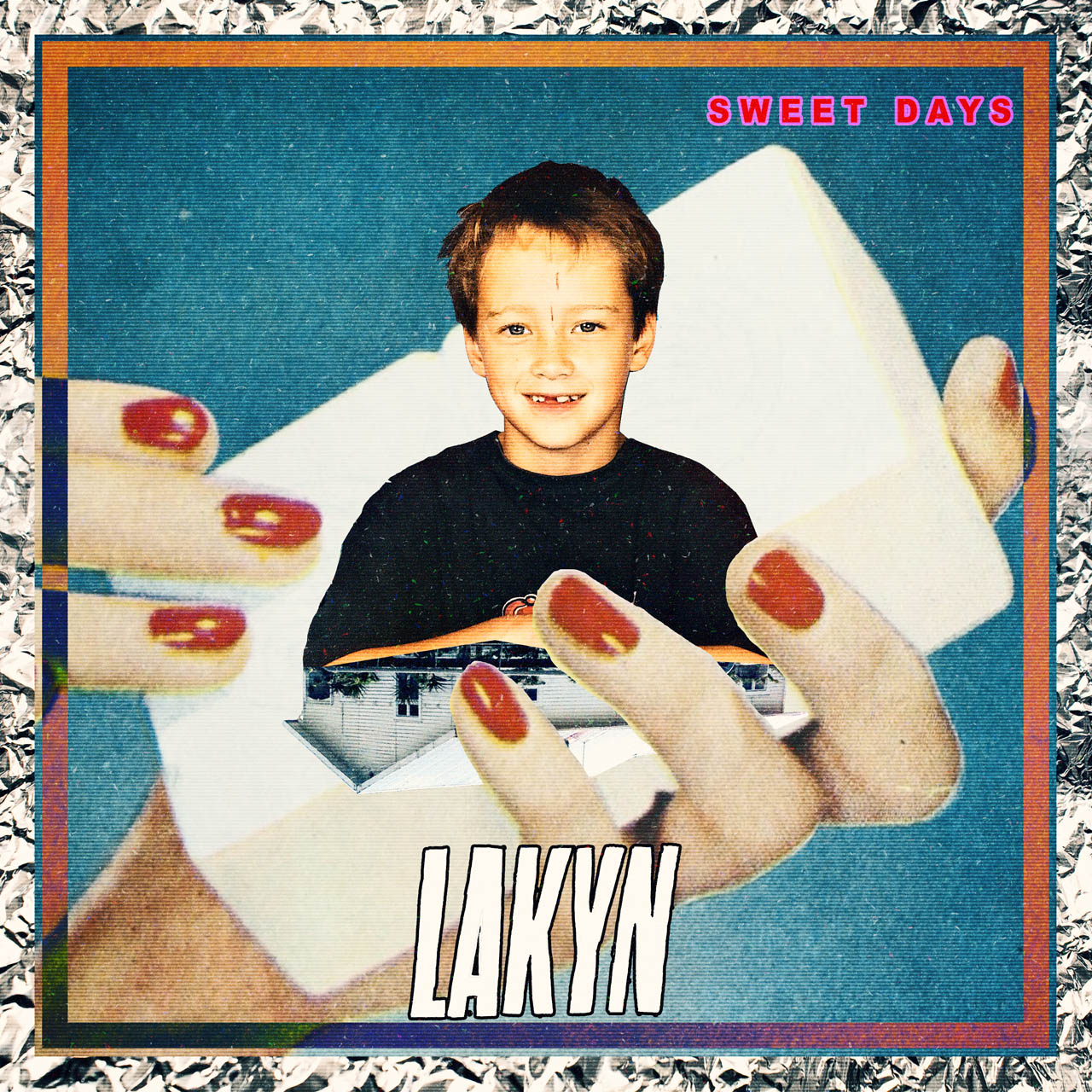 Sweet Days (produced by Dann Hume) has already received 300k Spotify streams and an add to triple j. On the video Lakyn says 'The idea behind the video was to let whoever is watching it imagine their own experiences. Something a bit hazy, something that reminds me of how present moments can feel slow motion once I become aware that I'm in the middle of something special, and that one day I'll be looking back on blurred memories. That's the mind struggling to keep up with how much It wants to remember, but time decays everything.'
Lakyn's music explores the duality of his personality, the curious, creative persona with colourful visuals and his comical Instagram presence set against the story of inner turmoil and emotional growth. While he tackles some difficult issues in his music, he also has a mischievous streak.
His earlier singles – the dreamy, "View Looks So Good" (produced by Kuren) and the beat driven "West" (produced by Nic Martin)– debuted to a mountain of praise from the likes of triple j, The Music and Beat Magazine. The AU Review called him "the country's most popular artist on the go at the moment", and Happy wrote that the singles showed "an artist that was at the top of his game". Electronic superstar Alice Ivy remixed "West" into what Purple Sneakers dubbed a "groove-filled dream". The tracks have clocked up an impressive 4 million streams across all platforms.
Lakyn will take his & Pains Tour to Sydney, Melbourne and Brisbane in September with supports Nardean, Blaq Carrie and Charlie Threads coming along for the ride.
[rns_reactions]