Fans of artists from the Australian label were invited to join their favourite artists' socials for the live streaming series, Live from The Island.
This streaming series is unlike others, it allows fans to interact with the labels' diverse roster of artists in unique ways. Viewers are able to participate in trivia nights (just like another Thursday night at the pub), paint and cook together with a wine in hand with an artist, and engage in fun Q&A sessions, as well as of course showcasing some of the best live performers in the country, in special acoustic sets.
Live From The Island takes place every Tuesday, Wednesday and Thursday, and has already had some of Island Record's best newcomers joining hundreds of fans through Instagram Live for the virtual gigs. Week 1 included Melbourne artists Eliott and Lakyn, Central Coast acts Tori Forsyth, The Million and Winterbourne, and Perth band COTERIE who recently had to postpone their single tour due to the Coronavirus Pandemic.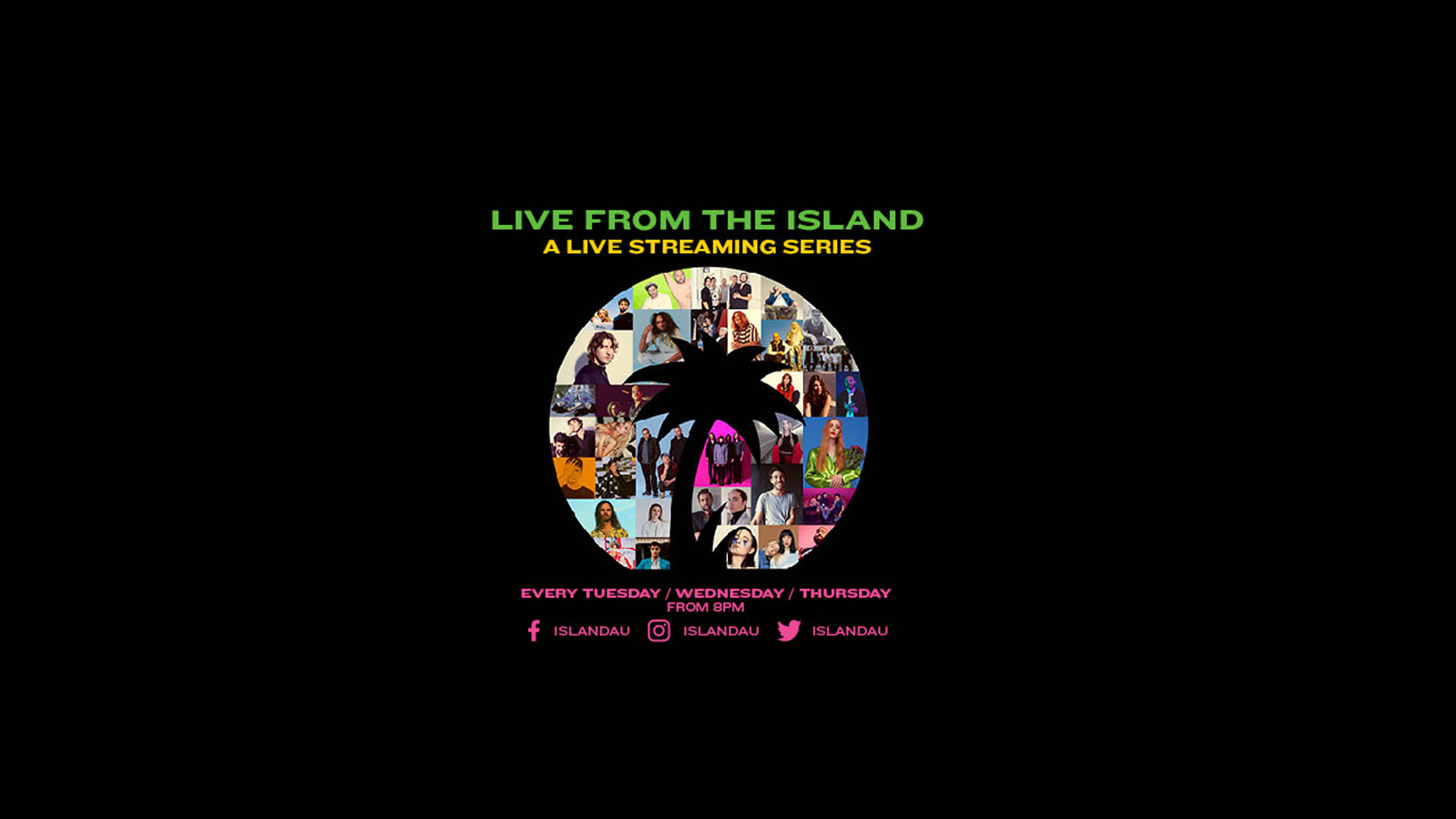 After a successful first week, we are proud to announce another big line-up for week two including Aydan, Polish Club and tonight's very special acoustic performance from the mesmerizing Vera Blue. Many more acts are to be announced so follow Island Records Australia below for more information.
Island artists have also been throwing their support behind Support Act's COVID-19 Emergency Appeal. Donated funds will go towards supporting Aussie musicians and crews who are currently doing it tough through the corona virus pandemic.