Since the results of the Belarusian election – widely seen as rigged – were announced on August 9th, 2020, thousands of Belarusians have been continuously marching in the streets for three months as the biggest anti-government demonstrations in Belarus history are spilling all over the country.
Protesters demand the resignation of dictator Alexander Lukashenko, who has recently organized his own secret inauguration for the sixth presidential term after having falsified the election results. Its neighbouring country Lithuania has been showcasing constant and unwavering support for Belarus' democratic ambitions, organizing numerous rallies, protests, and humanitarian aid.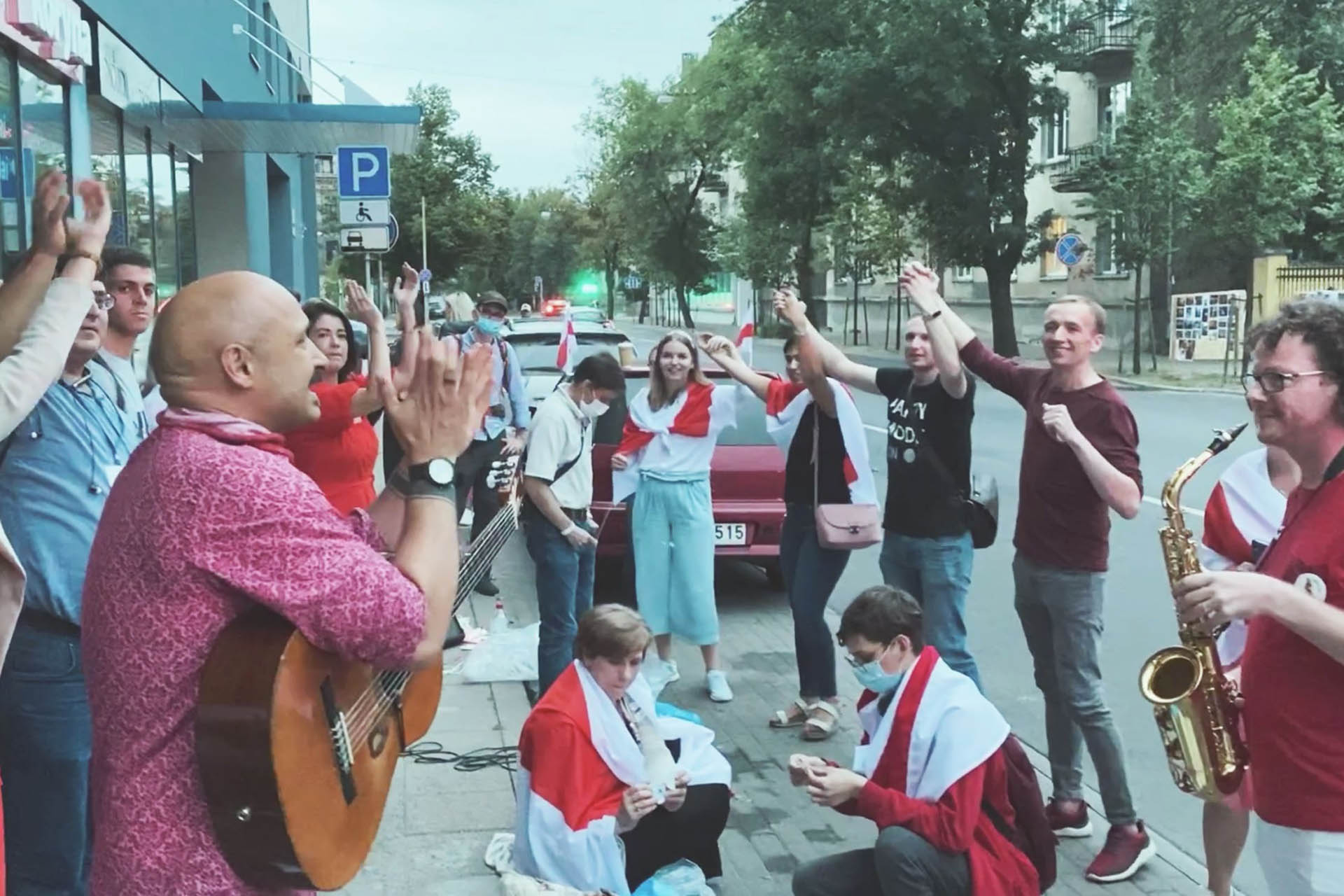 Opposition leader Sviatlana Tsikhanouskaya, who currently resides in Lithuania, demands Lukashenko to announce his resignation, to stop violence against the protesters, and to release the political prisoners. After the authorities failed to fulfill the opposition's ultimatum, more radical strikes began across Belarus. Hundreds of private companies, employees of private and state-owned enterprise giants, students and seniors joined the ongoing protests by halting work and studies across the country.
The peaceful resistance of Belarusian people and their demand for Lukashenko to resign is warmly supported in Lithuania, Belarus' neighbor country, and the most vocal supporter of its plight for freedom. Ever since the protests started, Lithuania has been sending humanitarian aid, creating and promoting anti-regime art, and organizing civic support events, as well as local protests by the Embassy of Belarus. Ordinary Lithuanian citizens, politicians, and artists are looking for their own ways to make their contribution to support their struggling neighbors.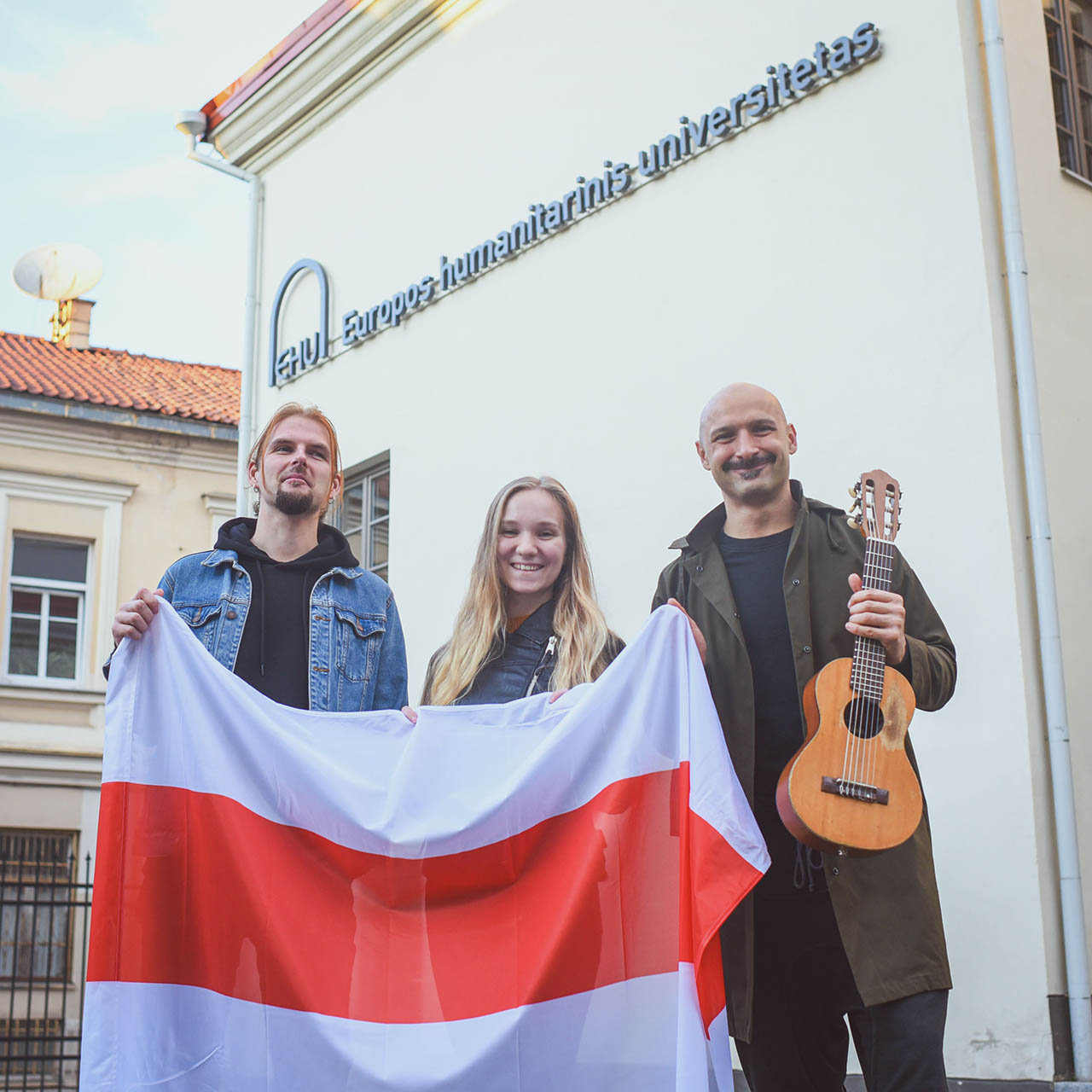 Lithuanian artist Jurgis DID claims that non-violent and peaceful opposition is the only way to bring sustainable and long-term political change. "As Lithuanians, we know that this approach works," he says.
Peaceful protests and music are inseparable in Eastern Europe's fight for freedom. At the end of the summer, 50,000 supporters of Belarus' opposition in Lithuania joined hands in 32-kilometer "Freedom Way", mirroring 1989's "Baltic Way", when 2 million people held hands forming a chain from Vilnius through Riga to Tallinn as a sign of peaceful unity against the Soviet oppression.
Jurgis explains that, initially, his newest piece Time To Go was written as an obituary song that grew into a way of releasing negative energy during the COVID-19 lockdown. "When I performed the song in front of the Embassy of Belarus, it was transformed into a goodbye letter to Lukashenko. The song and the music video are my way of sending humanitarian aid to Belarusians with their ongoing "political exorcism" and informing the world on what's happening in Europe's last dictatorship," Jurgis adds. The song was later broadcasted live in the show for support of Belarus and debuted on Radio Plato, a Belarusian underground radio station.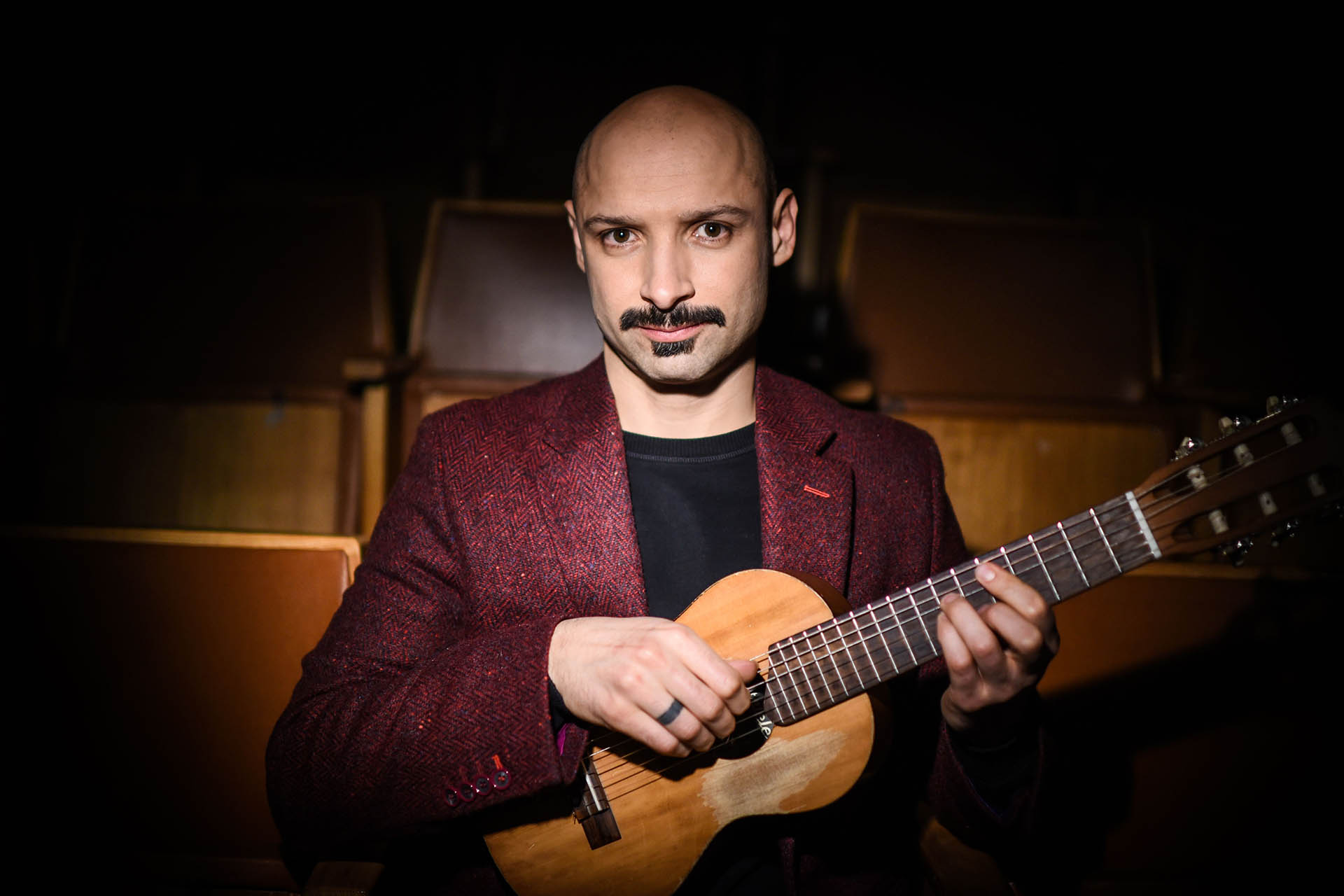 The music video was created in collaboration with Vincas Sruoginis, the director of The Invisible Front, a documentary on the anti-Soviet resistance movement in the 1940s. The video includes shots from the Baltic Way and Freedom Way, as well as footage from rallies and protests in Lithuania and Belarus. Jurgis explains that he wanted the music video to act as an encouragement for Belarusians to continue to fight, as well as to let the world know the historical context and why the fight for democracy is so important to Lithuanians.
"The fight for freedom in Belarus is unimaginable without music – there is not one protest in the country without musicians," says Maksimas Milta, Head of Communications and Development Unit at the European Humanities University, exiled from Minsk to Vilnius in 2005. "Over the last months, Jurgis became an integral part of regular protests by the Embassy of Belarus in Vilnius. I am positive that Time To Go will go straight to playlists of Belarusian protesters and will inspire them in the time of need. Our neighbors know that we support them and we hope that the song's message will become a reality soon."
Jurgis DID says that the power of art has a pivotal role during hard times. "It can help make sense of the circumstances, articulate the thoughts and feelings, and unify the voices of people. In situations like these, everyone helps as best as they can and I am happy to put my music at the service of my Belarusian friends."
Jurgis DID's music video can be streamed above this post.
Be a supporter of STG
Everyone that works on STG is a volunteer. If you like the site and it's contents please think about donating. Even a small amount helps keep the servers running.