It's not every day that you see two very different legendary artists team up for a common cause, but today is one of those memorable days that dance music fans won't soon forget – the renowned Dutch DJ and producer Armin van Buuren has taken on the challenge of remixing Van Halen's classic 1983 smash hit "Jump," one of the most enduring and timeless singles in rock & roll history.
Out today through Big Beat Records, Armin van Buuren puts his signature, uplifting, progressive, trance spin on the iconic rock anthem, kicking off the remix by isolating front man David Lee Roth's classic verse and adding in arpeggiating synths and cowbell for good measure. Naturally the remix explodes once it reaches the song's classic chorus, and never lets go from there, steadily building until an unforgettable climax. Who would've thought "Jump" could get any more anthemic?!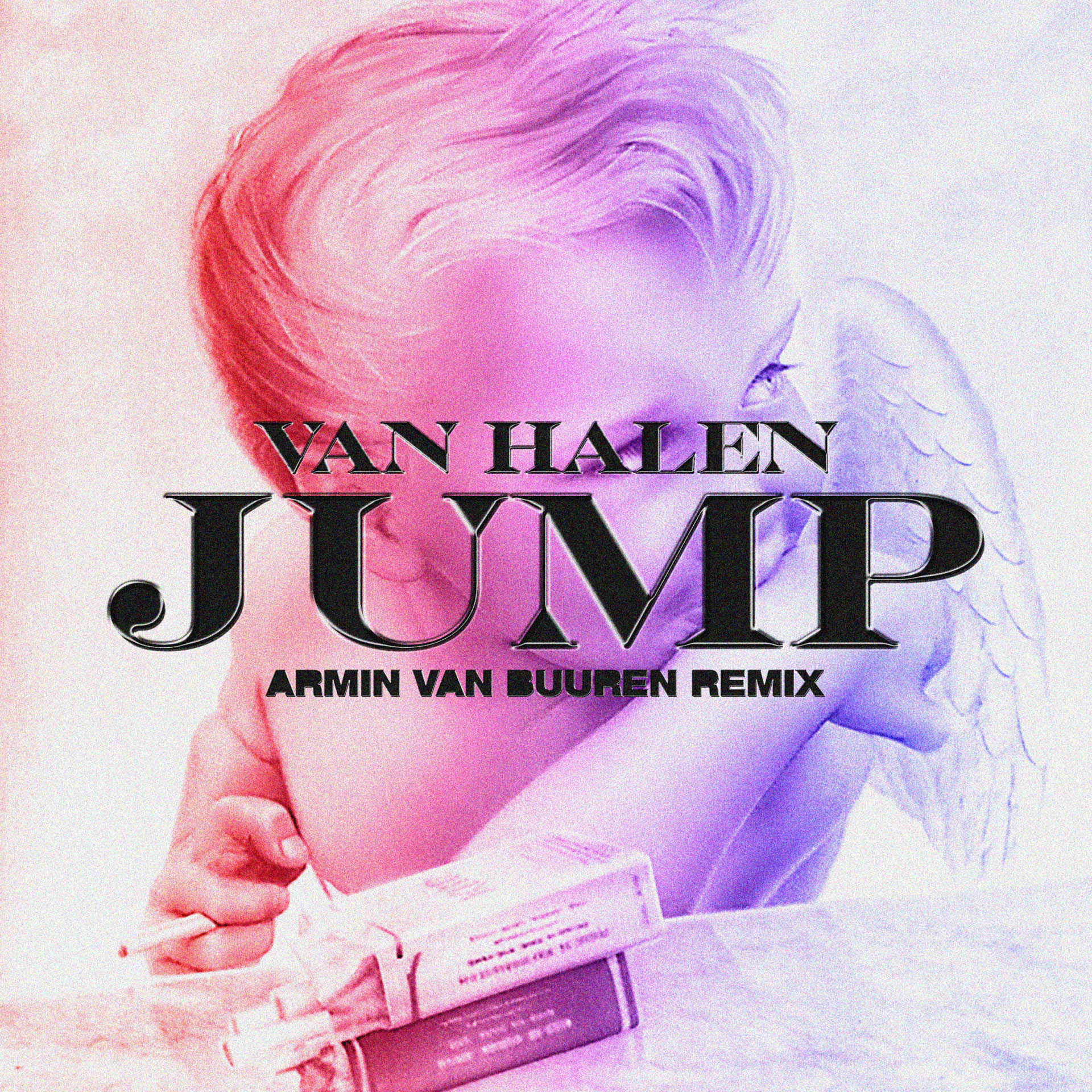 "Jump" is still Van Halen's most successful single to date, reaching #1 on the Billboard Hot 100 along with being ranked #15 on VH1's "100 Greatest Songs of the 1980s." The Rock and Roll Hall of Fame and Museum also listed it as one of the "500 Songs that Shaped Rock and Roll" and its music video was nominated for three MTV VMAs at the time, along with winning "Best Stage Performance." Armin's remix of Jump had its first listen when Van Halen front man David Lee Roth came out during Armin's Ultra Main Stage performance earlier this year for a performance fans still haven't forgotten.
It takes little to recognize that Armin van Buuren is one of the world's biggest DJs and producers in electronic music for over twenty years. The GRAMMY-Nominated Dutch DJ/producer holds the record for most entries (21) on the Billboard Dance/Electronic Albums Chart, and has been ranked the #1 DJ by DJ Mag a record of five times. Van Buuren also hosts a weekly radio show, A State of Trance (ASOT), which has 40 Million listeners from 84 countries and 100 different FM stations air the show worldwide. Armin headlines more than 150 shows per year at leading festivals and venues around the world, including Electric Daisy Carnival (Las Vegas, New York), Ultra Music Festival (Miami) and Tomorrowland (Belgium) plus residencies at Hï Ibiza in Las Vegas–the most recent being his residency at KAOS Day club and Nightclub in 2019–and numerous others. With those accolades and a combined social reach of over 18 million and counting, it's easy to see why van Buuren is one of the most influential figures in dance music history. Impressive, considering he still has many years ahead of him!
Artist and innovator David Lee Roth's creative contributions have broken barriers for over 40 years. As lead singer and founding member of the legendary Van Halen, Roth led the group to two Diamond records (Van Halen, 1984), record-breaking global acclaim, and a place in the Rock n' Roll Hall of Fame (inducted 2007). "Jump," from Van Halen's 1984 album, has been featured in many feature films, including Steven Spielberg's Ready Player One, Despicable Me 3, Sing, Herby Fully Loaded, Big Daddy and Eddie the Eagle. "Jump" has been covered by many top artists around the world, including Foo Fighters (live), Aztec Camera, Paul Anka and others. As a solo artist, Roth has had countless hits including "Just Like Paradise," "California Girls" and others, along with more than two million records sold. In 1997, he penned his New York Times-bestselling memoir, Crazy From the Heat, and in 2006 created The Roth Show radio series and podcast, which he continues to produce today. Recently, Roth assembled a team of industry experts and creative professionals, to launch INK The Original, a lifestyle brand focused on the preservation and brightening of tattoos.
Musically, his latest collaboration is with EDM artist Armin van Buuren, who's remix of "Jump" was debuted live at ULTRA Miami in 2019 with a collaborative performance, and has been met with industry-wide recognition.
[rns_reactions]