Following on from singles 'Trust' & 'Effort', Pop / RnB artist Ayelle has released her next single – 'Choice' – produced by good friend and London collaborator Rationale.
With over 500,000 monthly listeners on Spotify alone, Ayelle's music has reached 26 New Music Fridays (the UK and ROW), Chill Hits, Chill Vibes, Alternative R&B, Apple Music Pop, Apple Music R&B, Apple Music Electronic, various latin music playlists, Pitchfork's playlist, and Spotify CEO Daniel Ek's own discovery playlist.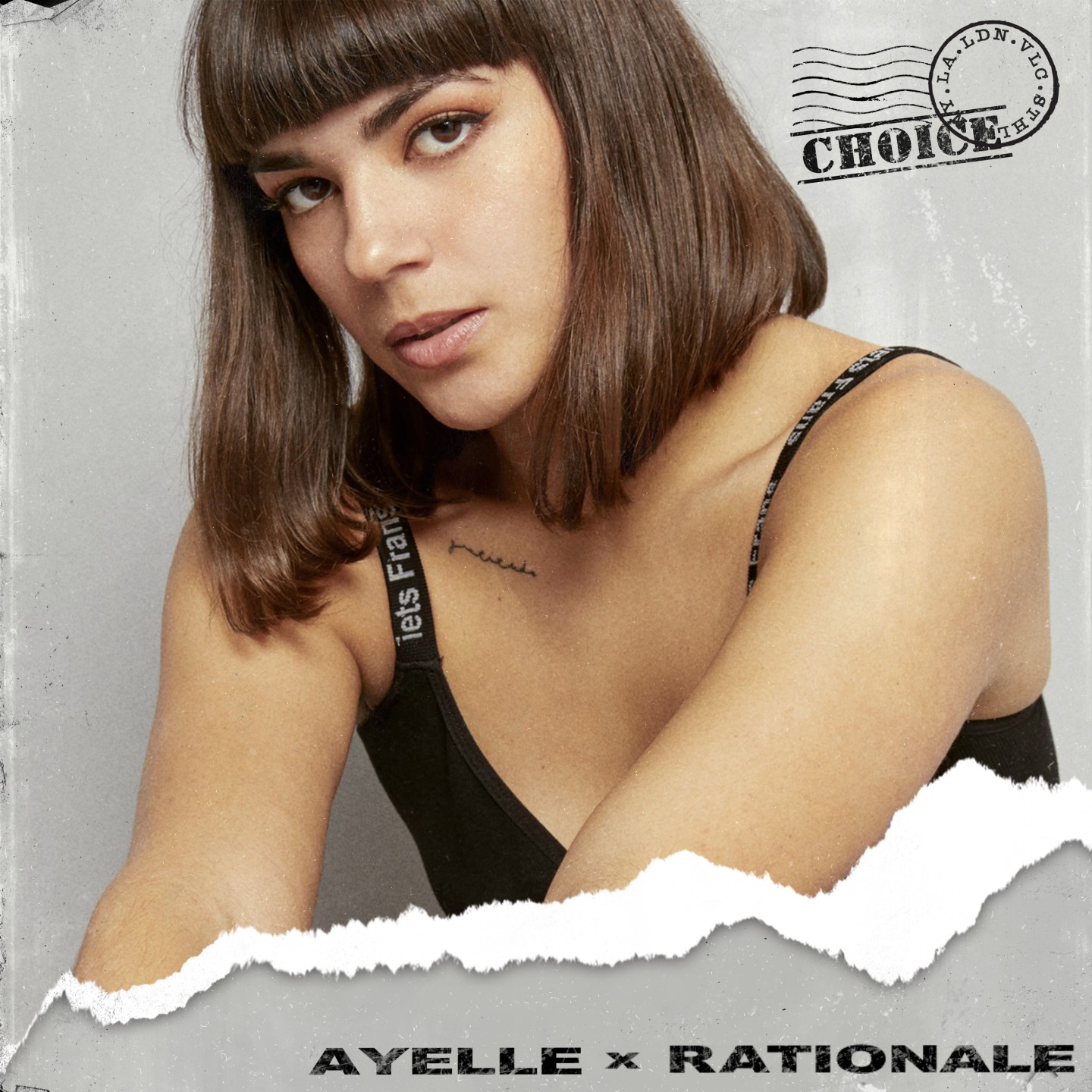 Reflecting on 'Choice', Ayelle says "I wrote 'Choice' with one of my favourite people – and London collaborator – Rationale. When two broken people start falling for each other a lot of old fears can start resurfacing and you have a choice of whether to go through the fear or avoid it. That's a choice we're all entitled to and even though it hurts when someone decides not to take the risk of allowing themselves to fully fall for you, that's still their choice and no one else's."
This is not the first time the pair have collaborated, with Ayelle featuring on Rationale's 'Hurts The Most' in September of 2019. 'Choice' is the next chapter of their relationship and a forever-growing friendship, pairing Ayelle's personal lyrics & mesmerising vocals with Rationale's composition and wealth of knowledge collaborating with other artists (incl. Rag'n'Bone Man & Katy Perry). It's a joint effort combining Ayelle's writing & production lead by Rationale – with Ayelle enchanting listeners throughout.
Stay tuned for the release of other singles from Ayelle's 'NOMAD' mixtape, with the full release penned for 15th May 2020. Speaking about the 12-track mixtape, Ayelle explains that 'NOMAD' "is a collection of songs written over the past two years whilst I've been travelling almost every 2-3 weeks to places like London, New York, Los Angeles, Texas, Valencia, Barcelona, Bali, Cambodia, Vietnam, Stockholm and Amsterdam to name a few. Throughout my life I've never felt fully rooted anywhere. I grew up in Sweden and Spain, I'm half Iranian, I lived in London for 7 years and my family is spread across the globe. On my dad's side my family comes from a nomadic tribe called 'Qashqai' and this resonates with me a lot as I can never seem to stay in one place for too long. Every song on this mixtape represents a part of that journey and something I've learnt about myself, or something I'm still trying to figure out."
Ayelle's headline London show has been cancelled on 28th May 2020 due to COVID-19.