Wine has been a staple of human consumption since the dawn of time.
But would you know the region your favourite tipple comes from? Could you narrow it right down to the very town it's produced in? What characteristics does it have? Are you baffled yet?
Thankfully there's 4 men who know all about the magic elements that make up wines in Blind Ambition, a documentary directed by Robert Coe and Warwick Ross.
Pardon Taguzu, Tinashe Nyamudoka, Marlvin Gwese and Joseph T. Dhafana are four sommeliers in South Africa who had absolutely no idea about wines before they left their homeland of Zimbabwe.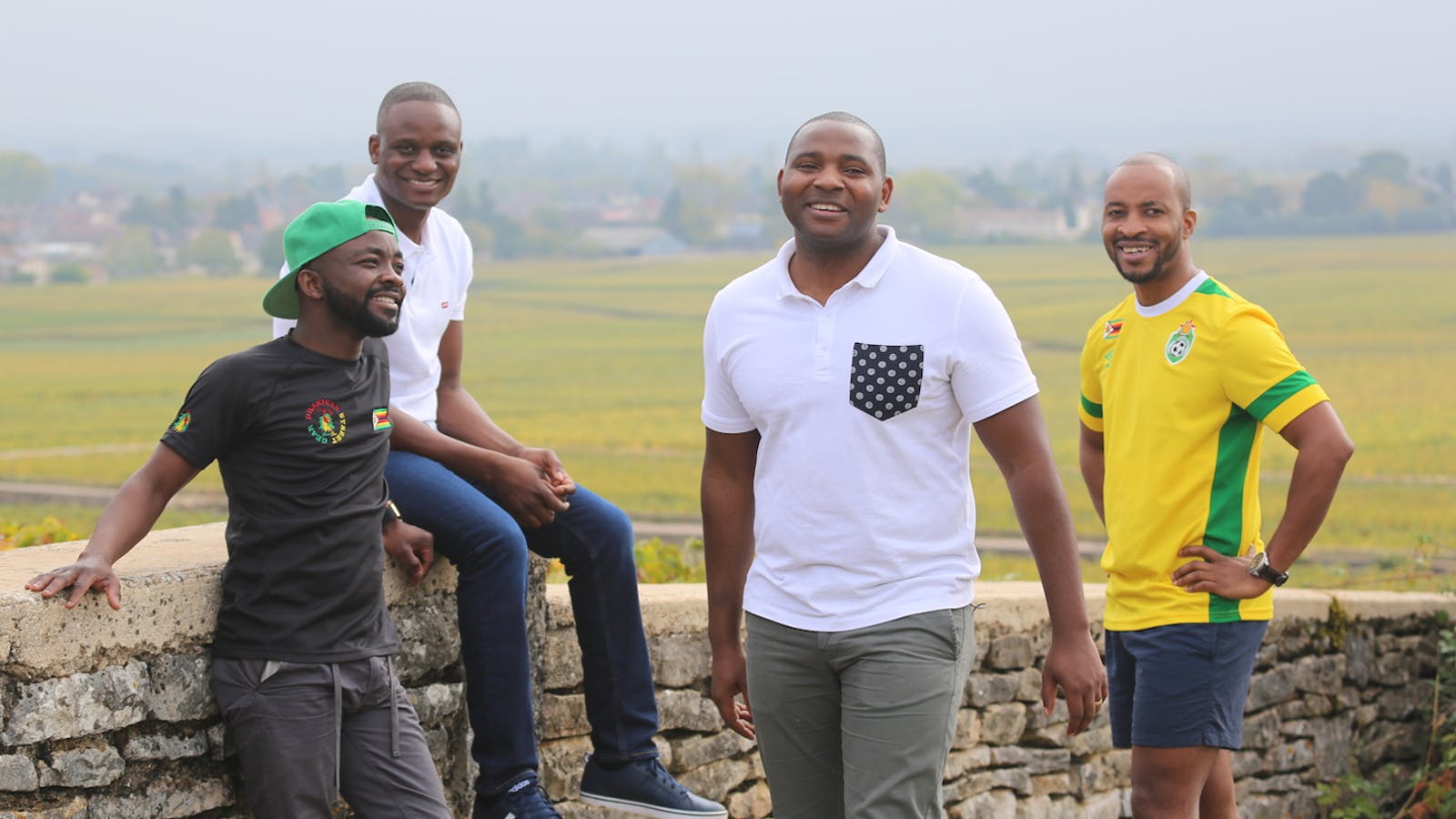 Each has a unique story, but all left Zimbabwe (also affectionately known as 'Zim') due to the Mugabe regime and the ever-widening gap between rich and poor. Joseph didn't like wine the first time he tried it. Pardon's conversion to wine appreciation was a slow process (including 2 days of being sick – one surmises he had a hangover). Tinashe only recognised 'red' and 'white' wines and not the various types to begin with before rising to become a head sommelier. Most incredibly Marlvin grew up in the Pentecostal church where alcohol was forbidden.
Not only did their palates and knowledge develop, they decide to do something that had not been done before: they formed the first national Zimbabwean wine tasting team.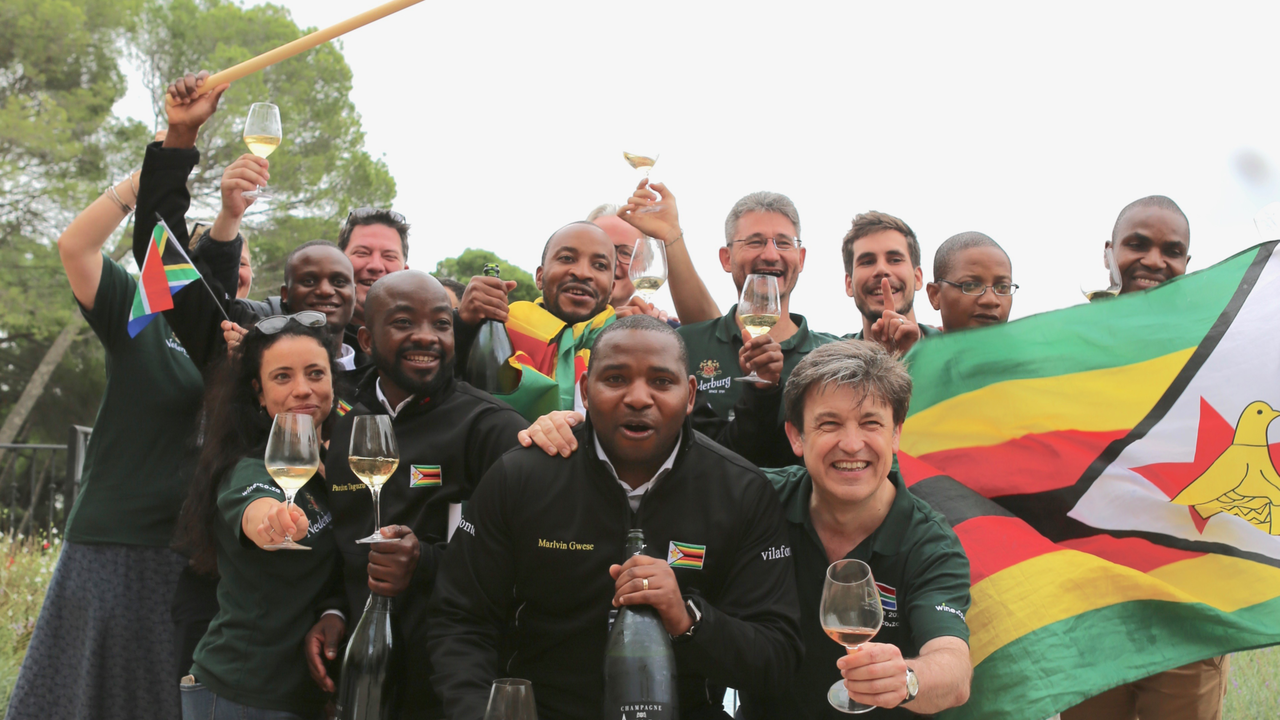 Every year, the cream of the crop of wine tasters from around the world converge on France to put their knowledge and senses to the test in blind taste testing of 12 wines (hence the 'blind' in Blind Ambition), and these South African-based, Zimbabwean-born sommeliers wanted to make their mark at the event that is basically the Olympics of wine-tasting.
Just like many other inspirational stories, there are hurdles to overcome: firstly, they need to raise the money to get to the competition. They are not as accustomed to flavour profiles of fruits like blackberries and strawberries due to not having exposure to them when they were in Zimbabwe. They also require a coach, and their South African-based mentor and initial coach JV can't coach them and the South African team. And when they do manage to secure a coach based in France, Denis Garret, it's not certain whether he will be a help or a hindrance due to his eccentric personality and, as JV points out, his declining palate. Ouch.
But don't let all this talk of wine put you off if you're not a connoisseur of the gorgeous grape (or don't imbibe whatsoever).
You don't need to know a Riesling from a Shiraz to fall in love with this film.
With Coe and Ross's direction, writing from Coe, Paul Murphy and Madeleine Ross and the stories of the men themselves, Blind Ambition uplifts while it also shines a light on the plight of refugees. As stated before, Pardon, Tinashe, Marlvin and Joseph fled Zimbabwe to come to South Africa in the hopes of a better, more stable life. They aren't alone – as the film states there have been more than 3 million Zimbabweans that have fled their homeland since 1995. And fleeing Zimbabwe was no guarantee of safety- you may die even just attempting to flee because of crocodiles, police or dangerous travel. Even safe arrival in South Africa had its pitfalls, as shown in one scene where Joseph picks up workers desperately looking for work. Pardon, Tinashe, Marlvin and Joseph are the exception, not the rule and managed to build stable, happy lives for themselves in South Africa. But Mugabe's tyranny isn't enough to stop the men from proudly claiming their Zimbabwean heritage.
He is one man, not an entire country.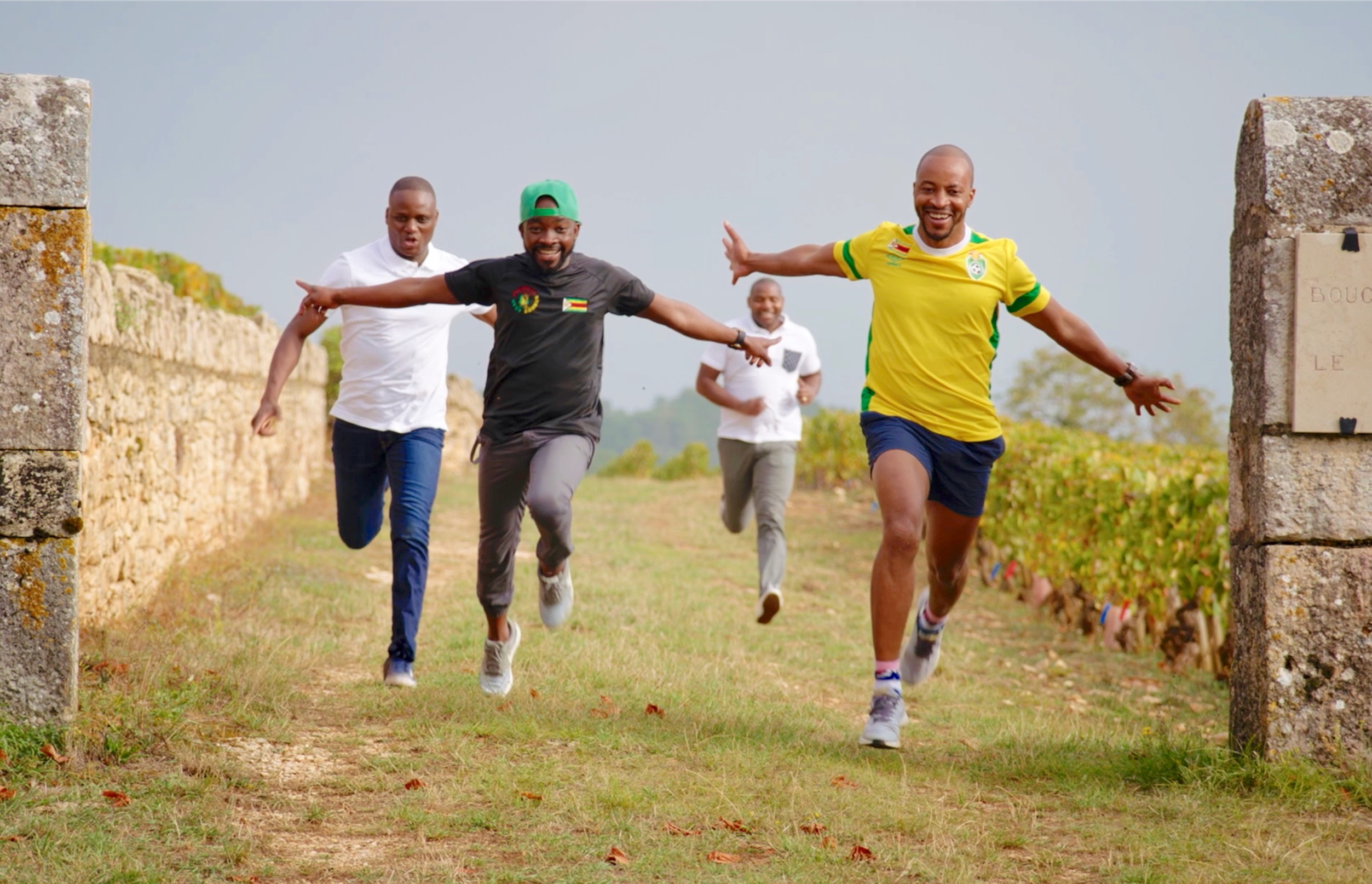 Blind Ambition runs at a very tight 1 hour 36 minutes; which means that nothing extraneous is needed. There's no unnecessary padding, although the film does manage to sprinkle some scenic footage throughout which helps the narrative.
From a drone shot which shows a stark difference between the congested ramshackle shanty towns in Cape Town on one side of a road and lush greenery on the other side, to the rich red clay of the Zimbabwean hills and the pristine chalets of France, scenic shots bring the story together even more intimately.
Blind Ambition is likely to leave a glow in your heart akin to the bubbles in a glorious chilled glass of champagne on a summer evening.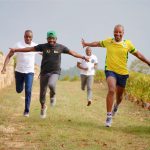 BLIND AMBITION (MADMAN FILMS – 2022) REVIEW