The Fifth Element changed the way I saw SciFi films.
Released in 1997 and very much ahead of its time, Director and visionary Luc Besson spared no expense and left no detail out from the advanced CGI to the costumes, sets, story and cast – headed by Bruce Willis and what gave her, her big break, Milla Jovovich as Leeloo.
Yeah, it was going to be impossible for me not too mention The Fifth Element, so I'll get that out of the way right at the start of this review.
Fast forward now twenty years and Besson unleashes another visual SciFi feast; Valerian and the City of a Thousand Planets.
But there is something to be said for having big name actors as leads in a film as epic as Valerian could have been.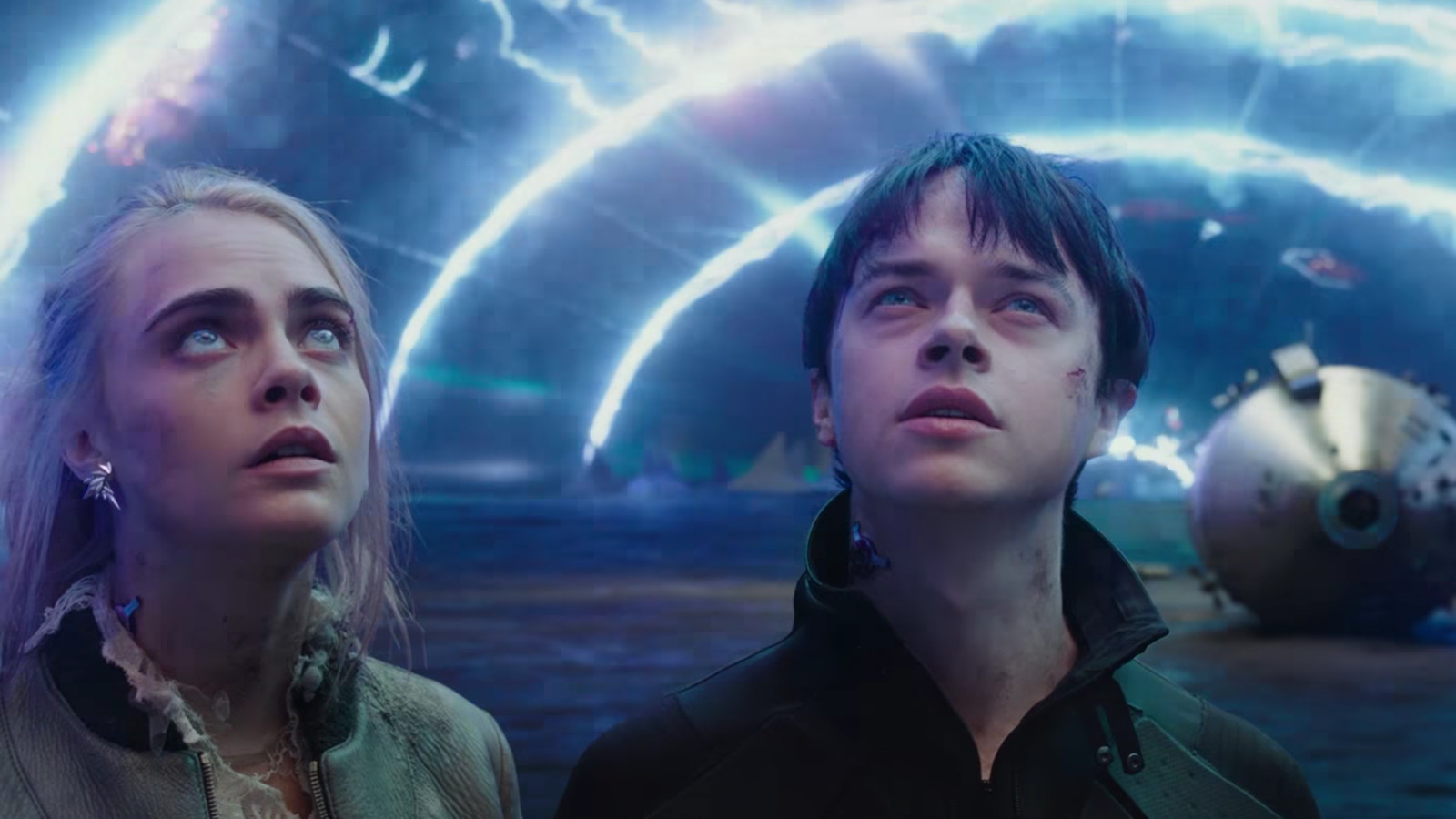 Dane DeHaan (Chronicle, The Amazing Spiderman 2, Cure for Wellness) plays the films namesake, Major Valerian. At his side is his complicated love interest and Sergeant; Sergeant Laureline (Cara Delevingne who we have seen in Suicide Squad).
The Besson and crowd funded flick (and most expensive film ever made outside of the U.S.) starts out in the 28th century, where the International Space Station, who has seen many varied visitors over the Centuries, has evolved and become 'Alpha'. A place where many planets reside and a wide variety of Alien races live, work and co-exist in almost harmony. Each serving a crucial function to the continuation of 'Alpha'. To keep things in check this fine balance is maintained by a specialist policing division.
Major Valerian has a vision in a dream. A utopian planet, a female humanoid. An invasion, an explosion, a planet breaking apart and a cry for help that echoes across the Galaxy.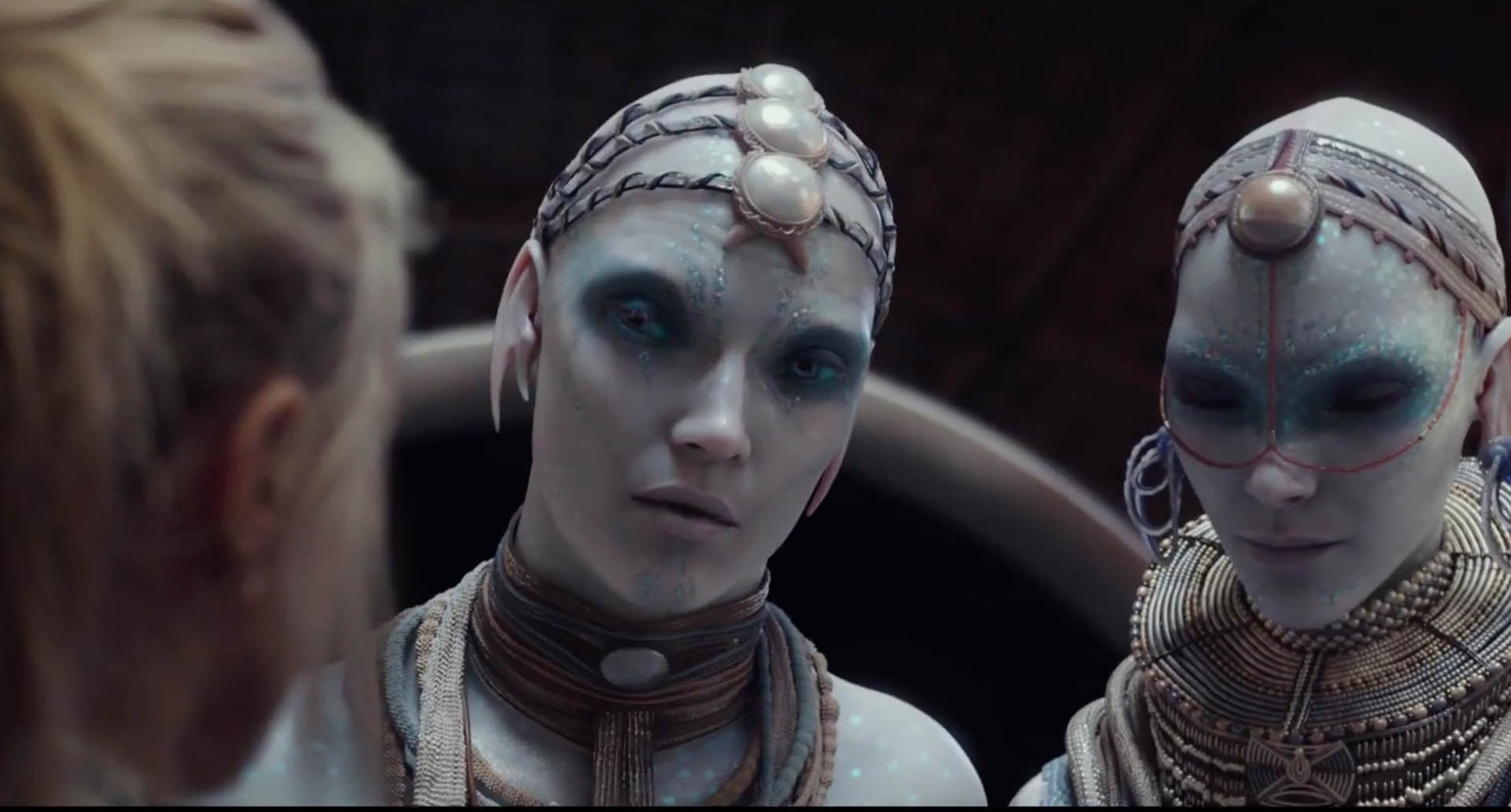 Valerian shares his vision with the no-nonsense Laureline who prefers to stay on focused on their current objective – to rescue a creature called a Mül converter. The last of it's kind this small and cute beast can replicate a thousand times over whatever it swallows.
After the Mül converter is rescued from a Black Market dealer and our heroic duo return to base, it becomes clear that not all is kosher with their military policing leader; Commander Arun Filitt (Clive Owen). Then there's 'Pearls' that hold unimaginable energy inside and a peaceful race who just want to go back home… but they now have no planet to go to.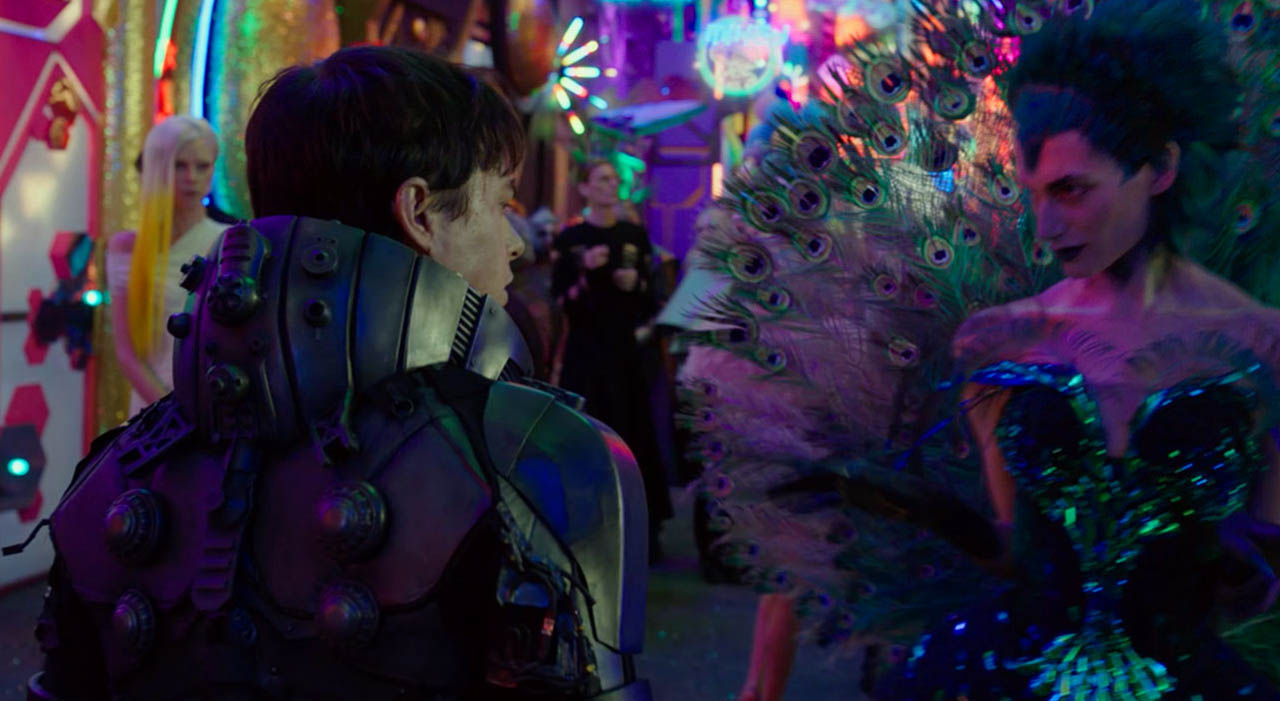 Valerian and the City of a Thousand Planets, based on a Comic series, is a visual masterpiece. Originally unique costume design through to minute details in sets and CGI are just astounding. The story too, when taken on it's face value is top shelf – but it is terribly let down by the lead actors cast to play it out for us movie goers. Even a cameo of R&B Singer; Rihanna, who actually portrayed her character extremely well, just wasn't quite enough to be able to immerse yourself in to the narrative.
It was difficult to engage with Valerian and Laureline as their banter seemed false and at times, forced. This was a REALLY big shame and a huge let down for a film that 'could have been'.
Valerian and the City of a Thousand Planets is still a film to see on the big screen – to gain the full value of Besson's wildly colourful SciFi interpretation of the 28th Century, but do not expect to be drawn in to the story or develop feelings for the lead characters.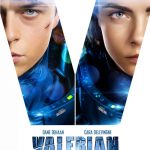 Valerian and the City of a Thousand Planets (Lionsgate – 2017) Review
Film Details
Year: 2017
Rating: M15+
Running Time: 137 MIN
Genre: SciFi
Director: Luc Besson
Starring: Dane DeHaan, Cara Delevingne, Clive Owen, Rihanna, Ethan Hawke, Herbie Hancock, Kris Wu, Rutger Hauer
Production Studio: EuropaCorp, Fundamental Films, BNP Paribas, Orange Studio, Universum Film GmbH, Novo Pictures, River Road Entertainment, Belga Films
Distributor: Lionsgate Films</p