In 1995 four directors decided to make a slice of a movie each.
With little names like Quentin Tarantino, Robert Rodriguez, Alexandre Rockwell, and Allison Anders you obviously won't have heard of it.
Jokes aside, I actually hadn't heard of it and was genuinely shocked I hadn't when I saw this Bluray was being released, so I was so damn eager to check it out.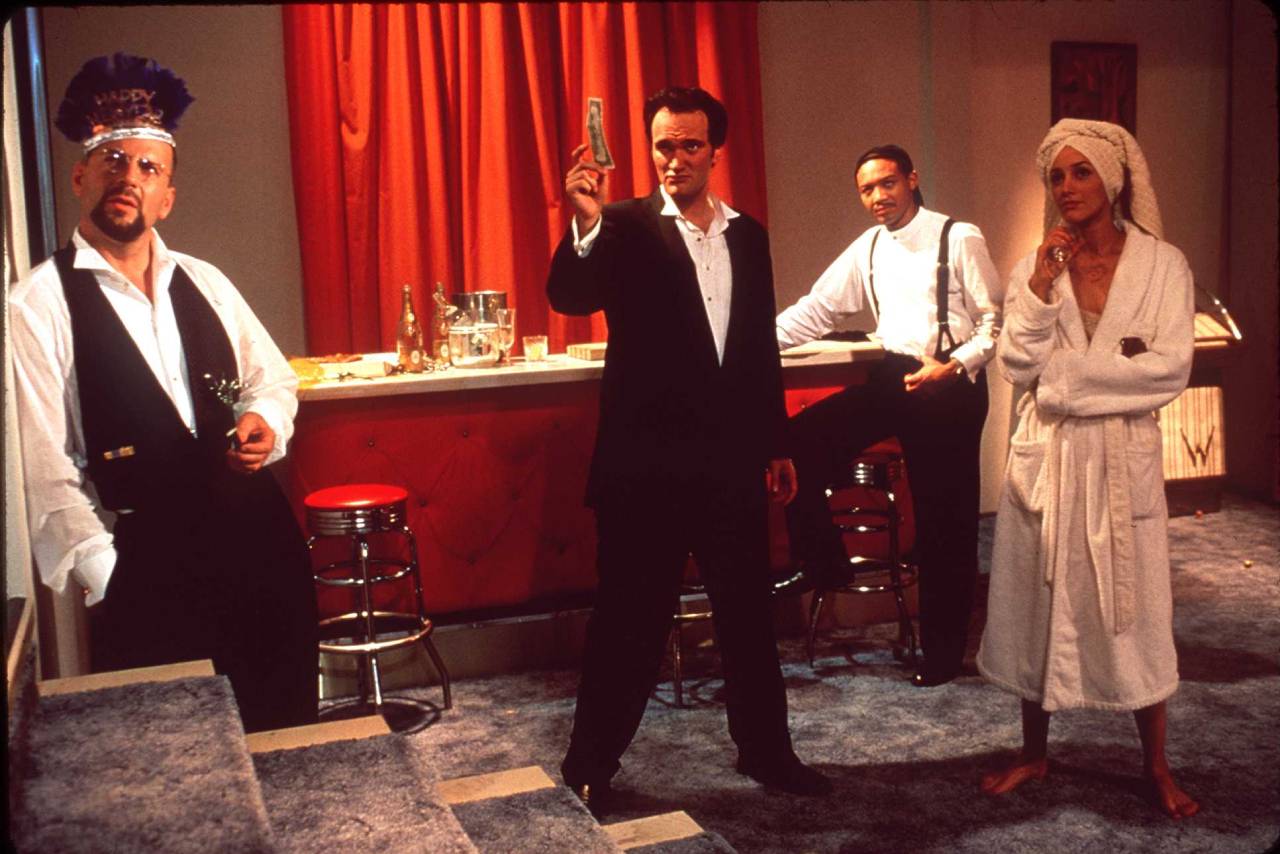 Going into this movie you need to know what you are in for.
We are introduced to a new bellhop at a fancy hotel called Ted. Ted is on the night shift and is responding to guests' requests when his night goes absolutely insane. Here we are given four totally independent stories as he goes to each of these rooms. Each story was made by one of the directors, with the only thing linking them together being Ted the bellboy. It is bonkers.
The first room is one containing witches who are trying to do an important spell that requires specific ingredients they brought beforehand. One of the witches messed up on hers and so her task is to get it urgently from a man, and the only one close enough is Ted. Then Ted goes to a room where there is a role playing sex game going on, and he gets pulled into it against his best wishes. These two stories are okay, the witch one had me laughing a few times, and it goes over the top with some silly effects which are only used in one scene. The second is kind of okay, not great, not bad.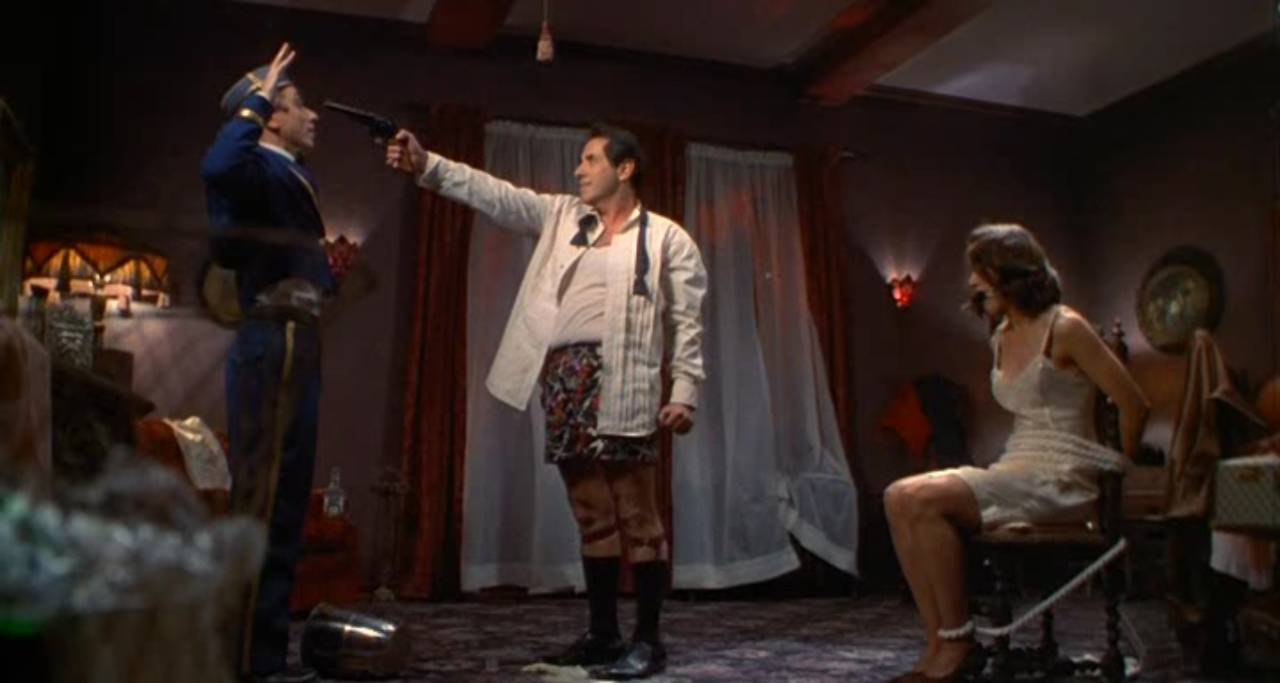 Then we get the Robert Rodriguez story.
A wealthy and angry man and his wife are going out for the night. They decide to leave their kids in the hotel room to have a great night out and so request Ted keeps an eye on their two kids. Ted begrudgingly accepts for a great tip, but the kids, while not being overtly chaotic, cause some chaos. Here we see Ted being a bit more of an ass, though he has had a long night at this point.
The last story is by Quentin Tarantino. Here Ted walks into the penthouse suite where a rich director and his friends are drinking. He brings along the weird items requested such as nails, a chopping board, a bucket of ice, and a super sharp knife. The director is drunk and gets ted into the room being super overly welcoming. I certainly thought it was gonna go in a specific direction, then it zagged near the end.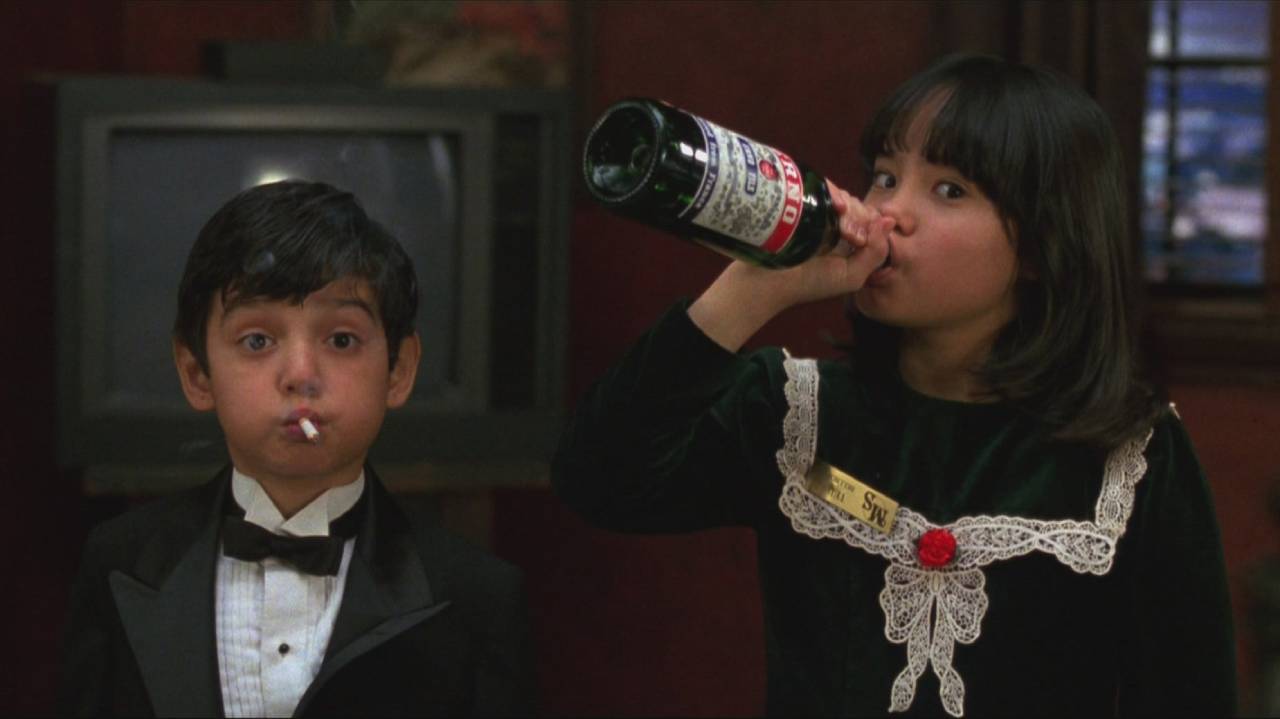 All four stories were made in isolation, so it's especially handy that they all wound up being comedies.
Each are very stylistically different and have massively different tones, each tied together by the bellboy. Ted is played by Tim Roth, who I always liked, but holy crap he is excellent in this. He walks a line between physical comedy and overacting, to being able to flip to an angry man. His performance is absolutely over the top in all the best possible ways that really emphasizes to sit back and enjoy the ride.
The Bluray has a couple of behind the scenes features from the time which were interesting to watch.
Unfortunately the two features do reuse a lot of footage, but what is great is learning more about the context of the movie. All four were up and rising at the time, and all really good friends.  It gives a nice slice of them in this moment, and makes it clear how special the movie is.
On the whole, Four Rooms is an experiment that is kind of all over the place. It definitely has weak moments, so you really have to be in the right mood to watch it. Having said that, when looked at as a project on the whole, even the weak moments add to a strange but fascinating movie. It's not perfect, but it's a bonkers movie I expect to revisit regularly.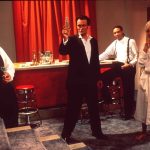 Four Rooms (Bluray) Review