Memory can be a funny thing.
I remember loving DBZ, being below impressed with Dragon Ball GT, and then when Super became a thing thinking this is the sequel that DBZ deserved. Over the years I have thought worse and worse of Dragon Ball GT, so given the chance to actually revisit it I wanted to see how fair my memory was of the series.
Turns out, I have been far too harsh on it.
Dragon Ball GT kicks off in the weirdest way possible. It turns out there have been an alternate set of Dragon Balls this whole time called the black star Dragon Balls. Emperor Pilaf, the silliest of all the Dragon Ball villains, tracks them down. He brings forward the dragon, but Goku comes across them out of pure luck. In a moment of rage Pilaf yells at Goku that he wishes he was a child again.  The dragon grants the wish that Pilad didn't realize he was making, and we have ourselves Goku in child form.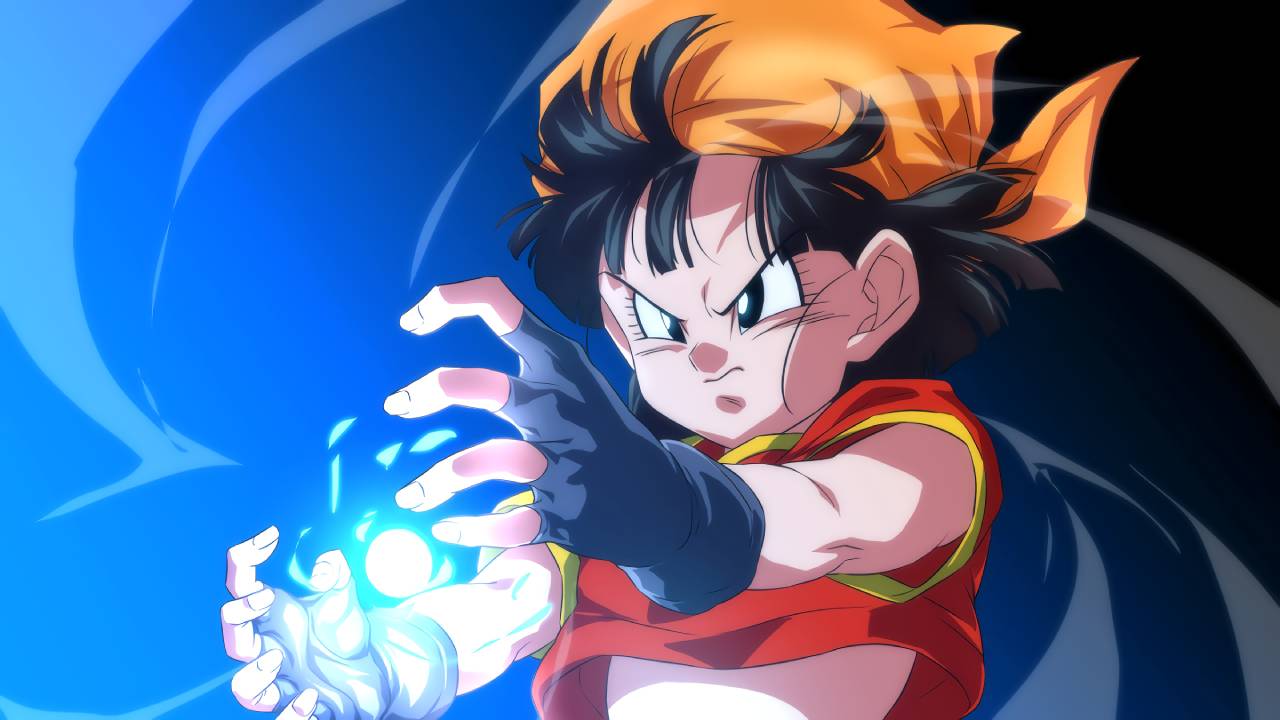 Now that the black star Dragon Balls have been used for a wish, they are scattered across the universe.
These Dragon Balls don't have the restrictions the others do, and because they are so powerful, they use a bunch of the planet's power. This means that wherever they were used, that planet will explode in a years time.
So the gang needs to travel around the universe finding them in order to save earth.
This is a great saga to start with because in some ways it is so Dragon Ball, and in some ways, just feels off.
We then get a great villain baby, who is underused, then we get a new evil version of Android 17, then we get the Shadow Dragon Saga. The Shadow Dragon Saga is one of the better sagas. Basically they call on shenron to undo all the people that died with the new evil version of Android 17. Pretty standard process at this point in Dragon Ball.
What we discover is something intense.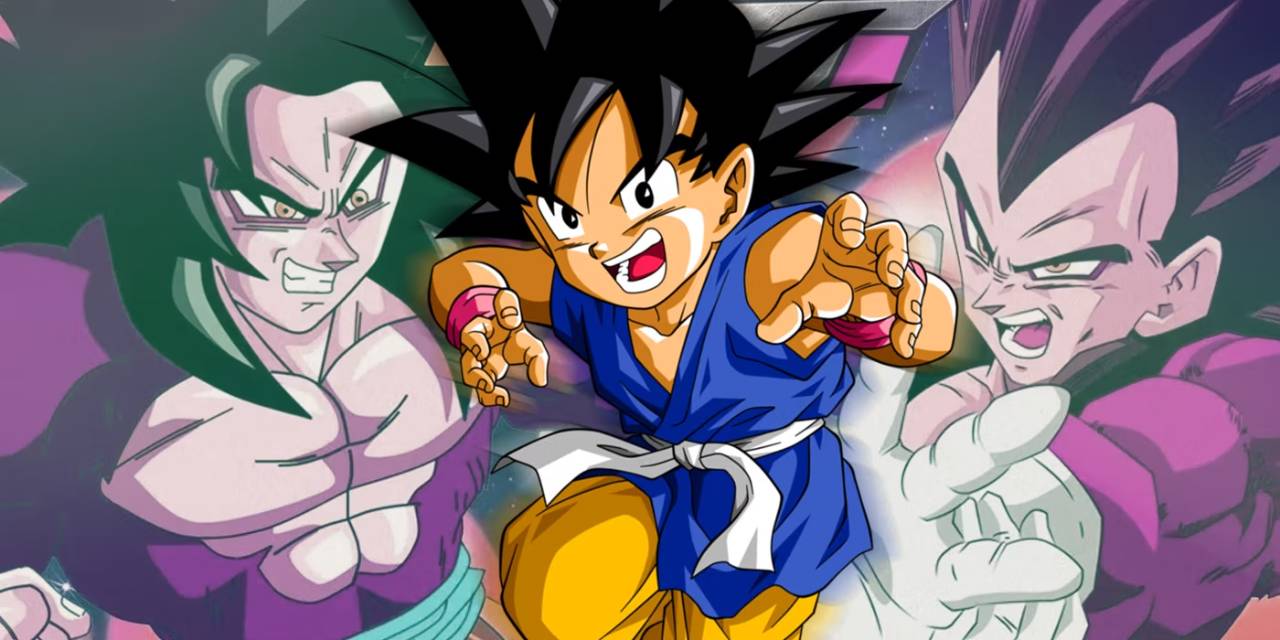 Basically, when the Dragon Balls are used it builds up some evil energy.
This was never an issue because the Dragon Balls were used so rarely that the negative energy could dissipate. Then the Dragon Ball radar was invented and the team were able to use the Dragon Balls far too often. This energy had built up that this time when they call on Shenron, a bunch of evil dragons appear to cause destruction.
There is a lot to love and a lot to meh about this series.
The 64 episodes have so much less filler than the Dragon Ball Z series. Don't get me wrong, there are times where it feels like stuff could have been cut, but it's much faster than our old favourite. A lot of characters like Vegeta are criminally underutilized and become more of the Goku show than usual.
But I still really enjoyed it.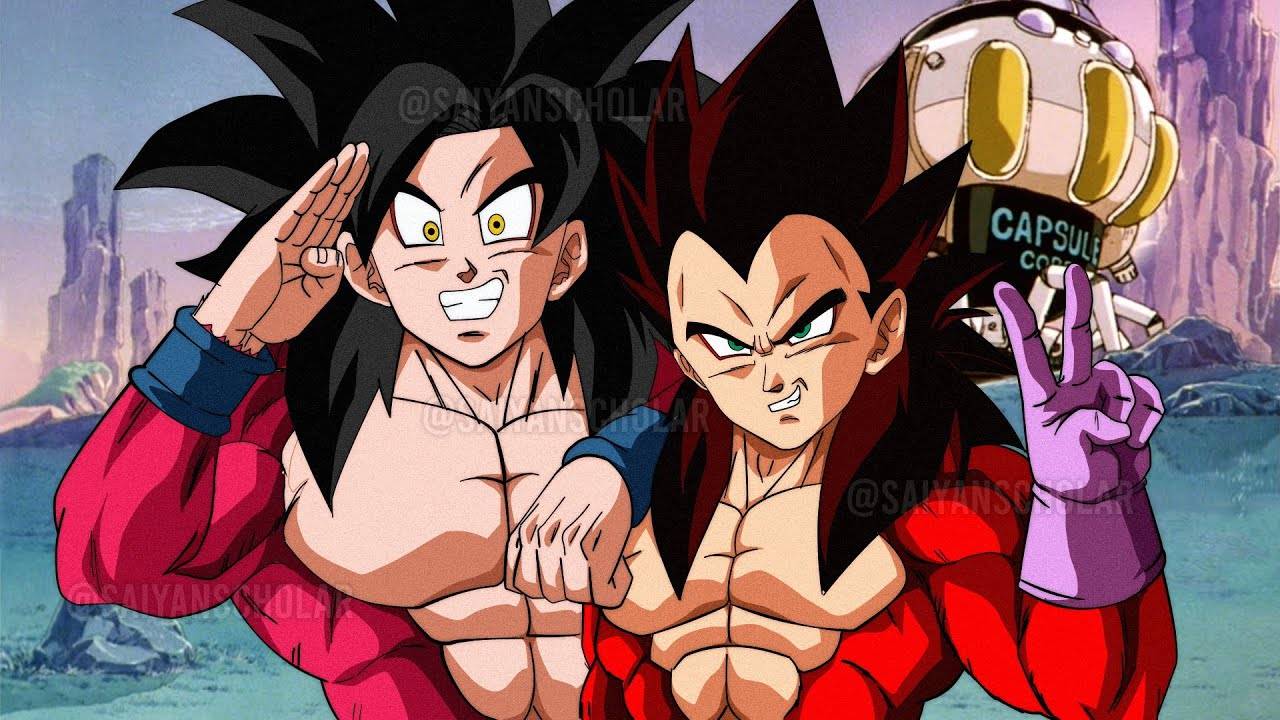 The tough part is trying to figure out where it fits in with the universe.  It seems like Super didn't retcon it, but it also doesn't fit into the timeline. After Googling for way too long your best way to enjoy GT is to just consider it an alternative universe.
The movie included in the collection is basically a TV movie, which is very short. It tells the story of Goku Jr, who is Pan's grandson, who wants to find the Dragon Ball Pan had as a kid. Pan appears to be dying so he has to go find it with the hopes that it will save her. This Goku Jr isn't much of a fighter, so he hitchhikes and explores his way to get it. It's a perfectly fine little side story.
Not great, not bad, just perfectly fine.
On the whole I am glad I gave Dragon Ball GT another shot. It is much better than I remember it being, and well worth your time. This box set is a great way to enjoy it all, just don't overthink how it fits into the wider Dragon Ball storyline.
Just enjoy it for what it is, and you'll have a great time.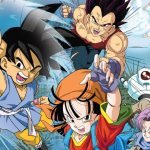 Dragon Ball GT Complete Series (Bluray – 2023) Review