NOW CLOSED – Here's YOUR chance, Sackboys and Sackgirls to Win a copy of the newly released LittleBigPlanet 3 for PlayStation 4, the only game that allows you to play, create, share and imagine.
Thanks to our good mates at PlayStation NZ we have one copy of LittleBigPlanet 3 and a plushy Bundle to Give Away.
In LittleBigPlanet 3, Sackboy is transported to a new planet called Bunkum, a creative paradise where abundant ideas drift through the sky. Unwittingly, Sackboy helps release three mythical creatures called the Titans who aim to ruin Bunkum and transform the world's most unskilled Creator, Newton, into a terrible monster.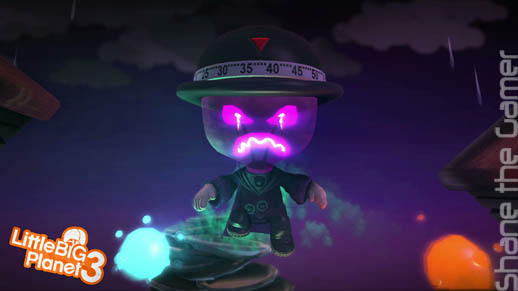 To restore balance to the land, Sackboy is going to need your help  to bring down the Titans for good.
In addition to a lengthy Single Player campaign, there is four-player online/offline multiplayer: Play both the Adventure mode – designed using solely Create tools – or download any of the user-generated levels to play with up to four friends via offline co-op or online via random matchmaking.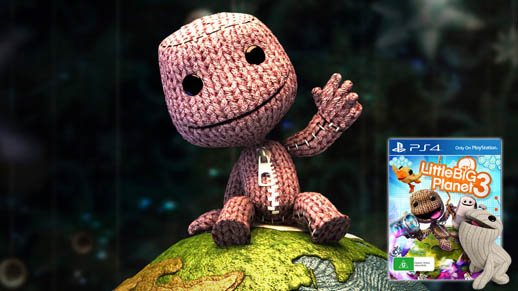 To Enter this Competition you need to Answer this Question correctly – What is the third new playable character?
LittleBigPlanet 3 introduces us to three new characters; Toggle (both Little and Big), Swoop and ???.
A: Oddsock
B: Fluffyjumper
C: Underpants
You can do this by placing a Comment below, hitting us up on Facebook, Tweet to us, or Email Us.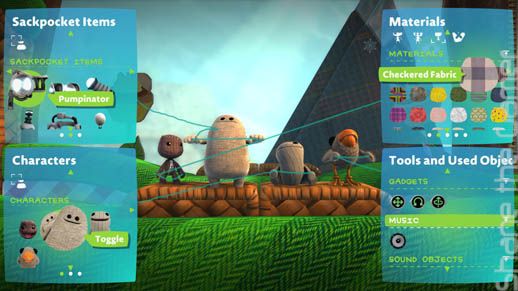 To help you out you might find the answer to this Question in our LittleBigPlanet 3 review HERE.
[jwplayer player="1″ mediaid="10356″]
*****
Winner(s) will be randomly selected from those that Comment below / Facebook Comment / Email the correct answer to the above question. Winner will receive a Full Copy of  LittleBigPlanet 3 game for PlayStation 4 and a LittleBigPlanet 3 plushy. Competition ends the 14th of December 2014. LittleBigPlanet 3 is Rated G in New Zealand.