Anakin, Luke, Han, Chewie and more are back with their light sabers to bring down the Empire, brick by brick.
From Lucasfilm Games and Warner Bros. comes a selection of nine games rolled in to one in LEGO Star Wars: The Skywalker Saga.
You start off with The Force Awakens or A New Hope which needs to be played through to unlock the next chapter within the timeline until eventually all games are available for selection.
There are The Last Jedi, The Rise of Skywalker, The Phantom Menace, Attack of the Clones, Revenge of the Sith and The Empire Strikes Back all to be unlocked.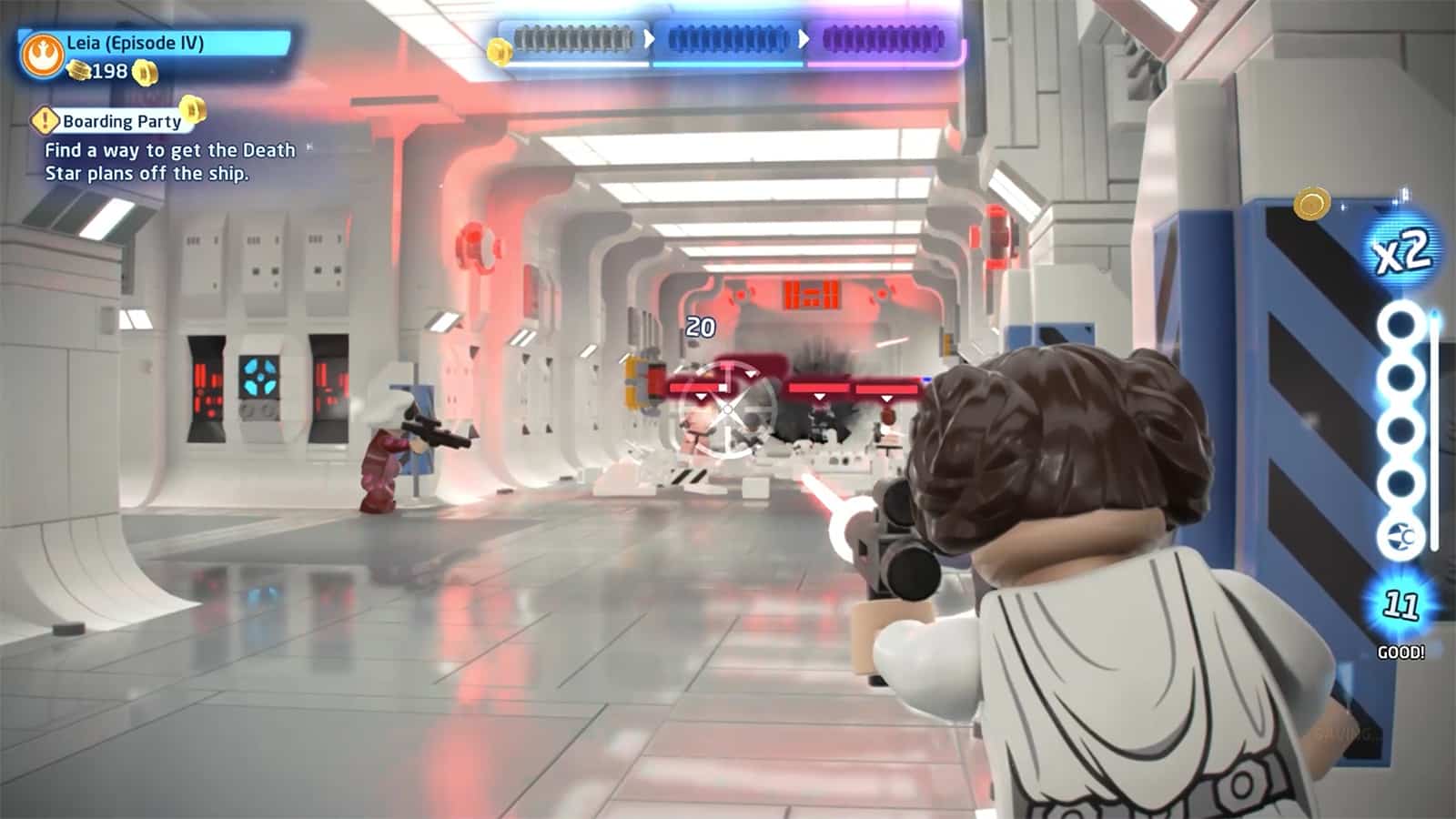 So, yep as the games' namesake, all of the 'Skywalker' films.
Gameplay is of course based on the particular film of the Saga you've chosen, accurately recreated in LEGO style with some humored creativity thrown in.
Depending on which Saga you're playing through will also depend on your gameplay.
From shootouts to melee through to some fierce light sabre clashes and of course Jedi powers, all the while saving or assisting other NPCs and collecting LEGO loot. And there's a lot of LEGO loot to be had. Before you know it you'll be a LEGO stubb kazillionaire.
These are spendable on goodies within the game.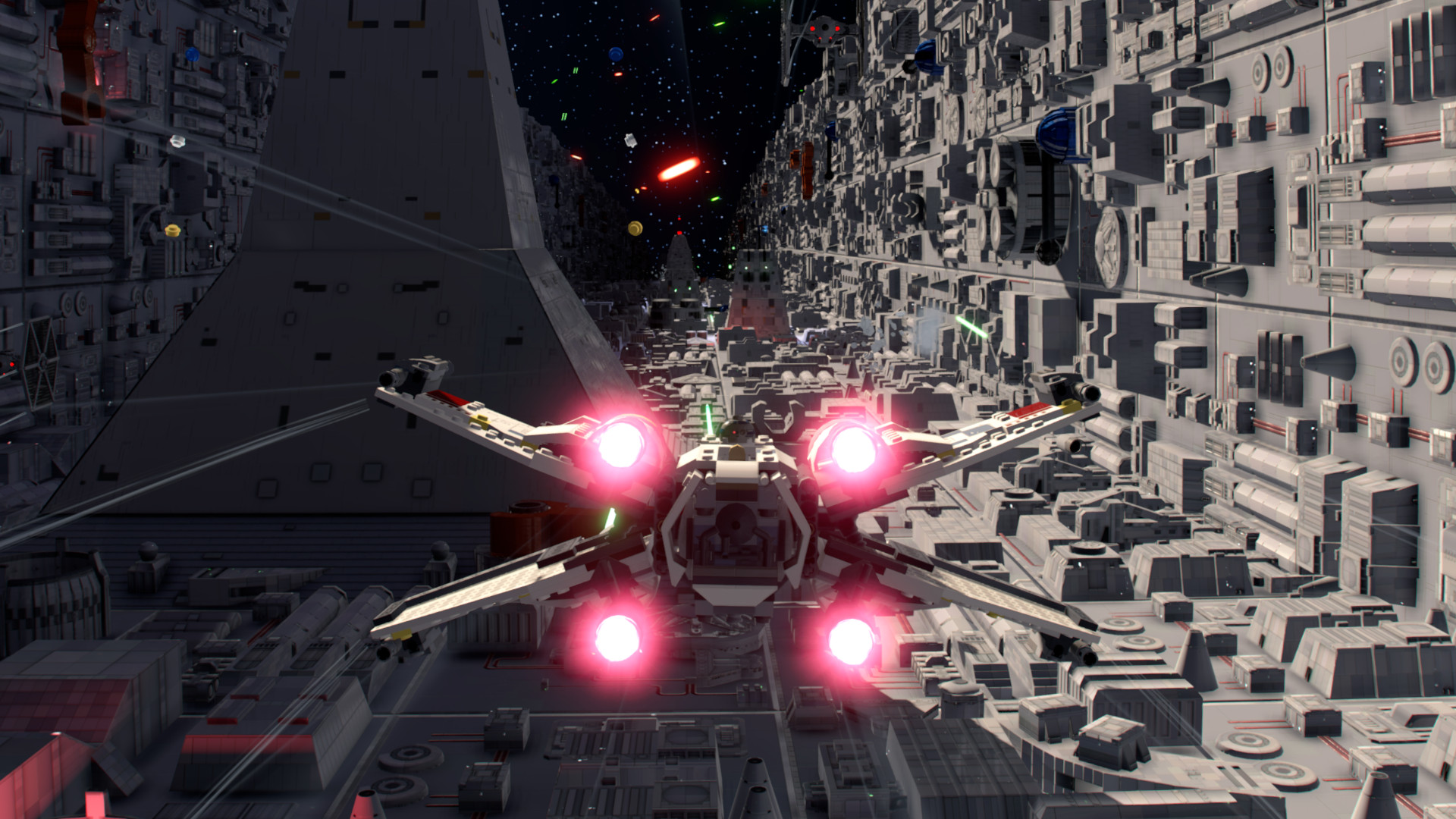 You'll cover off every planet as it is in the films, finding structures ready to be built (or dismantled) and if the going gets a little too tough friends can drop in to play to help you out in multiplayer.
As with prior LEGO franchise games you can play your way.
The main story will have you on a set path, however exploration in each open environment is recommended. Pretty much nearly everything is destructible and will net you riches.
Speaking with select NPCs will gain you side objectives or info. However some NPCs will require you come back in Freeplay with a differing character to be able to translate what they need.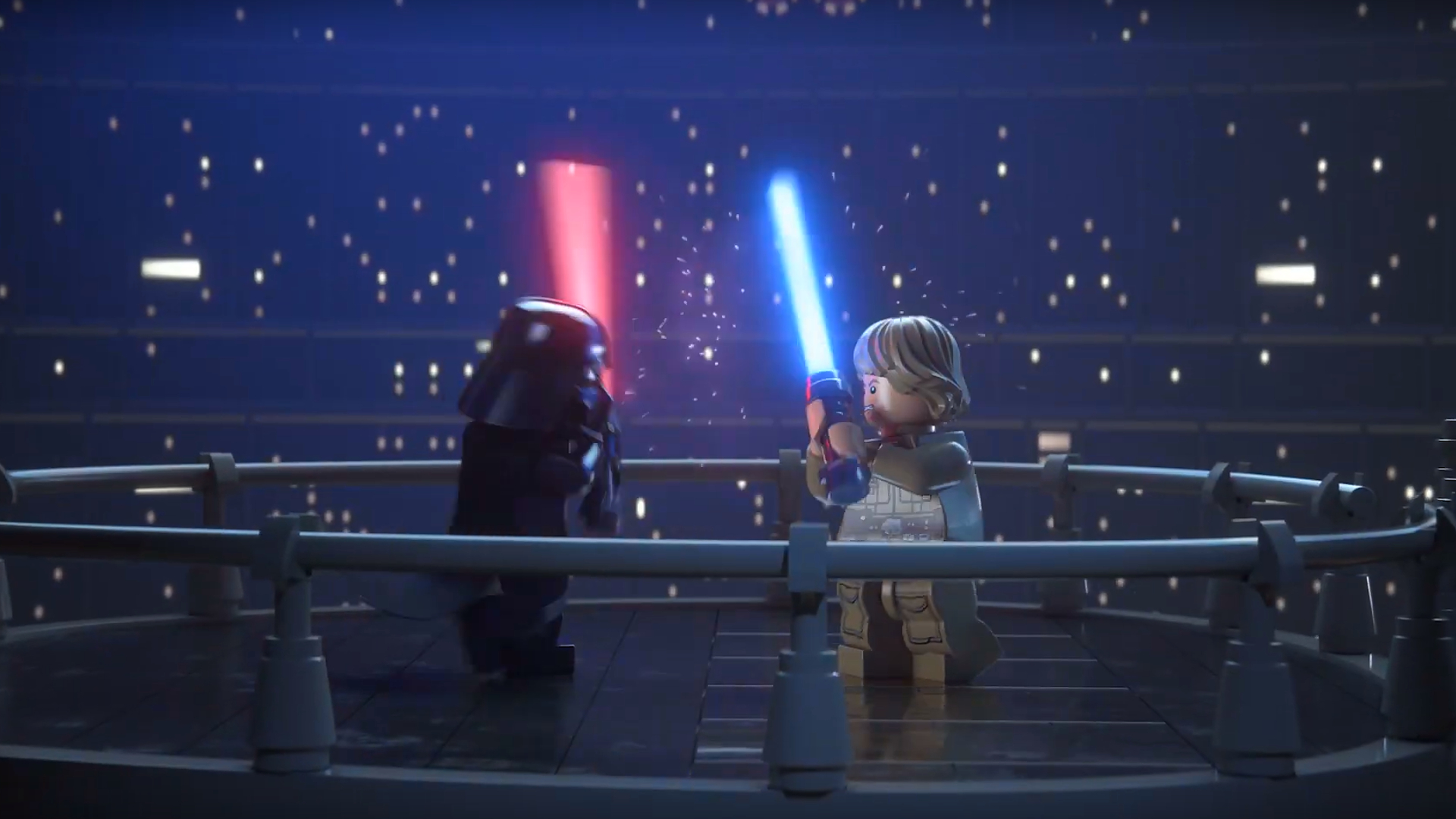 Characters unlock as you progress through the entire game. There's almost 400 playable characters to be had.
While environments tend to vary, for the most part they are massive, beyond what the eye can see and you can find yourself spending hours upon hours simply exploring.
There's vehicles too ready to take for a spin.
LEGO Star Wars: The Skywalker Saga is one giant sized game overall with not hours but days of play.
Replayability is huge. Play through the main narrative, then once done with that Chapter, go back, find and collect all of the goodness within, complete objectives that required a different character.
One of the best LEGO Star Wars games yet.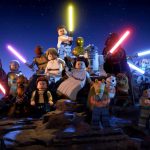 LEGO Star Wars: The Skywalker Saga (PlayStation 5) Review
Game details
Released: March 2022
Rating: PG
Platforms reviewed: PlayStation 5
Genre: Action
Developer: Lucasfilms Games, TT Games, Travellers Tales
Publisher: Warner Games