NOW CLOSED – Shane the Gamer has long been associated with the Armageddon Expo, held in Wellington and Auckland, New Zealand every year.
This year promises to the biggest and baddest pulp culture event to land in Auckland and thanks to our our friends at Armageddon we have two Double Passes up for grabs.
Armageddon Expo will be held in Auckland at the ASB Showground in Greenlane Auckland on the 23rd to the 26th of October 2015. And this year is super special, being the Auckland Expo's 20th Anniversary!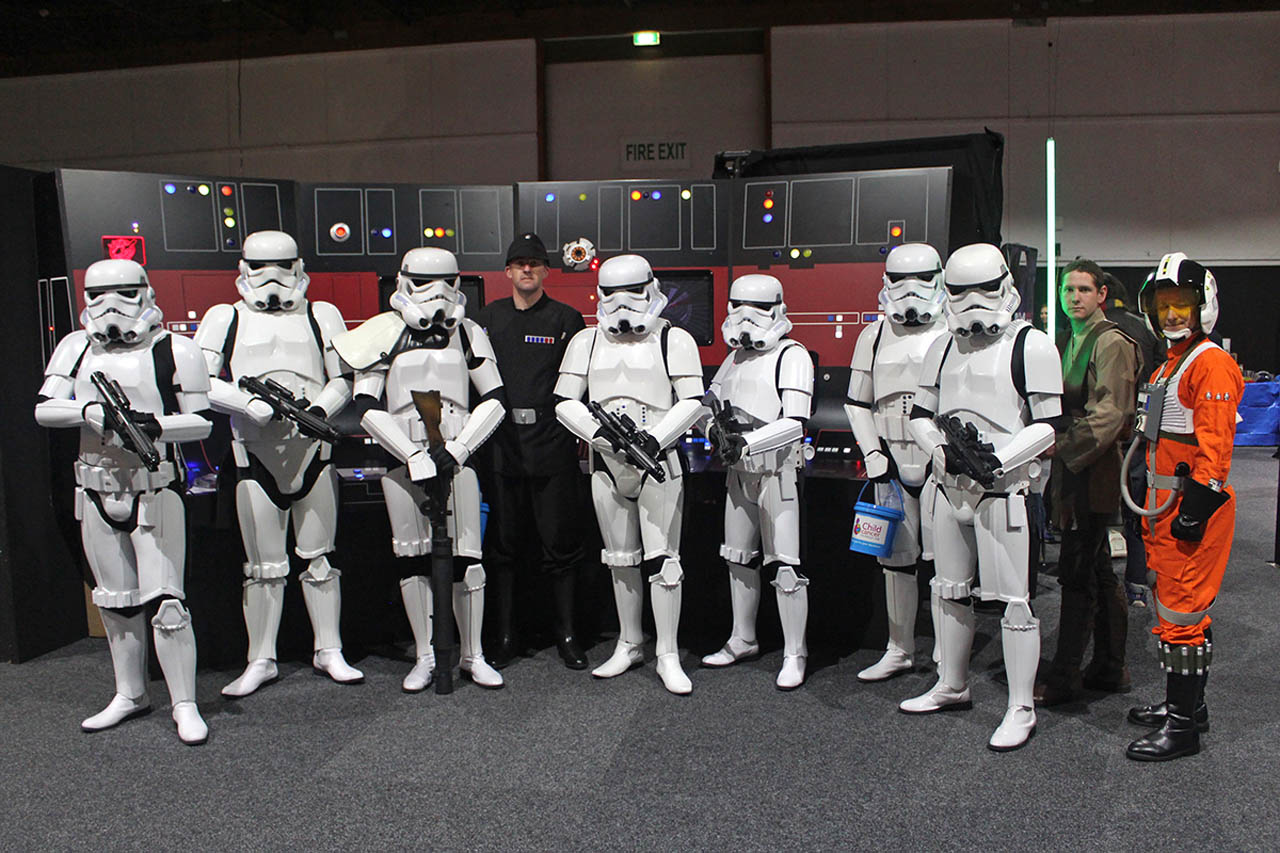 From video gaming to cosplay, anime, comics, wrestling through to TV and Movie Stars. Here's who you can expect to see at this year's Expo:
Natalia Tena – Harry Potter films, Game of Thrones
Dichen Lachman – The 100, Agents of S.H.I.E.L.D, Dollhouse
Jake the Snake Roberts – Classic WWF Wrestling legend
Casper Van Dien – Starship Troopers, Sleepy Hollow
Dina Meyer – Starship Troopers, Birds of Prey, Star Trek Nemesis, Saw films
Sean Maher – Firefly/Serenity, Arrow
Michael Rowe – Arrow
Richard Franklin – Classic series Doctor Who
Rick Cosnett – The Flash, Vampire Diaries
John Wesley Shipp – The Flash (1990/2014), Teen Wolf
Robert Maschio – Scrubs
Lou Diamond Phillips – Stargate Universe, Longmire, Young Guns, La Bamba
Maggie Roswell – The Simpsons
Ty Olsson – Battlestar Galactica, Supernatural
Nicki Aycox and Rachel Miner – the demon MEG in Supernatural
Paul Blackthrone – Arrow, The Dresden Files
Alex Heartman & Azim Rizk – Power Rangers: Megaforce
ANIMATION GUEST – Hal Rayle – Transformers, G.I. Joe, Teenage Mutant Ninja Turtles
ANIMATION GUEST – Courtenay Taylor – Fallout 4, Skylanders, Regular Show
ANIMATION GUEST – Chuck Huber – Dragonball Z, Yu Yu Hakusho
ANIMATION GUEST – Mela Lee – Rozen Maiden, Vampire Knight, Fate/stay night
ANIMATION GUEST – Stephanie Sheh – Sailor Moon Crystal, Bleach, Naruto
ANIME PERFORMER – Aimee Blackschleger – Japan based Anime singer, work includes Attack on Titan
COMIC GUEST – Christian Gossett – The Red Star, Electra: The Hand, Attica, The Warden
COMIC GUEST – Kevin Maguire – Justice League International, Captian America, X-Men
COMIC GUEST – Dave Johnson – 100 Bullets, Deadpool, Punisher Max
COMIC GUEST – Zander Cannon – Top 10, Smax, Kaijumax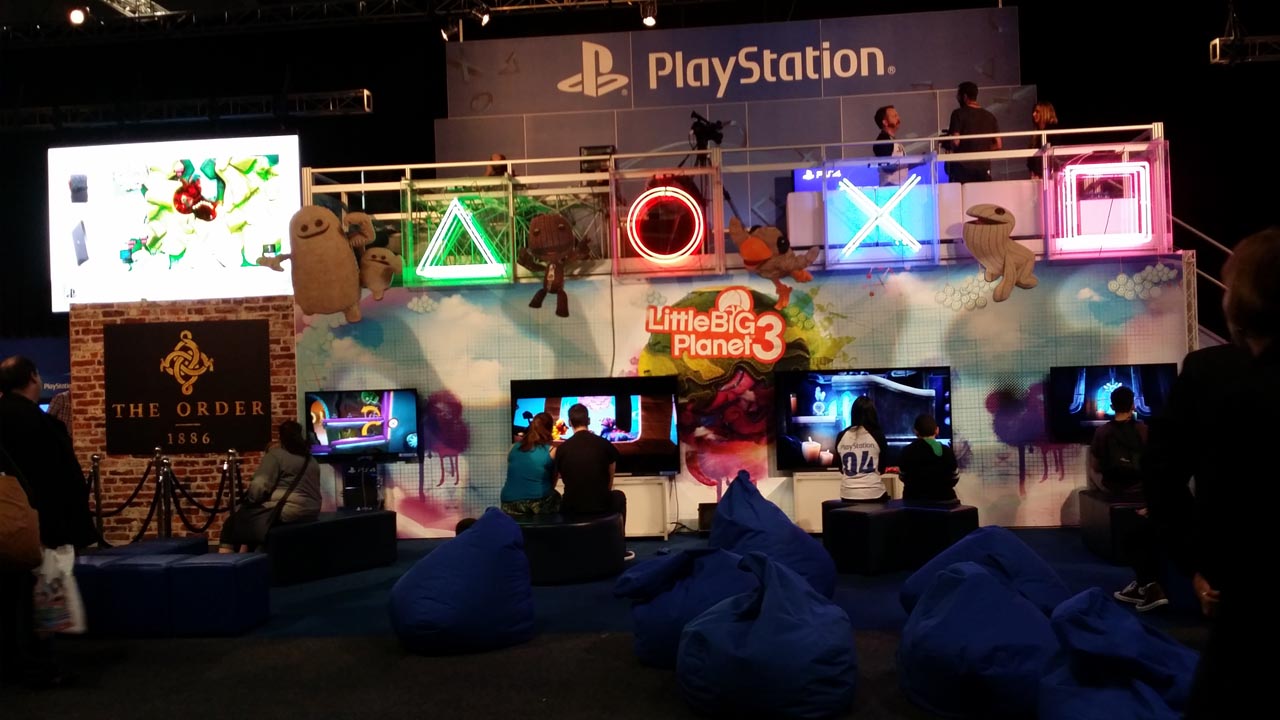 Be one of the first to get some hands on time with upcoming next gen games from PlayStation, Xbox, Activision, Bethesda, Ubisoft, EA Games and more!
Don't wish you were there, Enter now and get the chance to attend the Expo of Awesomeness!
To Enter our Armageddon Double Pass Giveaway you must tell us what your best Video Gaming Cosplay idea is.
Simple. There is no wrong or right answer, but please keep the answers brief and you can send us your answer by  placing a Comment below, hitting us up on Facebook, Tweet to us, or Email Us
Get your entry in NOW!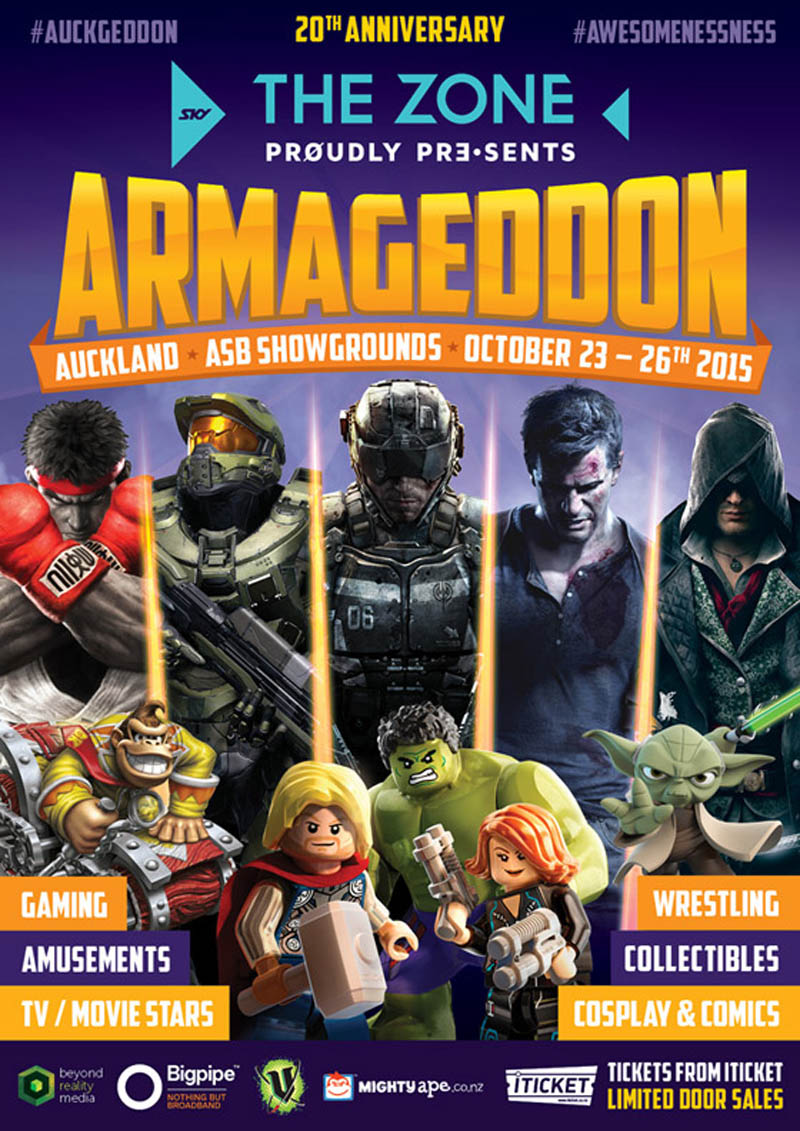 * Winner(s) will be randomly selected from those that Comment below / Facebook Comment / Email in accordance to the above question. Winner(s) will receive a Double Pass to Armageddon Expo in Auckland, New Zealand. Entries are only valid in New Zealand. Tickets are not transferable and it is up to the Winner(s) of this Armageddon Expo 2015 Competition to arrange their own transport to and from the Expo and accommodation in Auckland. Competition ends the 18th of October 2015. **Double Pass excludes entry on Saturday 24th of October, 2015.