Take a deep breath… Giana Sisters: Twisted Dreams – Owltimate Edition (GSTDOE) might be one of the longest gaming titles you'll see all year, but that length is proportional to both content and excitement. That's because a new version of the beloved platformer is heading to Nintendo Switch and it's bringing heaps of new content along for the ride.
The Owltimate Edtion contains the original Giana Sisters: Twisted Dreams as well as all existing DLC, including Rise Of The Owlverlord. But that's not all: five brand-new Levels and beautiful new story cutscenes between each level make this the best Giana Sisters outing ever. Also, famous german video game music composer Chris Huelsbeck and Swedish band Machinae Supremacy have created new tracks for the game.
Developed by THQ Nordic's Studio Black Forest Games, GSTDOE will be published by HandyGames, the latest family member of the THQ Nordic network. HandyGames will act as an independent publisher, focusing on small and mid-sized projects or 3rd-party indie games.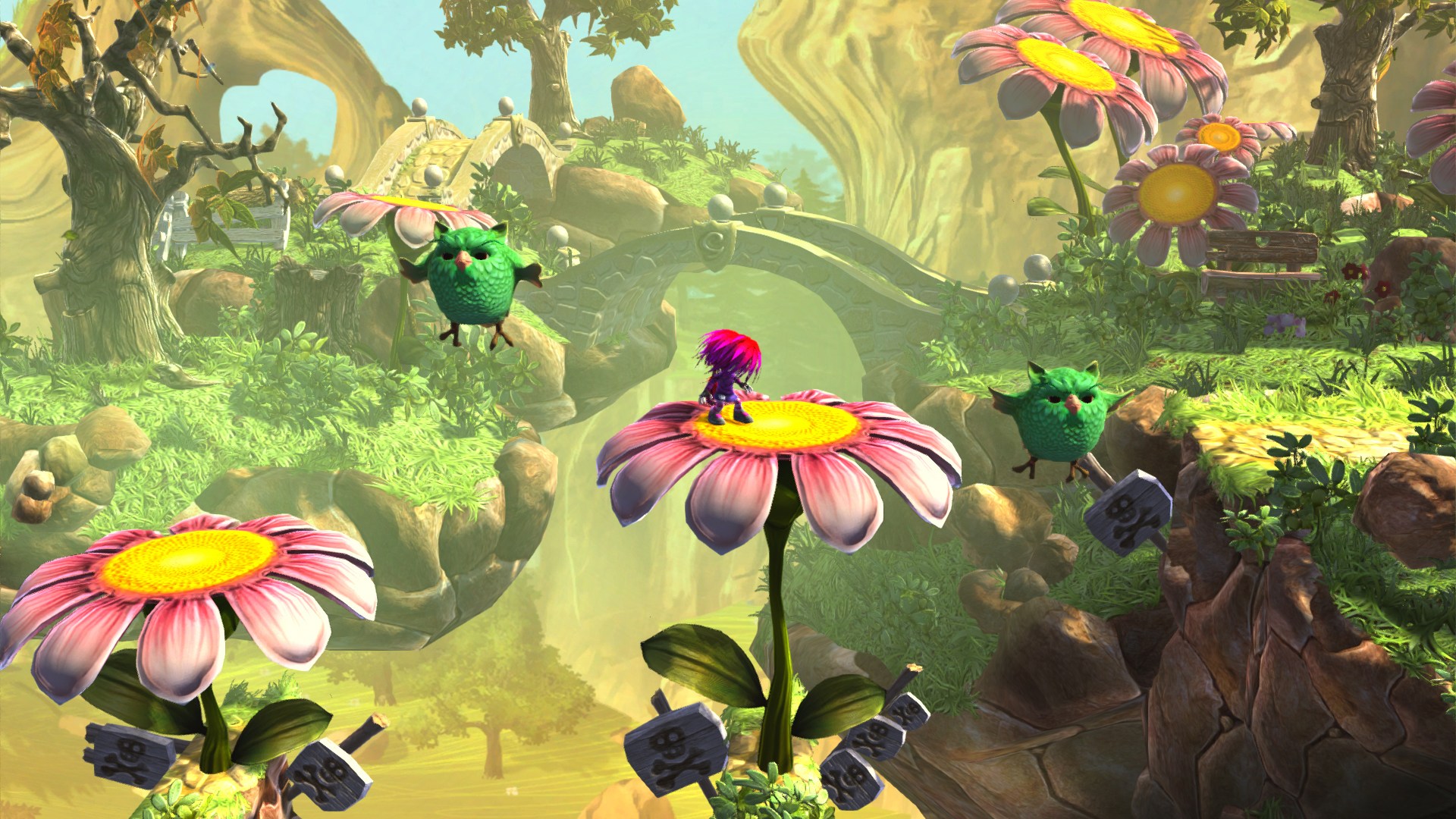 Giana Sisters: Twisted Dreams offers classic 2D platforming fun in meticulously detailed 3D environments. Players can turn cute Giana into a punk version of herself at the press of a button, transforming the game's star, the soundtrack and even the world. This overhaul isn't merely cosmetic: Giana's punk persona is a critical to overcoming obstacles and solving particularly tricky situations. In her sweet incarnation, Giana whirls gracefully over obstacles and opponents, but when 'punked up' she smashes through stone blocks with mighty dashes and can master her environment by bouncing off walls.
Giana Sisters: Twisted Dreams – Owltimate Edition is part of HandyGames' gamescom-lineup for Nintendo Switch and has a release date of the September 25, 2018.