New Zealanders' love of playing video games shows no sign of slowing down, as highlighted in data released today by the Interactive Games and Entertainment Association (IGEA).
The New Zealand video and computer games industry generated $548 million in the 2018 calendar year, posting a growth of 21 per cent, with strong performances from both the traditional retail and digital sectors.
Overall, sales in the physical retail sector hit the $143.1 million mark while overall digital sales generated $405 million, both were a 21 per cent jump on results from the previous year.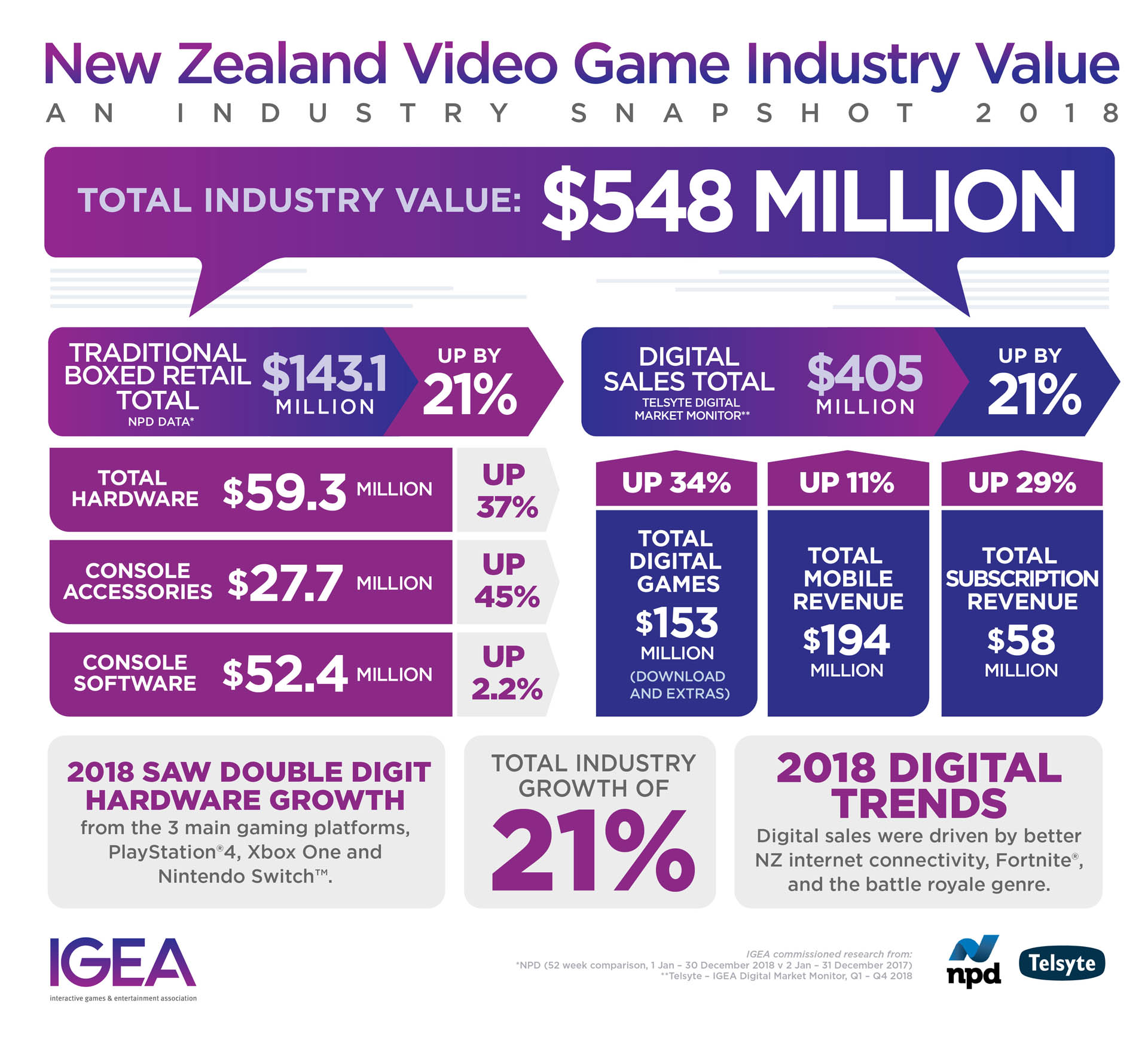 This includes physical retail sales reaching $143.1 million, and overall digital sales hit $405 million and within physical retail sales, there's been a significant growth come from the upswing in the sale of console accessories, up 45 per cent to $27.7 million in 2018.
Hardware sales still continue to outstrip software sales, with the former hitting $59.3 million, an increase of 37 per cent from the previous year and mobile is still the dominant category, generating $194 million, up 11 per cent.
"Once again the data shows New Zealanders' clear love of playing video games," said Ron Curry, CEO of IGEA. "The fact that the industry has rocketed through the half billion dollar mark is evidence of an industry in great shape. New Zealanders' are clearly engaged in playing games both physically and digitally, and they continue to find ways to upgrade and extend the life of their games and hardware, evidenced by the clear growth in console accessories sales.
"In the coming months we will be releasing our biennial Digital New Zealand 2020 report, 'The Power of Games', which will shed light on who plays games and why they play them, as well as offering insights into the use of games beyond pure entertainment."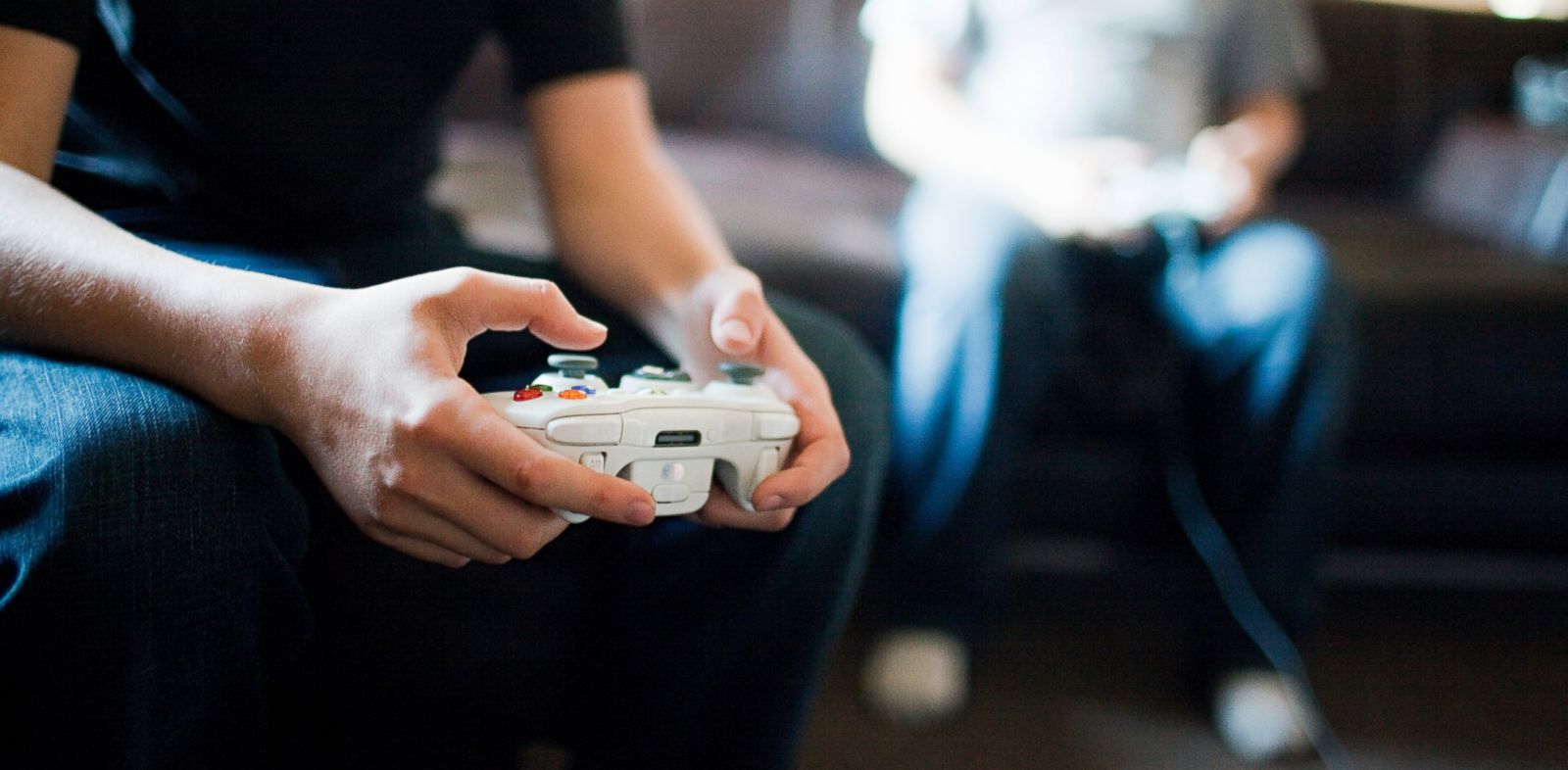 According to market research from Telsyte, overall sales in digital were again strong in 2018, with sales breaking the $400 million mark, reaching $405 million. The biggest increase was experienced by sales in mobile games, which generated $194 million in revenue.
Foad Fadaghi, Telsyte Managing Director, said: "Double digit growth in the digital and mobile games segments shows New Zealanders continue to have an unabated appetite for downloading their favourite titles to their devices, both in the living room and on the go."
Market data from The NPD Group shows that overall digital sales were augmented by sales in the traditional physical retail sector, with overall physical sales reaching $143.1 million. This growth was driven primarily by the increase in console hardware and console accessories sales, with console software also proving popular.
"Sales of physical video games continue to look strong in New Zealand. We saw a number of physical software titles break fastest-selling records, but the key take away from New Zealand's performance in 2018 was how prominent both Hardware and Accessories performed year on year. In 2018, we saw all three major gaming platforms are in double-digit growth in hardware, which is outstanding at this point in the generation," said Aidan Sakiris of The NPD Group. "This goes to show how strong the New Zealand video game market is, with double-digit increased spend across the majority of video games categories in 2018 year on year".
[rns_reactions]