Shane the Gamer had an invite to quiz the Lead Producer in one of the biggest titles in both PC and Console Gamng; Crysis. Now about to release it's third installment, we got the lowdown from the inside on what to expect.
*****
Michael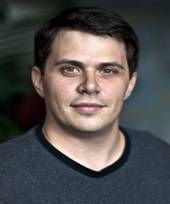 Elliot Read – Crysis 3 – Producer – Crytek
A native of Vancouver, Canada, Michael assumed the role of Producer on Crysis 3 in April 2012. He arrived at Crytek after five successful years with CCP Games, where he applied his diverse talents as a Live Streaming Producer, Game Master, Creative Services Production Manager and Conventions Director on titles including EVE Online, DUST 514, and World of Darkness.
An avid fan of Team-Based Multiplayer FPS and Action RTS sports games, Michael worked in the music industry for five years before making the switch to videogames and has previously lived in New York City, Reykjavik and Atlanta en route to Frankfurt.
*****
Shane the Gamer: Crysis is an epic and well known franchise, what inspired this third chapter?
Michael Elliot Reid: It was always planned as a Trilogy, even back in 2007.
We are ending it (at this stage) with Crysis 3 and even though its not done yet, we wanted to end the story off with a bang.
Shane the Gamer: What can fans and/or newcomers to the series expect with Crysis 3?
Michael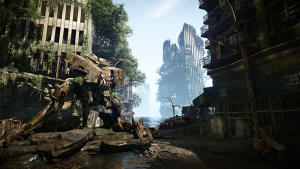 Elliot Reid: Crysis 3 over say, 1 or 2 is a great entry point (for newcomers).
It combines elements from the first two games, has an added Tutorial for suit modes, the story is more compelling, a bigger focus on dynamic style, not only with weapons, Nano suits, (which are) customizable, but there have been improvements on A.I. and its opened it up for a more immersive gameplay.
Shane the Gamer: Crysis (the original) was synonymous with PC GC meltdowns. There was an Achievement/Trophy on the console version that highlighted this. Can PC Gamers expect to have to upgrade their GC's and how did you get it to run successfully on the lesser spec consoles?
Michael Elliot Reid: We have released system specs recently. (See below for Recommended and Minimum Specs)
It will be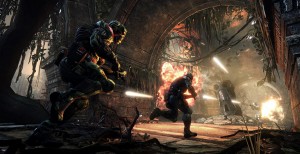 Direct X 11 capable, but also somewhat backwards compatible to slightly lesser version of Direct X.
However it is of the high end in order to achieve the graphical level that we wanted. We are thinking of tomorrow, pushing PC hardware hard, its the future of gaming and that's where we are at
Shane the Gamer: Will there be a follow on from the previous Crysis' to tie in to number 3?
Michael Elliot Reid: Yeah it does tie in the large span in the story of years 20+, through to the beginning of Crysis 3.
A 'new' old character returns called Psych from Crysis 1 and Crysis warhead. This chapter reflects back to the history of the franchise and has some really big story reveals. A great Sci-Fi piece; easy to follow and epic.
Shane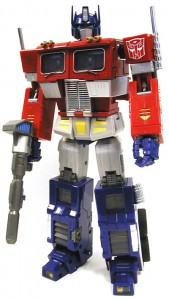 the Gamer: If you had to promote Crysis 3 in a few words, what would they be?
Michael Elliot Reid: Hmmm… to sum it up;Dynamic gameplay that sticks out. People will enjoy multiple ways to play and the story and the multiplayer side is more of a refined experience than it was in Crysis 2.Definitely the storyline.
Shane the Gamer: What was your favourite Toy as a kid?
Michael Elliot Reid: Transformers.
*****
Crysis 3 system requirements (minimum)
CPU: 2.8 GHz dual core processor, Intel Core 2 Duo or AMD Phenom X2 or better
RAM: 2GB
Graphics: DirectX 10 graphics card with 1 GB RAM, Nvidia 400-series or AMD Radeon 5000-series.
Operating system: Windows Vista
DirectX 9c sound card
16 GB free hard drive space
Crysis 3 system requirements (recommended)
CPU: 2.4 GHz quad core processor, Intel Core i5 or better
RAM: 2GB (4 GB for 64-bit operating systems)
Graphics: DirectX 11 compatible video card with 1GB RAM, Nvidia GTX 500-series or AMD 6000-series or better.
Operating system: Windows 7, Win 7 64-bit is preferred
DirectX 9c sound card, dedicated audio card is preferred
16 GB free hard drive space