For over 30 years, The Simpsons television show has been a part of pop culture, providing hilarious insight into suburban family life.
This season, Vans honours The Simpsons with a vibrant collection of footwear, apparel and accessories that celebrate iconic moments from the historic series.
The Vans x Simpsons collection celebrates the Simpsons family (Homer, Marge, Bart, Lisa and Maggie) with depictions and references that diehard fans will appreciate. The entire Simpsons family makes an appearance on the outside of the Sk8-Hi, with the iconic checkerboard print on the medial in signature shades of blue and yellow.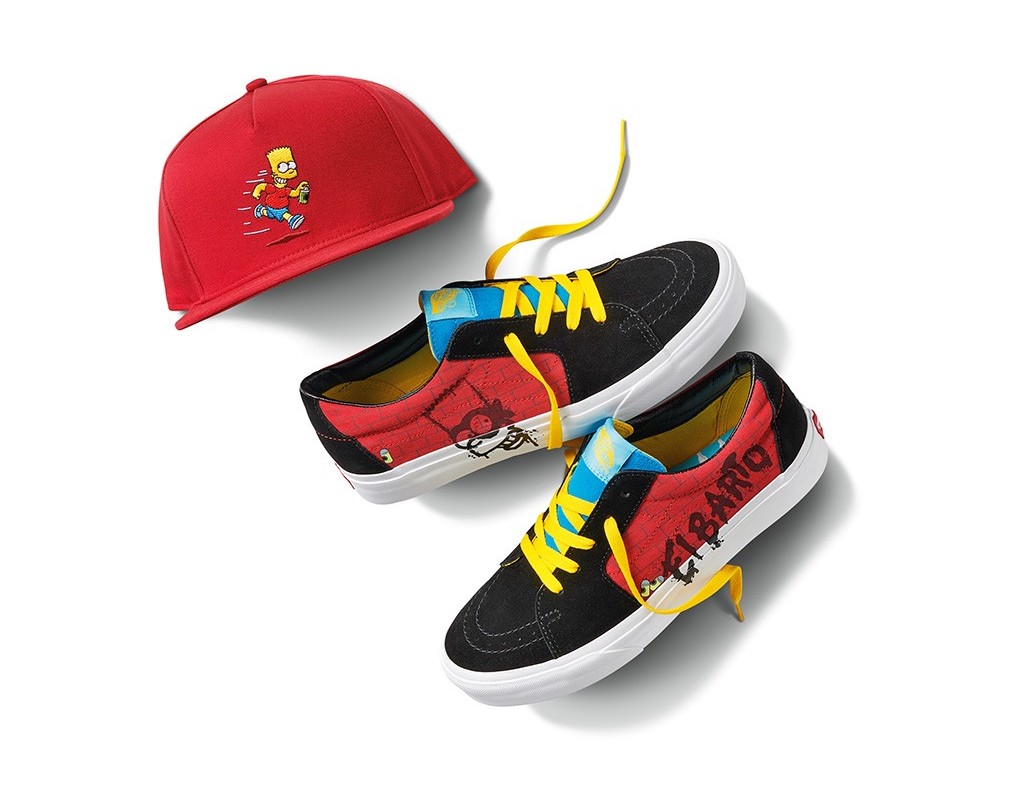 Bart's pranks carry over to the pack's Sk8-Low style which showcases a red brick medial tagged in Bart's "El Barto" signature plus a graffitied self-portrait.
The footwear assortment is rounded out with eight more styles that pay homage to beloved Simpsons characters. Moe and the Bouviers occupy Old Skool colourways while Itchy and Scratchy get a toon-filled Era style. Lisa is featured on a lavender Sk8-Hi, while Mr. Plow rightfully resides on a Sk8-Hi MTE style.
With the collection's apparel line, fans of the show will find a variety of women's and men's styles.  The Lisa Fleece features a purple colour block fleece crew with raglan sleeves and bright "Lisa Simpson for President" on the back and front chest. The accompanying Simpsons Check Backpack features Vans' iconic checkerboard print in Simpsons-inspired yellow, featuring close-ups of Lisa's face and a rubberized logo patch on the front zip pocket. The Lisa look is complete with a "Lisa 4 Prez" short-sleeved tee.
For the men's apparel, The Simpsons short-sleeve tee features a logo on the chest and a family scene on the back, a tribute to the show's famous couch gag intro.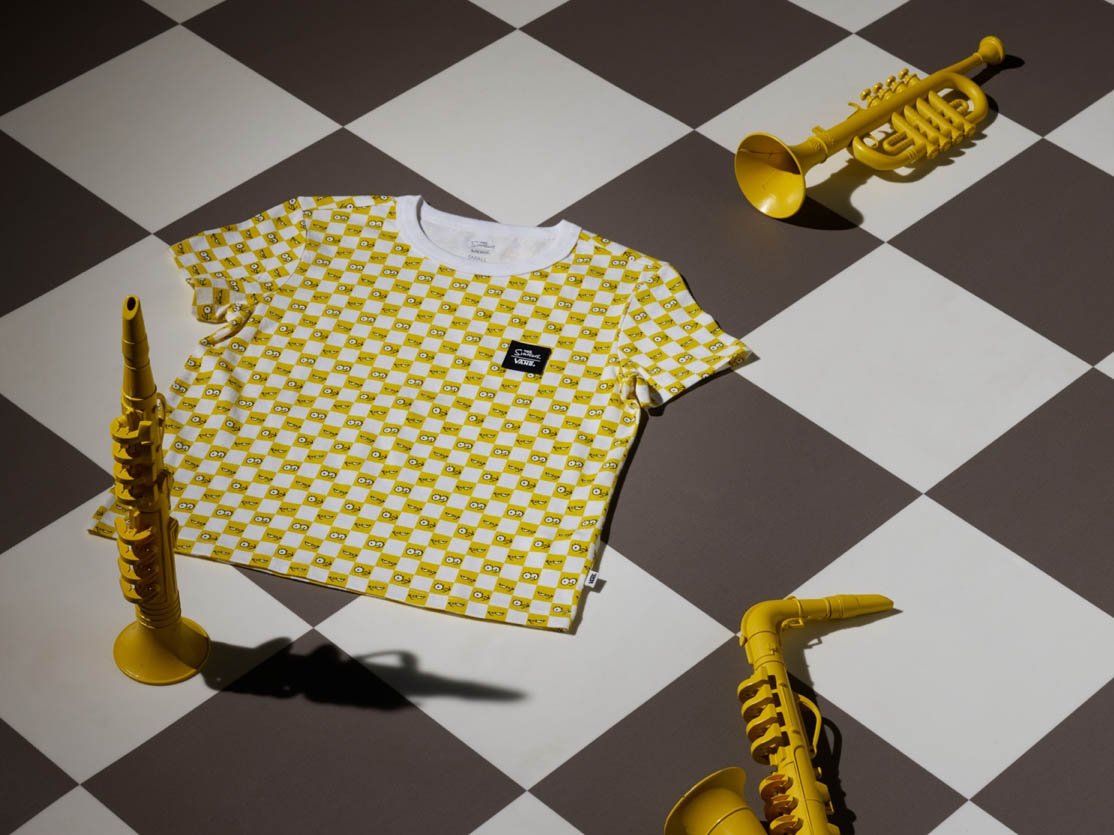 The collection offers a variety of short-sleeve tees that can be accessorised with a yellow checkerboard bucket hat or the Krusty bright yellow snapback.
Pull on some Simpsons checkerboard crew socks to complete the look.
The Vans x Simpson Collection will be available beginning on August 15, 2020 at Van's official website.
Be a supporter of STG
Everyone that works on STG is a volunteer. If you like the site and it's contents please think about donating. Even a small amount helps keep the servers running.