Samsung adds play time to work time and offers up smarts to go along with your desktop with their 32 inch M5 Smart Monitor.
The FHD (1920 x 1080) is not your typical computer monitor.
Coming with a full sized remote the M5 Smart Monitor comes with entertainment and Microsoft 365 apps built in.
Switch from boring work related stuff to your fav show on Netflix – or if you can't take a break just yet (even a sneaky one) you don't necessarily need to be tied to your desk with remote access to the Microsoft apps.
The remote that it comes with has Bixby voice command. giving this a test took a few goes before Bixby got it right.
A tactile speak button on the controller works fine – it was Bixby just not quite understanding commands properly. Eventually it got there.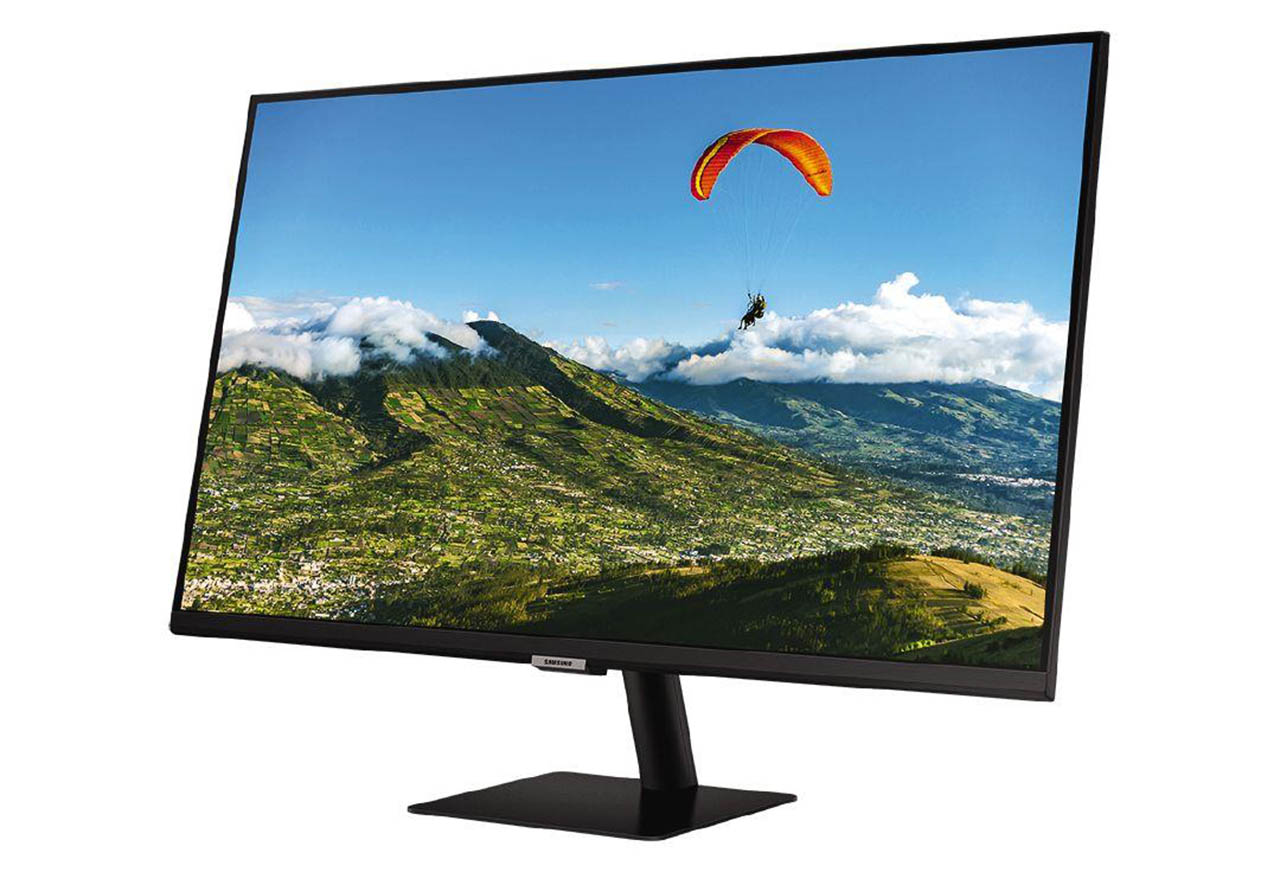 While it does have a 16:9 ratio and HDR it missed out on 4K or even 8K gloriousness to the likes of their Smart TVs.
There are x2 HDMI inputs, one being ARC and x2 USB 3.0.
There is a small amount of DIY where you're going to need to place the monitor stand on – but easy enough with a couple of screws.
Samsung also include an HDMI cable and of course AC.
As a desktop monitor the M5 Smart Monitor fits the bill. It's sharp and high res enough for most (60Hz refresh).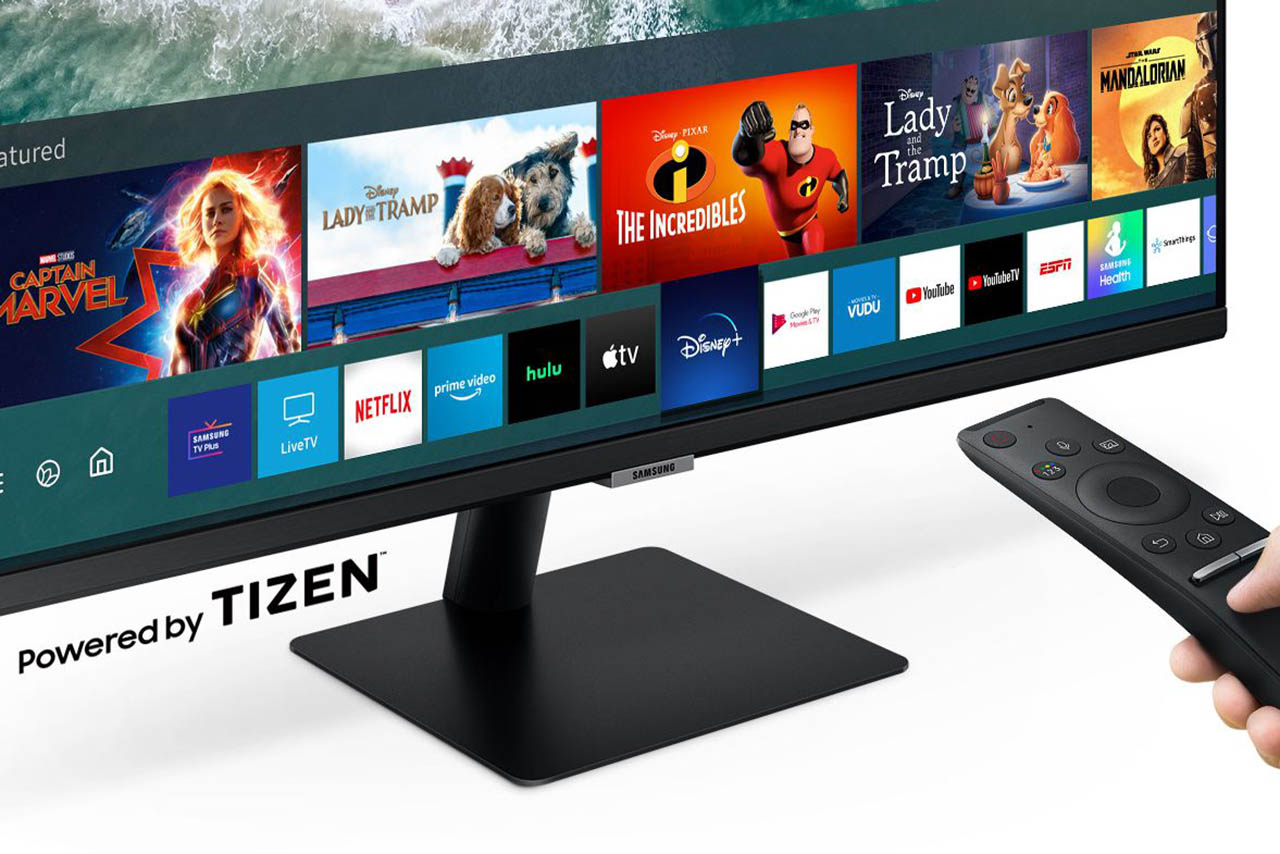 The same can be said for streaming your media apps – but if you're going to use the M5 in a larger room for your series binging it's not going to cut it. It's surprising how small 32 inches has become in one's living room.
Same can be said for gaming. The M5 Smart Monitor is not ideal for either PC or console gaming if you want that visual detail.
But this is not really what Samsung had in mind when they produced the M5.
A one stop monitor, the M5 Smart Monitor will also connect wirelessly to your Samsung smartphone and utilizes DEX without the cables.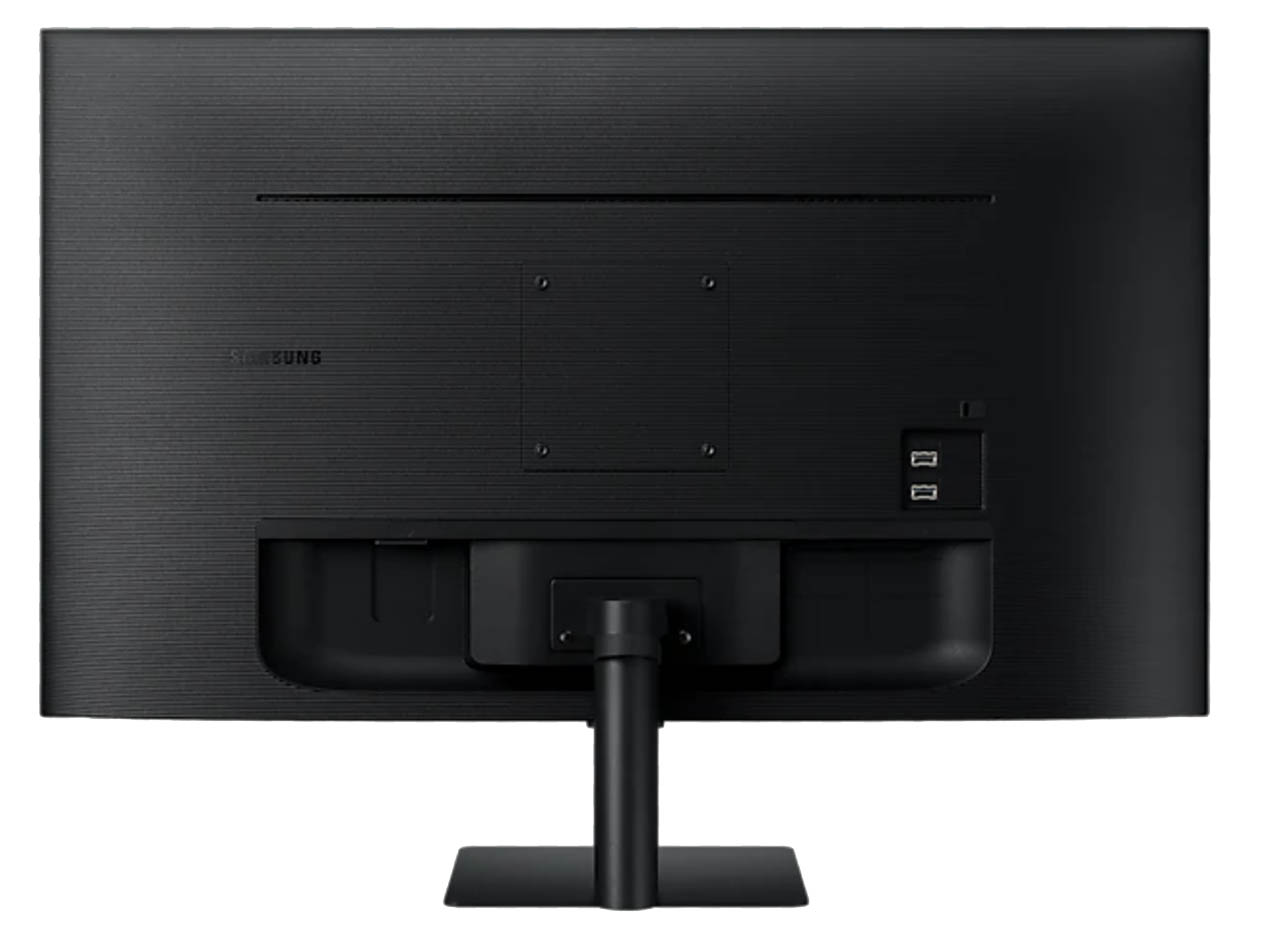 I would have like to see more connectivity options such as Display Port and USB-C, perhaps we will see those in future models.
In all the M5 Smart Monitor does exactly what it says. It's a mid range desktop screen with entertainment media apps built in. A hybrid in the computer monitor market.
Priced surprisingly pocket friendly it's perfect for students who are staying in a dorm or flatting, for those working from home that find themselves chained to their desks or for you if you're wanting something a little different and convenient.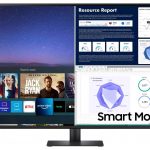 Samsung 32″ M5 Smart Monitor Review