Your home cinema has never sounded or looked this good.
Harman Kardon audio is top shelf stuff, and their top-of-the-line Citation Multibeam 1100 Soundbar is definitely no exception to this rule.
Larger than I expected, you will need a decent length TV cabinet to accommodate the 1150 x 65 x 130mm (WxHxD) footprint this beast will take, and it's a heavy beast at 4.6kg.
Speaker outputs are found on either side and the sockets for power, HDMI passthrough and ethernet are located at the back.
But it is under the fine dark grey mesh fabric covering where the magic is held.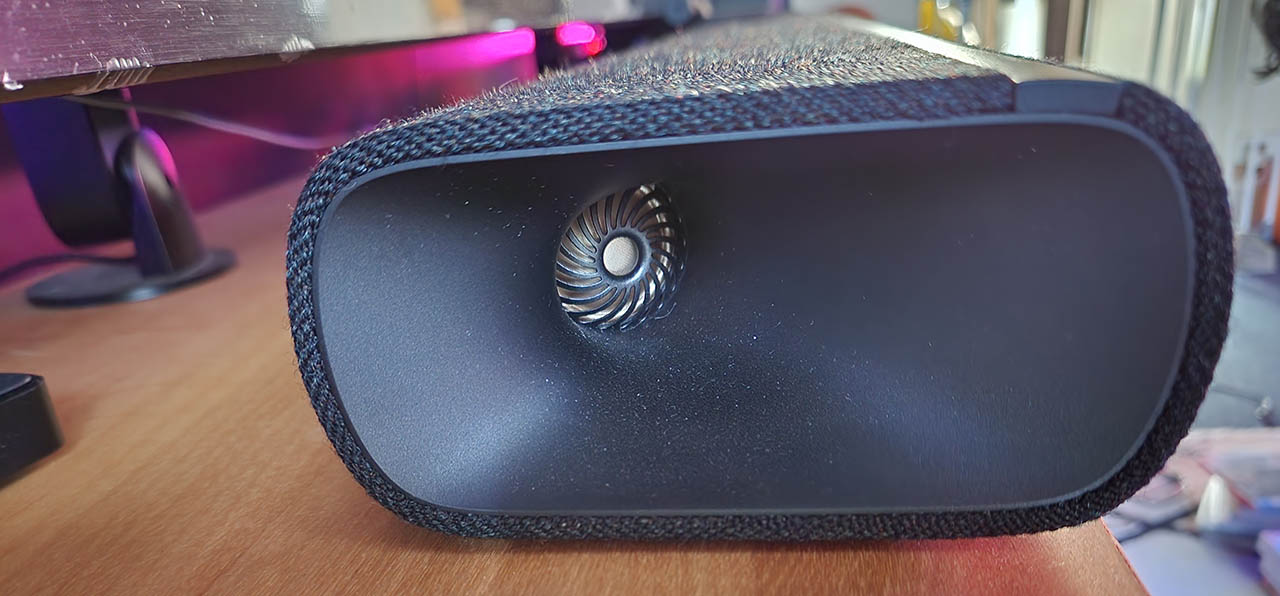 The Citation Multibeam 1100 has 11 drivers built-in to produce an almost other-worldly audio experience in a true 3D soundscape.
Dedicated firing up channels ensure that you get an ultimate 360 sound experience. And you absolutely do.
From the box the setup is real easy. It's almost plug or wirelessly connect and play.
You can opt to stream via Bluetooth, doing this your audio experience will vary. From an Android device audio was amazing, but from iOS (Apple) sounded a bit flat for media streaming, until the iOS device played a Lossless track from the Apple store. Then it got really impressive.
Audio output always reflects your source.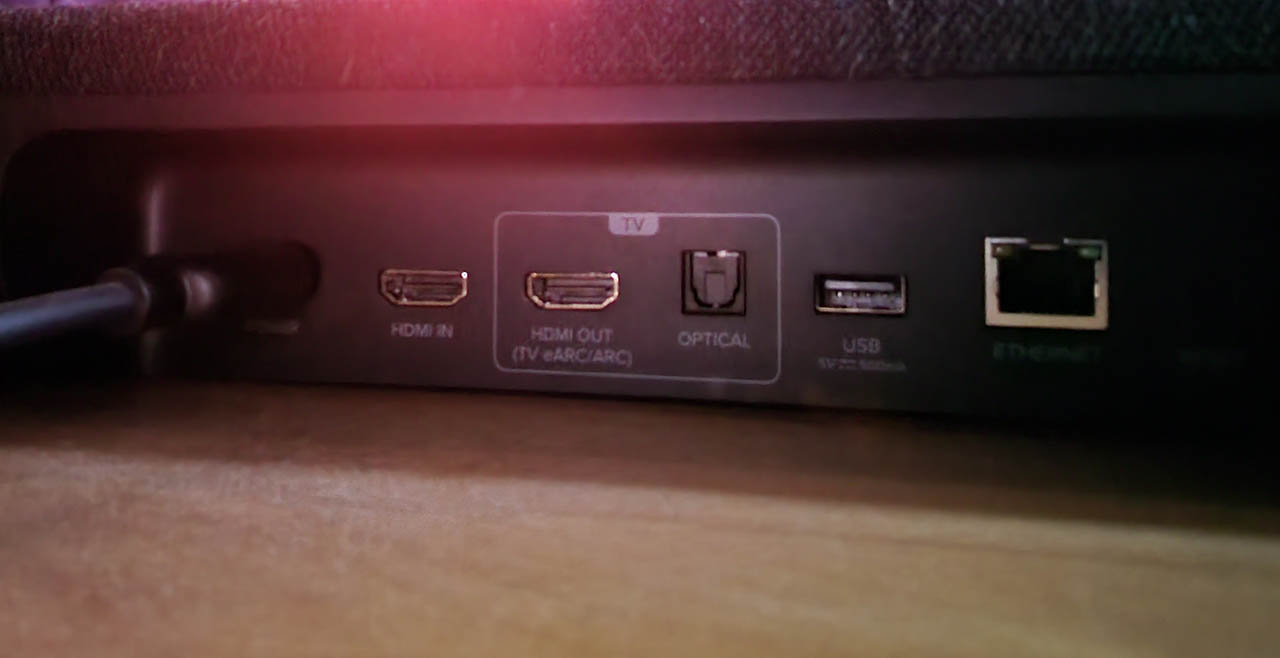 Gaming and media streaming (Netflix, Disney+, Prime) put my current (and now aging) 7.2 Muteki Surround system to shame.
Using Multibeam technology the Citation Multibeam 1100 will scan its surroundings upon first set up, discovering which in-built speakers to use, where obstacles are that may cause an audio barrier and tweak itself for the optimal audio output based on your environment.
There's a small touchscreen on top of the Soundbar. This will assist you with your first set up as well as general audio controls and audio settings.
If you have the Citation Sub, this Soundbar will seamlessly and of course wirelessly pair. Unfortunately, I did not receive the Sub for this review.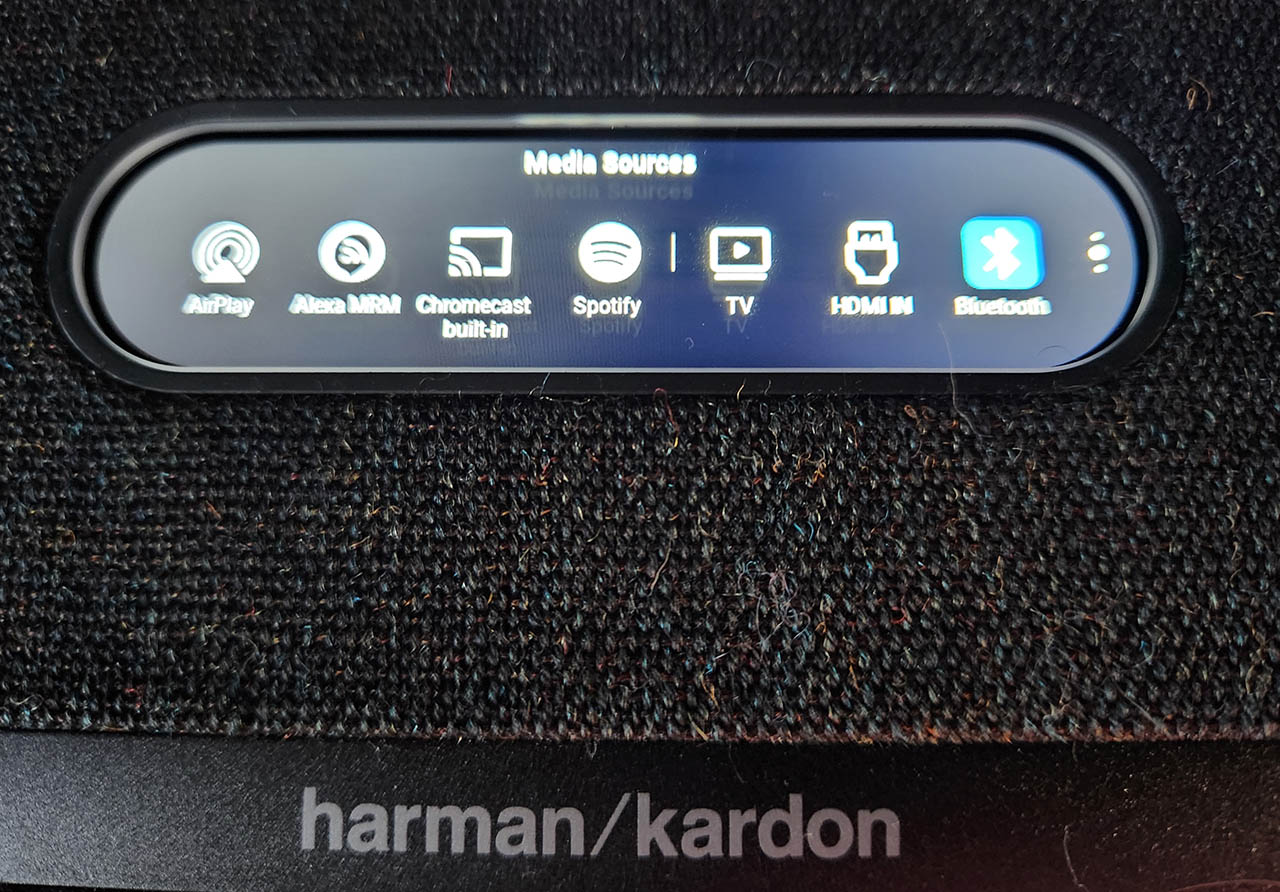 This said, the Soundbar itself produces HQ Dolby Atmos audio and manages to put out a rumble all on its own.
Loud? Yep. The Citation Multibeam 1100 can rattle a few windows. Perfect for gaming and immersive cinema-like experience.
There's also a full function remote control. However Harman Kardon have made the Citation Multibeam 1100 smart assistant savvy. You can connect the Soundbar up to either Amazon's Alexa or Google Assistant to voice control.
This is an absolute must have for any serious home cinema audiophile.
While it does require a bit of leg room on any given surface, it is certainly less chunky and space hogging than some surround systems (looking at you my current Muteki 7.2).
The Harman Kardon Citation Multibeam 1100 is pricey, but you're not getting a run-of-the-mill Soundbar here, you're investing in an intelligent speaker array system that packs in a 360 degree soundscape worthy of a true theatre experience.
Harman Kardon's Citation Multibeam 1100 Soundbar is home cinema, home audio smarts like you have never experienced before.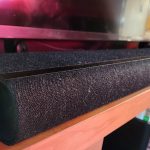 Harman Kardon Citation Multibeam 1100 Soundbar Review