Genius have been around since 1985, since their first computer mouse product released in that year.
Today Genius have informed us here at STG what they will be revealing at this year's (2018) CES.
First up is the Genius Smart Keyboard. If you have a passion for productivity then the release of Genius Smart keyboard has the answer for you. It redefines keyboard productivity by having you to type less but do more with your daily tasks for a saving of 50% or more time. It offers twelve Genius Smart Keys and serves as shortcuts or "bookmarks" for your frequently used apps, apps' functions, files or websites that you can launch with a single keystroke without further typing. It's "Smart" to automatically switch the Smart Keys mapping "unique" to that application that you just invoke. Instantly you have a keyboard which has more keys than you see.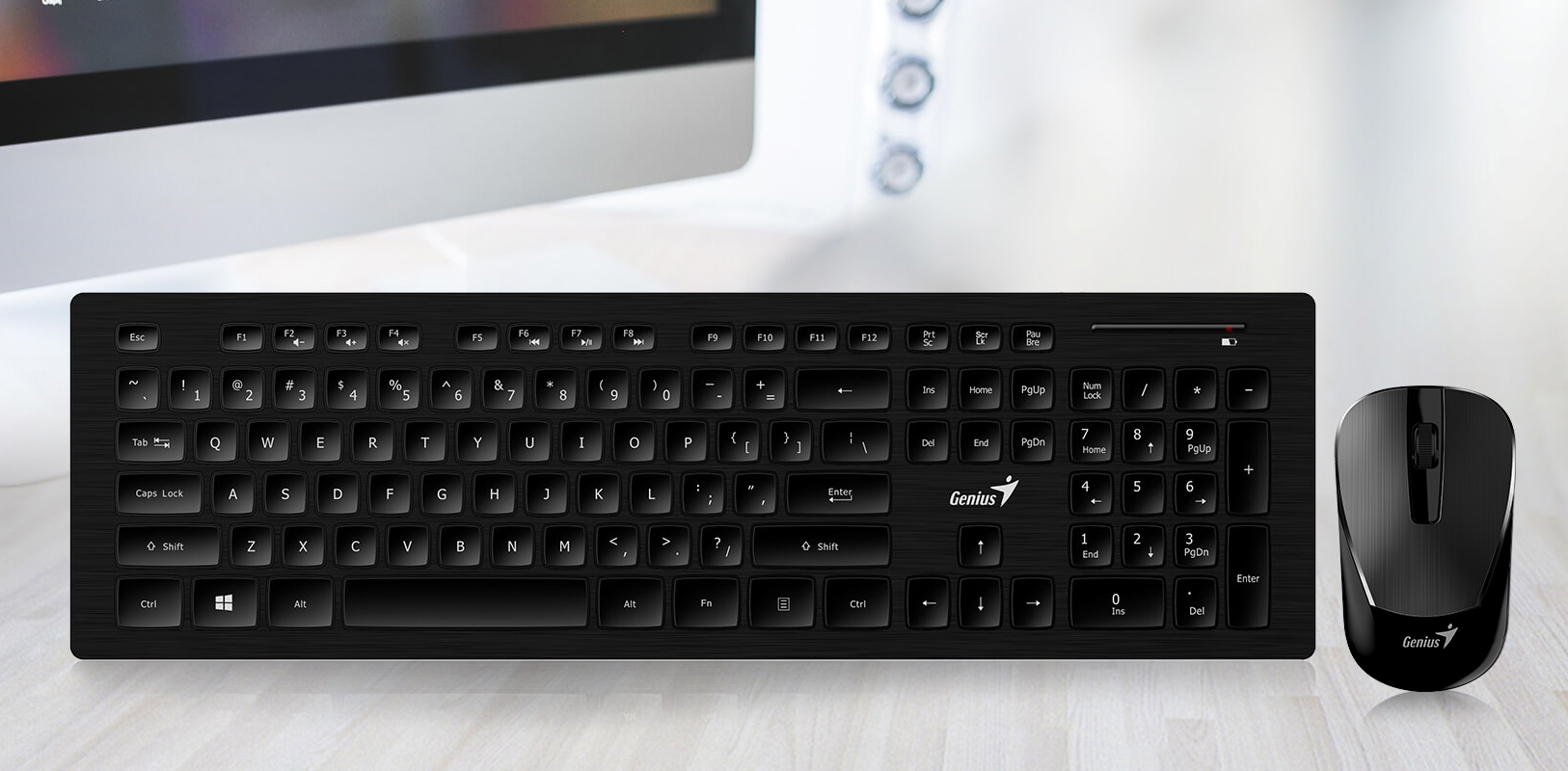 Additionally, the Genius LiveSound Headset offers up for True-to-life sound. The Genius HS-610 headset is designed to deliver deep, rich and powerful sound as if you are alive in a concert. While you are immersed with the deep bass driving the beats of the music, the headset also plays crisp and crystal vocal like the singer is singing next to you. The comfort of HS-610's cover-the-ear cups and noise-cancellation design let you have total music enjoyment without worrying about surrounding noise.
Try it, listen to it, feel it and believe in it.
Genius is also releasing two webcam models, the QCam and ECam, to update its video webcam lineups. It not only delivers 1080p HD video, but it also equips with a pair of noise-reduction mic for clear sound capture. QCam has a detachable mini-USB connection which is easy-to-connect and cute to carry around. The ECam has a sturdy look-n-feel which fits nicely to your desktop or laptop computer. Both webcams are plug-n-play without additional setup and works seamlessly with popular video messaging and conferencing applications.
Together with those recently announced and shipped products as described below, Genius offers a complete portfolio of personal peripherals to bring better user experience to users when connecting the digital world.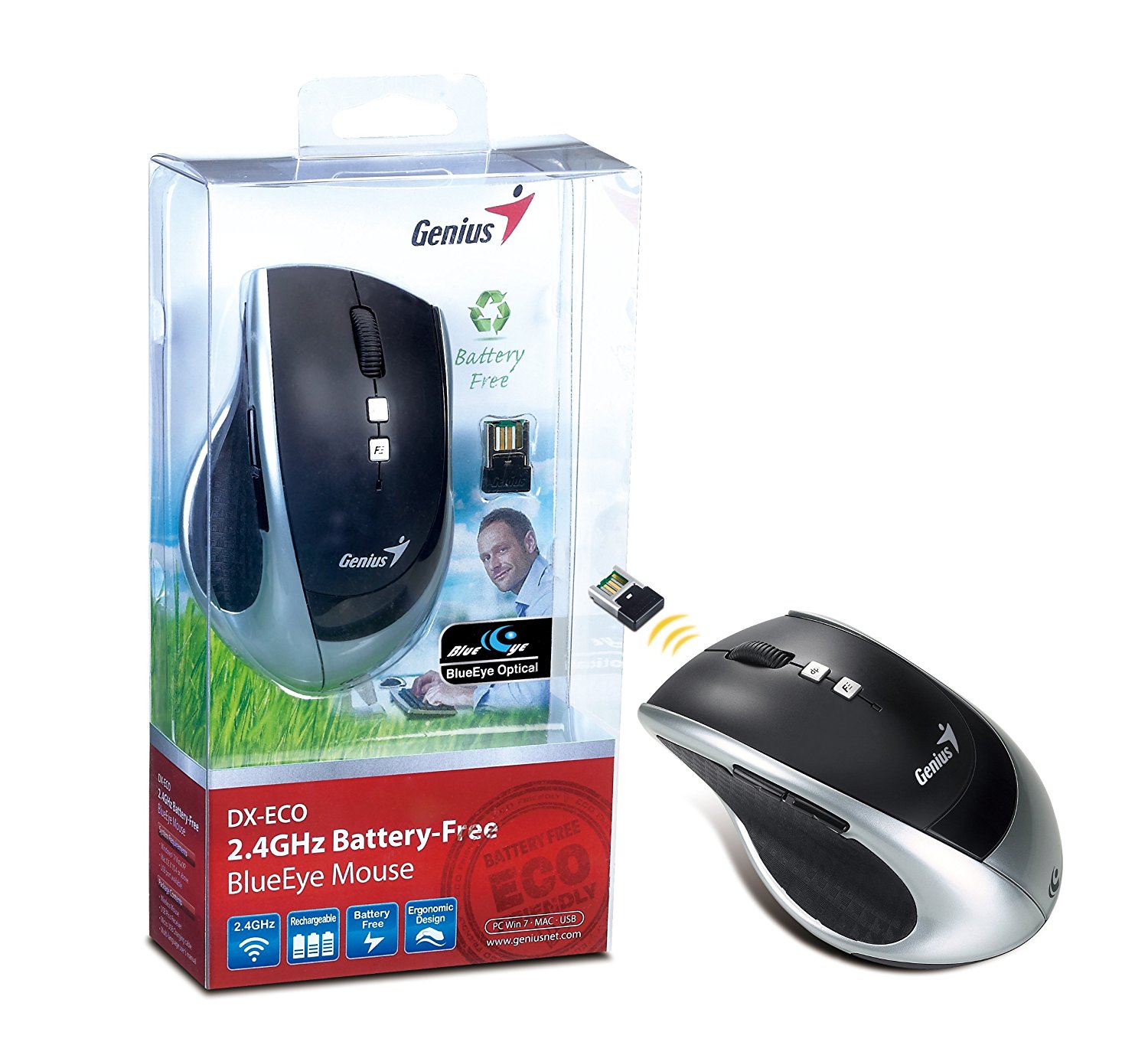 To compliment the Smart Keyboard, Genius are also showcasing and releasing their ECO-8000 series of the latest Genius Wireless Mouse with rechargeable battery offers you a piece of mind when you need a dependable mouse without worry running out of battery. It firmly stands behind the plug-n-play philosophy. This ECO mouse's extended battery life and secured charging safety design can simply be recharged with a regular USB cable and adapter. It also comes at a right time when the world is seeking everyone's help to protect our environment by reducing the disposal of electronic waste like the regular mouse's batteries.
The Genius Touch Pen, being the first of its kind offers the incredibly smooth writing experience with the push and write design as you would do with your normal pen. There is no pairing required. Simply think of it as your finger to your digital touch device but offers better accuracy or eye sight alignment, or when you need to write with glove on. Together with the pen, Genius also announces the companion software application, PENPAL, to raise your writing experience and its seamless integration with your favorite social app allows you to write and share your thoughts and ideas with your friends instantly.
Genius' Mobile Theater will ensure your home entertainment can be enjoyed where ever you are. A Mobile Soundbar which delivers the cinema-like sound effect on-the-go with over 10 hours of movies (5~6 movies) non-stop movie watching experience in a single charge. It's powerful surround sound and the extra base makes everyone feels as if the cinema is following you around. When it is switch to music mode, you will be in total enjoyment for the crystal-clear vocals as if you are alive in a concert. The unique handle makes carrying this mobile soundbar around handy. Test drives today for the incredible listening experience.

Genius has not forgotten about gamers. Their Smart Keyboard (GX-Gaming Series) K10 gaming keyboard delivers the mechanical keying experience that a lot of gamers are looking for. The RGB backlit with different breathing pattern elevates the gaming mood. Together with the latest SmartGenius App, the K10 is instantly converted into a Smart Gaming Keyboard with game specific macro and character profile for customization to raise your gaming skill and grow your gaming experience.
To join the keyboard is the Premium 7.1ch Headset (GX-Gaming Series). This HS-G680 headset is the top of the line gamers' favorite. The 7.1 channel surround sound enables gamers be more alertness to the gaming environment from all angles. Try it, hear it and have fun in the games.