Apple are back to their innovative ways with todays introduction to us here at STG of their new iPad Pro with an all-screen design and next-generation performance, marking the biggest change to iPad ever.
The all-new design pushes 11-inch and 12.9-inch Liquid Retina displays to the edges of iPad Pro and integrates Face ID to securely unlock iPad with just a glance. The A12X Bionic chip with next-generation Neural Engine in iPad Pro that outperforms most PC laptops, and offers a new USB-C connector, Gigabit-class LTE and up to 1TB of storage to enable powerful new mobile workflows. With over a million apps designed to take advantage of the large Multi-Touch display, including next-generation apps like Photoshop CC on iPad (coming in 2019), the new iPad Pro will push what you can do on a computer further than ever before.
A second-generation Apple Pencil magnetically attaches to iPad Pro and wirelessly charges at the same time. A new touch sensor built into Apple Pencil detects taps, introducing an entirely new way to interact within apps. The new Smart Keyboard Folio features a streamlined design that's adjustable for added versatility. The new iPad Pro, Apple Pencil and Smart Keyboard Folio are available to order starting today and will be in stores starting on Wednesday, 7th of November 2018.
"The new iPad Pro is a huge step forward for powerful, creative, mobile computing; it has an all-new, thinner design; speeds through projects with the super-fast A12X Bionic chip and unlocks with a glance using Face ID in any orientation — while you're sitting or standing, with iPad Pro on your desk or lap, with the new Smart Keyboard Folio and new Apple Pencil," said Philip Schiller, Apple's senior vice president of Worldwide Marketing. "There has never been a mobile device anything like the new iPad Pro; it has a gorgeous edge-to-edge Liquid Retina display that curves into the corners, breakthrough performance that outperforms most laptops, Face ID, support for the new Smart Keyboard Folio and new Apple Pencil, advanced new cameras and sensors for the best AR experiences ever in any device, a high-speed USB-C connector, louder speakers, faster wireless and more, all packed into a thinner device that has up to all-day battery life and is 25 per cent smaller in volume."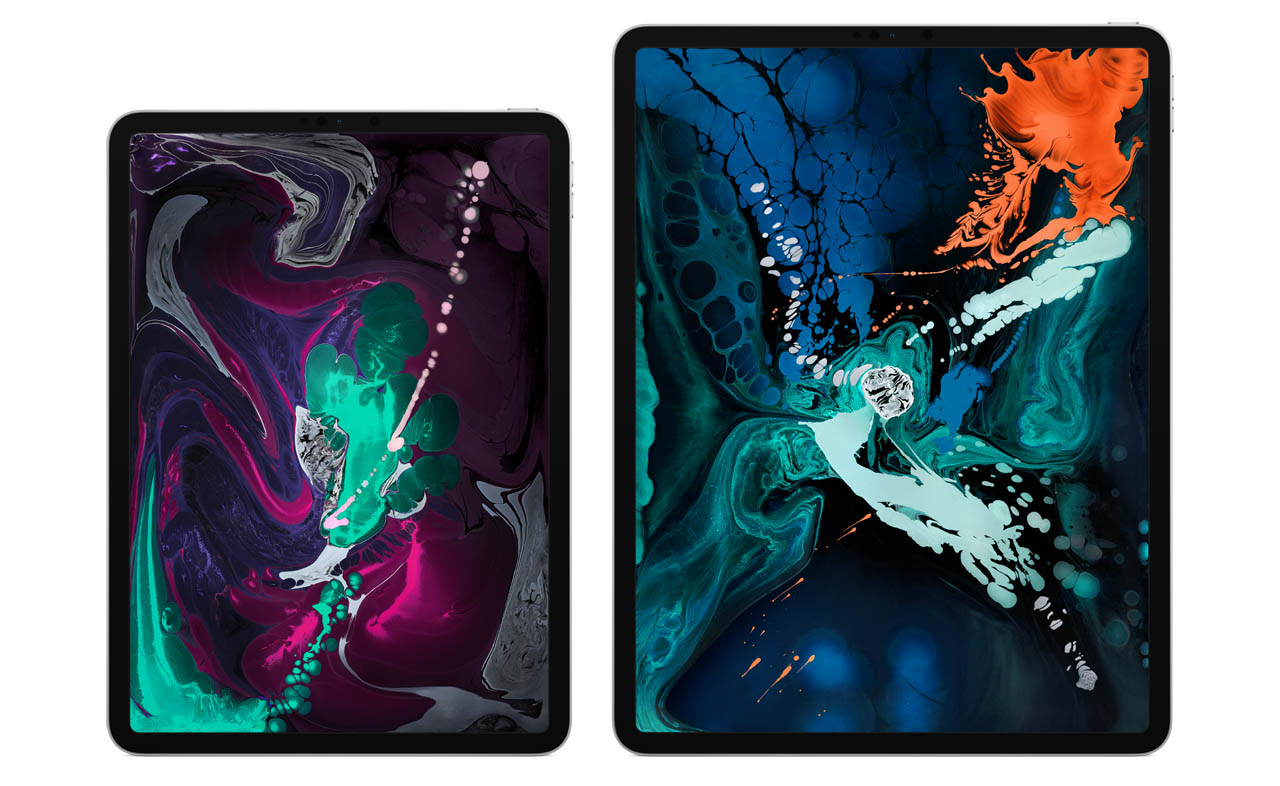 iPad Pro features the world's most advanced display — a stunning edge-to-edge Liquid Retina display with rounded corners that follow the curves of iPad Pro's unibody enclosure. With precision-milled glass, advanced pixel masking, subpixel anti-aliasing and a new backlight design, the new Liquid Retina display in iPad Pro is Apple's brightest and most colour accurate iPad display, featuring wide colour support, True Tone and an anti-reflective coating for a natural, accurate viewing experience indoors and out. ProMotion technology automatically adjusts the display refresh rate up to 120Hz for ultra-smooth scrolling and incredible responsiveness on iPad Pro.
The new 11-inch iPad Pro packs a bigger display with more pixels in the same footprint as the 10.5-inch model, yet still weighs less than 500 grams. The new 12.9-inch iPad Pro places the largest display of any iPad into a more portable package — a massive 25 per cent reduction in volume. Both models are just 5.9 millimetres thin — the thinnest iPad design ever — making iPad Pro now even easier to take with you.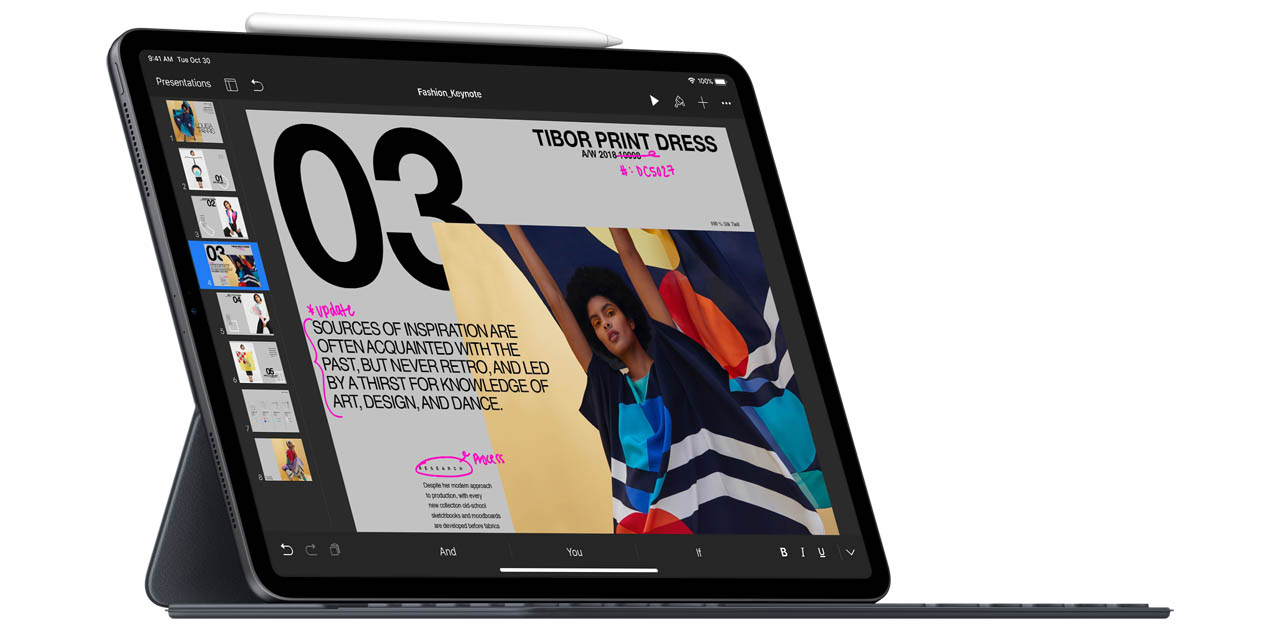 Built specifically for iPad Pro, the A12X Bionic is the smartest and most powerful chip in a tablet, making even the most demanding computing tasks like editing photos or creating 3D models faster and more responsive. Built on industry-leading seven-nanometre technology, the powerful eight-core A12X Bionic features four performance cores and four efficiency cores for up to 35 per cent faster single-core performance, and a new performance controller that can simultaneously use all eight cores for up to a 90 per cent boost during multi-threaded tasks. A seven-core, Apple-designed GPU delivers up to twice the graphics performance for incredibly rich and immersive AR experiences and console-quality graphics. On iPad Pro, the breakthrough performance and capability lasts all day with up to 10-hour battery life.
Apple's next-generation Neural Engine is built for advanced machine learning in everything from photography to AR, completing up to 5 trillion operations per second. This enables fast Face ID, faster plane detection for AR apps, and other new features that use real-time machine learning. The Neural Engine is designed to deliver improved performance for Core ML tasks, empowering developers to build apps and new iPad workflows that utilise this highly efficient machine learning engine.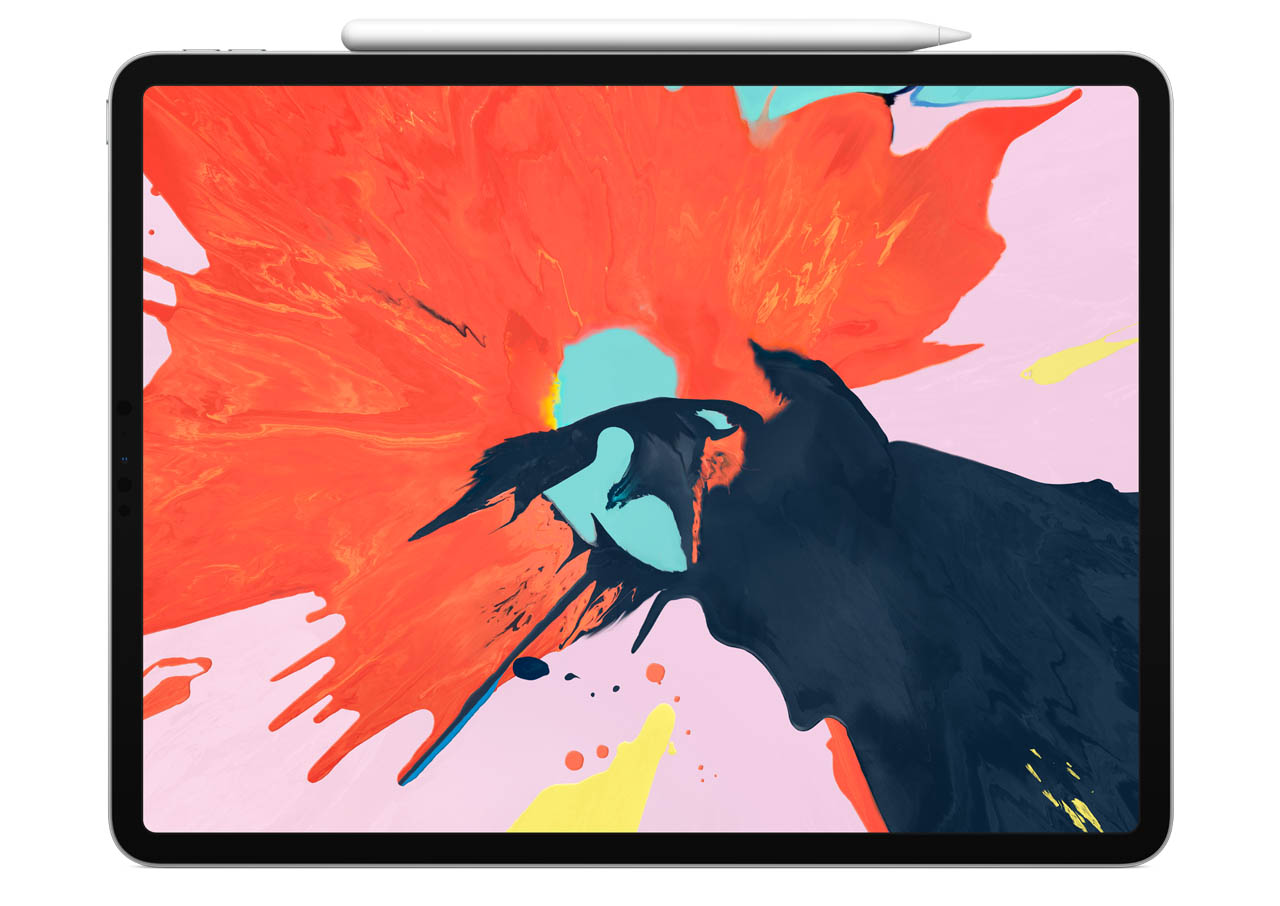 Face ID, the most secure facial authentication system in any tablet or computer, comes to iPad for the first time. Designed to work while holding iPad Pro in any position or while seated using the new Smart Keyboard Folio, Face ID takes advantage of the TrueDepth camera system to accurately map and recognise your face, allowing you to securely unlock iPad Pro, enable Apple Pay in apps and online, and allows users to easily gain access to secure apps. The TrueDepth Camera on iPad Pro also enables Animoji and Memoji.
Advanced cameras and sensors and improved four speaker audio combine with the power of the A12X Bionic to turn iPad Pro, with its large viewfinder, into the best device ever for AR. With support for the next generation of AR apps, a new world of AR experiences is possible on iPad, such as measuring the reflection on real-world objects, navigating buildings in 3D and exploring entire universes. Adobe's Project Aero (coming in 2019) will enable creators to design experiences that take AR on iPad even further.
The new Apple Pencil and Smart Keyboard Folio, available for purchase separately, give iPad Pro users new levels of precision and productivity. The second-generation Apple Pencil magnetically attaches to iPad Pro for pairing and wireless charging. It becomes even more powerful and intuitive as you can select just the right tool or brush with a simple double tap on Apple Pencil within apps like Notes. Powerful apps from leading developers like Adobe, Autodesk and Procreate also give you the power to be more creative than ever before.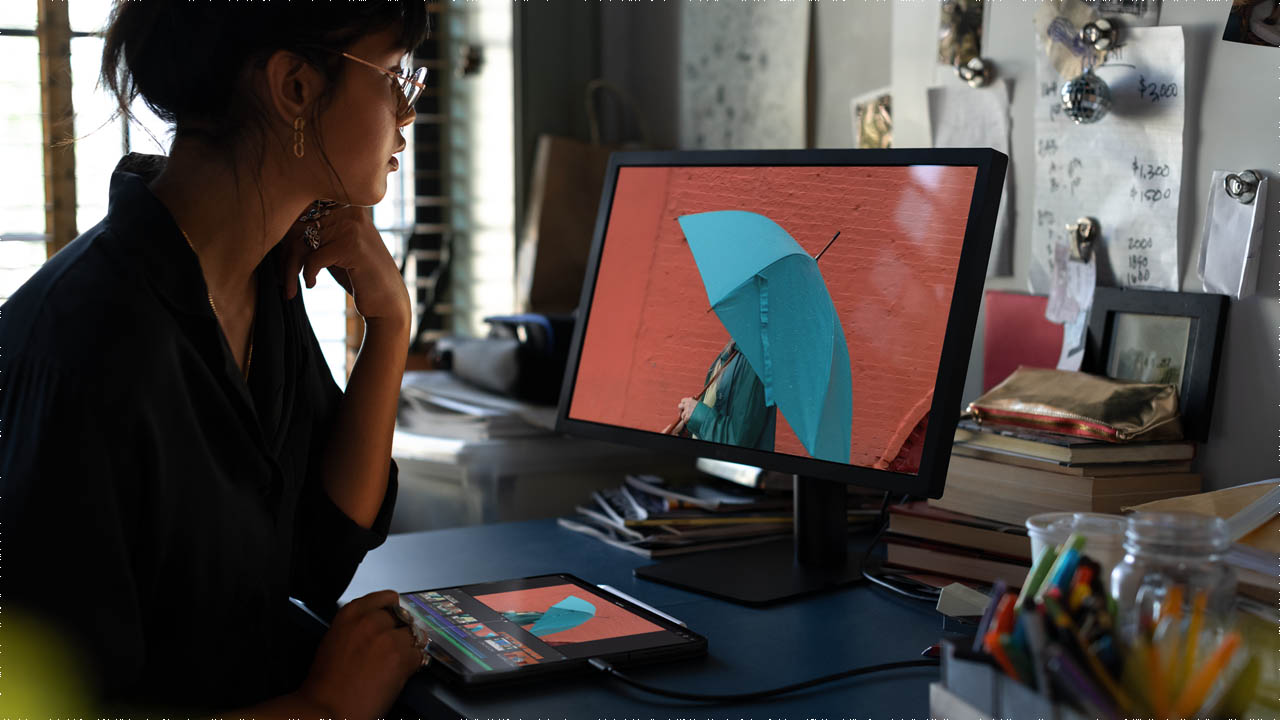 The new Smart Keyboard Folio protects both the front and back of iPad Pro in a simple, thin and light design encompassing a full-sized keyboard that never needs to be charged or paired. Easily adjustable for lap or desk use, the new Smart Keyboard Folio is perfect for getting thoughts down and multitasking.
The most surprising feature is the addition of USB-C connector replacing the Lightning connector in support of the powerful ways iPad Pro is used. Incredibly versatile, USB-C offers power for charging, supports USB 3.1 Gen 2 for up to twice as fast high-bandwidth data transfers to and from cameras and musical instruments, and drives external displays up to 5K. With USB-C, iPad Pro can even be used to charge an iPhone.
iOS 12 brings new gestures to iPad that are already familiar to iPhone X and iPhone Xs users including tap to wake, and swiping to go home, access Control Centre and multitasking. The new Shortcuts app helps iPad users link powerful yet simple automated workflows for photo editing, video editing, and file and asset management. Improvements to Photo import and support for native RAW image editing give photographers more efficient ways to work and multitask on iPad Pro.
Group FaceTime now makes it easy to connect with groups of friends or colleagues at the same time. Participants can be added at any time, join later if the conversation is still active, and choose to join using video or audio from an iPhone, iPad or Mac. With new Animoji and customisable Memoji, you can take advantage of the large screen on iPad to add more personality to photos and videos in Messages and FaceTime.
The new 11-inch and 12.9-inch iPad Pro will be available in silver and space grey finishes in 64GB, 256GB and 512GB configurations as well as a new 1TB option. The 11-inch iPad Pro starts at a recommended retail price of $1229 inc. GST AUD for the Wi-Fi model and RRP $1449 inc. GST AUD for the Wi-Fi + Cellular model, whereas the 12.9-inch iPad Pro starts at RRP A$1529 inc. GST AUD for the Wi-Fi model and RRP A$1749 inc. GST AUD for the Wi-Fi + Cellular model releasing on the 7th of November 2018.