Get yourself in the zone without the hefty price-tag with Steelseries Arctis Nova 1 gaming headset.
At just over $100 NZD you're about to get some seriously HQ audio produced via the headsets High Fidelity drivers.
Compatible with PC or console the audio that resounds from the Arctis Nova 1 is punchy, rumbly has the right amount of bass but is also completely expected from a mid to low priced kit.
Surrounding your ears is full size memory foam cups with a weave fabric.
I'd not go so far as to say it is sweat resistant over long heated gameplay or a marathon on a summer night down under, but they are super comfy and your ears will handle the longevity of wear.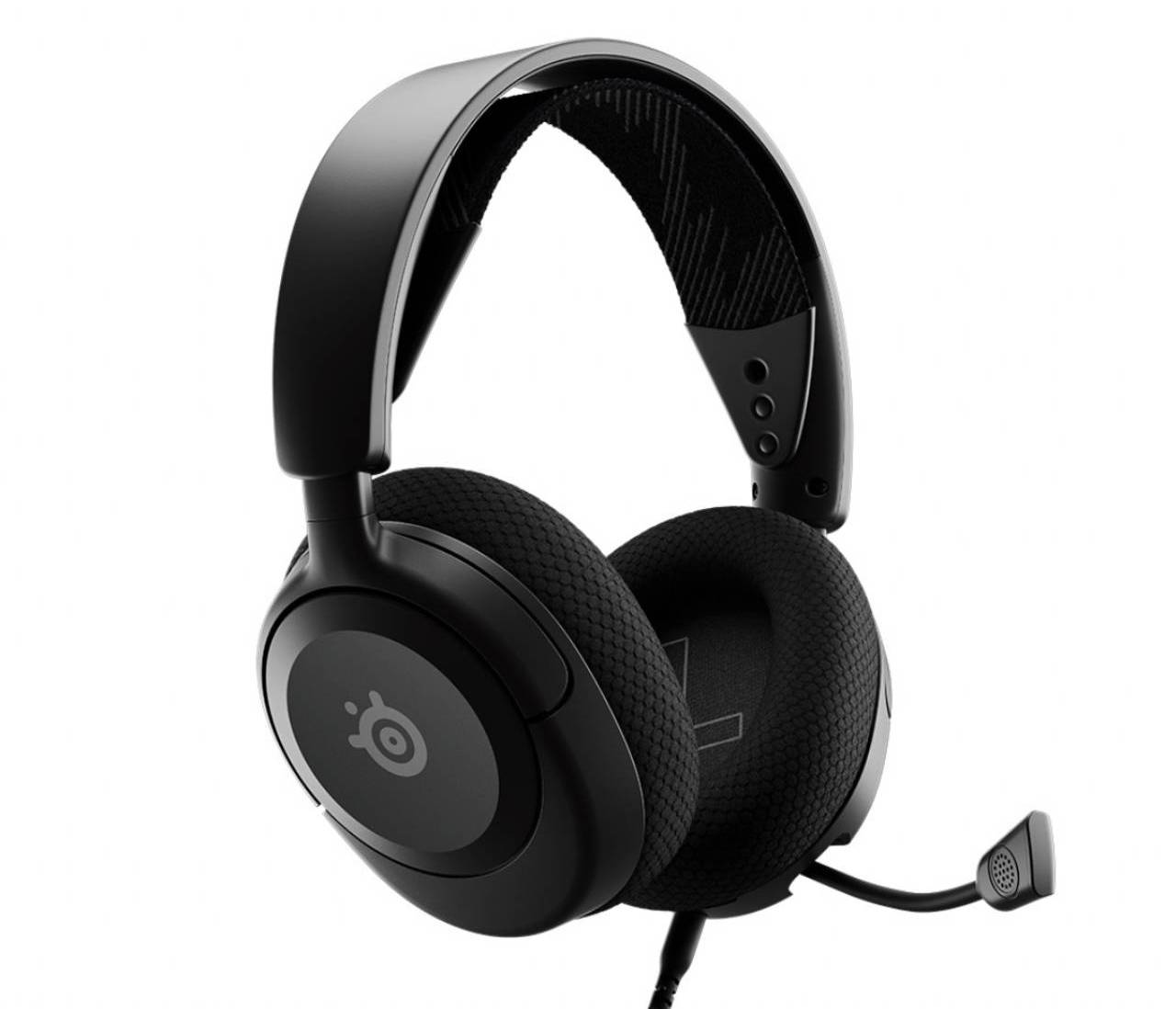 The over head band is flexible and has three differing sizings. If you have a tiny head, a big head (don't mean that how it sounds) or an oddly shaped dome you'll be right.
In the box there's some killer stickers, the 3.5mm cable and a splitter.
A standout feature for me is the boom mic. Easily stow it away when you want some me time or solo play, or even just use as standard headphones. It nicely retracts back in to the ear-cup, out of sight and out of your way.
The mic actually does a fine job. It's not noise cancelling – so you may get some background sound pollution, if you've got noisy housemates or family.
When trying these out other gamers could very clearly hear my dog barking downstairs.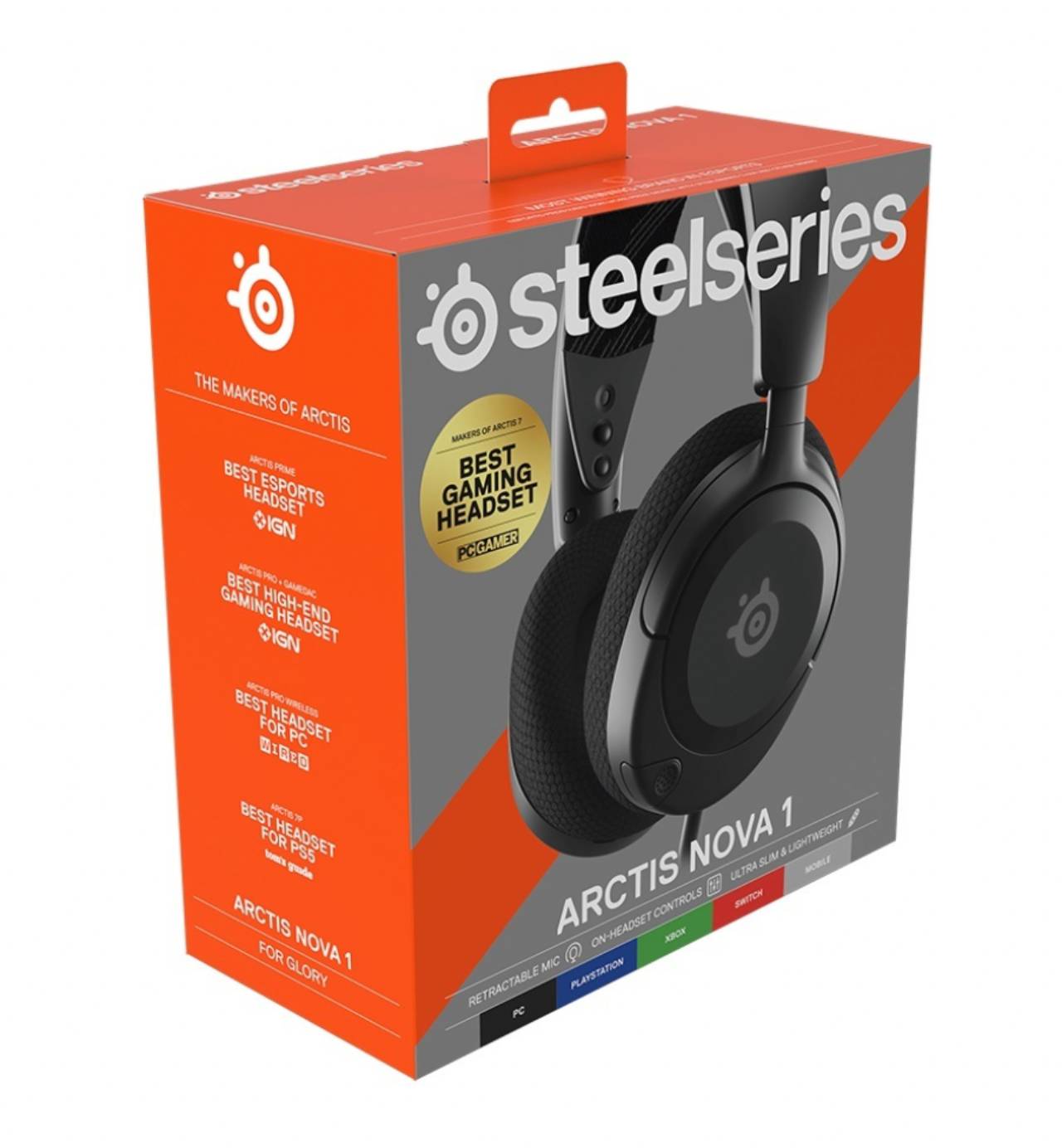 There's some tactile buttons on the Arctis Nova 1 too.
While simple, they give you a much needed shortcut to your audio and turning your mic off (muting).
The Steelseries Arctis Nova 1 maybe one of the manufacturers lower priced peripherals but you're not going to lose out using a set of these.
Keep as a spare, or use for your first online rampage, the Steelseries Arctis Nova 1 has the looks and feels to get you in to the game and give you the edge on the online or offline battlefield.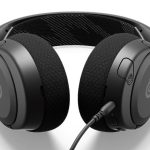 Steelseries Arctis Nova 1 Gaming Headset Review