Embrace Alien tech to enhance your gameplay.
Dell's Alienware AW958 Gaming Mouse not only looks the part with its triangular blue lighting the peripheral will see wield interstellar desktop weaponry with its three on the fly DPI settings boasting 100-12000 DPI resolution  and a 250 IPS speed.
Couple that with a hell impressive 50G acceleration, 13 programmable (via the Alienware Command Center software) buttons and two interchangeable wings. One set of these wings has an additional four programmable buttons. The AW958 also houses a 512KB on-board memory.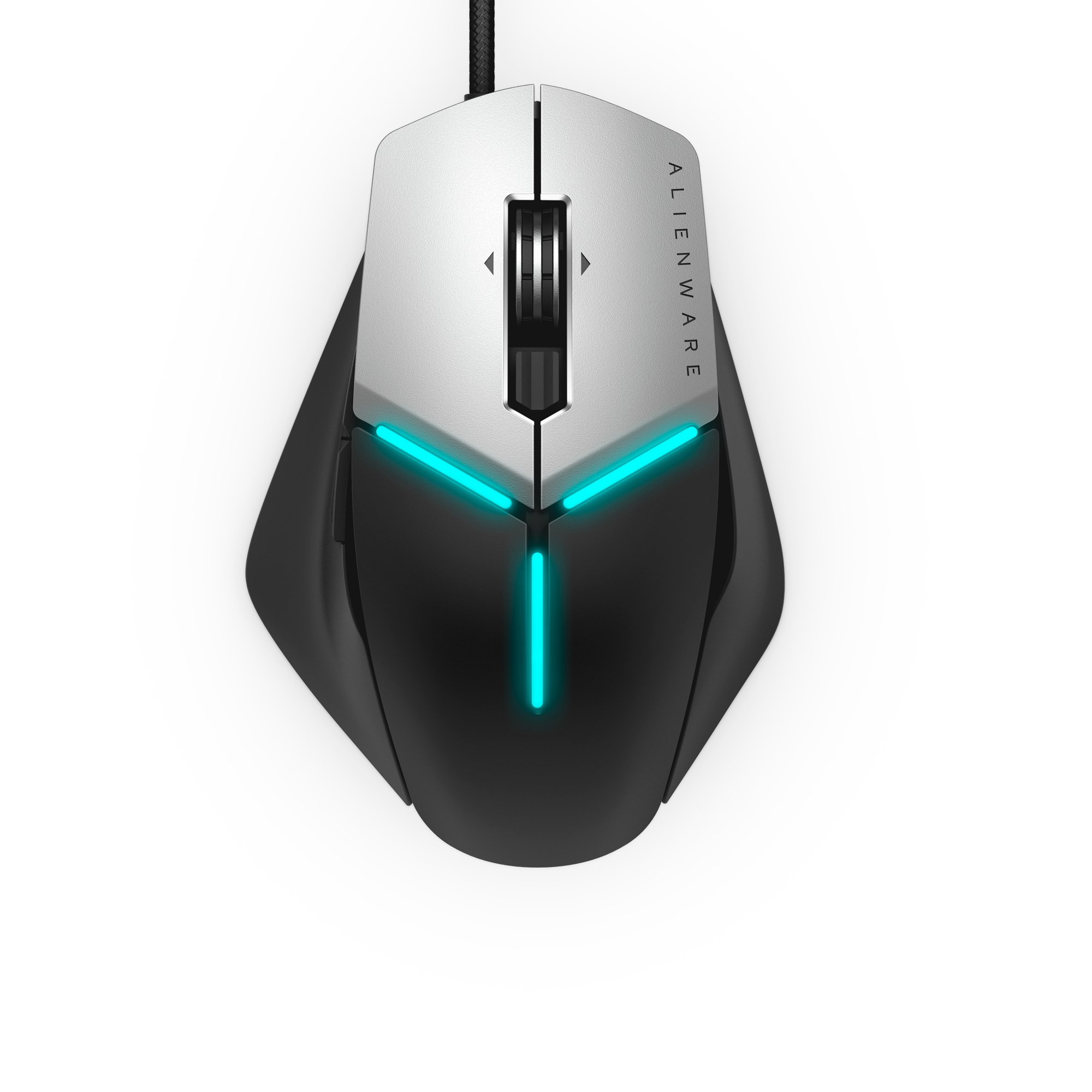 The left and right wings connect to the AW958 via a strong magnet, one set being ergonomic finger rests and the second having additional quick click buttons enabling you to make split second actions on the battlefields.
The aforementioned RGB lighting can be customized to your liking via the downloadable Alienware Command Centre software. It's also here that you will set up and fine tune your quick key settings.
The AW958 is a smooth no nonsense mouse that easily glides across almost any surface. Every Omron based click is subtle yet satisfying and the 1000 Hz (1ms) polling rate equips you with the necessary speed.
Weighted the AW958 comes in at 197 grams. It's the perfect weight to not place too much stress on your wrist but also not too light where accidental bumps or too faster actions can see you on the losing side of your game. This weight can be adjusted via four additional 5 gram weights.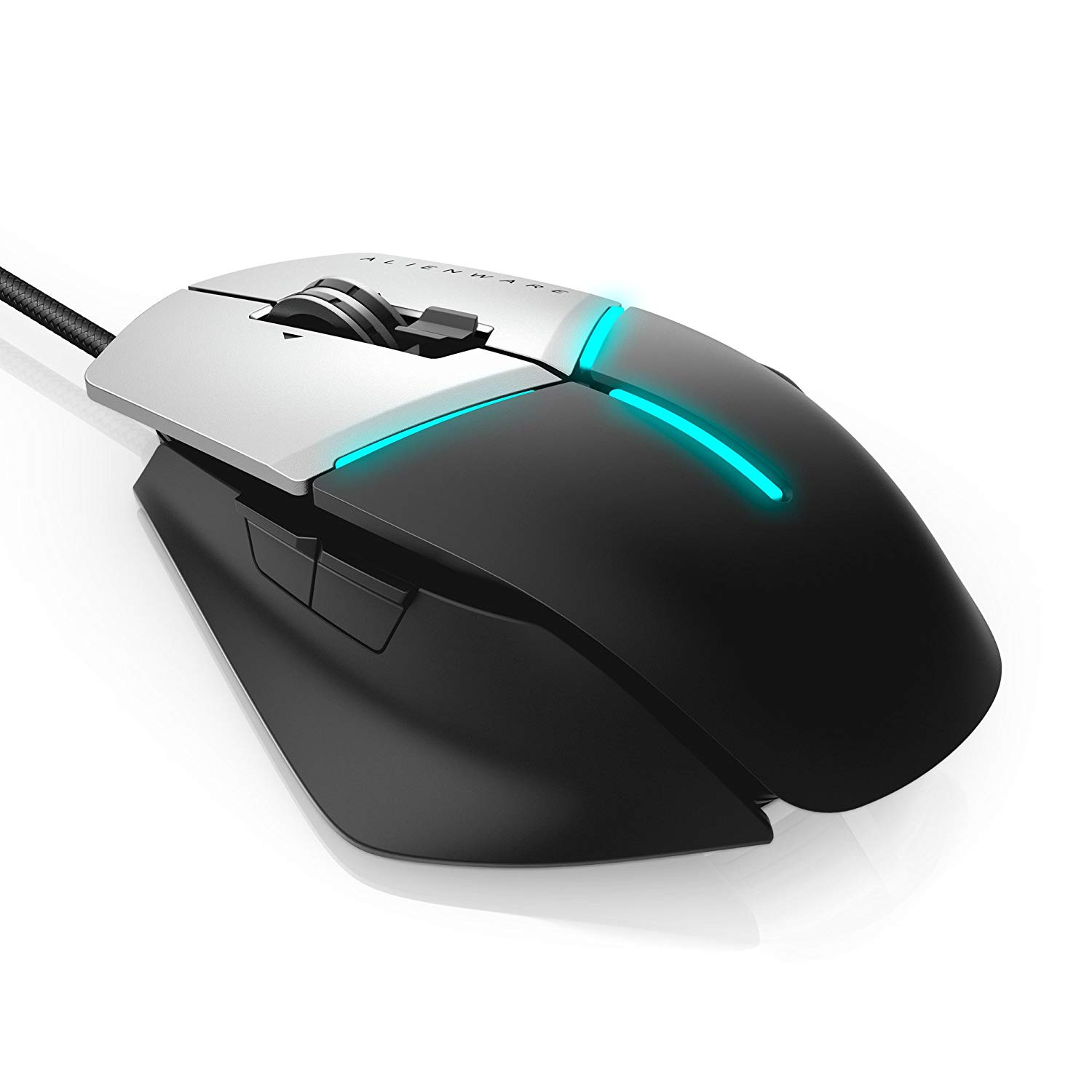 One thing that I found with the AW958's interchangeable wings is you are most definitely going to want to change them. Frequently.
Finding that while having the quick click toggles at my finger tips on the side of the mouse worked well when customised for reloading in Rainbow Six, they were a hindrance when not gaming.
For the everyday use, I'd accidentally click the side buttons on the mouse with every use – which would cause all manner of troubles, especially with text.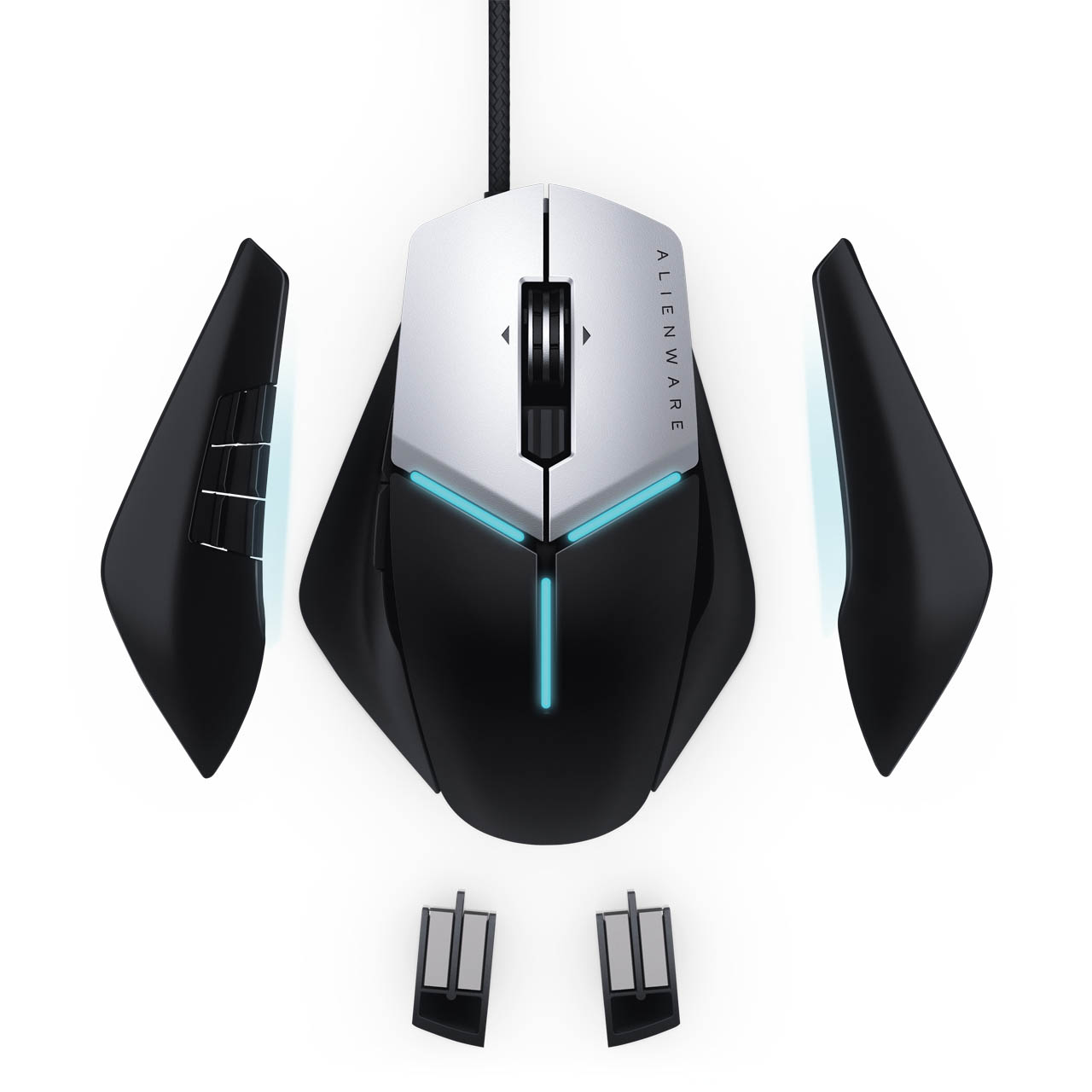 The AW958 is a sturdy well built beast. While I wouldn't recommend smashing it about your desk, it is built for some serious situational gaming moments. The wired cord is braided to protect any cable strain and the ergonomics of its design are paramount with a tri-position palm rest.
A gaming mouse that does it all. The AW958 is a peripheral that can moonlight as a multifunctional desktop mouse, but then with a quick wing change turns into a super weapon.
It is totally the 'danger mouse' to wield against your online opponents.
Alienware AW958 Gaming Mouse Review