Sony Computer Entertainment Europe (SCEE) has announced that it's brand new In-ear Stereo Headset for PlayStation 4 (PS4) will be arriving on December 3rd, 2015 in New Zealand.
The headset is available at a recommended retail price of $149.95 (NZD), and is compatible with a range of devices, including PS4, PS Vita, smartphones and tablets – allowing players to enjoy immersive connected gaming, and entertainment on-the-go.
This wired In-ear Stereo headset features noise reducing AudioShield technology, which restricts unwanted sound from the environment around you – meaning every journey, from epic gaming adventures to your daily commute, becomes free from unwanted noise and distraction. Simply power up the AudioShield to experience increased immersion as you go deeper into the game-world, and enjoy flawless, uninterrupted audio every time you listen to music.
The headset also has approximately 15 hours of rechargeable battery for the noise reducing feature, which can be charged via the USB cable included within the box.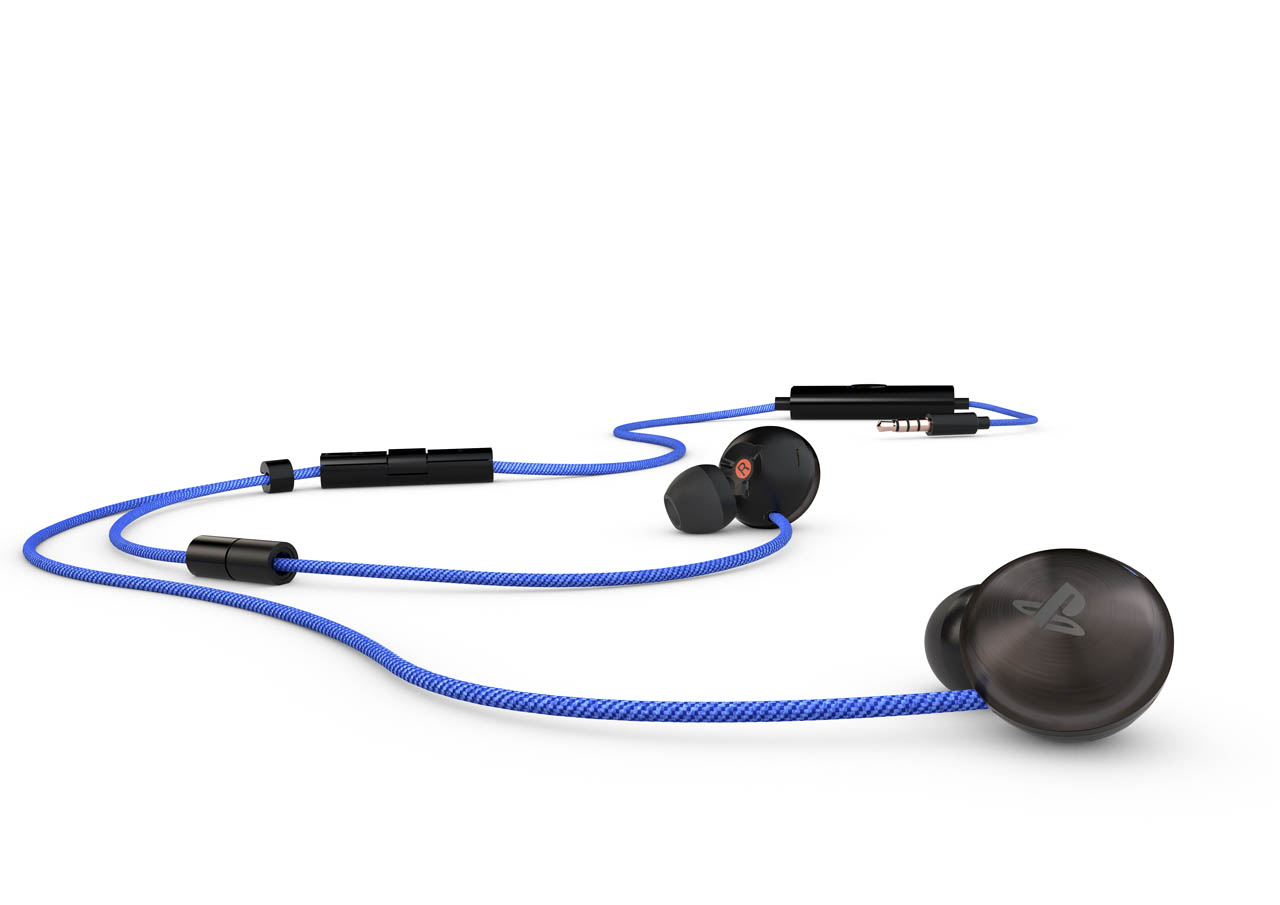 The In-ear Stereo Headset includes a built-in microphone for chatting with friends on PS4 and can also be used for taking calls on smartphones and tablets. In addition, the headset includes an In-line call button and +/- volume buttons for easy control of your audio.
With small, medium and large interchangeable ear-tips included and 13mm speakers producing deep bass audio; the In-ear Stereo Headset plugs directly into the DUALSHOCK 4 Wireless Controller , as well as other standard headphone jacks, making it the ideal companion for all of your audio needs on any device, including PS4, PlayStation Vita, smartphone or tablet.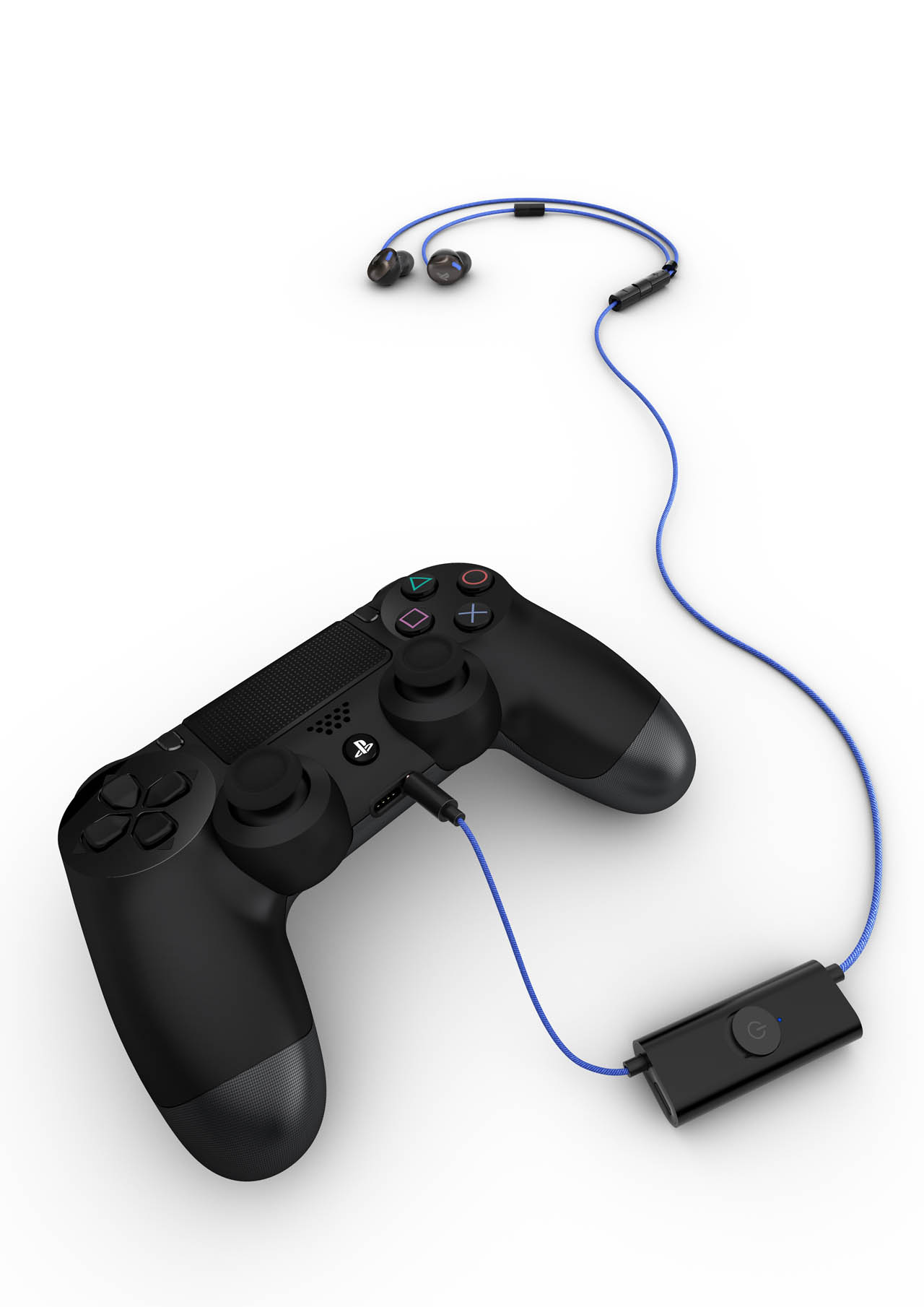 Lightweight and portable with a blue woven fabric cable the In-ear Stereo Headset is well designed and perfect for use in and out of the home. A pouch is also included within the box, to store and carry the headset when not in use. 
With social functionality and a vibrant community at the heart of PlayStation, the In-ear Stereo Headset provides an easy way for you to connect with friends, game online and become part of the PlayStation community.