When facing the daily maelstrom of concerns, complaints, and calamities in the news, in conversation, and in social media posts, a smile signals real rebellion.
Eschewing self- centered woe and melancholy-for-the-sake-of-melancholy, happiness becomes the brashest, boldest, and ballsiest move – and the sought-after answer. Recognizing this truth, two-time GRAMMY Award-nominated singer, multi-instrumentalist, songwriter, and producer K.Flay sticks to a powerful, passionate, and positive mission statement on her third full-length album, SOLUTIONS. 
Catalyzed by a three-year whirlwind of world touring and prolific output, she translates the simple pleasures into ten genre-blurring bangers. Re-teaming up with frequent collaborators Tommy English (Ariana Grande, Kacey Musgraves, Thirty Seconds to Mars) and JT Daly (Mutemath), as well as Joel Little and CJ Baran, K.Flay recorded the album in Los Angeles and Nashville, and widened the scope of her signature style, incorporating a variety of analog synths along with live bass and guitar, bobbing and weaving between pop, rock, hip-hop, and electronic moods.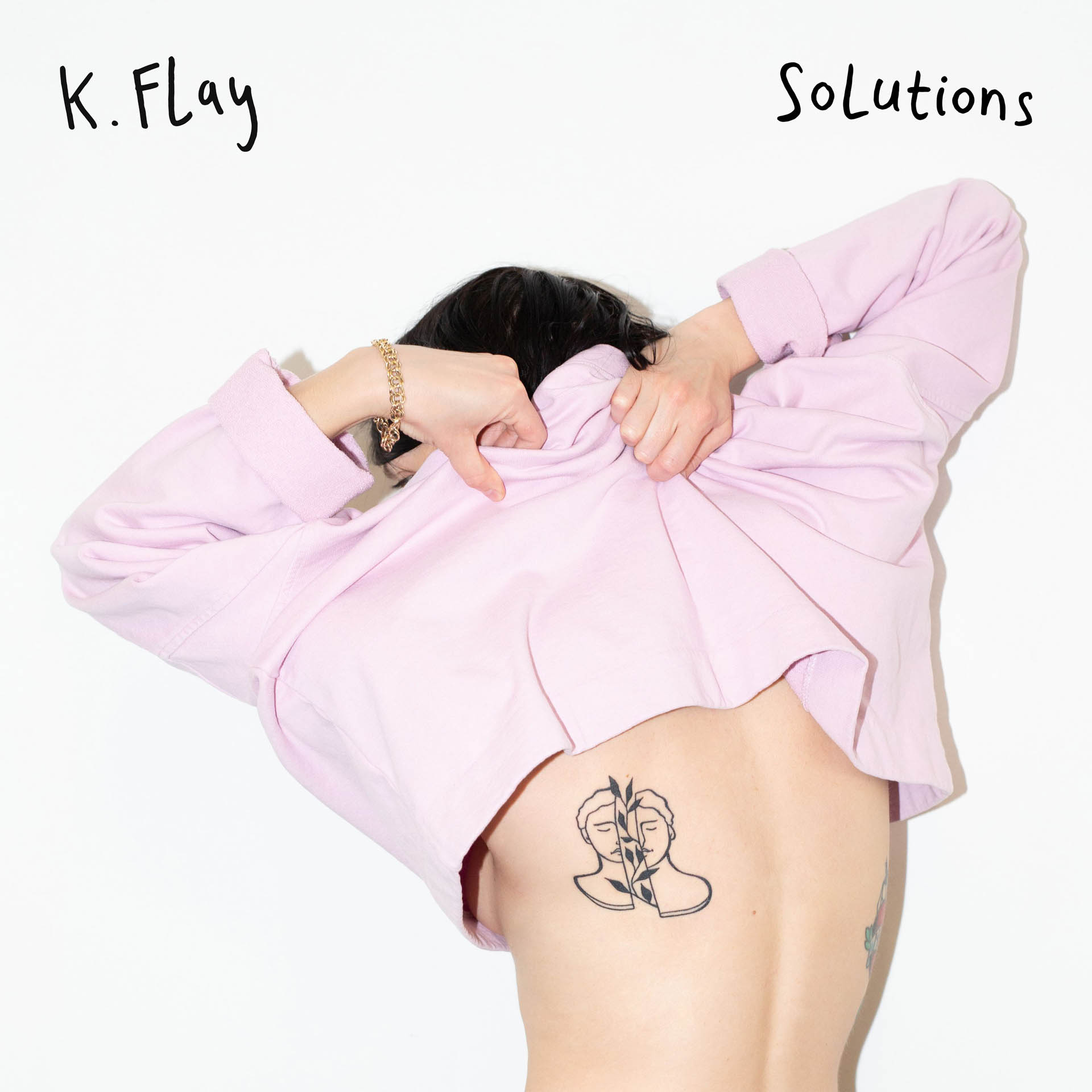 "The title SOLUTIONS came to me really early in the process," says K.Flay. "The solution to almost every problem is usually really simple. For me, it's so basic: staying connected to the people I love, taking care of myself the way I'd want my friends to take care of themselves, and doing things I know are going to make me happy – not what social media or strangers or society tells me. So many of my past records were about problems. Right now I'm in a place where I'm looking for some light. Balance is important. Life doesn't have to be chaotic in order to be meaningful."
 Listen to K.Flay's new album 'Solutions' here.