The second single from fripSide since they became a dual lead vocal unit is also the opening theme track for the anime series 'The Vexations of a Shut-In Vampire Princess'.
With a rock-like sound brimming with strength and passion, and lyrics that evoke the resolve and growth of the series' main protagonist, Komari, there is another track on the B side, 'More than you Know'.
On November 8th, 2023, fripSide will release their second original album since they entered Phase 3, 'Infinite Resonance 2' and they will also perform live headlining concerts in Osaka and Tokyo.
Moreover, on January 8th, 2024, they also plan to hold the 'fripSide 20th Anniversary Festival 2023 – 'All Phases Assembled' concert, featuring all current and former vocalists together to commemorate the 20th anniversary of the group.
The anime series 'The Vexations of a Shut-In Vampire Princess' sees Terakomari Gandesblood as the daughter of the Gandesblood family, a prestigious noble family in the Mulnite Empire.
Although she is a vampire, Komari cannot drink blood and she is suffering from the triple handicap of being unable to use magic, unable to exercise, and unable to grow tall, she has been living as a recluse for three years.
One day, however, her father, a doting parent, finds her an extraordinary job, the "Shichikouten-General".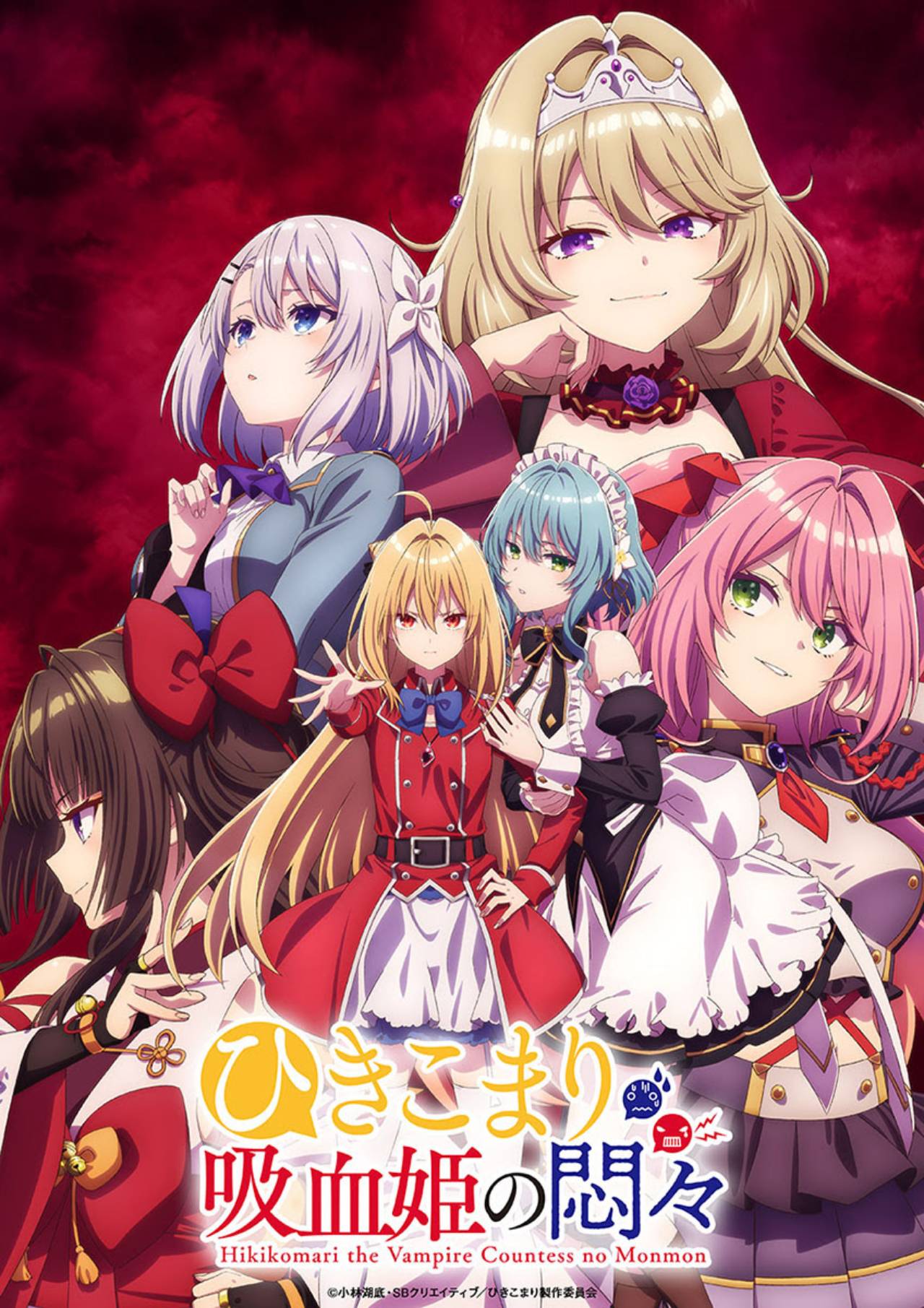 A position that only the fiercest one in the empire can hold, and it requires them to wage war against other countries and win every three months. Furthermore, her subordinates are all former criminals, and they are all ready to take the place of Komari.
She wants to refuse, but since she was appointed by the emperor, she is stuck and cannot quit.
Even so, Komari uses bluff and cuteness as weapons to carry out her mission.
"What I am going to do is the simplest supremacy of all: Terakomari Gandesblad is going to kill all the generals of the other five nations by force of arms and announce the prestige of the Mulnite to the entire world!"
The history-making advance by the strongest Vampire Princess is about to begin!
'The Vexations of a Shut-In Vampire Princess' is streaming on HIDIVE now.
Be a supporter of STG