Following the single release of Amateurs, Sleepy Tom gets set to release the Amateurs EP. To celebrate his awaited body of work, a retro style video game has launched alongside fellow EP collaborator Lights, treating fans to a unique and immersive musical experience.
Leaving his familiar dance surroundings, the Amateurs EP sees Sleepy Tom experiment and delve into sophisticated pop territories. With his talented co-artists Lights, Sophia Black, Parker Bossley, Steve Bays and Blonde Diamond allowing for a more musical and collaborative effort, Sleepy Tom finds new levels of inspiration whilst weaving in synth lead melodies influenced by the electronic music that initially propelled him into the spotlight. Having fine-tuned the EP to perfection, Sleepy Tom explains; "There's so much cross-pollination going on in music right now, and I think that's where the excitement is. I want to explore pop song structures, more real instruments, more hooks to create a more accessible and intimate experience for people listening".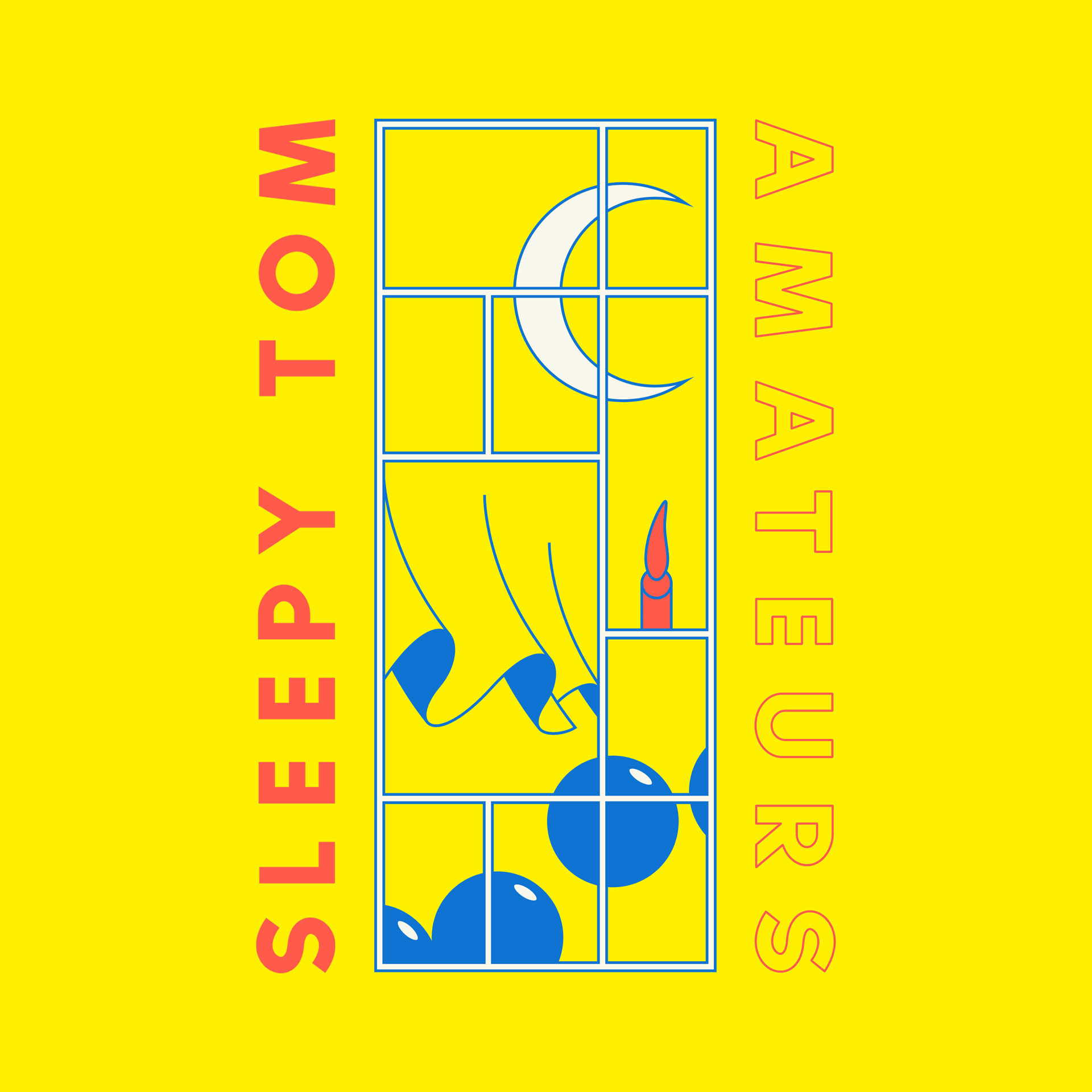 Meanwhile, the accompanying video game draws on that intimate experience Sleepy Tom speaks so fondly of, producing an arcade skating game around lead EP track Amateurs, set to resonate with fans beyond the music as he and Lights aim to achieve a high score fighting various bosses.
Having released music on influential labels like Fools Gold and Mad Decent, whilst working with the likes of Zeds Dead, Porter Robinson, and Martin Solveig for official remixes (his remix of Intoxicated surpassed an impressive 7 million streams) Sleepy Tom's rise has been hard to ignore. His originals have dominated charts including hit single Be Right There alongside powerhouse producer Diplo reaching no.2 overall in the UK. Now sitting firmly in his own lane, Sleepy Tom is no longer following anyone's else's rulebook, only the one he's writing for himself and this chapter is seriously compelling.
Sleepy Tom – Amateurs EP is out now on via eOne. You can play Sleepy Tom's Video Game HERE.