Elton John today announces the forthcoming release of 'Elton: Jewel Box'. Released on November 13th via UMC / EMI, 'Elton: Jewel Box' is an unrivaled collection containing 148 songs spanning 1965 to 2019 on 8CD, 4LP, 3LP, 2LP, digital download and streaming formats.
The ultimate exploration into Elton's extensive back catalogue, 'Elton: Jewel Box' covers deep cuts, rarities from the earliest stages of his and Bernie Taupin's musical journey, B-side spanning 30 years and songs discussed in his best-selling, critically acclaimed 2019 memoir 'Me'. The 8 CD boxset of buried treasures comes in a beautiful hardcover book with the discs housed in the back, all wrapped in an outer slipcase. Each section comes accompanied with extensive notes including a track-by-track commentary by Elton for Deep Cuts.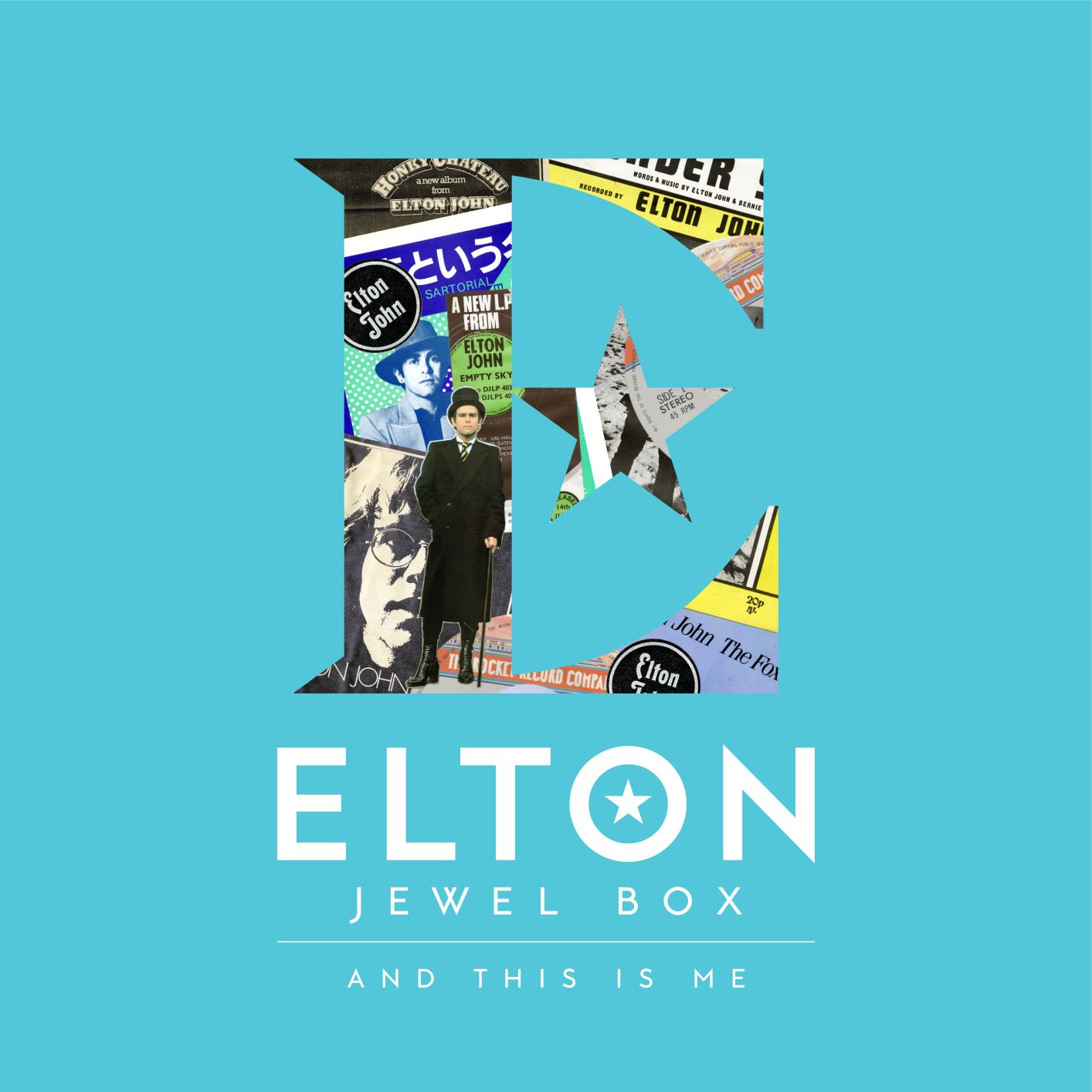 Three different LP collections are also available to pre-order now – a 4LP gatefold black vinyl set of Deep Cuts (curated by Elton himself), a 3LP gatefold black vinyl set of Rarities and B-side highlights and a 2LP gatefold black vinyl set "And This Is Me…". All audio was mastered at Abbey Road Studios by GRAMMY winning mastering engineer Sean Magee. With an unprecedented number of previously unheard and unreleased tracks painstakingly excavated from deep within the UMG archives, this is the ultimate treasure trove for Elton John fans.
As a first taster of some of the many gems gathered within 'Elton: Jewel Box', 'Sing Me No Sad Songs' is today unveiled for the very first time. Previously unreleased, the track was written and recorded as a band demo in 1969. 'Sing Me No Sad Songs' is a fascinating first taste of what was to come from Elton and lyricist Bernie Taupin, and one that mentions not one, but two, future smashes in its lyrics – 'Sad Songs (Say So Much)' from 1984's 'Breaking Hearts' album and Elton's first UK chart-topping single 'Don't Go Breaking My Heart' from 1976.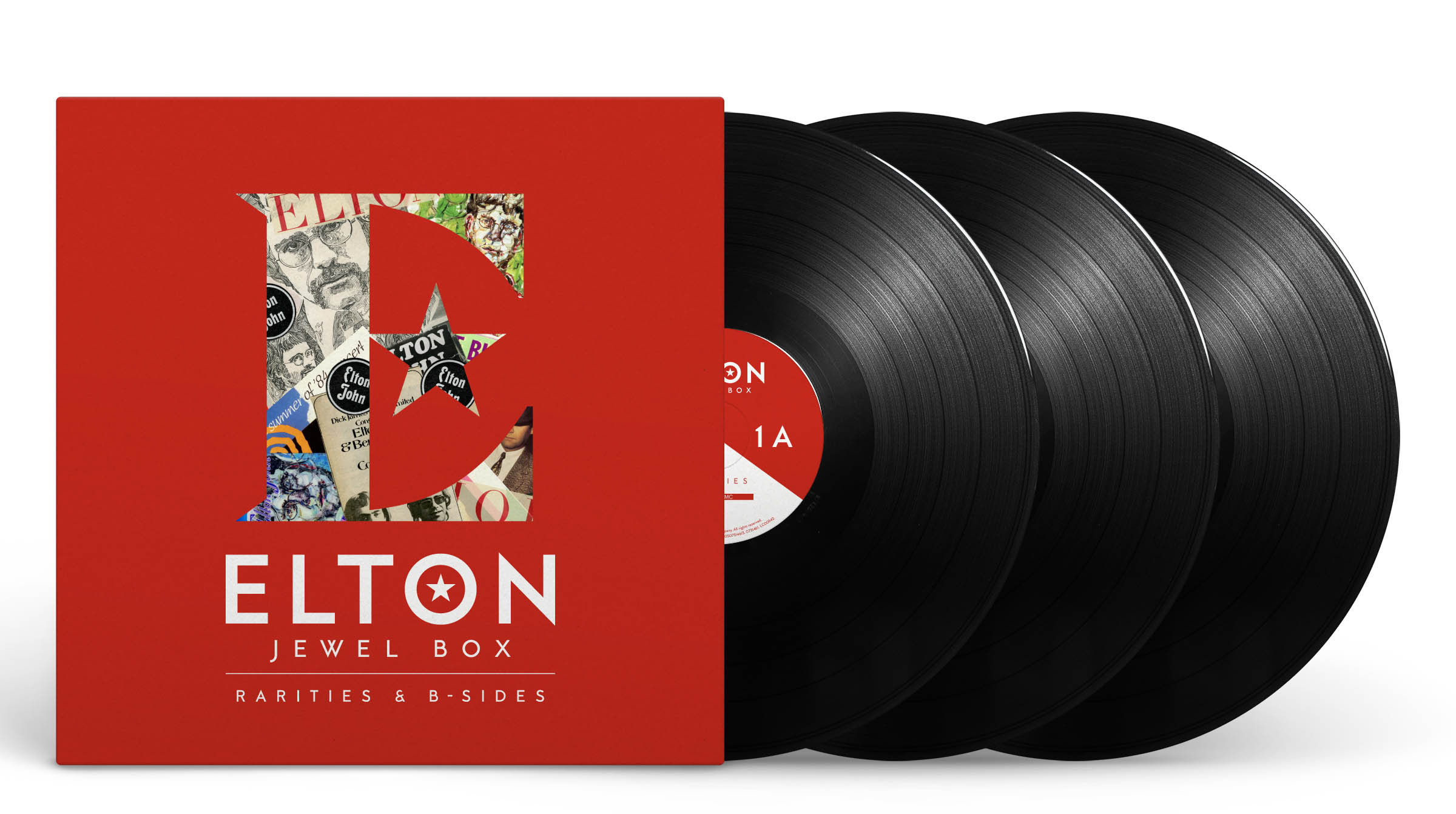 Speaking of the release, Elton says 'To delve back through every period of my career in such detail for 'Jewel Box' has been an absolute pleasure. Hearing these long lost tracks again, I find it hard to comprehend just how prolific Bernie and I were during the early days. The songs just poured out of us and the band were just unbelievable in the studio. I always want to push forward with everything I do and look to the future, but having time during lockdown to take stock and pull these moments from my memory from each era has been a joy.
As a devout record collector myself, this project has really excited me and I couldn't be happier with the level of craft involved in such a carefully curated, lovingly constructed boxset. I'm sure my fans will enjoy it as much as I have.'
Available to pre-order here now.
Be a supporter of STG
Everyone that works on STG is a volunteer. If you like the site and it's contents please think about donating. Even a small amount helps keep the servers running.