Ahead of the release of her 'NOMAD' mixtape (Friday 15th May 2020), Swedish-Iranian artist Ayelle teaches us to slow down in next single 'Fast Life', out today.
Speaking on the final release from the mixtape, Ayelle recalls that 'Fast Life' "is the 5th track on the mixtape that I made in New York with one of my favourite producers, Stavros. It's a call to self care and to take quarantine as an opportunity to do less, instead of overcompensating with more productivity,
and explore the things that you actually enjoy doing, get comfortable in your space and with yourself. I've always been a bit of a bookworm and I like staying in most weekends reading and drinking tea instead of going out, it's my form of self care and 'Fast Life' is all about that – making time for yourself to slow down and conquer fomo."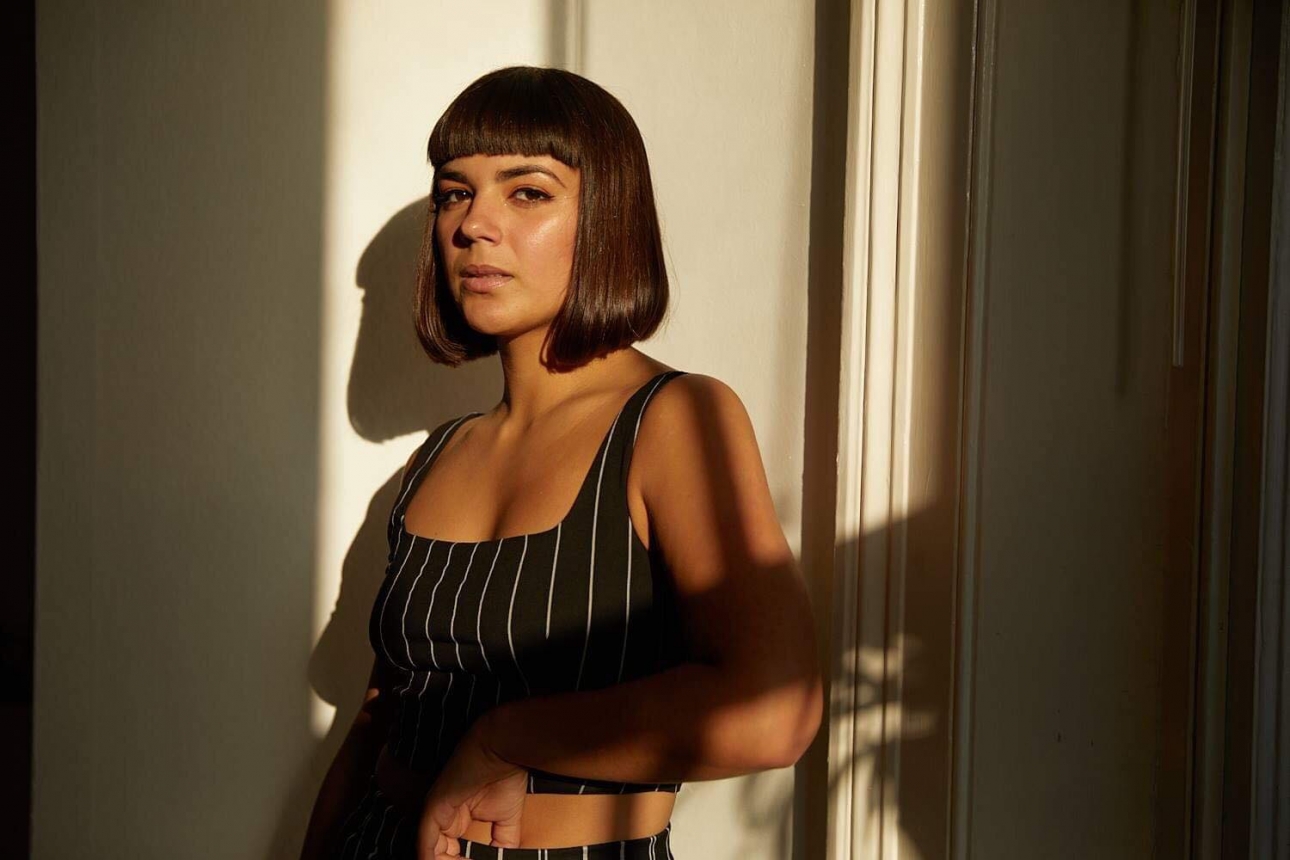 Having signed to Universal Music Publishing US in 2019, Ayelle now reaches over 450,000 listeners on Spotify alone – not forgetting 26 New Music Fridays adds (the UK and ROW), Chill Hits, Chill Vibes, Alternative R&B, Apple Music Pop, Apple Music R&B, Apple Music Electronic, various latin music playlists, Pitchfork's playlist, and Spotify CEO Daniel Ek's own discovery playlist.
Stay tuned for official music video for 'Fast Life' which was recorded in producer Stavros' apartment; where the record was also originally written. Ayelle's 'NOMAD' mixtape, will then be released in full on 15th May 2020.
Speaking about the 12-track mixtape, Ayelle explains that 'NOMAD' "is a collection of songs written over the past two years whilst I've been travelling almost every 2-3 weeks to places like London, New York, Los Angeles, Texas, Valencia, Barcelona, Bali, Cambodia, Vietnam, Stockholm and Amsterdam to name a few. Throughout my life I've never felt fully rooted anywhere. I grew up in Sweden and Spain, I'm half Iranian, I lived in London for 7 years and my family is spread across the globe. On my dad's side my family comes from a nomadic tribe called 'Qashqai' and this resonates with me a lot as I can never seem to stay in one place for too long. Every song on this mixtape represents a part of that journey and something I've learnt about myself, or something I'm still trying to figure out."
Growing up in Sweden and Spain, Ayelle moved to London to pursue a career in music.
Everyone that works on STG is a volunteer. If you like the site and it's contents please think about donating. Even a small amount helps keep the servers running.