Amazon Prime has become the home of some excellent shows like The Expanse, American Gods and The Man in the High Castle (to name but a few), and they are adding to their line up this month with the sci-fi drama Soulmates.
15 years from now, scientists have discovered the 'soul particle'.
With this discovery a company called Soul Connex uses it as a way of helping people to find their scientifically-matched soulmate. Through the six stories in Soulmates, however, we discover that finding your soulmate and potentially finding your 'happily ever after' can come at a cost.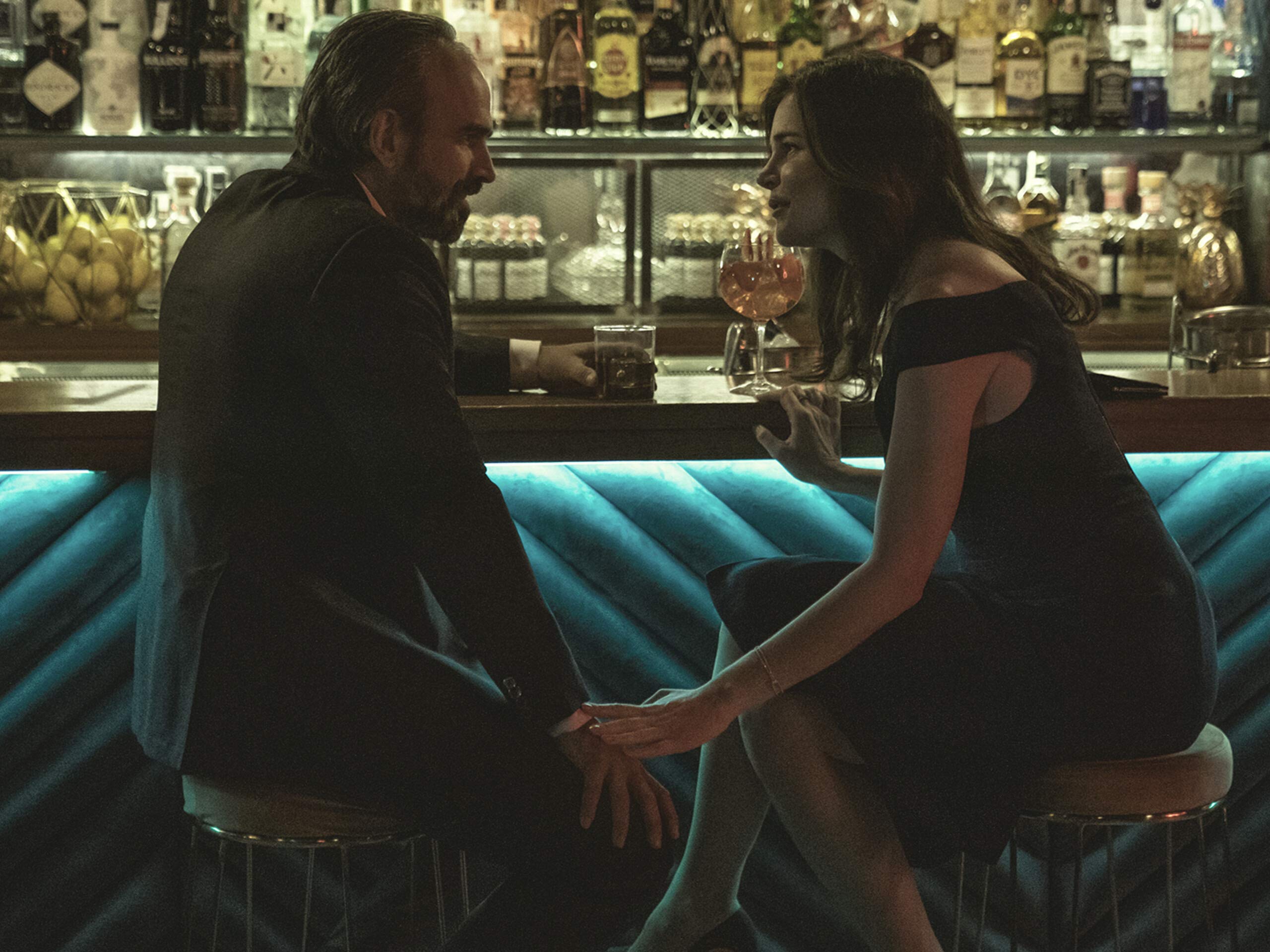 Soulmates is the brainchild of Emmy-Award winning Will Bridges (Black Mirror, Stranger Things), and Brett Goldstein (Superbob, Adult Life Skills) and features performances from actors like Charlie Heaton (Stranger Things), Malin Akerman (Billions, Dollface, Rampage), Betsy Brandt (Breaking Bad, Life in Pieces) and Bill Skarsgård (Clark, Castle Rock). Each episode is a self-contained story, perfect for people who enjoy anthology shows like Black Mirror or Inside No. 9.
The show shines a light on the ramifications of definitively finding your soulmate: what would prompt someone to take the test? How can the technology be exploited? How do couples navigate the aftermath of taking the test? Can you truly be happy with someone you've only just met?
But don't think that this is a weepy melodrama. What the writers bring to Soulmates is genius as they use the concept of matching to your soulmate as a jumping off point to create stories which are compelling, at times terrifying, and sprinkled with some genuine feel-good moments.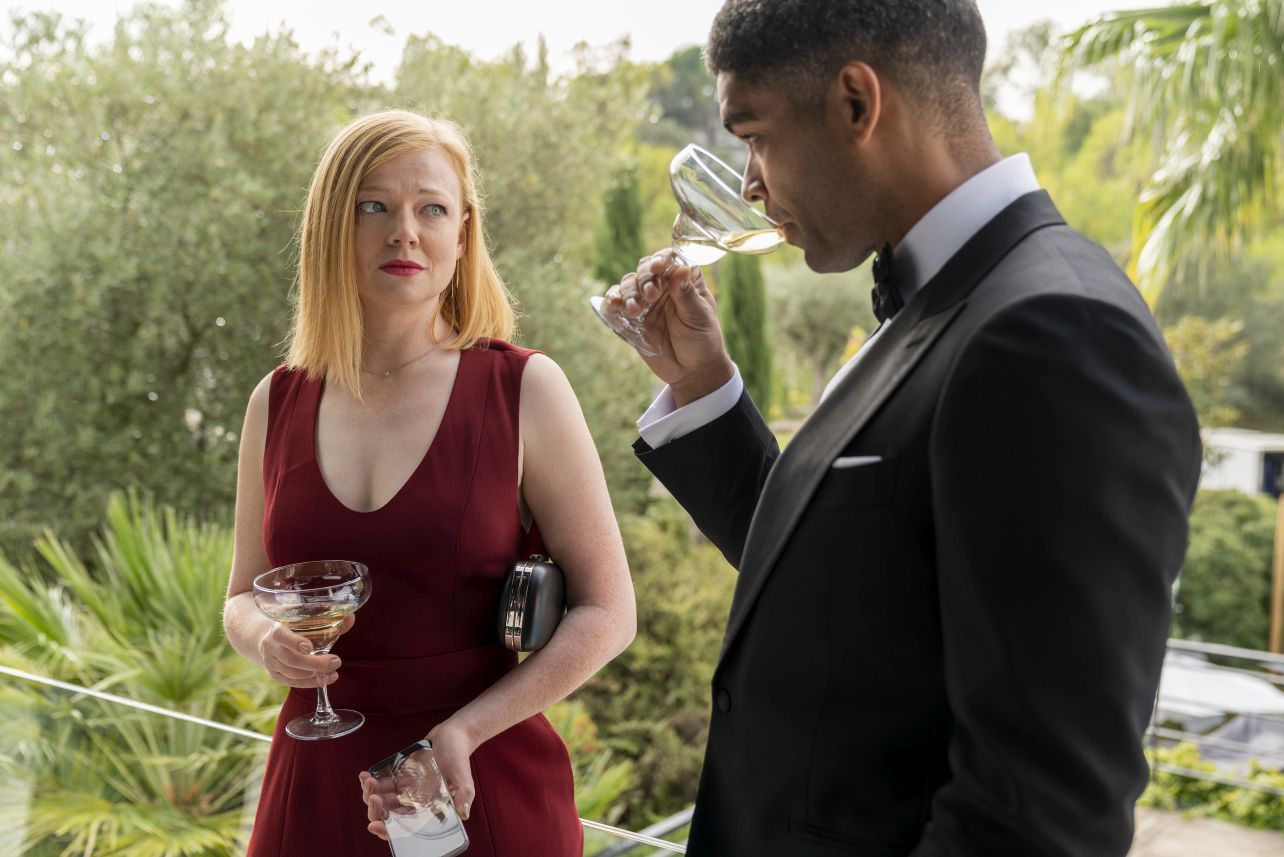 In Watershed college sweethearts Nikki (Sarah Snook) and Franklin (Kingsley Ben-Adir) find their relationship tested by the presence of the soulmate test.
In the genuinely nail-biting The Lovers art history professor David (David Costabile) matches with Alison (Sonya Cassidy) and begin an affair that will tear David's life apart. In Little Adventures Libby (Laia Costa) and Adam (Shamier Anderson) have an open marriage, but when Libby matches with the effervescent Miranda (Georgina Campbell) she struggles with relationship dynamics between the three parties.
Layover presents us with a fun, feel-good tale of Mateo (Bill Skarsgård) and Jonah (Nathan Stewart-Jarrett) whose adventure in Mexico to find Mateo's missing passport involves fireworks, a fortune teller and cockroach racing. Break On Through explores the grief around dead soulmates as grief-stricken Kurt (Charlie Heaton) meets Martha (Malin Akerman) and joins a church that promises to heal his pain. Finally, we're left with the chilling denouement of The (Power) Ballad of Caitlin Jones where mousy Caitlin (Betsy Brandt) matches with dreamy doctor Nathan (JJ Feild), but things are not what they seem.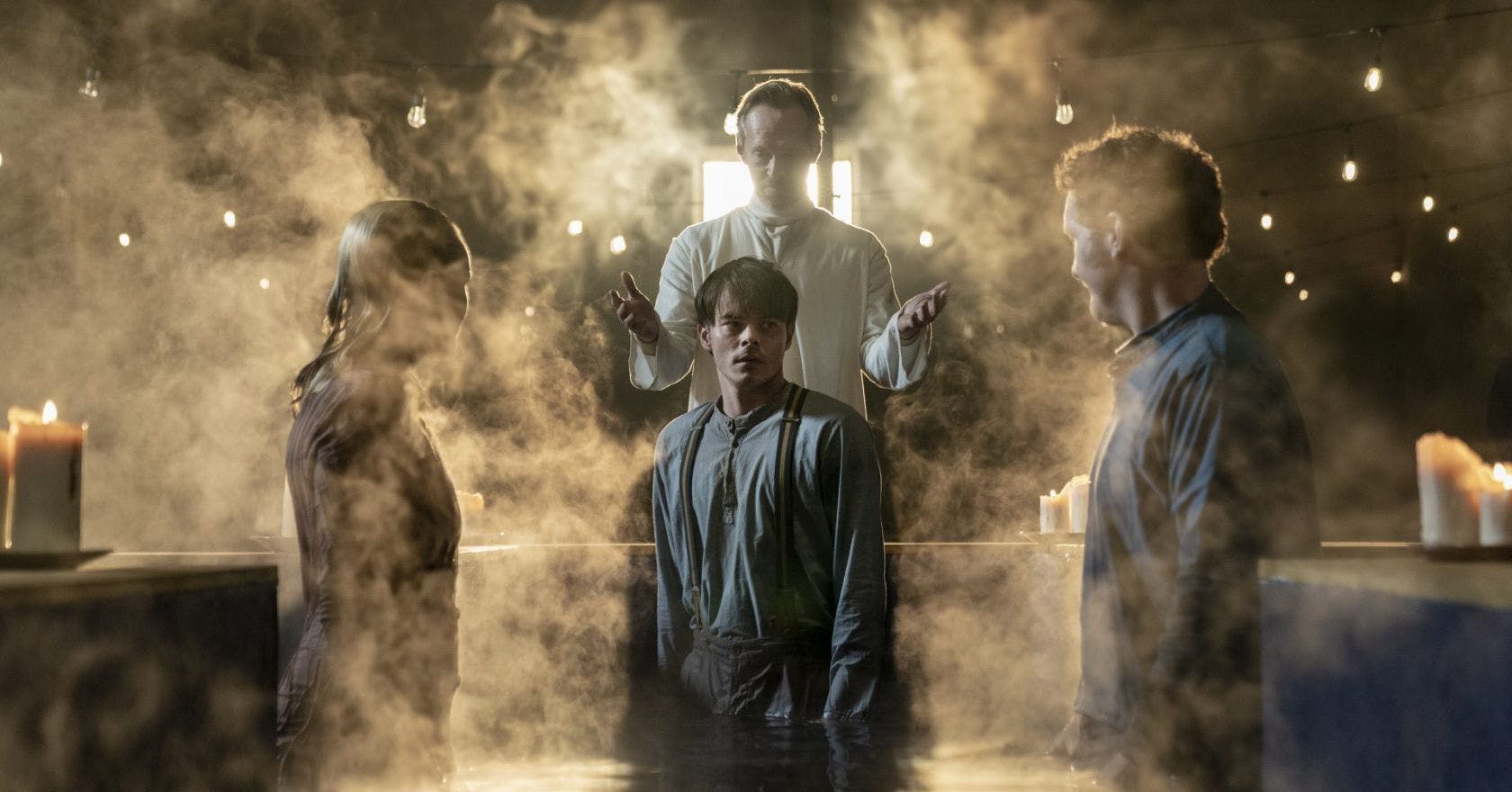 The strongest stories of the six are The Lovers, Break on Through and The (Power) Ballad of Caitlin Jones, but the other stories also have their charm and purpose.
Watershed brings us into the world of the soul particle. Little Adventures explores polyamory and the concept that one person may not bring you everything you seek (and that's okay). Layover is utterly charming, with Bill Skarsgård showing a real talent for comedic roles.
Soulmates is an excellent series which thankfully has a second season coming and will hopefully provide further satisfying stories with an excellent cast and great twists.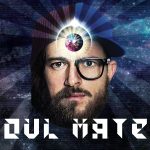 Soulmates (Amazon Prime) Review