Emily Bett Rickards and Echo Kellum – who play Felicity Smoak and Curtis Holt in Arrow – return for season seven of the superhero series. We catch up with the actors to discover what fans can expect from the upcoming season of the epic DC Comics drama.
Q: Where do we find Curtis Holt and the rest of Team Arrow at the start of season seven? And how do the characters react to the ban on vigilantes?
ECHO KELLUM – At the start of season seven, Curtis is chilling. He's in the city. He's falling in love. We're all trying to do the best we can for Star City – but it's interesting because we all seem to approach it in different ways and in a different light. Some aspects will involve vigilantism. Others won't. It's going to be interesting to see where the characters find themselves this season.
Q: Curtis has suffered a lot of loss in the show. Will he be more on board with the fight for justice in season seven or does he back off from vigilante duties?
EMILY BETT RICKARDS: Curtis will not back down.
ECHO KELLUM: I think the loss will not deter him from doing the right thing. I think he'll stick with it, but he might approach it from a different perspective.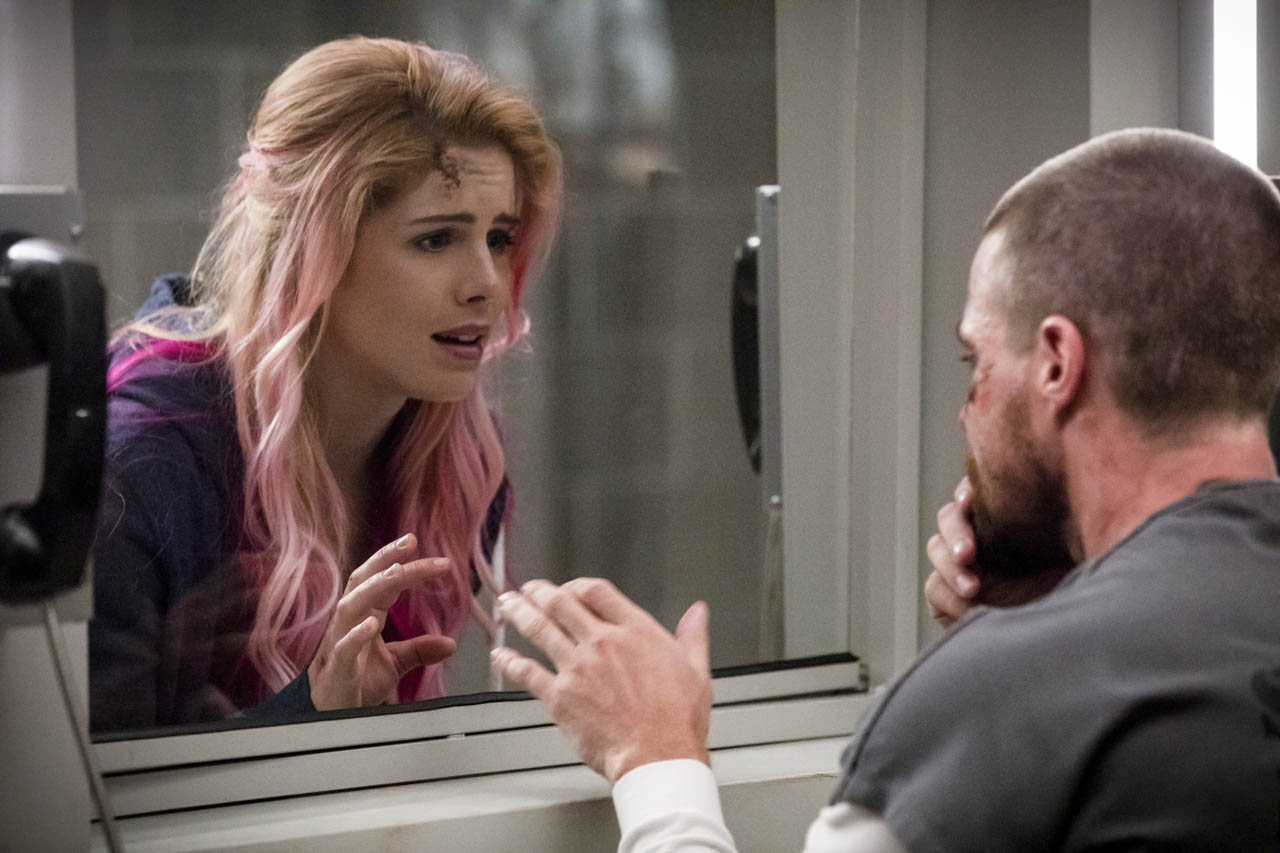 Q: It's been revealed that Felicity Smoak is in protective custody at the start of season seven. How does she handle life alongside her step-son William [played by Jack Moore] in this new environment?
EMILY BETT RICKARDS: Wait… How do you know that? Who's been spoiling storylines?
ECHO KELLUM: No one is supposed to know she's in protective custody. How did you know that? Have you been talking to the US Marshalls? What's going on?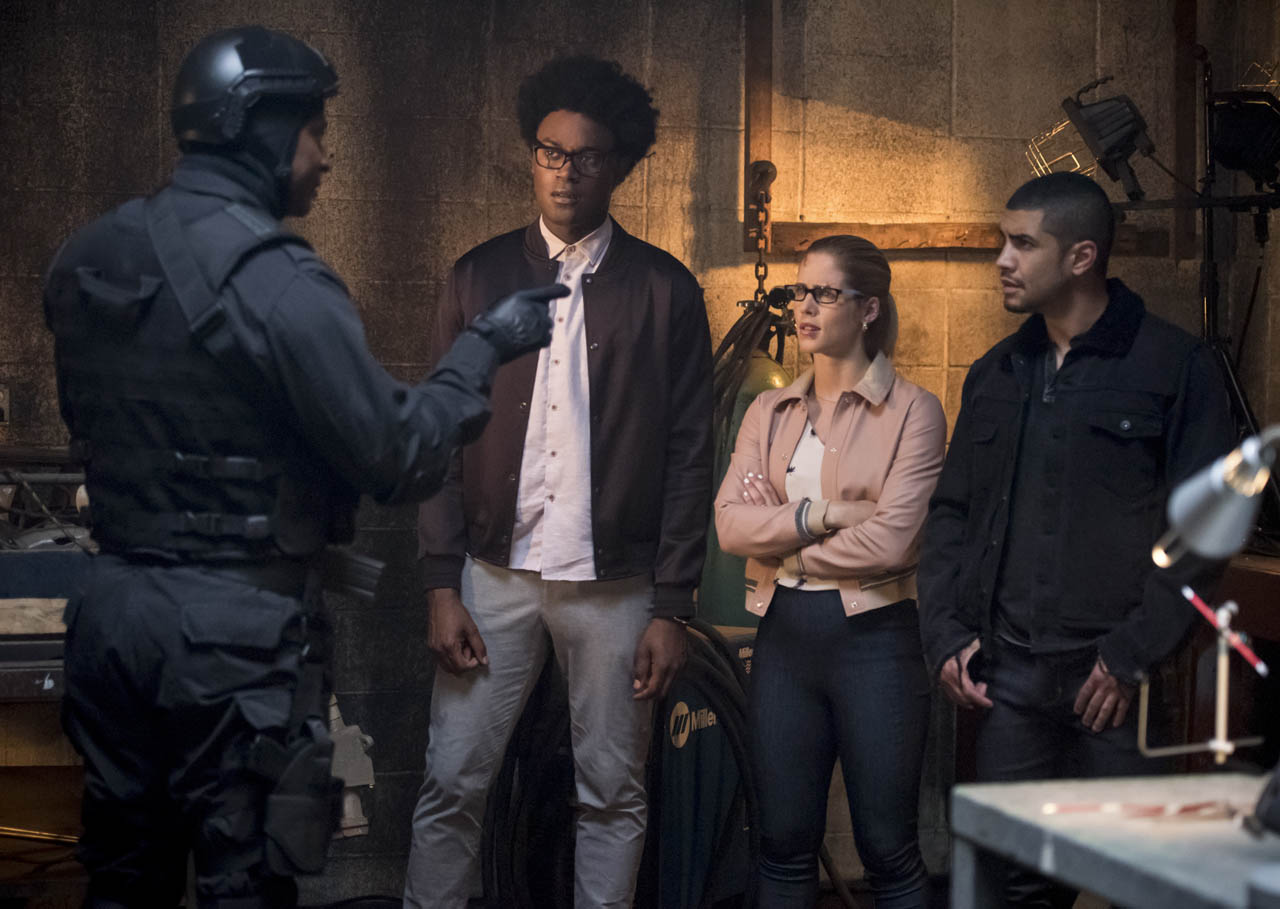 Q: The information is out there…
EMILY BETT RICKARDS: Well, first of all, Felicity is a grown-ass woman. She is not in anybody's custody. She is in Witness Protection. Yes, that is what's happening – but she isn't in anybody's protective custody. I think Felicity has always been a free woman and a strong woman. She has constantly battled being a woman who has to continually check her back, but I think she's tired of doing that.
ECHO KELLUM: She's done with that.
EMILY BETT RICKARDS: Yeah, she's sick and tired of it. She's had a tough time.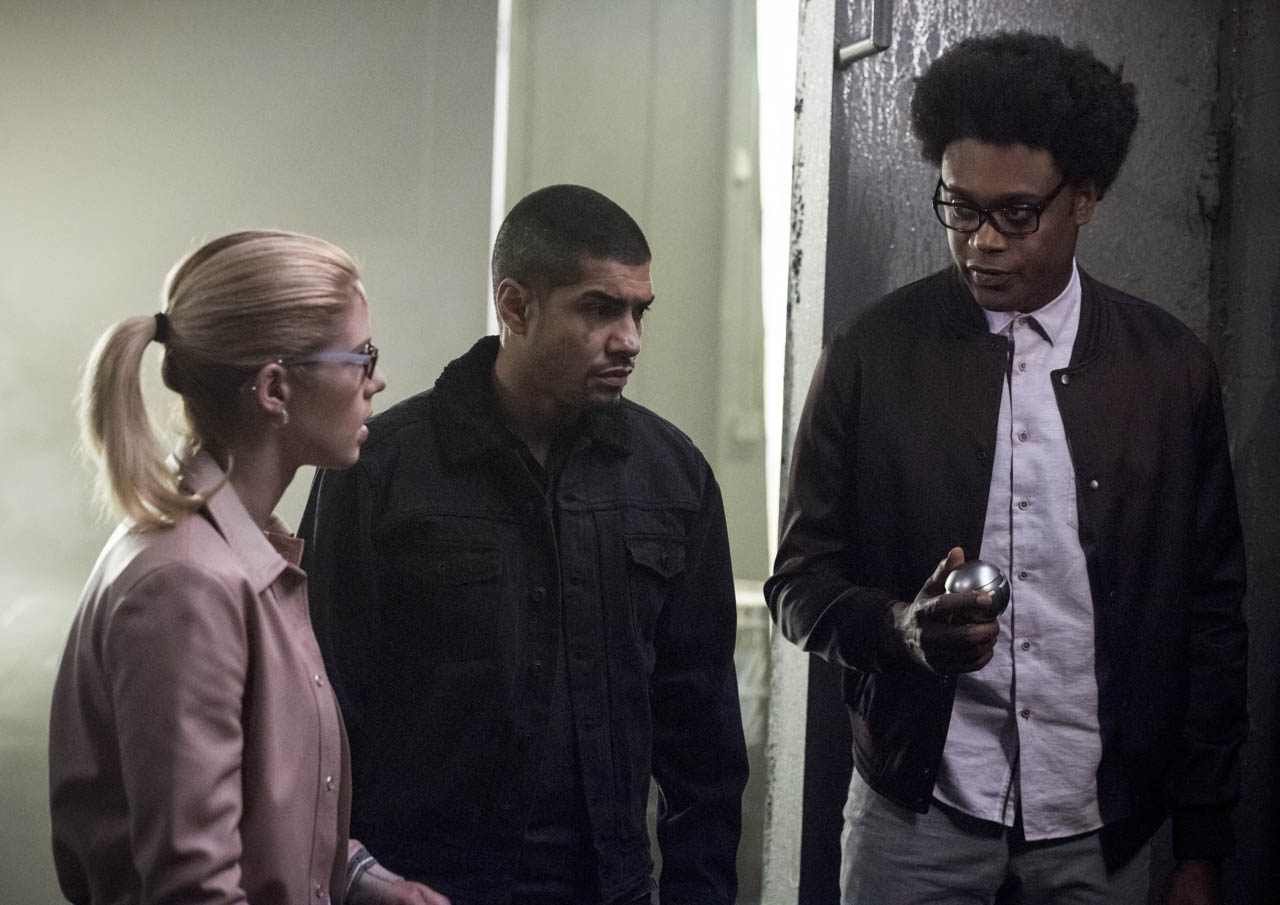 Q: How has motherhood changed Felicity Smoak?
EMILY BETT RICKARDS: I feel like she has stepped up to the role as a mother, but also as a friend, too. The kid isn't so much a kid anymore. He's lost a lot, but he's grown up a lot. Every time we start a new season, I say to Jack, "You're older than we treat you in these scenes." He has to be older. I think he's becoming an adult more rapidly than I became an adult; probably quicker than we all did. The character suffered a lot of losses and had to grow up quickly.
Q: What challenges will your characters face in season seven?
EMILY BETT RICKARDS: Everything is a challenge in season seven.
ECHO KELLUM: Everything!
EMILY BETT RICKARDS: Every day is a struggle.
ECHO KELLUM: Being a parent. Not being a parent.
EMILY BETT RICKARDS: There are constant, constant challenges.
ECHO KELLUM: And there are certainly new challenges this season. Challenges abound constantly.
EMILY BETT RICKARDS: Man, it's hard out there.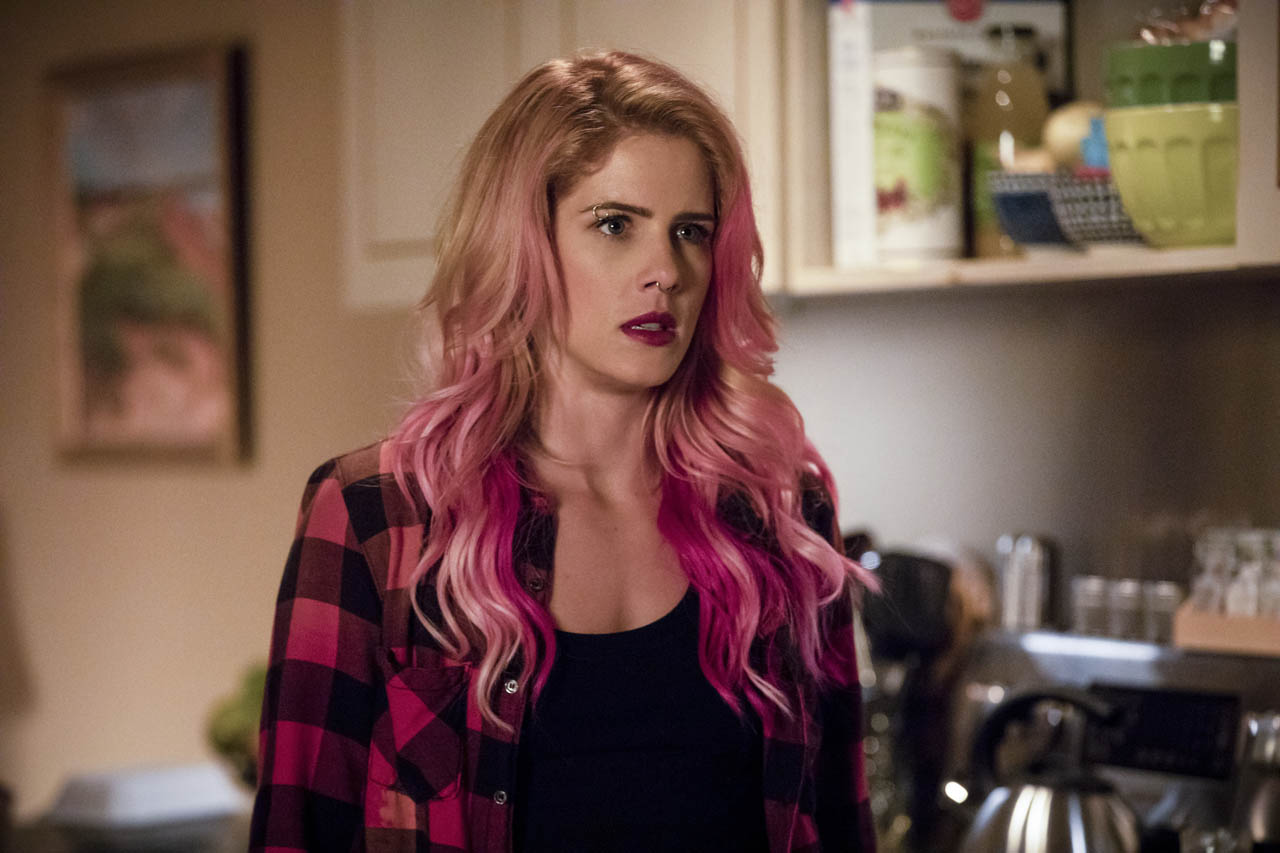 Q: Arrow lost some key characters at the end of season six, but the show will gain some new characters in season seven. How does that affect the cast?
EMILY BETT RICKARDS: Well, we are super, super happy about having Colton Haynes back (as Roy Harper). It's going to be fun to work with Colton again.
ECHO KELLUM: And we're sad we lost some others.
EMILY BETT RICKARDS: It was definitely sad to see others go.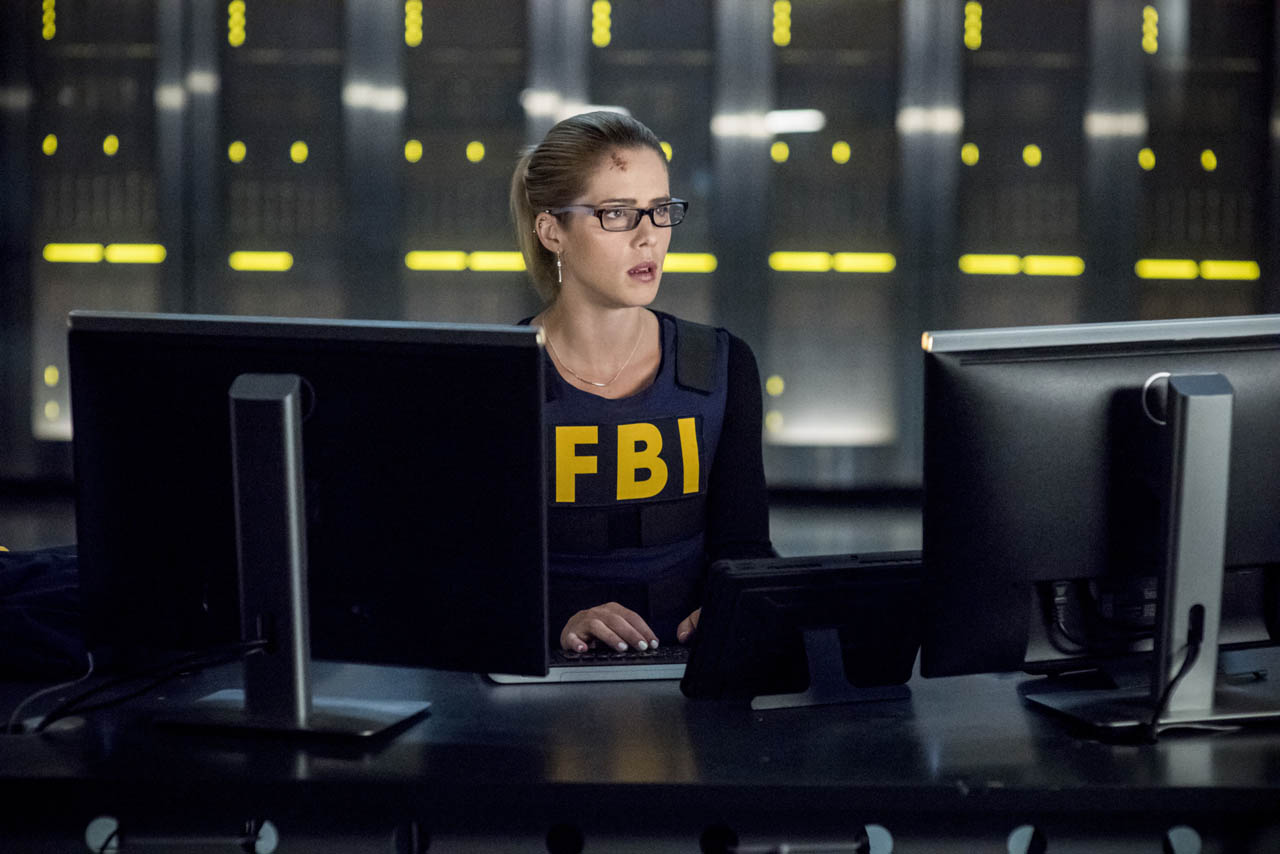 Q: How will Team Arrow react to the fact that Diaz (played by Kirk Acevedo) is still on the loose?
EMILY BETT RICKARDS: They are freaking the sh*t out! This guy has been killing them forever. It's crazy. Diaz is very dangerous. I like to think of him as a weapon.
ECHO KELLUM: It's official. He could be a weapon. That's true.
EMILY BETT RICKARDS: He's a human weapon, and he must be stopped. Will that happen? We'll just have to see.
Arrow is currently airing on Sky TV available on SKY (Channel) 5, Wednesday NZT at 6pm. This interview for STG was made possible by our friends at SKY TV New Zealand.
[rns_reactions]