They've taken Manhattan and now The Muppets take Wellington with their grand Retro Spectacle Performance.
In association with the Wellington (New Zealand) based National Museum; Te Papa and the Jim Henson Estate, Kermit, Ernie, Bert and the rest of the gang have descended in to New Zealand's capitol city with a show that will take old and new Muppet fans through the 40+ years of Sesame Street, The Muppet Show and more.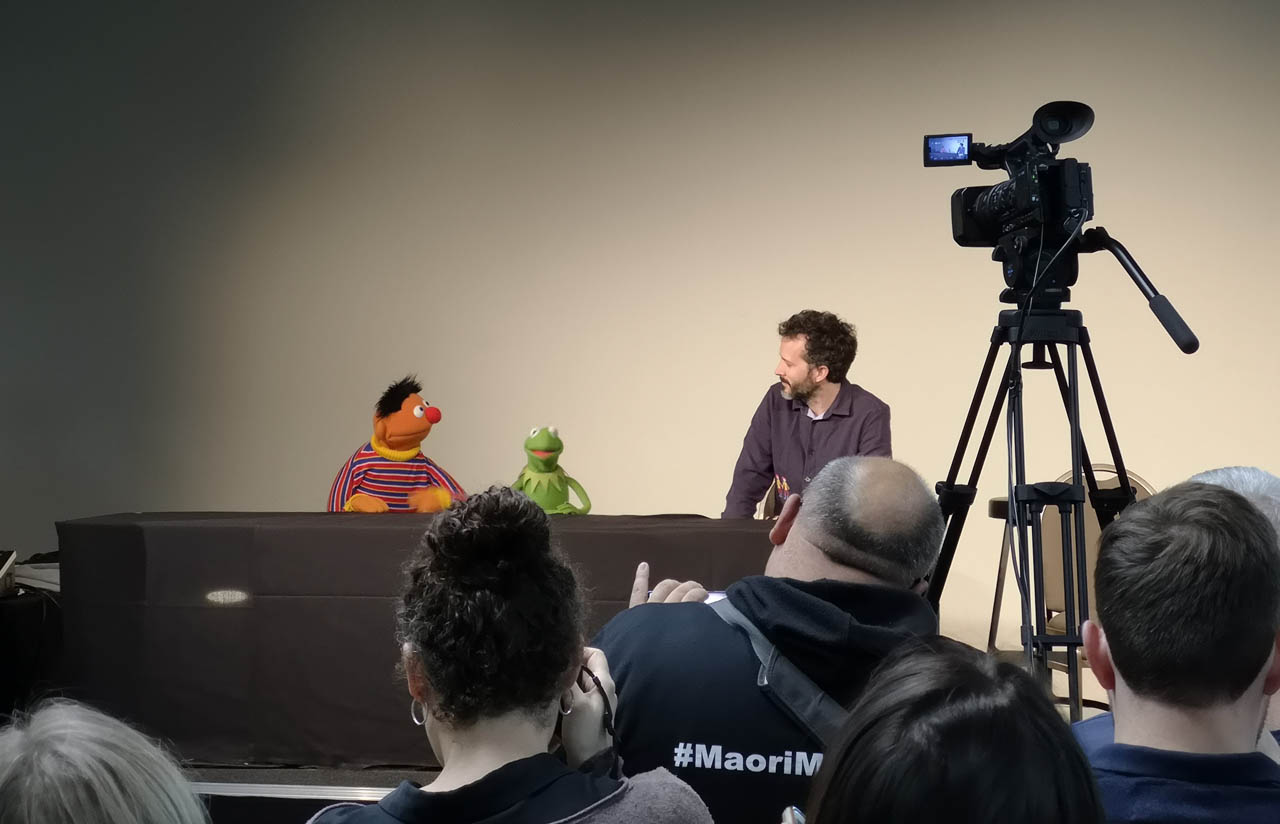 Ten years in the planning and choreographed by Wellington's own Bret McKenzie (Flight of the Concords, The Muppets, Muppets Most Wanted) the mixed live action theater, films and hands-on workshops promises songs, memorabilia and hijinks that are signature to The Muppets legacy.
STG was invited to Te Papa to attend a closed press conference with Bret , Kermit and Ernie (video above filmed with a supplied Panasonic HC-WXF1M).
Media were treated to a Q & A session with the trio and we were lucky enough to meet face to face the world's most famous frog.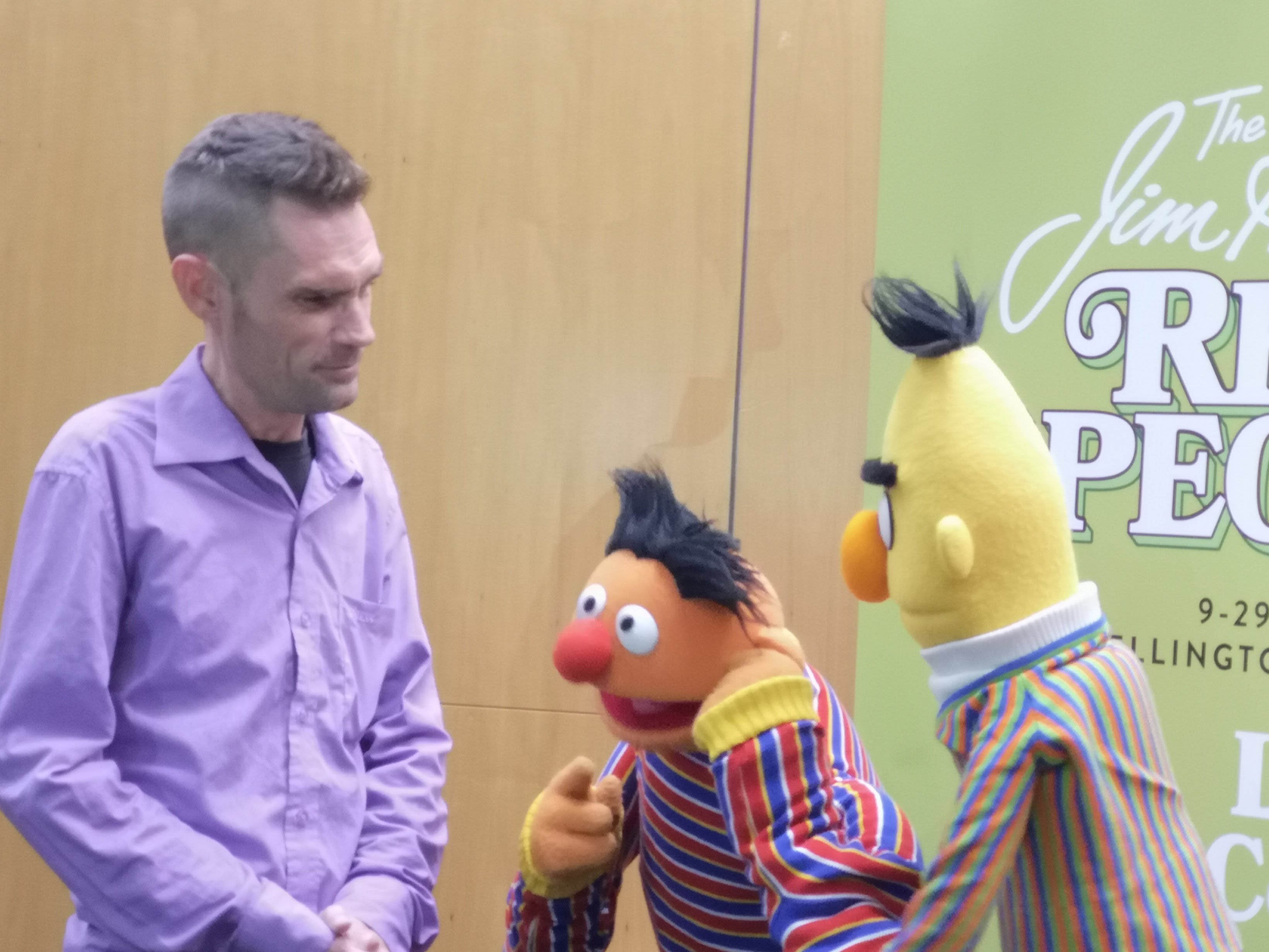 The Retro Spectacle is a tribute to the late Jim Henson, the creator of Sesame Street, Fraggle Rock, The Muppet Show and Muppets Tonight. Highlights from all of the TV Series' will feature aswell as a 'Behind the Seams' look with some of the legendary puppeteers who not only bring the characters to life with amazing talent but also lend their voices to give all characters their signature personalities.
There will also be throwbacks to the likes of The Labyrinth (starring David Bowie) and Dark Crystal.
While Kermit was unsure where Miss Piggy was and Ernie rightfully pointed out that Sesame Street is a hard hitting edgy reality TV Show, Shane from STG was able to meet both Bert and Ernie in person.
A series of shows not to be missed, the Retro Spectacle will be playing from the 9th of April to the 29th of April 2018 in Wellington, New Zealand.
Check out the interview with Bert and Ernie from Sesame Street below.
*More info on the Jim Henson Retro Spectacle can be found HERE.