In a world where films seem to be constantly re-booted, re-made and re-imagined it can be hard not to be cynical when another reboot comes along.
However, with the 2021 reboot of 2003's Wrong Turn, that cynicism is completely washed away.
Directed by Mike P. Nelson and written by Alan McElroy (who wrote the original film), this Wrong Turn update is a far cry from the original. Where the original shared its horror DNA with films like Wes Craven's The Hills Have Eyes and various slasher pics of the 1980s, this update has more in common with Midsommar and The Wicker Man.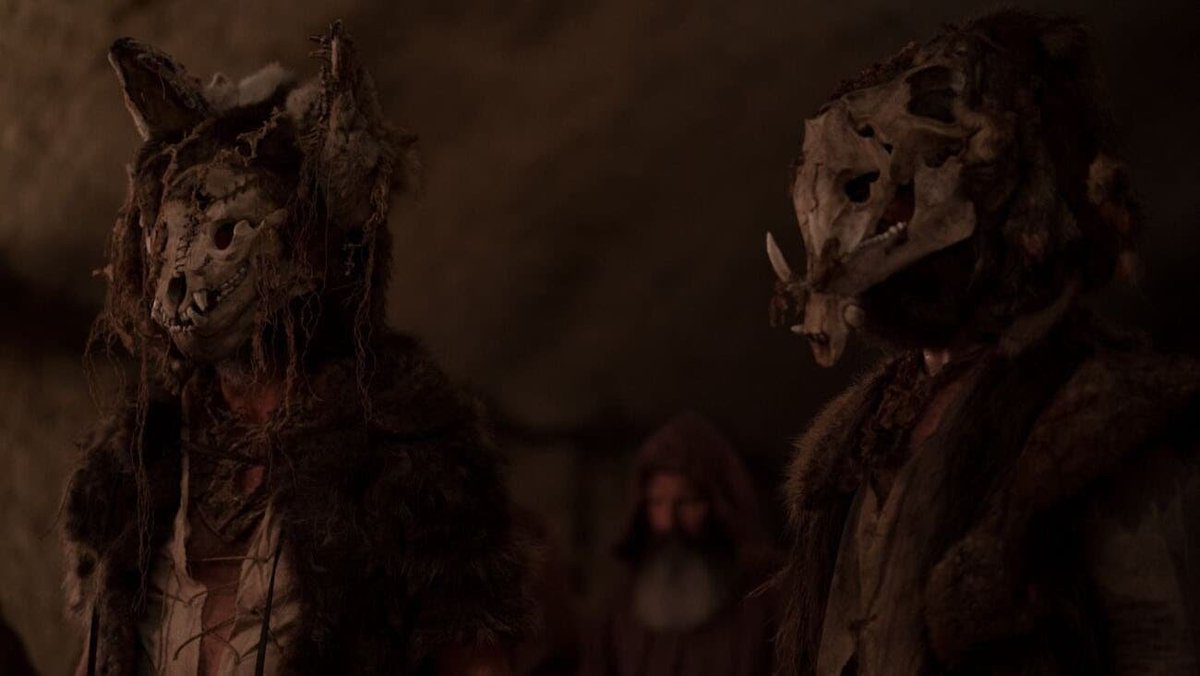 In this seventh instalment of the Wrong Turn franchise (also known as Wrong Turn: The Foundation), Scott (Matthew Modine) arrives in a small Virginian town in an attempt to find his daughter Jen (Charlotte Vega). Jen, her boyfriend and her friends were heading to the Appalachian Trail but Scott hasn't heard from Jen since she stayed at the bed and breakfast in the town.
Jen and her friends have indeed headed for the trail, but ended up taking a diversion. What follows for Jen and her friends is a terrifying encounter with The Foundation, an enclosed society with its own language and customs.
The Foundation is headed by the strangely charismatic John Venable (Bill Sage), with his daughter Edith (an impressive performance from Daisy Head) serving as an intermediary between The Foundation and 'life below' (the wider society down the mountain).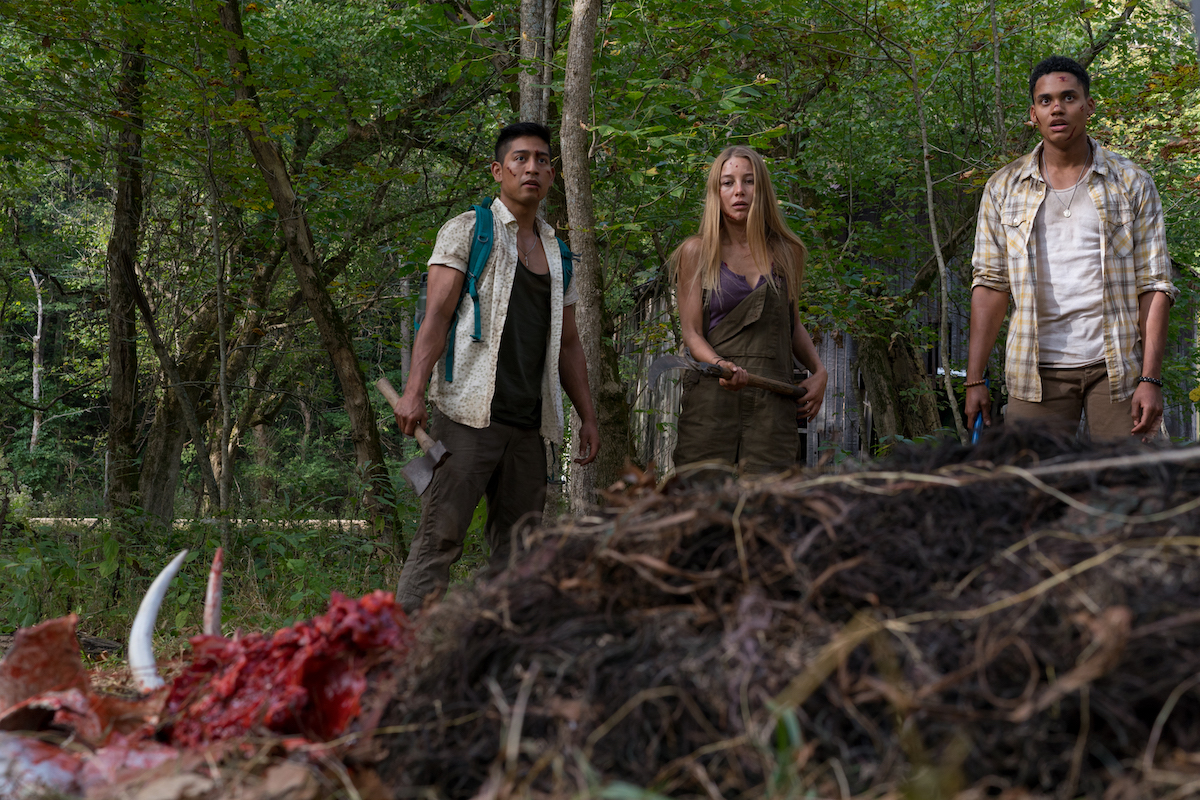 Just as horrors from previous decades have channelled societal anxieties (think: Rosemary's Baby and the first wave of feminism, Cold War-era nuclear war anxieties played out in Them! and Attack of the 50 Foot Woman), Wrong Turn doesn't shy away from the prejudices that are still faced by people today. The owner of the bed and breakfast in the town is clearly uncomfortable with an open display of affection by gay couple Gary and Luis.
The town pub, the Deer and Beer, is festooned with confederate flags. And when Scott goes to see the Sheriff to track down Jen, the Sheriff exclaims: "who's the black fella?" when he sees a photo of Jen with boyfriend Darius. The open prejudice ramps up the tension even before we reach the trail.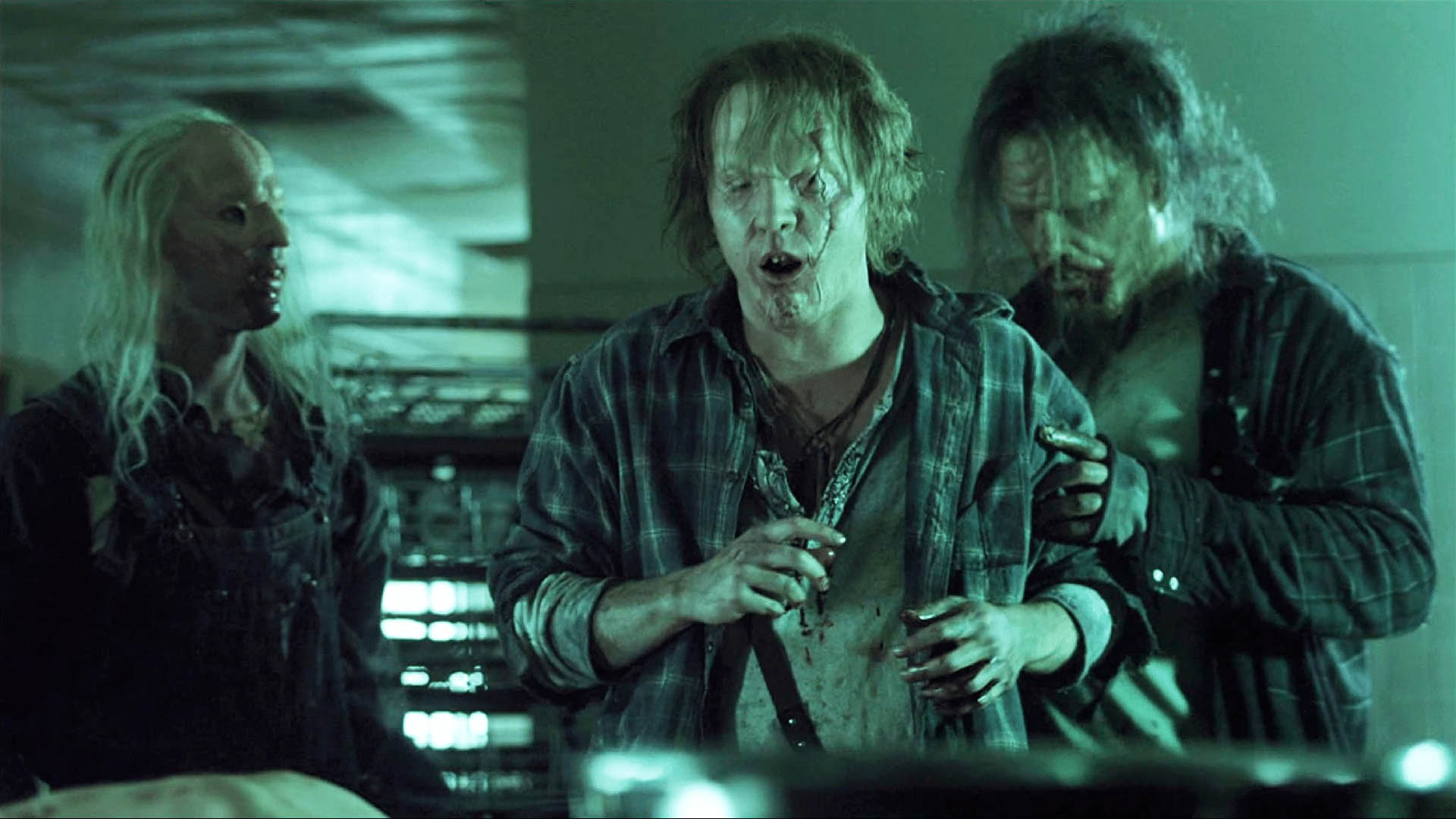 If you're expecting to see the return of Three Finger, Saw Tooth and One Eye from the 2003 film you're going to be disappointed. However, if you go into the film with no expectations you may be pleasantly surprised by an intelligent script with simmering tension. While there is some gore, it's more akin to the gore of Midsommar: a few shocking moments that have a huge impact instead of relentless blood and guts.
There are some excellent twists that also serve to highlight the difference between what we think we see and what is actually happening, which then changes your perception. What could be perceived as nefarious is actually completely innocent, and vice versa. Alan McElroy hasn't set out to create an updated carbon copy of the original. Instead, he's taken the bare bones of it and created a whole new narrative in a satisfying way.
If you are a hardcore fan of the previous films in the franchise, this might not be as appealing due to the minimal gore. However, this is a perfect film if you prefer simmering tension instead of non-stop kills and spills. McElroy has written a brilliant script with well fleshed-out characters and a fantastic, satisfying ending.
This is a satisfying watch even if horror is not usually your favourite genre.
Wrong Turn (Saban Films – 2021) Review
Film details
Year: 2021
Rating: R16+
Running Time: 109 MIN
Genre: Horror
Director: Mike P. Nelson
Starring: Charlotte Vega, Adain Bradley, Bill Sage, Emma Dumont, Dylan McTee, Daisy Head, Matthew Modine
Production Studio: Constantin Film, The H Collective, Tea Shop Productions
Distributor: Saban Films