Reginald Kenneth Dwight.
A chubby bespectacled kid from England who's shy nature and instinctive musical talent on the piano would eventually be a glittery and glamorous tidal wave in the music world throughout the 70s and 80s.
Paramount Pictures' Rocketman, starring Taron Egerton as Elton John (a name that he takes as a stage name) takes us through Elton's life from that introverted kid to an entertainer that rocked world stages.
The difficult relationship he had with his father, growing up alone with his mother and his aunt – his love for the American rock and roll scene would soon see a young Elton accepted in to the Royal Academy of Music with a full Scholarship.
Bernie Taupin (Jamie Bell) would write the lyrics and Elton would compose the music. Starting out as a backing artist for an American African-American group  his talent is soon noticed and before long is signed on to write music and record.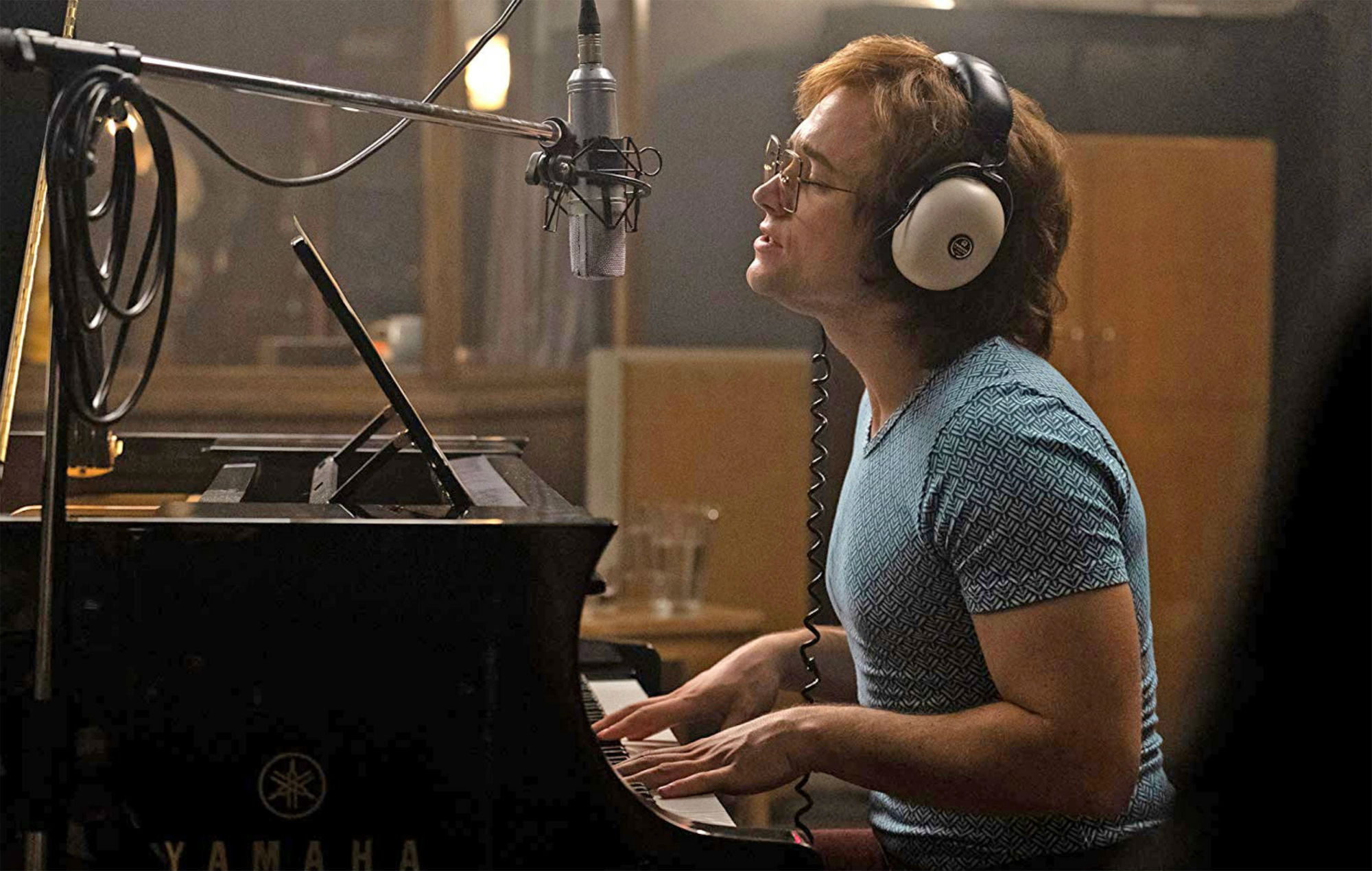 With Bernie's and his own talents combined, Elton's career begins to skyrocket. His songs are heard all over the world, popular in both the U.K. and the U.S.
As things get glitzy and wild, Elton's inner demons are still crying out, the parental love he never really had hits him hard, his homosexuality during a time where it was not overly accepted leads him to find drink drugs and even food as his addictions spiral out of control.
The film is played out from the moment Elton checks himself in to Alcoholics Anonymous as he takes the viewers through a wild ride of his life.
A love then hate relationship with his manager John Reid (Richard Madden), relationships, friendships, family, fans, fame and money all take their toll.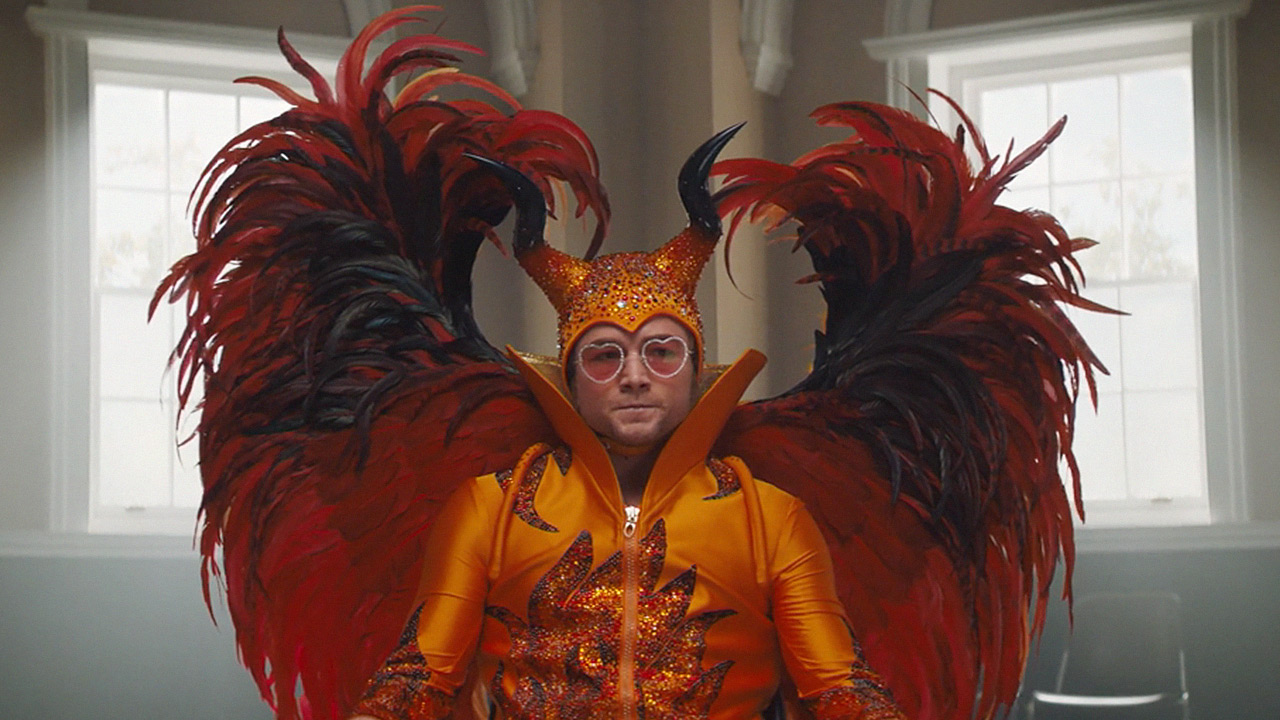 Rocketman is different to the usual biographic film. It could almost be coined as a musical – which is no surprise, given that Elton was Executive Producer and the film is about him, his life and his music.
Taron's performance as Elton is flawless. You are pulled in from the start and you'd be forgiven for thinking you are watching the drama's with the real Elton onscreen.
Made by Marv – the guys that bought us The Kingsmen films (where Elton also does a cameo in the second film), Rocketman is a cynical humorous look through a life well lived. Elton comes across as just one of the lads, a U.K. boy with talents beyond comprehension but embattled with a low self-confidence, extreme shyness and a desire, a need just to be loved.
Rocketman is one of the films that you MUST see this year.
Rocketman (Paramount Pictures – 2019) Review
Film Details
Year: 2019
Rating: M15+
Running Time: 121 MIN
Genre: Drama
Director: Dexter Fletcher
Starring: Taron Eggerton, Jamie Bell, Richard Madden, Bryce Dallas Howard
Production Studio: New Republic Pictures, Marv Films, Rocket Pictures
Distributor: Paramount Pictures</p