It's pretty easy to sell a new series to me.
Vampire wants to go to space, already sold. The only question that was left hanging was will it be a novelty that falls apart fast, or is there substance to make the show worth watching. In the case of Irina: The Vampire Cosmonaut, yes, yes there is.
Irina: The Vampire Cosmonaut drops us into the Soviet Union during the cold war.
Wait sorry, it drops us in the Republic of Zirnitra which after World War II has become a very repressive state that is trying to go to space as part of their propaganda campaign. This is to try and get a win over the other superpower the UK a.k.a. United Kingdom of Arnak.  So a totally fictional environment, not at all based on 2 specific superpowers that were nose to nose in the real Cold War.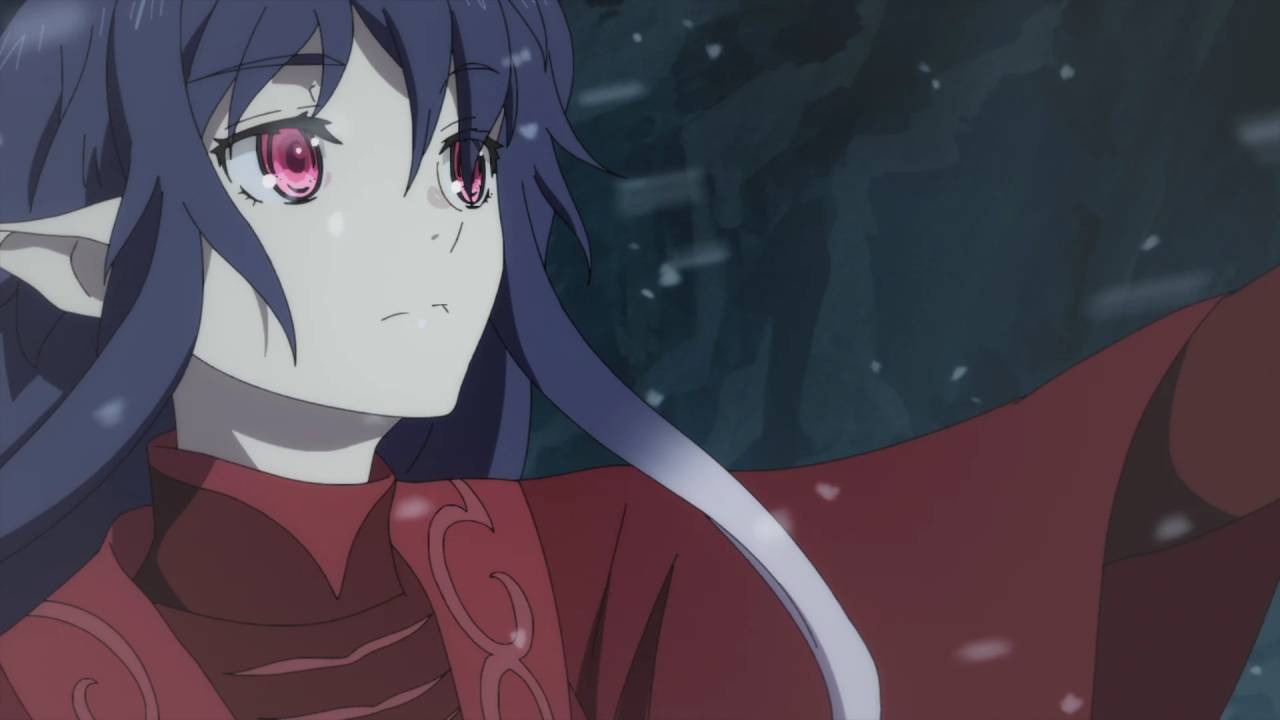 Anyway, we are introduced to the young and upcoming cosmonaut Lev.
Lev is tasked with training himself and his new partner Irina up to go to space. The kicker is Irina is a vampire, like you couldn't have guessed that from the title. In this world we see Lev initially nervous because of the vampire cliches. It turns out that in this world they don't apply and in actuality they are just super fast and strong humans with large canines.
There are some quirks like they can't taste food but instead "taste" based on how food feels. As Irina explains to Lev, the majority of cliches around vampires are based around old fiction that is believed more than facts.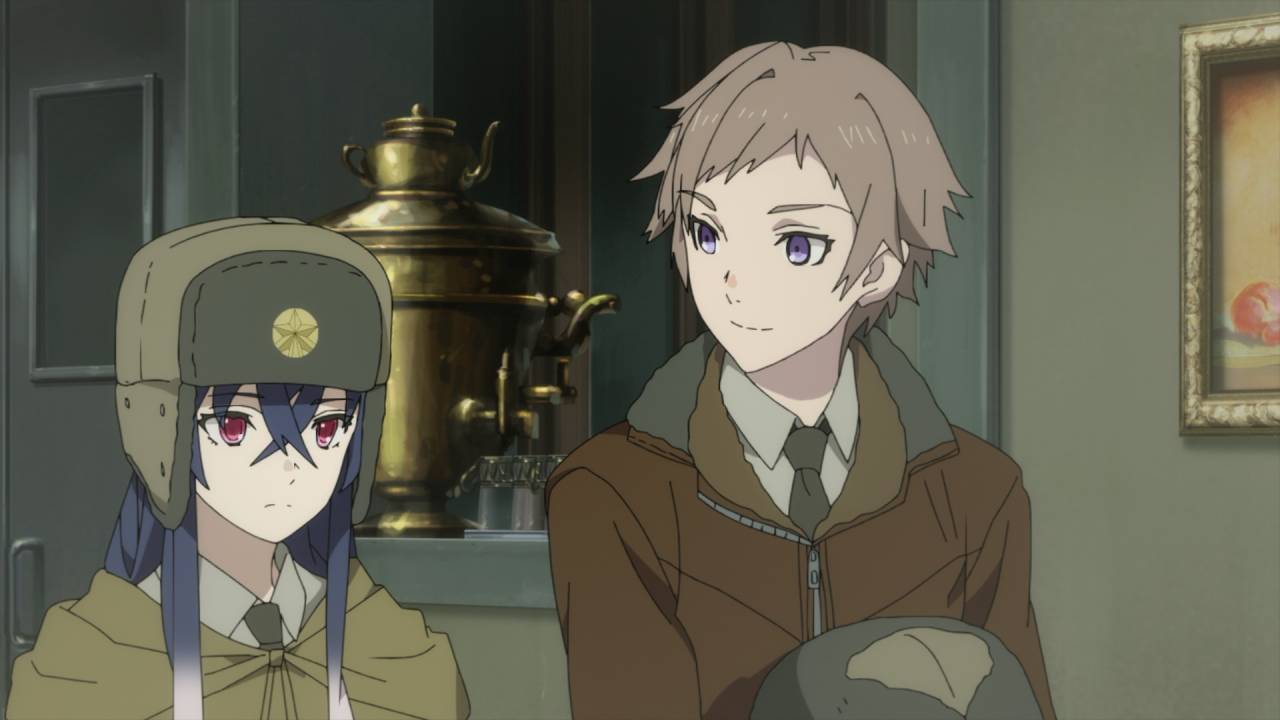 We are thrown so many people who see vampires as nothing more than subjects and below humans as they are known as the cursed species. So many people hate and mistreat Irina based on superstitions and rumours.
So it's a really obvious analogy for bigotry in our world, which the series handles surprisingly well. Don't get me wrong, as a white male I am not in the best position to talk about representation of bigotry, but what I will say is it's more delicate than many of the other examples we will see.
Irina starts as a really cynical recluse who doesn't want to connect with anyone, especially her guardian Lev. This is understandable as when we are first introduced to her she is released from a coffin that was chained up. And then there is the whole, she is a disposable asset thing. But with her goal to go to space she goes along with Lev, and since he isn't a dick they build a relationship. It's relatively cliche but written well enough to be engrossing.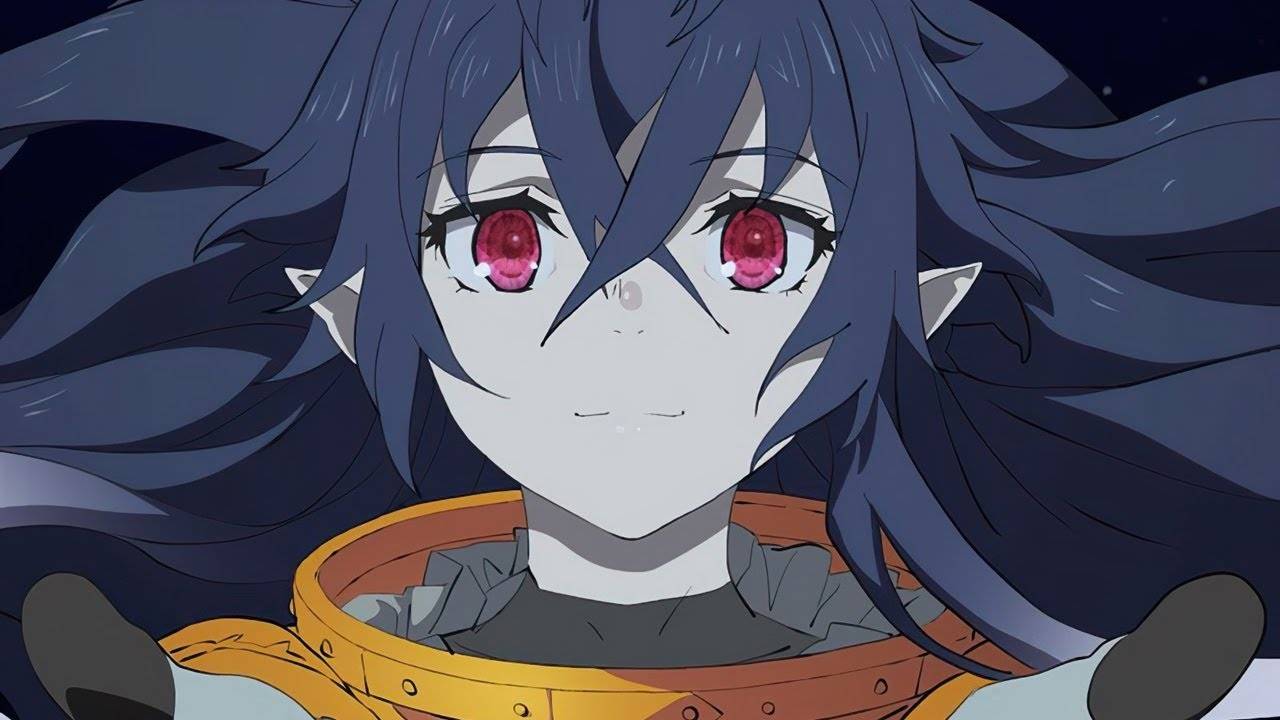 The best thing the series does is the setting.
Being based in 1945 they have done an incredible job of realising the historical fiction aspect of the show.
From the vehicles, to the technology, and surrounded by that Cold War tension, the show is incredible. People talking freely and being told to be quiet so they don't get taken away, makes it feel grounded in a way that a show with vampires shouldn't.
Irina: The Vampire Cosmonaut isn't perfect but it is damn good.  Not one aspect of the show is overly unique, but meshed together it makes for a surprisingly interesting take that is well worth a watch.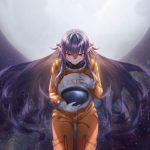 Irina: The Vampire Cosmonaut (Anime) Review